If you're searching for French Bulldog breeders in Pennsylvania, then you probably know by now how difficult it is to the right breeder. However, once you find a breeder – it'll be one of the most rewarding experiences. Raising a French Bulldog from a puppy to a full-grown adult dog will be something you'll never forget.
Before scrolling down this list of French Bulldog breeders in Pennsylvania, check out these recommendations: Best German Shepherd Breeders in Pennsylvania and Best Boxer Breeders in Pennsylvania.
French Bulldog Puppies For Say in Pennsylvania

Whether you're planning to purchase a French Bulldog puppy from our list of Pennsylvania breeders or through another source, remember always to do your own research.
By doing your research on a French Bulldog breeder, you'll be prepared in advance to know who you'll be dealing with. With that in mind, here's your list of French Bulldog breeders in Pennsylvania.
French Bulldog Product Recommendations: Nose Balm For Dogs and Best Dog Eye Patches.
At Premier Pup, they do a lot more than just selling puppies. As for them, it is more about the entire experience from the beginning till the very end that they will be providing to their clients. Everything matters to them, and they miss no step in between.
Such as choosing the best breeder partnerships and training all their clients to adjust their puppy into their new home properly. As their name suggests, they strive to give the nation's premier puppy experience.
They love their puppies, and they really believe that every puppy deserves to be loved and cared for in their new home as they perceive and celebrate the fact that puppies raised by them can actually create a difference in one's life for good.
At Premier Pup, highly qualified and skilled staff always work their best to nourish and up bring their pups. The staff will be present 24/7 and will provide a premier experience from the birth of a puppy till getting it delivered to the client.
Their staff makes sure that before each puppy makes their way to their new homes, they get a head-to-tail healthy screening. To make sure that the puppy is completely healthy, they have several puppy specialists and a certified vet that is always on-site.
Premier Pup team has hands-on experience with their puppies. As a result, they strongly believe that it is important to take care of each puppy individually by giving them a highly nutritious diet to keep them healthy and strong.
And they also interact with each and everyone directly. They are taken out for playing, improving their dog-to-dog interaction, and they become very social and accommodative. Because this everyday social hour makes them lively and social, that is why they can adjust to every environment.
So you can completely trust Premier Pup for getting yourself a physically and mentally healthy puppy who is raised in a loving atmosphere. The Premier Pup team deeply cares about how they are sourcing their puppies.
That is why they make an extra effort to partner with the right breeders. Their French Bulldog puppies mustn't be deprived of anything. So all breeders should have adopted such practices that emphasize quality, care, and responsibility.
Every puppy must be happy and well-groomed so that their clients don't have to do everything from scratch. Not every breeder is that qualified and responsible for providing induvial care to puppies.
That is why the Premier Pup team ensures to partner with such breeders that provide a healthy, nourishing environment for every puppy. Unlike other organizations that provide French Bulldogs. The Premier Pup team makes regular trips to all their breeders.
To ensure that they are doing their job right. They make sure that they are raising the puppies properly. If there is a way their breeders could improve, then they help them out. They have created a strong and very in-depth interaction with all their breeders.
All of their breeders have been working hard to serve the interest of their clients. Therefore, they seek partnerships with such breeders who are socially responsible and greatly concerned for ethical practices.
So Premier Pup only works with responsible breeders and shows zero tolerance for those breeders that are careless. The Premier Pup team is cautious about the health of the puppy. That is why they have also joined their forces with DoctorPup services for extra health care.
To provide extra veterinary consultation service. The Premier Pup truly wants the best for all their dogs, and DoctorPup services provide access to various tools and health practices. For them, the health of their puppies is their primary concern.
So they take all necessary precautions starting from all the vet inspections till all their parent requirement to pass their annual exams. After that, they stand behind them for up to a 10-year guarantee to ensure that it lives healthily for the rest of its life.
Before your puppy arrives, it goes through a thorough check-up to ensure that it is free from any condition like distemper, covid, hepatitis, or parvovirus.
And if any issue is detected, they are very helpful, so you must notify them immediately. Normally for the people who live nearby, they can easily come and pick up their puppy.
Another very great facility provided by Premier Pup is that if you live outside of their area, they give you personalized services of delivering your puppy. In addition, their staff will make sure that they safely deliver your puppy to your home, and for that, if you have to catch a flight, so they will do that too.
Edit: Premier Pups is offering our customers a very generous $250 coupon code when you use "WLD250" at checkout. This is an exclusive coupon that you won't find anywhere else!
Premier Pups Details
Web page: Premier Pups
Contact: (740) 809-3074
Email: sales@premierpups.com
2. PuppySpot's French Bulldogs For Pennsylvania
Since you're searching for French Bulldog breeders in Pennsylvania, then it's worth checking out PuppySpot. PuppySpot is a marketplace filled with many reputable French Bulldog breeders that will safely ship your puppy to your home in Pennsylvania.
While browsing the marketplace right from the comfort of your home in Pennsylvania, it's worth knowing that the team of PuppySpot strictly screens these breeders. So before you continue on your search for a French Bulldog puppy for sale in Pennsylvania, check out the link below.
PuppySpot Details
3. Brent Frenchies
Brent Frenchies are part-time breeders who breed French Bulldog puppies. They like to stay on a small scale only for raising healthy, sound, and happy puppies who turn out to be loving pets.
Before you get yourself a bulldog, they will ensure that your puppy is fully vaccinated and do a proper health checkup to ensure that it is healthy. Other than that, they also give a 1-year health guarantee along with a health certificate.
The Brent Frenchie team claims that their raised French Bulldogs are very intelligent and loving dogs, and they will quickly bond with their breeders. They raise them to become very affectionate French Bulldogs. So they are very obedient and hardworking dogs.
They are very courageous and loyal dogs who will always stay strong and protect you because they do not fear anything. They are raised in a happy environment where they are made to be very social as they get to play and are taken out.
So they are very sociable and friendly. They are just great to have around because they are joy givers as they would literally do anything to make their owner laugh. So if you buy a French Bulldog puppy from the Brent Frenchies, you get a happy and healthy puppy who has a controlled temperament and a very sound mind.
They make sure that you get a dog who is up to date with all the vaccinations, and they even come with safety microchips fixed in their ears. However, if you feel like your puppy is not doing well, then make sure to inform the Brent Frenchies team as they might guide you and help you out.
Unfortunately, if your vet feels that there is some health problem with a puppy or if it has any serious life-threatening illness, then, in that case, the Brent Frenchie team promises to return the puppy, and they fully refund you.
But the only condition for this is that our veterinarian should confirm it. Brent Frenchies is different from all those breeders because they love all their French Bulldogs equally.
And they do not mistreat animals because the Brent Frenchie breeders have kept a small quantity of bulldog breed so that each puppy is given separate care and effort to reach its best potential. Therefore their vision is to raise joyful and healthy bulldogs that can brighten up the lives of their clients.
Brent Frenchies Details
4. Dayspring French Bulldogs
Last on the list of French Bulldog breeders in Pennsylvania is "Dayspring French Bulldogs." If you want a French Bulldog under the protection of AKC, then Dayspring French Bulldogs is the best place for you in Pennsylvania.
All of the French puppies that they have on offer come with a special AKC protection package. You can always count on Dayspring French Bulldogs for getting a French Bulldog puppy that will change your life in happy ways.
As Dayspring focuses on raising French Bulldogs with excellent temperaments so they will brighten up your lives with their joyful attitudes. They work extremely hard to raise them in a way that they stay pleasant and are sociable.
For that, they have an expansive yard with activities where all their pups freely move and play as much as they want to. In addition, since it is run and owned by a family, you can imagine how much all the pups would be loved and pampered.
Dayspring breeders come with a vision for the future is to grow more, from a family to a community, meeting all demands of their clients. So they promise to never compromise on the physical health and wellbeing of their French Bulldogs.
So they only feed their Frenchie pups with the highest quality food made by Kinetic. This recommends this food because it has a high protein content. They have researched a lot about the right kind of diet for French Bulldogs.
So energy density and nutrient content in their diet is perfect for French Bulldog puppies. Like every reputable breeder, Dayspring French Bulldogs' breeders care a lot about the health of their bulldogs.
Therefore they regularly take their Frenchies to the vet for their health checkups. And they never compromise on their health, so they provide them with the best diet, which is balanced and packed with all the nutrients that keep them healthy and normal.
So they weigh them and take their temperatures. Without a doubt, you can totally rely on Dayspring French Bulldogs' breeders for providing you with a happy French puppy who is very healthy and is up to date with all vaccinations.
You can learn more about Dayspring French Bulldogs. You can visit their yard and see their healthy practices, which will surely impress you. They are very lively and would love to answer all your concerns and show around and their adorable French Bulldog puppies.
Dayspring French Bulldogs Details
Conclusion For The "Best French Bulldog Breeders in Pennsylvania"
Our team at We Love Doodles wishes you the best of luck on your journey to finding the perfect French Bulldog companion in Pennsylvania. Don't forget to do your research on each French Bulldog breeder to prepare in advance.
For more articles with mentions of the French Bulldog, you can check out:
You can learn more about the French Bulldog by watching "Before You Own a French Bulldog" down below: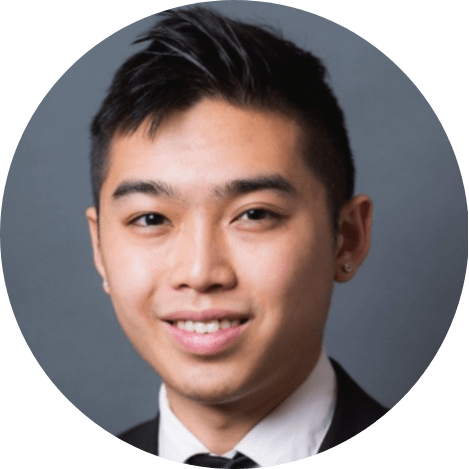 Andy is a full-time animal rescuer and owner of a toy doodle. When he's not saving dogs, Andy is one of our core writers and editors. He has been writing about dogs for over a decade. Andy joined our team because he believes that words are powerful tools that can change a dog's life for the better.
Why Trust We Love Doodles?
At We Love Doodles, we're a team of writers, veterinarians, and puppy trainers that love dogs. Our team of qualified experts researches and provides reliable information on a wide range of dog topics. Our reviews are based on customer feedback, hands-on testing, and in-depth analysis. We are fully transparent and honest to our community of dog owners and future owners.