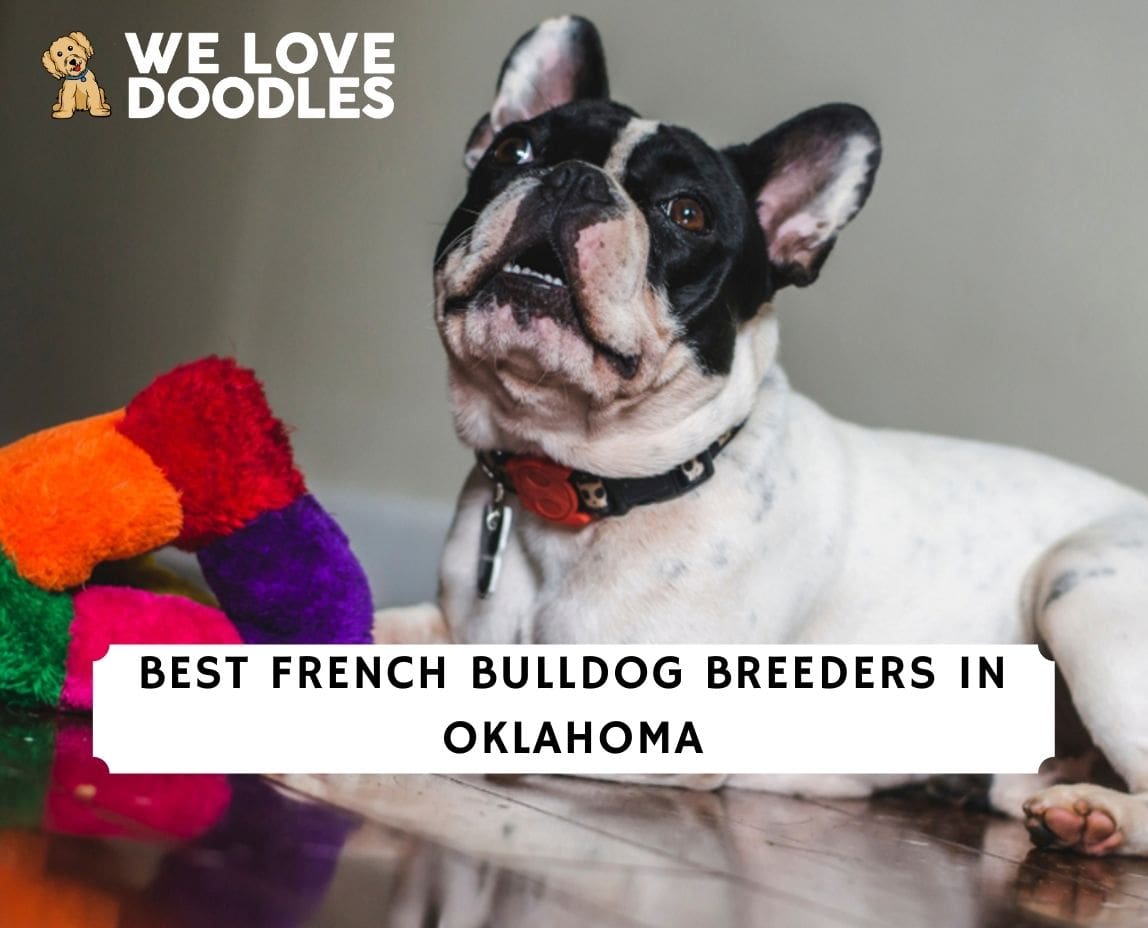 Here's what you need to know if you're searching for French Bulldog breeders in Oklahoma. French Bulldogs are an intelligent and playful breed that can make a great family pet. But their adorable appearance can lead to some health problems that can, unfortunately, cut your dog's life short.
With the right breeder, these conditions become negligible but finding a reputable breeder can be hard. To help you make the right decision for your new puppy, here's a list of Oklahoma's best French Bulldog breeders.
Before scrolling down this list of French Bulldog breeders in Oklahoma, you can check out these other recommendations from our team at We Love Doodles: Best Golden Retriever Breeders in Oklahoma and Best Aussiedoodle Breeders in Oklahoma.
French Bulldog Puppies For Sale in Oklahoma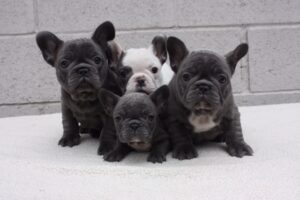 Remember, it's always better to wait for the right breeder and puppy than to buy any old French Bulldog. This dog will be with you for over a decade, so it's better to wait a few months for a healthy and happy litter than to commit to a dog that might have underlying health conditions or behavioral problems. To make sure you can choose from only the best breeders, here's a list of the best French Bulldog breeders in Oklahoma.
French Bulldog Product Recommendations: Best Dog Soccer Balls and Best Pet Insurances For French Bulldogs.
1. PuppySpot's French Bulldogs For Oklahoma
Since you're searching for French Bulldog breeders in Oklahoma, we recommend checking out PuppySpot's online platform. PuppySpot is a highly trusted dog marketplace where users can browse for available breeds like the French Bulldog right from the comfort of their homes (even Oklahoma!).
It would help if you kept in mind that all French Bulldog breeders with listed puppies must go through a strict screening process, so you can rest assured knowing that your companion will be safely shipped to your home in Oklahoma. Before continuing on your journey for a Frenchie puppy for sale in Oklahoma, you can check out the link to the marketplace below.
PuppySpot Details
2. Crosstimber Frenchies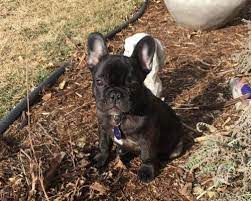 Crosstimber Frenchies are experienced breeders with over fifteen years of French Bulldog breeding. They are dedicated to providing everyone with access to healthy, happy, and adorable family pets. All of their puppies are registered with the American Kennel Club, so you can be certain they are of top-quality breeding and aren't inbred.
Though a beautiful breed, French Bulldogs are prone to several health conditions. Though their squashed faces are one of their most distinctive features, it can lead to BOAS— brachycephalic obstructive airway syndrome. This is when the dog's face is too crunched up, and the tissues in their airways become too thick.
This leads to painful rasping and heavy breathing in most pugs. Unfortunately, there isn't any treatment for this condition, and it can affect your dog's quality of life. French Bulldogs with this condition will often not be able to exercise or play and sometimes can't even eat properly.
The only way to make sure your dog doesn't suffer from this condition is to make sure that you're purchasing your puppy from a responsible breeder who has tested their dogs for this condition. Usually, when looking for a responsible breeder, you can't go wrong with a show breeder.
A show breeder will breed for health and temperament and always register their puppies with the American Kennel Club. However, in a breed like the French Bulldog, overbreeding can be a problem for show breeders. This means that some show breeders will exaggerate the distinctive features of their dogs for greater success in the show ring, often at the expense of the dog's well-being.
Of course, this doesn't mean that you shouldn't trust a show breeder when purchasing a French Bulldog puppy. Most of them condemn this practice, and a show breeder will always take better care of their dogs than a puppy mill, but it does mean that you shouldn't blindly trust that a puppy descended from champion show dogs will be healthy.
Fortunately, at Crosstimber Frenchies, dogs are bred for pets, so this overbreeding isn't an issue. The dogs at Crosstimber Frenchies are tested for various health issues that the breed often suffers from. In addition, Crosstimber Frenchies are partnered with NuVet, to make sure that all of their puppies grow up with all the nutrition they need to be at peak health.
As Crosstimber Frenchies is a home-based breeder, their puppies are raised inside the house with plenty of exposure to a home environment. They are also given plenty of time to explore the outside world in their expansive garden.
Crosstimber Frenchies understand how important the first few weeks of a puppy's life are and work tirelessly to ensure that all of the puppies they produce are shown plenty of love and affection from a young age. If you're looking for a cheerful and playful puppy, then Crosstimber Frenchies could be the breeder for you.
Crosstimber Frenchies Details
3. JJG Frenchies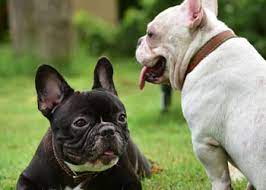 JJG Frenchies is a breeder founded over twenty years ago. They are dedicated to the improvement and health of the breed and aim to produce puppies who are an excellent example of the breed, both in temperament and in health. They are currently breeding less than they used to, as tragically, their house was burnt down in 2021, but they are still just as careful to match the right puppy to the right home.
JJG Frenchies are all tested for basic genetic defects, and their puppies all come with a health guarantee. Because they are so passionate about the breed and the health of their puppies, you can be sure that a puppy from JJG Frenchies has been raised in a hygienic and climate-controlled environment to promote their best health.
As JJG Frenchies care more for the health of their dogs than their performance in the show ring, puppies from this breeder are bred with a slightly longer muzzle than is standard to prevent any health issues that stem from the smaller nose and crushed face of the breed.
A puppy from JJG Frenchies will be a healthy and happy puppy that will stay with you for many years to come. As an experienced breeder, JJG Frenchies will ensure that your puppy is well handled and socialized to make the transition to your home as easy on the dog as possible.
Being taken from their home can be very stressful on a puppy, and JJG Frenchies will do everything to make it as calm and uneventful as possible for both you and the dog. Suppose you're looking for a healthy and intelligent dog to seamlessly join your family, accompanied by 24/7  advice from an experienced breeder and owner. In that case, JJG Frenchies is the breeder you're looking for.
JJG Frenchies Details
4. Blue Stone Boxers and Bulldogs, or CMZ Boxers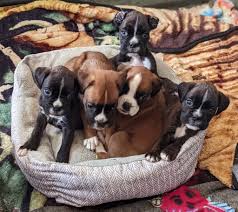 Las on the list of the best French Bulldog breeders in Oklahoma is "Blue Stone Boxers and Bulldogs." Blue Stone Boxers and Bulldogs are a breeder of twenty-five years of experience. They breed from the best French Bulldogs in America and Europe and are dedicated to sharing their love for the breed with others. Whether you're looking for a pet or a show dog, Blue Stone Boxers and Bulldogs are a great breeder to go to.
Blue Stone Boxers and Bulldogs breed from the best lines in America and Europe, but they also make sure to breed from the healthiest. Though their dogs have a wide, European chest and a short muzzle that often results in health problems for the breed, all of their breeding stock is comprehensive health tested for any hereditary conditions that might affect their puppies' quality of life.
All of their puppies and breeding dogs are registered with the AKC, and many of their puppies go on to become top show dogs. If you're looking for a healthy French Bulldog who still has that distinctive Frenchie look, Blue Stone Boxers and Bulldogs are great.
Blue Stone Boxers and Bulldogs know how important socialization is for any dog, so they make sure that their puppies are socialized with other dogs of different breeds and people. Blue Stone Boxers and Bulldogs pride themselves on putting all of their puppies into loving and affectionate homes as they view their dogs like family.
A puppy from Blue Stone Boxers and Bulldogs will have been loved and cared for since day one by a whole family of dog lovers. If you want a playful, intelligent, and affectionate French Bulldog, then Blue Stone Boxers and Bulldogs will be a great breeder for you.
Blue Stone Boxers and Bulldogs Details
How to Choose a French Bulldog Breeder in Oklahoma
When buying a French Bulldog, you should always remember that they are prone to several different health conditions. Always ask a breeder for proof of health testing in their breeding dogs, and if they can't provide it, then do not buy a puppy from them. It's better to wait a little longer for a healthy, happy, and responsibly bred dog than to support a puppy farmer accidentally.
In addition, when looking for a good breeder, you should always make sure to ask how they socialize their puppies. A responsible breeder will raise their puppies in a way that allows them to flourish. If you aren't a hundred percent sure about a breeder, don't buy a puppy from them.
Conclusion For The "Best French Bulldog Breeders in Oklahoma"
There are plenty of good French Bulldog breeders in Oklahoma that aren't on this list, but there are an equal number of irresponsible breeders. Make sure to check on the health and happiness of the breeder's adult dogs, and don't ever buy from a breeder who hasn't health-tested their dogs.
For more guides similar to this list of French Bulldog breeders in Oklahoma, you can check out:
Before you bring home this French Bulldog puppy from a breeder in Oklahoma, you can learn more about the breed by watching "Before You Own a French Bulldog" down below: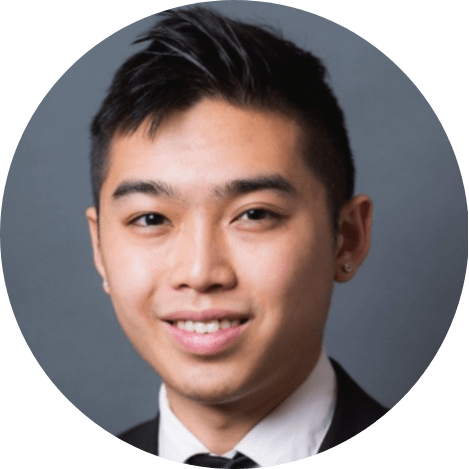 Andy is a full-time animal rescuer and owner of a toy doodle. When he's not saving dogs, Andy is one of our core writers and editors. He has been writing about dogs for over a decade. Andy joined our team because he believes that words are powerful tools that can change a dog's life for the better.
Why Trust We Love Doodles?
At We Love Doodles, we're a team of writers, veterinarians, and puppy trainers that love dogs. Our team of qualified experts researches and provides reliable information on a wide range of dog topics. Our reviews are based on customer feedback, hands-on testing, and in-depth analysis. We are fully transparent and honest to our community of dog owners and future owners.