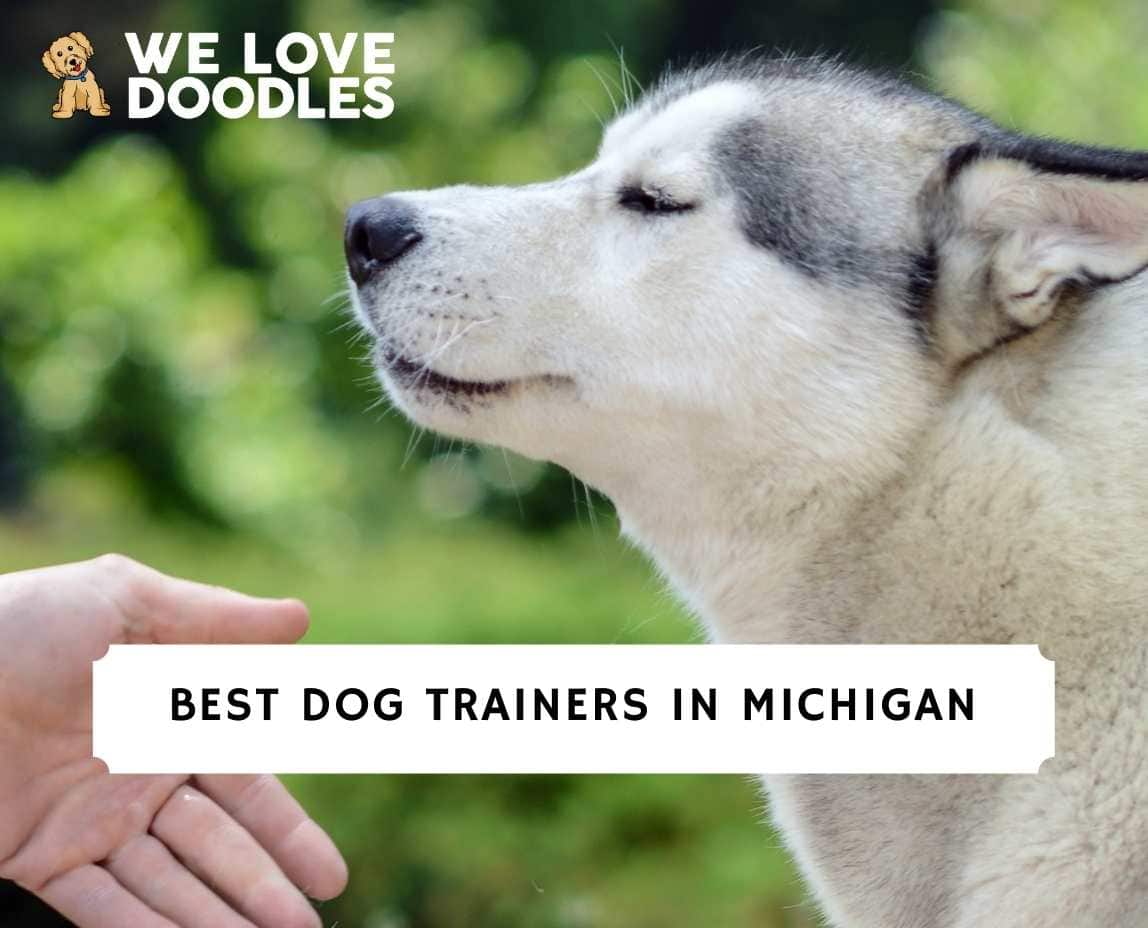 There are many dog trainers in Michigan, but not all are created equal. The best dog trainers in Michigan know how to train dogs using positive reinforcement techniques. They never use force or intimidation to get a dog to obey commands.
The best dog trainers in Michigan also have a lot of experience working with different dogs. They know how to deal with aggressive, shy, and disobedient dogs. They also understand the needs of each breed of dog.
Before scrolling down this list of dog trainers in Michigan, you can check out these other recommendations from our team at We Love Doodles: Best Goldendoodle Rescues in Michigan and Best German Shepherd Rescues in Michigan.
Find a Dog Trainer Near Me in Michigan
If you're looking for a reliable and experienced dog trainer, you should consider hiring one of the best dog trainers in Michigan.
Dog Product Recommendations: Best Dog Shampoo For Long Hair and Best Medicated Dog Shampoos.
1. Motor City K9 Solutions
You are the teacher, and your dog is the student at Motor City K9 Solutions. They provide you with the necessary teaching tools to teach your dog desirable behaviors. There's NO such thing as a "bad" dog. There are just uneducated owners. Its mission is to educate dog owners on how to better communicate with their pets.
Motor City K9 Solutions provides dog training sessions tailored to your dogs' objectives based on your specific requirements. They will assist you in achieving your dog training goals whether you have a puppy, a rescue dog, an aggressive dog, or an overactive one. They begin with Simple Basic Obedience Training.
This incorporates teaching your dog to respond correctly to fundamental orders such as sit, heel, stay, and down. Their Basic Obedience curriculum is intended to turn your dog into a well-behaved companion. Once you and your dog have completed the basic program, the next step is their Advanced Obedience Training program.
This step-by-step approach teaches the skills and knowledge your dog already has. It builds on the basics taught in their fundamental course. Your pet companion is taught more complicated methods and always follows your instructions. This program covers off-leash heelwork, hand signals, and motion commands but is not limited to.
Motor City K9 Solutions Details
2. My Sidekick Dog Training
After Ash Rose brought home a dog she named Clark in 2009; Ash discovered she had a strong inclination for aggressiveness. Clark was her driving force; she inspired Ash to assist dogs like her. Her experiences with Clark compelled her to undertake this life path as a deeply personal commitment.
Therefore, My Sidekick Dog Training was started. Now Ash Rose has considerable expertise in aversion-based compulsion cure, which gives her a level of confidence in reward-based training. You can rest confident that the customized training program for your dog is based on the most up-to-date, scientifically proven strategies.
My Sidekick Dog Training offers a comprehensive dog training service that includes the fundamentals of canine education and behavior modification and techniques to work with your pet's personality type. She can handle many reactivity and aggression issues and any other behavioral concerns you may have in our normal program.
The most popular program at My Sidekick Dog Training is intended to tackle more serious problems requiring more time to resolve. This may include barking and lunging on a leash, fighting over food or other resources, fearful behavior, and violent conduct toward people and dogs. It's also good for those who own two or more dogs.
My Sidekick Dog Training Details
3. Animal Learning Systems
Animal Learning Systems aims to assist families in forming a meaningful human-companion animal bond by offering practical, humane, and inexpensive solutions for companion dog training, improving the psychological well-being of companion dogs and their living environments and providing behavior therapy for challenging companion animals of all species.
The staff at Animal Learning Systems didn't become interested in animal behavior and training as a pastime or a professional career acquired through on-the-job training. The highly trained and degreed experts apply the study of psychology, biology, learning, motivation, behavioral physiology, genetics, and pharmacology to the intersection of companion animals and modern lifestyles.
Their emphasis is on a comprehensive approach that considers the needs of both people and their pets, environmental restrictions, bio-medical requirements, and other concerns. Having a Turnkey Off-Leash Companion Dog is a fantasy for most, but it's doable for everyone. We don't advise you on how to live with your dog.
We provide you with the means to instruct your dog on how to live with you. We end up with a dog that can go anywhere with you because of our off-leash program. They take care of your dog while you enjoy the benefits of their labor of love: your pet's company. There is no greater gift than the companionship of a pleasant and well-mannered companion dog.
Animal Learning Systems Details
4. Sportsmen's Dog Training Club of Detroit, Inc.
The Sportsmen's Dog Training Club is the best location to train your dog in Metro Detroit. Their instructors have years of expertise training dogs to be well-mannered companions, stride in the conformation ring, compete in rally or obedience events, or fly through an agility course.
Their 7,500 square foot heated and the air-conditioned facility has thickly padded rubber floors for your benefit and your dog's safety. Do you have a new puppy or adult dog who needs help? For some, viewing a few episodes of Cesar Milan won't do.
In most situations, formal obedience training will be required. Sportsmen's provides agility, rally (obstacles), stunt, and scent training. Beginner and advanced courses are offered, as well as friendly competitive trials. In addition to beginning classes for people who are new to dog/puppy ownership, their experienced staff can help more daring clients get ready for more advanced levels of obedience education.
S.T.A.R. (Socialization, Training, Activity, and a Responsible owner) puppy training is also American Kennel Club-approved and Canine Good Citizen (CGC) for adult dogs and other courses that range from 4 weeks to 6 weeks in length at around one hour per week. They give you no guidelines on how to live alongside your pet. They provide you with the resources you'll need to have a well-mannered furry family member next to you.
Sportsmen's Dog Training Club of Detroit, Inc. Details
5. Einstein Dog Training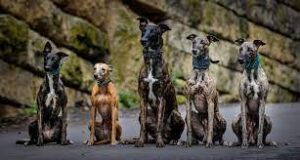 Isn't it wonderful to take your dog with you without losing control and having them harm you or someone else? Einstein Dog may make it a reality for your family, allowing your dog to live a long, productive life as a good member of society. They begin with private lessons to create a training foundation, restructure your lifestyle, and overcome the issues you're having at home.
We can assist with the following behaviors, but private training isn't limited to housebreaking, leash walking, nuisance behaviors (digging, barking, chewing), aggressive behavior toward people and dogs, and basic obedience commands such as sit, stay, come, down, and leave it. Group classes build on the behaviors learned in private training and prepare your dog for real-world distractions.
These are held in public locations where your dog will be expected to behave politely. The trainers at Einstein Dog Training have an innate understanding of how a dog thinks, allowing them to work more efficiently with each canine they encounter. They don't use force or intimidation – only positive reinforcement methods bolstered by patience and experience.
Einstein Dog Training Details
6. K9 Turbo Training
Last on the list of the best dog trainers in Michigan is "K9 Turbo Training." K9 Turbo Training is a personal trainer in metro Detroit that offers one-on-one training, group lessons, educational seminars, etc.
Our team has expanded over the years, but our mission has remained the same: to give only the finest and most comprehensive training and education to dogs, owners, and communities we care about.
They are a 100 percent force-free company, which means we never use force, pain, or punishment to encourage or motivate people. They strongly believe in research-backed techniques, and science backs up the notion that force-free, positive reinforcements produce the best long-term benefits.
Here are a few ways they will train your dog:
Group Classes: Develop your dog into a well-rounded, friendly companion. Their group training courses are meant to assist dogs of all ages learn basic manners, self-control, and out-and-about etiquette.
Private In-Person Training: You and your dog can work one-on-one with a trainer at their Ferndale facility.
Virtual Options: From the comfort of your own home, you and your dog may attend a one-on-one or group session with a trainer. They won't criticize you if you're wearing your PJs.
Whether you're a brand-new puppy parent seeking to make your new BFF shine or an experienced dog owner searching for assistance with a difficult canine companion, K9 Turbo Training is there to help.
K9 Turbo Training Details
Conclusion For The "Best Dog Trainers in Michigan"
While we can't say definitively who the best dog trainers in Michigan are, we can recommend a few that come highly recommended and have had great results with their clients. If you're looking for a trainer for your pup, reach out to one of these professionals. Maybe one of our top picks will be the perfect fit for your furry friend.
For more guides similar to this list of dog trainers in Michigan, you can check out:
Before you find a dog trainer from Michigan for your companion, you can learn these useful tricks by watching "6 Impressive Dog Tricks That Are Easier Than You Think" down below: