If you're searching for dog breeders in Kansas, you've come to the right place. When you finally decide that you're ready to adopt a puppy of your very own, it can be a very exciting time. Many people dream of owning their dog for years before they can make that dream a reality.
If you decide to buy a puppy from a breeder, you must choose a reputable and well-respected breeder. This can help ensure that your puppy is healthy, happy, and has a very long life.
Luckily, there are plenty of great dog breeders in Kansas that you can choose from. From Rottweilers to Chihuahuas, this state has some of the best breeders around. If you're interested in adopting a new puppy in Kansas, you've come to the right place.
Before scrolling down this list of dog breeders in Kansas, you can check out these other recommendations from our team at We Love Doodles: Best Poodle Breeders in Kansas and Best Australian Shepherd Breeders in Kansas.
Puppies For Sale in Kansas
In this guide, we'll cover the very best dog breeders in Kansas. We took a lot of time researching the best breeders around before deciding on the ones that would make our list of the best breeders in the state. We only consider breeders with a great reputation, excellent breeding practices, and a long list of happy customers.
At the end of this guide, we also included some helpful tips that you can use when conducting your research or deciding on which breeder to buy from.
Dog Product Recommendations: Best Clippers For Long Haired Dogs and Best Long Range Wireless Dog Fences.
1. PuppySpot's Dogs For Kansas
When looking for a new canine companion in Kansas, it can be challenging to know when to start. You know you want to stay away from backyard breeders and pet stores, but puppy mills are sneaky and often try to pose as good breeders. How can you avoid getting conned by people who don't care about their breeding animals or the puppies they sell?
That's where PuppySpot comes in. They are committed to screening each breeder that sells with them, so you can trust that your puppy will come home happy and healthy. They stand by the quality of animals listed on their site and back it up with a 10-year health guarantee. The staff at PuppySpot carefully vets (pun intended) their breeders to make sure that everyone who buys a puppy through their site will take home a healthy, well-socialized pet.
How do they do it? They put every breeder applicant through a rigorous screening process to find out about their facility, their breeding practices, and how knowledgeable they are about the breed they produce. Less than 10% of the breeders who apply to PuppySpot are approved to sell with them, so you can rest assured that they will only list the best puppies out there.
Besides making sure they only work with the best breeders, PuppySpot also makes it easier to find the puppy of your dreams. They only list puppies who are already born, so you'll know exactly what your puppy will look like when you bring them home. The other great part about them only offering puppies who are born? There's no waitlist and no potential for tragedy to strike if a pregnant dam miscarries.
Each puppy sold through PuppySpot will get a nose-to-tail health check before going to its forever home. What does that mean for you? Each breeder must provide a Veterinary Health Report certified by a third-party, licensed veterinarian. This vet will thoroughly examine your puppy's eyes, ears, mouth, lungs, heart, muscle and bone structure, gastrointestinal system, skin, and coat.
Breeders must also keep their puppies up to date on vaccinations and deworming. We still recommend getting a vet exam for your new pet as soon as possible after bringing them home to be sure they are in excellent health. All puppies also come with a 10-year health guarantee from PuppySpot to cover many health issues after your puppy comes home.
PuppySpot Details
2. F&M Corgis— Pembroke and Cardigan Welsh Corgis
F&M Corgis is a wonderful Corgi breeder in Mulberry, Kansas, specializing in Pembroke and Cardigan Welsh Corgis. This breeder boasts Corgi puppies with the finest pedigree around, and they're even some of the best Corgis in the country. This breeder is run by a loving couple that has been passionately breeding and raising Corgis for years.
They raise each puppy by hand in their small-town farm home located in south Kansas. To properly socialize each dog and acclimate them to many different environments and stimuli, each dog is handled and interacted with from the moment they are born.
This breeder focuses on breeding their dogs for high intelligence, agility, and temperament. Each puppy purchased from this breeder comes with a health guarantee, their first vaccines and deworming, and a microchip. Head to their website today to check out the puppies currently available for adoption from F&M Corgis.
F&M Corgis Details
3. Cunningham German Shepherds — German Shepherds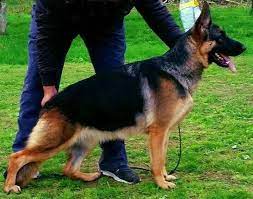 Cunningham German Shepherds is an exceptional breeder in Topeka run by a lovely woman named April Cunningham. April has been building her prolific Cunningham German Shepherd bloodline for over 15 years, and she strives every year to improve the breed with each litter.
She emphasizes qualities like beauty, intelligence, and temperament. For her, the objective is to produce calm dogs under pressure, mild-mannered when with family, and protective when the need arises. April prides herself on producing German Shepherds of the highest quality that make excellent companions and service dogs.
The puppies and dogs from this breeder are health assessed and socialized to ensure that they are healthy and happy for many years to come. To check out their adoptable puppies, you can head to the website. You'll also find plenty of information about the sires and dams used to breed each litter, the adoption and deposit process, and much more.
Cunningham German Shepherds Details
4. Prairie Hill Puppies — Doodle Varieties
Prairie Hill Puppies is a Doodle breeder in Hutchinson, Kansas, owned and operated by a loving couple. This breeder is dedicated to producing the finest quality doodles and specializes in Mini Sheepadoodles, Standard and Mini Bernedoodles, and Standard and Mini Aussiedoodles.
When breeding each litter, this breeder makes sure to control for the very best traits. These include excellent temperament, special breed conformation, and socialization. All of their breeding stock are AKC registered, DNA tested, and OFA certified to ensure that any puppy you purchase from them is of the highest quality.
This breeder conducts extensive research to ensure that their litters improve the breed with each puppy and that all dogs are happy, healthy, and well-socialized. Each puppy is so well adjusted when they finally arrive at their new homes because each dog is raised in a home environment by hand and exposed to many common social and environmental triggers.
This lets them become familiar with things like children, other pets, loud noises, etc. and ensures that they won't be anxious or aggressive in your home. Since 2003, this breeder has been known for its high-quality puppies and happy customers.
They provide a lifetime of support to each adoptive family, and they ensure that your puppy will be healthy. Check out their adoptable puppies today by heading to their website. On their site, you'll also find a lot of helpful information about the differences between Sheepadoodles, Bernedoodles, and Aussiedoodles if you're struggling to decide which is the best one for you.
Prairie Hill Puppies Details
5. Spring Valley Bulldogs — English and French Bulldogs
Spring Valley Bulldogs is an awesome breeder in Onaga, Kansas, specializing in French and English Bulldogs. This breeder places high importance on the health and temperament of their dogs and is passionate about breeding the best and happiest bulldogs around.
This breeder is a home-based breeder, which means that each puppy is hand raised in their family home as if they were their dog. This is helpful because it allows the dogs to be heavily socialized from a young age and helps them get used to living in a home environment.
This breeder has been proudly breeding English Bulldogs for over 13 years and French Bulldogs for over nine years, and they've become experts in both breeds. Spring Valley Bulldogs is passionate about finding the perfect dog for their adopters and the perfect adopters for each dog.
They work hard to educate each new owner on the best practices, training tips, breed tendencies, and what to expect before their bundle of joy arrives home. Each dog from this breeder is also exposed to children, helping them acclimate easily to homes with young kids running around.
Each puppy comes with a health guarantee, their first vaccines and deworming, and a puppy pack to help ease the transition into your home. Be sure to head to their website today to see the list of available puppies from Spring Valley Bulldogs.
Spring Valley Bulldogs Details
6. Standing Stone Kennels — German Shorthaired Pointers
Last on the list of the best dog breeders in Kansas is "Standing Stone Kennels." Standing Stone Kennels is a German Shorthaired Pointer breeder in Pretty Prairie, Kansas. This breeder is owned and operated by an awesome couple that is incredibly passionate about breeding and training dogs and loves the outdoors.
In addition to breeding German Shorthaired Pointers, this breeder also trains Upland Bird Dogs, so check them out if that's a service you're interested in.
The puppies from this breeder are raised in a home environment and given plenty of love and affection each day from the moment they are born. The couple works hard to train their dogs and socialize and train each puppy to be well adjusted and easy to transition into your home.
They believe that positivity and kindness are some of the most important and valuable tools you can use while raising and training dogs, and as a result, their dogs have the best temperaments around. Read more about this great breeder on their website and check out their available puppies today.
Standing Stone Kennels Details
How to Choose a Dog Breeder in Kansas
Choosing a reputable and well-respected breeder is one of the most important things you can do during your dog adoption journey. Breeders are far preferable to shady businesses like pet stores, backyard breeders, or puppy mills, all of which typically list pets on sites like Craigslist and other puppy sale websites.
Pet stores, puppy mills, and backyard breeders have a well-earned reputation for abuse, neglect, inbreeding, and selling very sick dogs. It's best to avoid them at all costs, not only because you don't want to adopt a sick dog, but you also don't want to support a business that prioritizes money over animal welfare.
Breeders are a much better option because they genuinely care about the well-being of their animals, and they even conduct extensive genetic health tests to make sure that each dog is as healthy as can be.
Ask Questions
Asking questions is one of the best ways to determine whether a breeder is good or bad. In nearly every instance, a breeder should be highly knowledgeable about the breed they specialize in. They should also be happy to answer any questions about their process, the breed, and adoption.
Good questions to ask your breeder:
Do your puppies come with health guarantees?
What sorts of genetic health tests has each dog received?
If my puppy has a genetic health disorder that presents later on, do you have a protocol for what I should do?
How many litters do you produce each year?
Can I meet both of my puppy's parents?
How long have you been breeding dogs?
How do you raise your puppies? What sort of treatment do they receive and from whom?
This list is a great starting place for the questions you should ask your breeder, but the list is certainly not complete by any means. It's important to have a general idea of what you want to ask when meeting a new breeder, but you should also feel comfortable going "off script" and asking questions as you think of them.
It's a good idea to ask these sorts of questions while you're looking for the right dog breeder. Asking them can help protect you, your family, and the financial investment involved in purchasing a puppy from a breeder.
Tour the Facility
Touring a breeder's facility is an important step in the adoption process. This lets you see firsthand the conditions that your future puppy will come from and how the breeder treats them. Ensure that the facility seems clean and orderly and isn't too cramped or dirty.
It's also a good idea to look closely at how the breeder interacts with the puppies and how they, in turn, act around the breeder. Dogs that are well-loved by their breeder and feel safe and comfortable around them will act happy and relaxed.
Conclusion For The "Best Dog Breeders in Kansas"
Deciding on the best dog breeder for you and your family can be a complicated or confusing process, but we hope that this article was helpful for you during this decision. We only considered the very best dog breeders in Kansas when doing our research and compiling this list.
You can be confident that any puppy adopted from one of these great breeders will be happy and healthy. Be sure to do your research when deciding on which breeder to use, and remember to ask many questions before committing to adoption.
For more guides similar to this list of dog breeders in Kansas, you can check out:
Before you bring home a puppy from a breeder in Kansas, you can learn more about the costs of raising your companion by watching "What's The Real Cost of Owning a Pet" down below: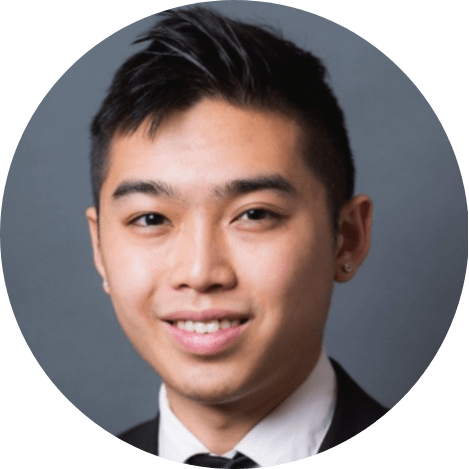 Andy is a full-time animal rescuer and owner of a toy doodle. When he's not saving dogs, Andy is one of our core writers and editors. He has been writing about dogs for over a decade. Andy joined our team because he believes that words are powerful tools that can change a dog's life for the better.
Why Trust We Love Doodles?
At We Love Doodles, we're a team of writers, veterinarians, and puppy trainers that love dogs. Our team of qualified experts researches and provides reliable information on a wide range of dog topics. Our reviews are based on customer feedback, hands-on testing, and in-depth analysis. We are fully transparent and honest to our community of dog owners and future owners.