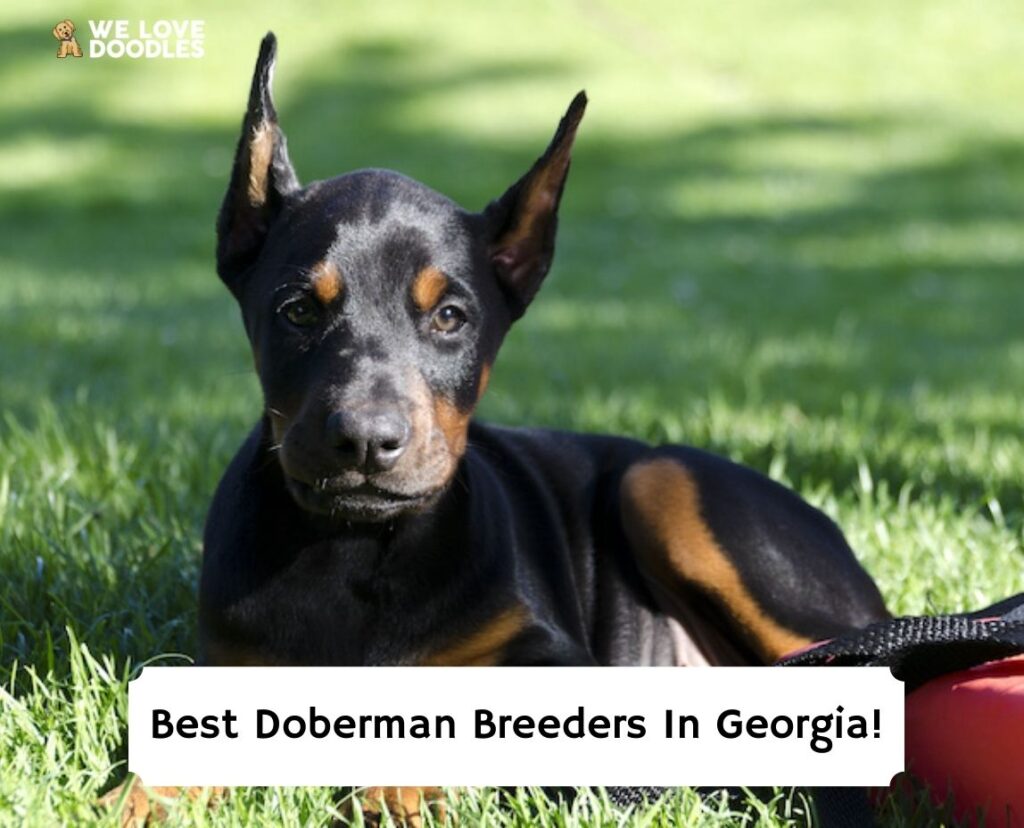 Here at We Love Doodles, we have created a list of breeders with Doberman puppies in Georgia for you. Doberman is a powerful, energetic, and muscular medium-large dog breed originating from Germany. They are known to be intelligent, with sheer loyalty, which makes them ideal companions and guard dogs.
Dobermans sometimes can be aggressive and stubborn, but with proper training, human interaction, and socialization, a Doberman makes an excellent friend and adds to your home. If you're looking to adopt a new Doberman pup in Georgia or its environs, you're in the right place. Here's a list of reputable breeders near you.
Before you scroll down this list of breeders with Doberman puppies in Georgia for sale, check out these other recommendations from our team at We Love Doodles: Havanese Puppies in Georgia For Sale and Boston Terrier Puppies For Sale in Georgia.
Top Doberman Breeders in Georgia
While it is exciting to own a Doberman dog, obtaining your dog from a reputable breeder who provides quality dogs is also essential. This list will help you find the right breeder for your new dog in Georgia.
Doberman Product Recommendations: Best Dog Training Shock Collars and Best Shock Collars For Dogs Barking.
1. PuppySpot's Dobermans For Georgia
First on the list of the best breeders with Doberman puppies in Georgia for sale is PuppySpot, which isn't an individual breeder but an enormous platform worth checking out. You can browse through a wide selection of available puppies like the Doberman on PuppySpot right from the comfort of your home in Georgia.
It would be best if you kept in mind that all breeders with Doberman puppies for sale must undergo a strict screening process, so you can rest assured knowing that your companion will be safely shipped to your home in Georgia. Before continuing on your journey for a Doberman puppy for sale in Georgia, you can check out the link to PuppySpot's marketplace below.
PuppySpot Details
2. Mikadobe Doberman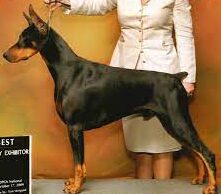 Mikadobe is a reputable Doberman breeder nestled in Gillsville, Georgia. Their breeding program was created by Mae L. Downing, whose visions, the current breeders still carry on commitments and contributions. Their goal is to breed quality Doberman dogs.
They are the oldest active champion-producing Doberman pinscher breeder in America with over seventy years of experience. The breeder, Mikadobe, aims to develop Dobermans of sound temperament, well-structured, and excellent health. This breeder is a member of the Doberman Pinscher Club of America, Atlanta Doberman Pinscher Club, and Atlanta Kennel Club standard breeder.
Mikadobe makes sure that their young puppies are of breed standard, vetted, and bred in a clean environment as a standard breeder. They are committed to producing strong, obedient, and agile AKC standard dogs. Mikadobe offers incredible service, assistance, and companion dogs to customers.
If you need to obtain your new Doberman dog for your family, contact Mikadobe through their website or email as they welcome all inquiries or questions. You will be on the right part to get the exact Doberman dog you need as their dogs are AKC registered.
Mikadobe Doberman Details
3. Shady Grove Kennel
Shady grove kennel is a breeder specializing in breeding American kennel club(AKC) pinched from the best European champion bloodlines. This kennel facility is located in the rural countryside of East Dublin, Georgia, on a 25-acre pecan farm. They have bred Dobermans for over 20 years and employed full-time staff to give excellent work in caring for dogs and Doberman puppies.
Dogs at shady grove kennel are of different sizes, have good behavior, and are most intelligent. Donna seeker, the breeder behind this kennel, provides a clean, healthy, and happy environment for their puppies which guarantees better and healthy puppies for you.
Their puppies come with ears cropped, tail docked and dewclaws removed. They also come with an adjustable collar, a bag of dry puppy food, calcium minerals, and nutritional supplements. They have complete Akc registration and 1-year health guarantee.
All puppies have time out of their pen, and it's their goal to place puppies in an active and loving home. Shady grove kennel ships their dogs anywhere in the United States, and you can visit their website to know more about the purchasing process.
Shady Grove Kennel Details
4. Love a Dobie
Love a Doodie is a breeder at 14 Commerce Place, Tallapoosa, Georgia, owned by Cadian Robinson and her husband, Ty Robbinson. They have experience in breeding Doberman dogs spanning over 15 years.
They focus on providing healthy and exceptional Dobes for families and new dog owners, and the dogs are American kennel registered. Their puppies are not raised in a kennel. Instead, they are proudly raised in their home and treated as part of their family.
This reduces the hassle of training your dog since they are highly socialized. They perform breeding with their four healthy Doberman dogs named Peaches, Remington, Cersei, and Harley to ensure that the produced dogs are of high quality.
They have the best bloodlines in the United States of America: Kimbertal and Von Schwarze. And recently, they have introduced three Doberman dogs named Remington, Cercei, and Thor, whose parents are direct imports.
Love a Dobie ensures that each puppy is tail docked, declawed, treated for worms, and registered in the American Kennel Club. To your satisfaction, these puppies also have a one-year health guarantee and are always vaccinated.
Their adult Doberman dogs have a champion bloodline, a great temperament, and a friendly disposition. Love a Dobie encourages Doberman owners to visit the parents of their puppies as this will help them understand what they will look like when they are older. Love a Dobie also accepts a deposit of  $200 before birth-once puppies reach two weeks old. The price will increase to $300.
Love a Dobie Details
5. Pamelot/Bay Creek Kennels
Pamlot kennels started in 1963 but started breeding Doberman in 1965, and that was when their breeding history started. Since then, this kennel has been devoted to raising good Doberman dogs.
Pamela Dehetre, the breeder, worked in a veterinary where she developed a love for dogs and has been breeding for over 30 years. She has handled many show winnings such as best of breed and the grand prize futuristic winner.
Her kennel is a home of Pamelot show dogs and companionship where dogs such as Doberman pitchers are raised. This kennel breed for the best quality where they grow socialized pets ready to be sold to homes.
They are known to breed American Kennel standards (AKC) and do not sell uncropped dogs. All dogs are health tested, and they occasionally sell adult dogs. They have produced many champions, and they do not breed albino dogs as people with albinism are not accepted in conformation events according to AKC approved standard of Doberman.
When looking for an excellent Doberman to purchase, you are sure to get what you want at Pamelot kennels. Contact this kennel below or visit their website. They are always happy to provide you with a suitable puppy.
Pamelot/Bay Creek Kennels Details
6. Peavine Creek Farm
Peavin creek farm breeds Doberman puppies that are energetic. Their pups are sold with registration applications, signed healthy puppy warranty, veterinarian recommendations, and vaccination /warming records.
This gives you proof of the health and vitality of their pups, ensuring that you are aware of the health standard of the puppy you purchased. Puppies at this breeder are raised to be ready for new homes and trained to adapt to such homes quickly.
Their dogs are American kennel club registered and vaccinated day today. They are socialized with other livestock to adapt to people and children when adopted. They raise different sizes and shapes of Doberman puppies you can choose from.
They grow special breeds with good training facilities and a clean environment that will quickly bond with you and your family when adopted. Peavine creeks farm makes arrangements to ship dogs anywhere.
They entertain their customers' questions through their hotlines and email address to put them through adoption and caring for puppies.   If you have questions to ask, the hotlines are available, and you can put a call through to get the right Doberman you need.
Peavine Creek Farm Details
7. Von Hohenhalla Doberman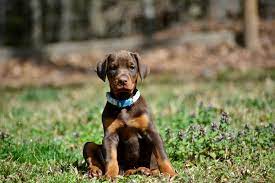 Von Hohenhalla Doberman breeder started with the goal of producing exceptional European Doberman. Breeders in this kennel are lovely families who breed good and quality dogs for those who want to own one.
The family behind this lives in Atlanta, Georgia, USA. They breed Doberman that is loved and cherished and can serve as a companion, bed warmer, playmate, and best friend. They aim to produce healthy Doberman with a good temperament, excellent performance, and intelligence.
Dogs bred by this breeder are registered with the American Kennel Club (AKC), which embraces a specific breed standard for Doberman. They produce Doberman for home security and also one that can be a cherished member of your family.
Their dogs are mostly cropped and docked. They engage in breeding that produces red, rust, and black European Doberman. They provide a friendly environment with comfort and love to ensure the incredible growth of puppies and dogs.
Their dogs go through day-to-day vaccination and proper documentation of dogs before adoption. They put customers through how to raise their puppies healthily.
This breeder provides a neat environment where these puppies are raised. Looking for a good Doberman, Von hohenhalla Doberman is one you can trust. For more information, call their hotlines or visit the website or email to get information on the adoption process.
Von Hohenhalla Doberman Details
Conclusion For "Doberman Puppies in Georgia For Sale"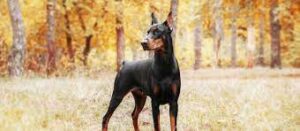 Dobermans are very smart, protective, and loyal, and as long as they are trained and properly socialized, they make impressive noble guard dogs and an adorable family companion. To get a healthy and energetic Doberman dog to suit your need, follow our list of reputable Doberman breeders in Georgia.
For more guides similar to this list of breeders with Doberman puppies in Georgia for sale, you can check out:
If this guide of breeders with Doberman puppies in Georgia for sale helped you, you might also want to take a look at this "6 Ways Dobermans Are Different From Other Dogs" video down below: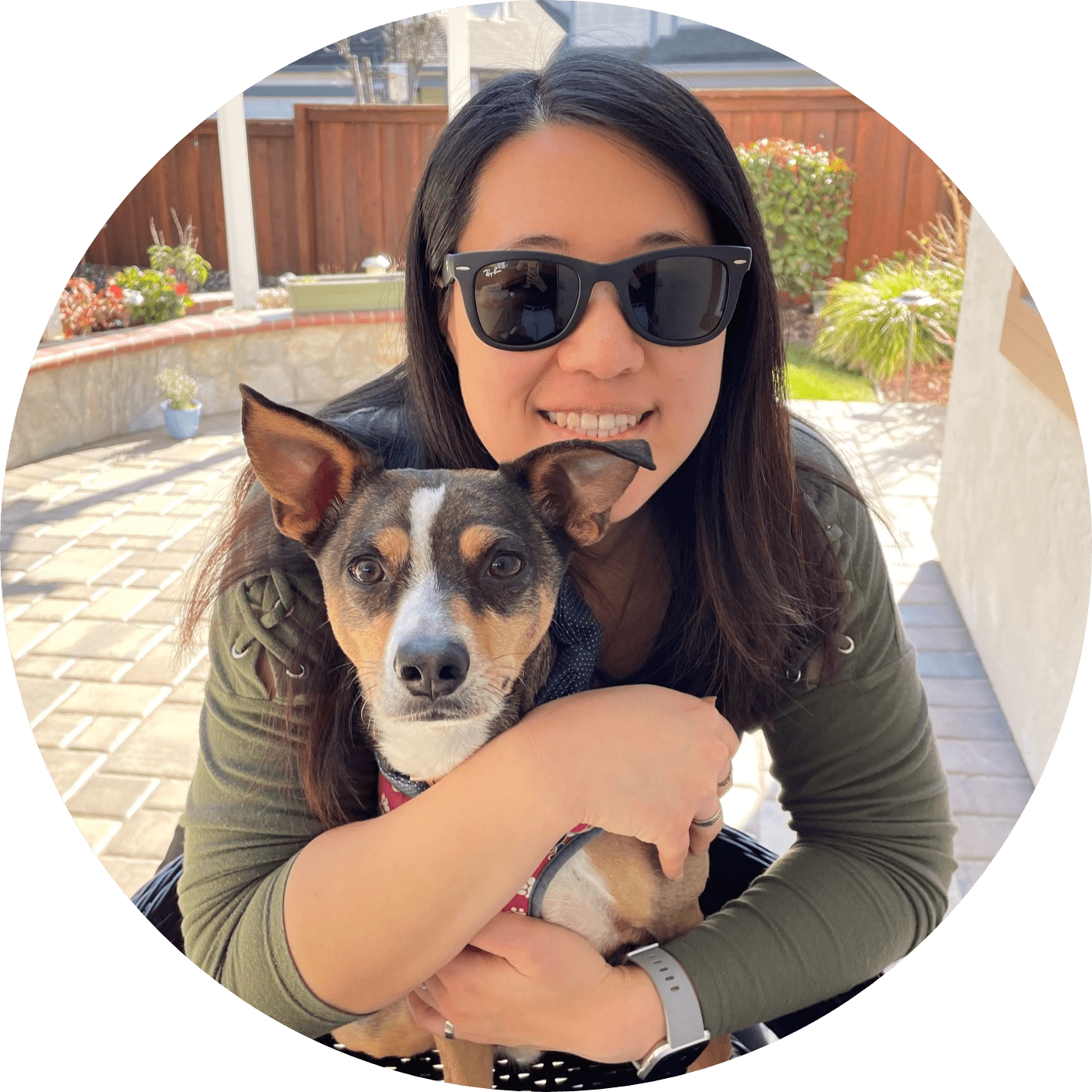 Dr. Sabrina Kong graduated from the Royal Veterinary College in England in 2016 and has been working at a small animal clinic in Northern California since then. She grew up in the Bay Area and got her bachelor's degree from Cal Poly San Luis Obispo. She also became a Certified Canine Rehabilitation Practitioner through a program at the University of Tennessee.
When she isn't in the clinic taking care of her four-legged patients, she enjoys traveling and trying new foods with her friends and her three-legged dog, Apollo. She adopted Apollo from her clinic when he was a puppy with numerous health issues. Dr. Kong truly cares about taking care of animals.