Are you searching for Doberman breeders in Tennessee? This guide will introduce you to the top Doberman breeders in Tennesee. One of the nobility of canine society, the Doberman is both elegant and fierce, with a superb physique and sharp intelligence.
The extraordinarily fearless and watchful breed takes pride in being counted among the world's greatest security dogs. A gleaming coat in black, blue, red, or fawn, accented with rust patterns, covers the body, which is sleek but solid.
Dobermans have established a reputation as royalty in the canine kingdom because of their exquisite characteristics, combined with a regal wedge-shaped head and a smooth, athletic motion style. Dobermans are also beautiful, loyal, and playful companions despite their guard-dog appearance and skills.
Before scrolling down this list of Doberman breeders in Tennessee, you can check out these other recommendations from our team at We Love Doodles: Best Chihuahua Breeders in Tennessee and Best Vizsla Breeders in Tennessee.
Doberman Puppies For Sale in Tennessee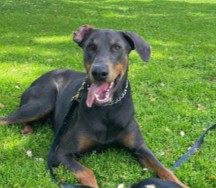 We have put together this guide to assist you in your quest for the best-qualified Doberman breeders in Tennessee. Anyone looking for Doberman puppies in Tennessee may find the information in the following section extremely helpful. Picking up your new Doberman can be done at any place below.
Doberman Product Recommendations: Best Paw Cream For Dogs and Best Dehydrated Dog Food.
1. PuppySpot's Dobermans For Tennessee
Since you're searching for Doberman breeders in Tennessee, we recommend checking out PuppySpot's online platform. PuppySpot is a trusted dog marketplace where you can search and find a compatible Doberman companion right from the comfort of your home in Tennessee.
It would help if you kept in mind that all Doberman breeders must go through a strict screening process, so you can rest assured knowing that your companion will be safely shipped to your home in Tennessee. Before continuing on your journey for a Doberman puppy for sale in Tennessee, check out PuppySpot's website below.
PuppySpot Details
2. Sunny Hill Dobermans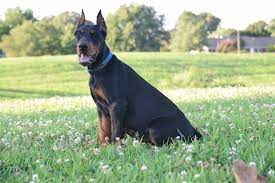 Since 1989, the owner of Sunny Hill Dobermans has been active in breeding family dogs. He is a modest breeder who is concerned with quality rather than quantity. Puppies get reared in the household from the time they are born, and they receive a huge amount of attention and socialization until they get placed in their permanent family.
This fact in and of itself contributes to the development of higher-quality Doberman puppies, as they require a great deal of affection. The dedication to producing healthy puppies begins with DNA testing and OFA certification of all mothers and sires before breeding.
The breeder took all steps to ensure the production of high-quality, healthy puppies using all currently accessible testing methods. A strict worming and vaccination routine begins as early as two weeks of age, ensuring that the puppy gets a healthy start in life.
Sunny Hill Dobermans Details
3. Sierra Dobie Farms
A father and son team runs Sierra Dobie Farms out of their home on the property. Dobermans have been a family favorite since 1963, when the family first acquired one. The owners are involved in this business because they are deeply affectionate toward their pets and the Doberman breed. Sierra Dobie Farms' mission is to provide its clients with superior Doberman that they will adore for the rest of their lives, and in exchange, they will receive a dog that will be loyal to them.
Sierra Dobie Farms Details
4. House of Hoytt
The House of Hoytt guarantees clients world-class Dobermans as a pet or competition Dobermans. A major focus for the breeder is genetically capturing the brilliance of the Doberman while also nurturing the Doberman's mentality through education and training.
Since the early 1950s, the Hoytt lineage Doberman has been producing purebred Dobermans with no foreign influences and 100 percent German breeding making it the longest-running and oldest continuously operational Doberman kennel in the history of the breed for seven decades now.
Before releasing each Doberman, the company follows a strict routine to secure brilliant minds, excellent appearance, unparalleled medical program, and thorough health protocols. Doberman puppies are developed exclusively from a private line by this kennel.
House of Hoytt Details
5. Oldfort Dobermans
In addition to being a competition home, Oldfort Dobermans is also a training facility for the American Kennel Club Agility program. They adore the Doberman and are working hard to enhance the breed through health testing, contests, and selective breeding, among other methods.
They do not always have puppies available due to the busy exhibition calendar, non-dog work life, and the large length of time needed to raise and groom a litter of puppies. Breeding for endurance begins with establishing a solid foundation. All dogs are put through a series of tests to verify that they are physically and emotionally healthy.
The dogs become family members, and the breeders are committed to providing them with the finest possible attention. Moreover, they do not reside in a kennel or a yard. Rather, this breeder insists that the puppies live with them in their home.
Oldfort Dobermans Details
6. Smoky Mountain Dobermans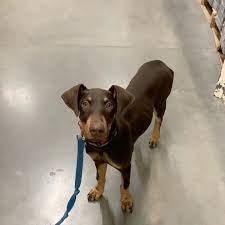 Smoky Mountain Dobermans have been in the dog breeding business since 2004 and have experienced breeders on staff. Furthermore, they exclusively use high-grade Doberman bloodlines to produce Dobermans with the highest temperament, health, and performance qualities possible. The AKC registration of all of their puppies ensures that they have gotten checked for hip dysplasia, DCM1, DCM2, von Willebrand's Disease, diabetes, and eye problems.
Smoky Mountain Dobermans Details
7. Nevaeh Dobermans
Nevaeh Dobermans. is a breeder specializing in producing high-quality working dogs. The proprietor has previous experience with Dobermans and decided to build this farm out of genuine affection for them. Nevaeh Dobermans is committed to breeding only completely health-tested dogs to improve the overall health and longevity of the breed.
In addition, they have many winners and titled puppies in their pedigree. The objective of this breeding facility is to develop Dobermans that correspond to the health testing requirements of the United Doberman Club and the Doberman Pinscher Club of America, as well as the American Kennel Club.
Nevaeh Dobermans Details
How to Choose a Doberman Breeder in Tennessee
Selecting the right breeder of Doberman puppies in Tennessee is as important as choosing the puppy to be the family's newest member. Research and contact various breeders during your free time if possible.
Find the Right Breeder
Breeders are extremely concerned about the welfare of their puppies. Their puppies get nurtured in the breeder's house to provide them with primary socialization. Furthermore, excellent breeders are worried about the puppies in their care and are selective about which canines they allow to leave their facility. It is also important that they be informed and must inform the client about the breed, are willing to provide lifelong assistance, and are genuine in their responses to any concerns.
Health Concerns
Inquire with the breeder about health and DNA testing. If the breeder verifies that they do the tests, that's fantastic. As soon as the puppy is born, a vet should check in on them. Some of the main health concerns the vet should watch throughout your dog's life include:
Canine Hip Dysplasia (CHD)
Cardiomyopathy
Demodicosis
Gastric Torsion
Osteosarcoma
Von Willebrand's Disease (vWD)
Wobbler Syndrome
As with many health issues, the sooner the signs of development are found, the better care you can provide your dog to ensure they live their best life.
More Information About Dobermans in Tennessee
There are a lot of Doberman puppies for sale in Tennessee, and it is great to own one as they take pleasure in being a member of a family. They prefer to be close to the people they care about, and when that affection is strong, they act as a natural guardian for that person.
As long as the dog gets treated with kindness, they can trust them with their children, neighbors, and other visitors to the house. Although the Dobermans have many excellent characteristics, they are not the best breed.
At 60 to 80 pounds, they need a whirlwind of activity on both the physical and mental fronts. Luckily, Tennessee is a dog-friendly state; you should only be mindful of the laws regarding owning a dog.
Conclusion For The "Best Doberman Breeders in Tennessee"
Owning a dog is a luxury. It is a significant duty. Dogs rely on their humans for the necessities of life, such as food and shelter, and they deserve more. Dobermans have great requirements to keep them fit and healthy. Before acquiring a dog, make sure you are ready.
For more guides similar to this list of Doberman breeders in Tennessee, you can check out:
Before you bring home a Doberman puppy from a breeder in Tennessee, you can learn more about the breed by watching "8 Things Only Doberman Pinscher Dog Owners Understand" down below: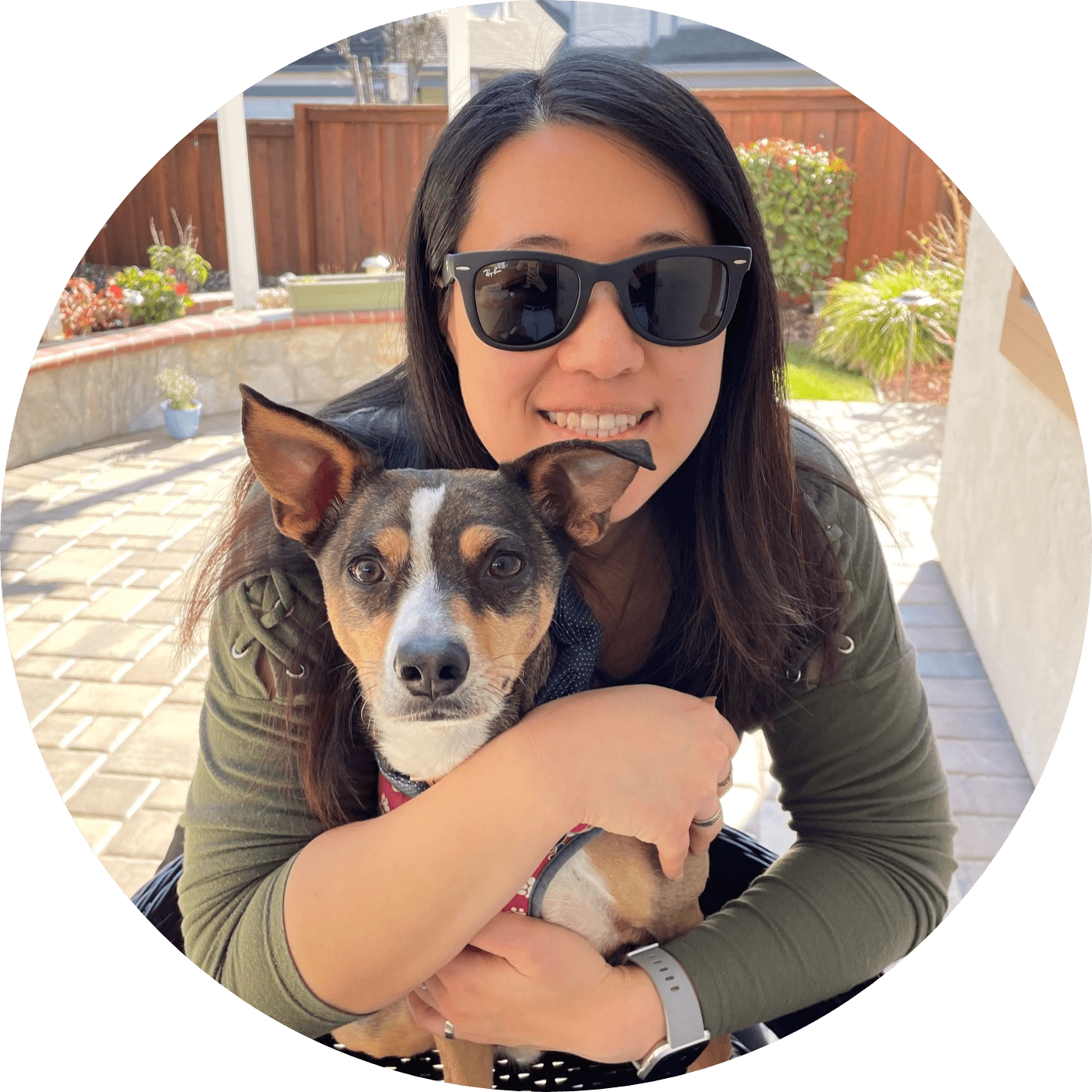 Dr. Sabrina Kong graduated from the Royal Veterinary College in England in 2016 and has been working at a small animal clinic in Northern California since then. She grew up in the Bay Area and got her bachelor's degree from Cal Poly San Luis Obispo. She also became a Certified Canine Rehabilitation Practitioner through a program at the University of Tennessee.
When she isn't in the clinic taking care of her four-legged patients, she enjoys traveling and trying new foods with her friends and her three-legged dog, Apollo. She adopted Apollo from her clinic when he was a puppy with numerous health issues. Dr. Kong truly cares about taking care of animals.