Here's what you need to know if you're searching for breeders with chocolate Lab puppies for sale in the United States. Chocolate Labs are friendly, fun-loving, and active dogs. This clever, confident companion weighs up to 80 pounds and stands about 24 inches tall. It typically lives to be about 12 years old.
Chocolate Labradors are a top choice for many puppy buyers as family and sporting working dogs. Chocolate Lab puppies are friendly, pleasant, and easy to train. They need lots of attention and exercise but are loyal and affectionate in return.
Before scrolling down this list of breeders with chocolate Lab puppies for sale in the United States, you can check out these other recommendations from our team at We Love Doodles: White Lab Puppies For Sale in the United States and English Labrador Puppies For Sale in the United States.
Chocolate Labrador Breeders in the United States
It is best only to purchase Chocolate Lab puppies from reputable and ethical breeders. You've come to the right place if you're looking for the best Chocolate Labrador breeders!
Chocolate Lab Product Recommendations: Best Flea and Tick Collars For Dogs.
1. PuppySpot's Chocolate Labs For The United States
First on the list of the best breeders with chocolate Lab puppies in the United States for sale is PuppySpot. PuppySpot is an incredibly trusted dog marketplace where you can browse and search for available chocolate Labrador puppies from the comfort of your home anywhere in the country.
It would be best if you kept in mind that all breeders with chocolate Labrador puppies must undergo a strict screening process, so you can rest assured knowing that your companion will be safely shipped to your home anywhere in the United States. Before continuing on your journey for a chocolate Labrador puppy for sale in the United States, you can check out the link to the marketplace below.
PuppySpot Details
2. McClan Labradors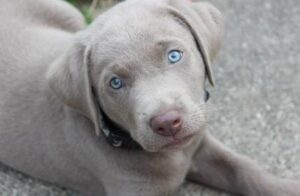 McClan Labradors have been raising Labradors in scenic South Jersey since 2003. They take great care to ensure each puppy is healthy and acclimated to family life. The McCullough family aims to produce family-friendly Labrador Retrievers.
They want adoptees to love their new best friends more than they could have imagined. These professional breeders of Labs raise their dogs with love and care, resulting in dogs with a stable temperament and very friendly. Adopting a Chocolate Lab from McClan Labradors won't disappoint you.
McClan Labradors Details
3. Tru-Heart Labradors
Breeder of exceptional Chocolate, Yellow, and Black Labrador Retriever puppies in Florida, Tru-Heart Labradors is located between Jacksonville and Gainesville, Florida. All of their puppies are sold on a limited registration basis to pet homes only, and they take pride in the loving, stimulating environment they are raised in.
Before discussing pricing or taking a deposit from you for one of their outstanding puppies, Tru-Heart asks you to fill out an application. They want every puppy to find a forever home.
Their dams and sires' pedigrees include champion show and working bloodlines, such as Tabatha, Sandylands, Dickendall, Lawnwood, and Rocheby. However, out-crossing is the foundation of their breeding program (gathering genes from unrelated Labradors to eliminate undesirable traits due to recessive genes).
​Tru-Heart Labradors Details
4. Happy Lab Kennels
Happy Lab Kennels specializes in raising healthy, happy silver lab puppies with a distinctive gray coat due to a gene mutation in Chocolate Labs in Clayton, North Carolina. They also have black, yellow, and chocolate Labrador puppies. Labs are the epitome of unconditional love.
Though they thrive on attention and love, they require only minimal maintenance. They shed very little and have short hair. Their mission is to produce friendly, gentle, healthy, and full of love dogs at Happy Lab Kennels! Their dogs are mainly companions, but they come from hunting stock.
They would make excellent hunting companions with the proper training. Growing up, the couple had family dogs and knew they would always have one or two puppies. Their family has loved dogs for over 30 years, with more than one pet. So dogs are an essential part of their lives. And you won't be disappointed with a Chocolate Lab from Happy Lab Kennels.
Happy Lab Kennels Details
5. Close Corters Labs
Since 1987, Close Corter's Labs have been breeding AKC Registered Labrador Retrievers on a small farm in the Susquehanna Valley, North Central PA. Close Corter's Labs aims to breed top-quality, dual-purpose Labradors that can excel in the field and show. In addition to being great family pets, they also make excellent companions. At Close Corter's, all dogs are Penn-Hip, or OFA certified.
All their puppies are vet checked, dew claws removed, wormed, and all necessary vaccinations are received. All puppies are sold with a 24-month written guarantee on their hip and health and Nu-vet vitamins. Except as otherwise arranged with prior approval, all of their puppies are sold with Limited Registration. They have yellow (white-fox red), Chocolate, and black puppies throughout the year.
Close Corters Labs Details
6. Barefoot Labradors of Killingworth
Barefoot Labradors specialize in AKC black, yellow, and chocolate Labrador Retriever puppies in Killingworth, Connecticut. Since 1995, they have provided exceptional puppies to Northeastern families. The English-style labs are AKC, OFA, OFEL, and CERF registered.
Their 12 wooded acres are surrounded by Connecticut State Park and Killingworth Land Trust, and they swim in lab-friendly Pond Meadow Brook. Breeding for sound health and temperament is their goal. They socialize their puppies in a home environment through frequent handling and play.
They give them gentle neurological stimulation (the Bio Sensor Program) to improve cardiovascular performance, stress tolerance, and disease resistance from their third to their sixteenth day. In addition, they listen to National Public Radio (NPR) during their stay with them. Finally, their puppies are all microchipped to help them be returned to you in case of theft or loss.
They give their puppies immunization records, AKC litter pedigree certificates, copies of each parent's OFA and CERF certificates, and general information about care and training to their new owners. The dogs are sold with a limited AKC registration to protect the breed from genetic defects. In addition, a 30-month health guarantee backs them against hip and elbow dysplasia and hereditary eye defects.
Barefoot Labradors of Killingworth Details
7. Hetherdowns Labradordors, Ltd
In 2001, Hetherdowns Labradordors, Ltd began training and raising Labrador Retrievers in Colorado. Since then, their Labradors have outstanding genetics, sharp intelligence, excellent 'trainability,' enormous hearts with matching temperaments, breathtaking looks, and 'above-standard' health clearances.
Their program is designed to produce 'Top Notch' AKC Registered Labrador Retrievers with pedigree titles. Their dogs have been great companions, hunters, and service animals. Their puppies and dogs have appeared in commercials and magazines in the past. Puppies are handled every day by their family from the moment they are born, and they are well socialized.
Their written health guarantee includes a 100% money-back guarantee and a 30-month guarantee on the puppy's hips, elbows, and eyes. At eight weeks, puppies will be current on their vaccines, including NeoPar (Parvo prevention), dewormed, microchipped, and examined individually by a licensed veterinarian.
Heatherdowns Labradors, Ltd Details
8. Micons Labradors
In 1979, Connie brought home her first Labrador named Coco. Since then, she and Mike have won multiple show championship titles and Master Hunter titles. Connie began breeding chocolates but eventually fell in love with light yellows. Ultimately, she got an almost flawless white with slight shading around the ears, which is what they are known for today in California.
Though they still breed the standard colors- black, yellow, and Chocolate, Connie has expanded the breeding program to include whites, dark chocolates, and fox reds. They place a high value on soundness, so they strive to prevent potential health risks from their programs.
Each year, all their dogs receive Hip & Elbow Certifications from the Orthopedic Foundation for Animals and Eye Health Certifications. In addition, all of their puppies are guaranteed to pass hips, elbows, eyes, and EIC (Exercise Induced Collapse) and PRA (Progressive Retinal Atrophy) by 25 months of age, or they will replace the puppy with another of the same sex and color, without asking for the original puppy back.
Micons Labradors Details
9. Abbott Kennels, Abbott Labradors
Abbott Kennels has been raising quality hunting and companion Labrador Retrievers in Oklahoma since 1984. During the last thirty years, Abbott Labradors have worked hard to find and breed Labrador Retrievers that are intelligent, have excellent temperaments, and love to retrieve.
In addition to being loved family members and companions, their puppies are often used for duck, quail, dove, and pheasant hunting. Their pedigree contains champions and master hunters. They raise black, yellow, and chocolate lab puppies.
Abbott Kennels, Abbott Labradors Details
10. Rustic Ridge Labradors
Rustic Ridge Labradors are located in Indiana, just north of Indianapolis. Their five acres are dedicated to the fun and happiness of their labs. Their foundation is built on superior pedigrees, which produce top-quality English Chocolate Labrador Retrievers. Among their top priorities are type, temperament, and health.
Their labs are free of the hereditary joint, eye, and heart diseases. Every year, their eyes are examined by a Board Certified Veterinary Ophthalmologist. The Orthopedic Foundation of America (OFA) certifies these tests. In addition, they run eight different DNA tests through DDC Veterinary to ensure their labradors are healthy.
They raise all their puppies at home and show them love and affection. All puppies are well socialized, vaccinated, and dewormed before they leave. Seven different surfaces will have been experienced, as well as various sounds (weather permitting). In addition, they'll meet other pets, particularly their Maine Coon Cats, who love them and think they're Labradors.
Rustic Ridge Labradors Details
Choosing a Chocolate Labrador Breeder in the United States
In puppyhood, the color chocolate is consistent compared to Yellow Labradors, which can have a wide range of shades. The majority of Chocolate Labs have similar coloring. The color of your adult Chocolate Labrador Retriever will vary depending on whether the coat has grown since the last molt or if it is just about to shed.
The old hair starts to lose its color as it dies, and the dead hair looks much paler than the shiny new coat that will soon appear. Even though some chocolate labs are darker than others, there are few variations even when the molt stage is considered, with one notable exception Silver Labs. The only way to know what conditions a breeder's Chocolate Labradors are in is to visit them.
Ask how many dogs the breeder has. Breeders of Chocolate Labrador Retrievers who are good will not have so many dogs that they can't give each dog individual attention. They will love all their dogs. It could be by showing them, working with them, or integrating them into family life as valued pets. You can discuss this during your initial telephone call or email exchange.
Where Do You Find Chocolate Lab Puppies For Sale?
You may not be able to spot puppy farmers as quickly as you think. By looking and acting like friendly, welcoming people, they attract customers. However, their breeding practices and humane treatment of their pets give them away.
Don't be afraid to ask lots of questions. It may feel awkward, but a good breeder will be happy to answer them. They might be hiding something if they seem frustrated or uncomfortable. Your local veterinarian would be a good starting place to find reputable Chocolate Lab breeders in your area.
Conclusion For "Chocolate Lab Puppies For Sale in the United States"
Chocolate Labrador Retrievers are a treasured addition to any family. First, however, you should ensure that you get a quality dog from a trustworthy breeder. Do your research, request a visit, and prepare a list of questions you'd like to ask the breeder.
Breeders should be able to answer all your questions and be knowledgeable about the breed. This list should help you find the perfect Chocolate Labrador to bring home.
For more guides similar to this list of breeders with chocolate Lab puppies in the United States for sale, you can check out:
Before you bring home a chocolate Lab puppy home from a breeder in the United States, you can learn more about this dog breed by watching the "Labrador Retriever Dog Breed Guide" down below: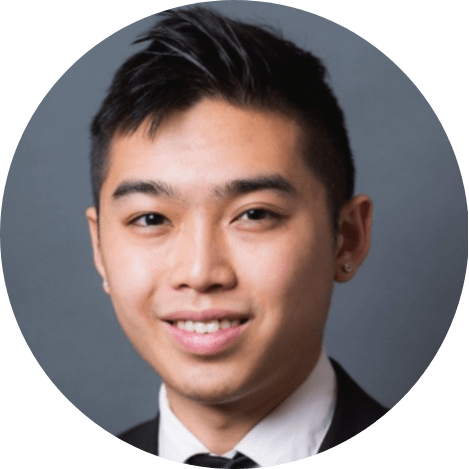 Andy is a full-time animal rescuer and owner of a toy doodle. When he's not saving dogs, Andy is one of our core writers and editors. He has been writing about dogs for over a decade. Andy joined our team because he believes that words are powerful tools that can change a dog's life for the better.
Why Trust We Love Doodles?
At We Love Doodles, we're a team of writers, veterinarians, and puppy trainers that love dogs. Our team of qualified experts researches and provides reliable information on a wide range of dog topics. Our reviews are based on customer feedback, hands-on testing, and in-depth analysis. We are fully transparent and honest to our community of dog owners and future owners.