If you're looking for Cavoodle breeders in Victoria to find your next furry family member, you're in luck! Cavoodles make fantastic family pets because they are loyal, gentle, friendly, and even-tempered. These cute dogs get along with children, older adults, and other pets, making them great family companions.
Our experts have done their research and carefully crafted a list of the best Cavoodle breeders in Victoria, Australia. Keep reading to find the perfect Cavoodle for you!
Before scrolling down this list of Cavoodle breeders in Victoria, Australia, check out these related articles: Best Cocker Spaniel Breeders in Victoria, Australia and Best Poodle Breeders in Victoria, Australia.
The Four Best Cavoodle Breeders in Victoria, Australia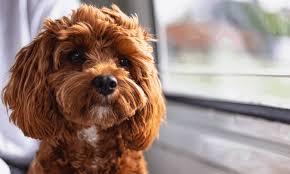 If you've decided to add a Cavoodle puppy to your family, great choice! They make an excellent addition to any home. There are dozens of places where you can buy this dog breed in Victoria, Australia. However, you must be careful when choosing a breeder, as your puppy's health and overall well-being depend on the breeder you choose.
It is always best to choose a reputable and reliable breeder with years of experience, as they usually adhere to industry standards and health-test their dogs before breeding. Lucky for you, we've done most of the heavy lifting for you.
Here are the top four Cavoodle breeders in Victoria!
1. Cavoodles and Poodles
Cavoodles and Poodles is registered to breed Cavoodle, Cavalier King Charles Spaniel, and Toy Poodle puppies. This breeding program has produced some of Victoria's best-quality Cavoodle puppies.
The owner of Cavoodles and Poodles runs the breeding program with her family, and they all care for the dogs, treating them as part of the family. Further, the owner is a Domestic Animal Breeder (DAB) of premium-quality puppies in Victoria. She breeds and cares for all the puppies in a home environment, ensuring they experience everyday family activities.
Cavoodles and Poodles adheres to high standards in animal care. They work with a professional veterinarian that checks the puppies and dogs to ensure they are always healthy. Before breeding, a veterinarian also health-tests all the parent dogs to ensure they are fit for the process. Breeding dogs are also DNA-tested to help reduce the chance of producing puppies with genetic defects.
One remarkable thing about this breeder is that they only accept deposits once the puppies are born, you select a puppy, and you reach an agreement with the breeder. They do this to reduce scams and provide customers with the best experience possible.
Cavoodles and Poodles also encourages inspections and visits by appointment to see their state-of-the-art facilities, breeding family, and dogs. Unlike many other dog breeders, they advise potential owners to insist on knowing and seeing the credentials of the parent dogs before proceeding with a purchase.
In addition to providing families with well-bred, healthy, and happy puppies, Cavoodles and Poodles also offers lifetime support for all their puppies. You can always reach out for advice or guidance.
Cavoodles and Poodles Details:
2. Urban Puppies
If you are looking for a breeder that breeds and raises its Cavoodles puppies in an urban environment, Urban Puppies is a great place to start your search. This small Cavoodle breeder specializes in breeding and raising healthy puppies for families in Victoria and beyond.
Thanks to the urban environment they grow up in, the puppies at Urban Puppies are OK with the energy, noise, and excitement of living in a city. This breeder also raises their puppies alongside children, ensuring your new puppy will get along with your kids when it arrives.
One endearing thing about this breeder is how they see and treat their dogs and puppies – like family! The dogs have access to every part of the house and receive all the love, care, and attention they need. Besides socializing and preparing the puppies for their new homes, this breeder prioritizes health.
They conduct DNA testing on the breeding dogs to minimize the chances of their puppies having congenital health issues. Furthermore, the various health tests the dog parents undergo help to save puppy owners a lot of money in veterinary bills.
Urban Puppies Details:
3. Tawoodle Cavoodle Breeder
Next, we have Tawoodle Cavoodle Breeder, a Melbourne-based breeder with exceptional breeding standards. They specialize in Cavoodle puppies with sweet temperaments and loving personalities.
All their puppies undergo various socialization training that allows them to get along easily with their new families, as well as older adults, kids, and other pets. Tawdoodle trains its puppies to make an excellent addition to your home.
Another advantage of buying a puppy from this breeder is that your puppy will have already received crate and potty training. They start potty training their puppies at four weeks, making it easier for you to toilet-train your new pet once it's home.
The breeders at Tawdoodle know the importance of early socialization and training, so they ensure their puppies receive all the basics before going home. Health is another strong focus area of their breeding program.
All their parent dogs undergo a series of DNA and health tests to ensure they are healthy and free of hereditary issues. Every puppy from this breeder also comes home with complete vaccinations, microchipping, and a three-year health guarantee.
Tawdoodle also ensures the puppies have cute teddy bear faces, intelligence, and the playful nature of a Cavoodle. They give every family an informational booklet on how to care for a puppy. Their goal is to not only provide you with a healthy and good-looking puppy but also help you become a confident pet owner so your puppy can be healthy, happy, and safe.
By breeding one litter at a time, this family can give each puppy all the attention, love, and affection it deserves. Once it is time to pick your puppy, you will see the breeding area, meet your puppy's parents, and spend a lot of time with the puppy to ensure you are 100 percent happy with it.
Tawoodle Cavoodle Breeder Details:
4. Billabong Creek Farm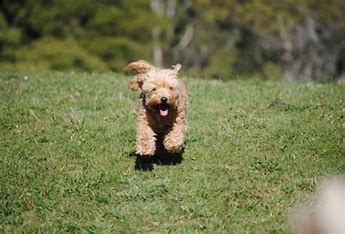 Billabong Creek Farm has been breeding and raising Cavoodle and Spoodle puppies since 1993. They are registered in the State of Victoria and are a member of the Victorian Government Approved Breeder's Group.
This family-owned breeder aims to produce healthy puppies with sweet temperaments and place them in caring, loving homes across Australia. They also raise strong pups so you can enjoy your pet for several years.
All the parent dogs at Billabong Creek Farm are carefully selected according to specific criteria. Only males and females that perfectly represent the Cavoodle may join the breeding program.
In addition, this breeder tests the breeding parents for various health conditions to ensure no hereditary disease passes on to the babies. Any dog with congenital disorders (like eye problems, elbow and hip dysplasia, or a heart condition) may not join the program.
Billabong Creek Farm also strongly emphasizes socialization. Their puppies play and interact with people and other dogs daily, preparing them for an easy and smooth transition into their new homes. This family breeder also ensures that all puppies are potty- and crate-trained before going to their forever homes.
All puppies at Billabong Creek Farm also receive necessary vaccinations, microchipping, and deworming treatments and come with a two-year genetic health guarantee.
Billabong Creek Farm Details:
Frequently Asked Questions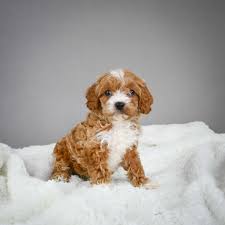 How much does a Cavoodle cost in Australia?
The Cavoodle is Australia's most popular dog breed, meaning it comes with a hefty price tag. You can expect to pay anywhere between $4500 and $7000 for a Cavoodle puppy in Australia.
Are Cavoodles high maintenance?
Cavoodles can require more maintenance than other dog breeds. Because they have longer hair, you need to brush them at least once a week and take them to regular grooming appointments.
What is the life span for a Cavoodle?
A healthy and happy Cavoodle can live between 13 to 15 years with the proper diet, exercise, and a loving family.
Buy From The Best Cavoodle Breeders in Victoria
You should always search for a responsible breeder when looking for a place to buy a Cavoodle puppy. There are many benefits to buying your puppy from a reputable breeder. For example, many good breeders will health test their dogs to ensure they are good breed representatives.
Thankfully, you don't have to worry about that if you get your Cavoodle puppy from one of the places on our list of the best Cavoodle breeders in Victoria. As always, make sure to visit their facilities before buying a dog.
We wish you the best in your search for the next member of your family!
For more guides similar to this list of Cavoodle breeders in Victoria, Australia, check out these guides:
Before you bring home a Cavoodle from a breeder in Victoria, Australia, you can learn more about the breed by watching "Every Thing You Need To Know Before Buying! (Cavoodle Pros And Cons)" down below:
Garrett loves animals and is a huge advocate for all Doodle dog breeds. He owns his own Goldendoodle named Kona. In addition, he volunteers at the Humane Society of Silicon Valley, where he fosters dogs and helps animals. Garrett enjoys writing about Doodles and believes that dogs can teach humans more about how to live than humans can teach a dog.
Why Trust We Love Doodles?
At We Love Doodles, we're a team of writers, veterinarians, and puppy trainers that love dogs. Our team of qualified experts researches and provides reliable information on a wide range of dog topics. Our reviews are based on customer feedback, hands-on testing, and in-depth analysis. We are fully transparent and honest to our community of dog owners and future owners.