Are you looking for the best Cavapoo breeders in Kent? Adopting a dog is a life-changing decision that can fill your home with love, companionship, and tons of fun! To ensure your new furry friend is healthy and has received the proper training, you must buy it from a reputable breeder.
Cavapoos are one of the most popular breeds in the United Kingdom. If you want to find one of these puppies near you, you're in luck! By the end of this article, you will know all about the most reliable Cavapoo breeders in Kent.
Before scrolling down this list of Cavapoo breeders in Kent, check out these other guides from our team at We Love Doodles: Best Dog Rescues in Kent and Best Dog Breeders In The UK.
About the Cavapoo
The Cavapoo is one of the most popular breeds in the United Kingdom. Also known as a Cavadoodle, the Cavapoo is a cross between a Cavalier King Charles Spaniel and a Poodle. Their outgoing and jolly personality is the main reason for their popularity.
Cavapoos come in various colors, including fawn, chestnut, chocolate, and even tri-color. Despite their bubbly personality and adorable face, the Cavapoo is not purebred. For this reason, no kennel club recognizes the Cavapoo as an official breed.
Breeders in Australia first created the Cavapoo in the late 1990s in an attempt to combine the outgoing personality of the Cavalier King Charles Spaniel with the intelligence and low shedding traits of the Poodle. Generally, Cavapoos are small to medium in size, ranging from 9 to 14 inches in height and weighing less than 25 pounds.
Cavapoos are loyal, easy to train, and sensitive to human moods. They are an excellent choice for dog enthusiasts with allergies, families with children under five, and first-time pet owners.
The Best Cavapoo Breeders in Kent
1. Kent Cavapoo & Cavapoochons
Kent Cavapoos & Cavapoochons is a Kennel Club-licensed breeder. The owners of this breeding program have years of experience breeding healthy and happy dogs. As a small breeder, they only have puppies available once or twice a year. Luckily, you can register for their waitlist to get a puppy once a litter is available.
In terms of temperament, the pups get the best characteristics of each parent: the calm temper of a Cavalier King Charles Spaniel and the intelligence of a Poodle.
All puppies from Kent Cavapoo & Cavapoochons receive veterinary checks, undergo testing for hereditary conditions, and follow a strict flea and worm program. Additionally, the breeder makes DNA and vet certificates available upon request.
To ensure all puppies receive socialization from an early age, the breeder exposes them to multiple stimuli. They also follow the Puppy Culture program to make sure the puppies are friendly and comfortable in any environment.
To get a puppy from Kent Cavapoo & Cavapoochons, you must fill out the adoption form on their website. After this, the breeder will contact you to ensure you're the right fit regarding your lifestyle and breed preferences. If all goes well, you'll pay a deposit fee to reserve your puppy. This typically costs around 10% of the total price of the puppy.
You can take the puppy with you once it's eight weeks old. Until then, you'll receive updates about its growth and development from the breeder. In addition, Kent Cavapoo & Cavapoochons provides their puppies with a puppy pack to help them settle in their new home. This pack includes the following:
Puppy lead and collar
Personalized towel
Personalized blanket
Puppy shampoo
Toys
Puppy treats and much more
Kent Cavapoo & Cavapoochons Details:
2. Chamuel Puppies
If you are searching for Cavapoo puppies in Kent, head to Chamuel Puppies! Chamuel Puppies holds a registration with the Kennel Club. These breeders raise beautiful and healthy puppies that develop alongside families. This means they can easily adjust to any environment!
The team at Chamuel Puppies deeply cares for its Cavapoo puppies and prioritizes their health. They feed their puppies a healthy raw diet and make sure they receive vet check-ups, deworming, microchipping, and flea treatments. They also like to stay in touch with adopting families and offer lifetime help, no matter the age of your dog!
All of the puppies at Chamuel come with documents, such as their parents' Kennel Club registration certificates, DNA and vet reports of the puppies, food, a scented blanket, toys, and four weeks of free insurance.
Chamuel Puppies Details:
Location: Basildon, Essex, England (a 53-minute drive from Kent)
Website: Chamuel Puppies
3. Perfect Pooches
Next on our list of Cavapoo breeders in Kent is Perfect Pooches, a business run by a family with over 15 years of experience. They are licensed breeders registered with the Kennel Club. They also provide professional dog training and grooming services.
All the puppies at Perfect Pooches are raised with love and care. The breeders raise them to have friendly and pleasant personalities by ensuring a strong upbringing.
Perfect Pooches follows industry standard breeding practices, ensuring they raise pups born from healthy parents in a clean and hygienic environment. All puppies receive veterinary checks, vaccinations, deworming, grooming, and training before being sent to their new homes at eight weeks of age.
When you take your new furry friend home, it will come with a Pedigree Club registration and a personal puppy pack, which includes a blanket with the scent of their mother and siblings, their favourite toy, and grooming equipment.
Perfect Pooches Details:
Location: New House Farm, Bodiam, Robertsbridge, East Sussex (a 57-minute drive from Kent)
Phone Number: 079-3171-5185
Website: Perfect Pooches
Social Media: Facebook
4. Henley Cavapoos & Maltipoos
Last on the list of Cavapoo breeders in Kent is Henley Cavapoos & Maltipoos, a breeder located 2 hours from Kent in Oxfordshire. While it may seem like a long drive, getting a puppy from a breeder with over 90 years of cumulative breeding experience is well worth it.
The team at Henley Cavapoo & Maltipoo is composed of three generations working together to breed the healthiest and happiest hybrid dogs in the UK. All their dogs live inside the breeder's home and grow up in a loving and safe family environment. Many puppies are even born next to the owners' beds!
The owners at Henley strive to ensure their puppies are well-socialized and accustomed to the sounds and activities of a typical household so they can easily adjust to any environment. All its puppies receive health testing according to the Kennel Club Assured Breeder Scheme
When you take your puppy home, it will be vaccinated, microchipped, and vet-checked. Moreover, all puppies are regularly dewormed and treated for fleas. Your puppy will also come with vaccination certificates, two weeks of food supply, a blanket, toys, and lifetime breeder support.
Henley Cavapoos & Maltipoos Details:
How To Choose Cavapoo Breeders in Kent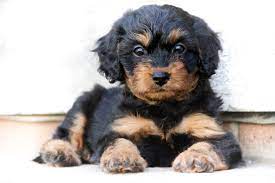 Choosing the right Cavapoo breeder requires effort. To increase your chances of getting a reliable breeder, prepare a list of questions that ask for information about a potential breeder's history, breeding practices, facilities, health certificates, background, and experience.
Secondly, visit the breeder's premises and see how they keep and treat their puppies. You should also check Google listings or reviews on local websites to learn more about what past customers think of their services.
In addition, check to see if they hold any licenses and registrations with the Kennel Club or other relevant Government authorities. Lastly, ask your family and friends if they know the breeder and get their suggestions and recommendations.
More Information About Cavapoo Puppies in Kent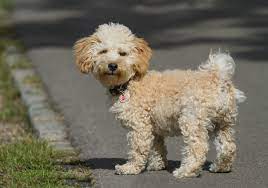 Cavapoo puppies are among the most wanted hybrid dogs because of their heart-melting looks, clownish antics, and hypoallergenic coat. They are social and love to be around other pups and people!
Cavapoos are the best in any situation. They make excellent companions and can work as therapy dogs. However, Cavapoos don't do well alone. They are so used to being around people that if you leave them for long periods, they may develop separation anxiety.
Although the Cavapoo is known for its friendly and calm demeanor, this breed still experiences stress. A Cavapoo in distress may turn to excessive barking, chewing, and digging.
Frequently Asked Questions
How much should I expect to pay for a Cavapoo?
You can expect to pay anywhere between £1,000 and £4,000 for a Cavapoo puppy. The cost of a Cavapoo puppy depends on the age and health of the dog. Its lineage is also a significant factor. Dogs with better lineage tend to be more expensive.
What is the life expectancy for a Cavapoo?
A Cavapoo that is well-taken care of and receives regular exercise can be expected to live 10-15 years.
Do Cavapoos bark a lot?
Every dog has its own personality, so it's hard to definitively say whether your Cavapoo will or will not bark. However, Cavapoos are not known for excessive barking!
Learn More About Cavapoo Breeders in Kent
We hope this list helps you to find the best Cavapoo puppies for sale in Kent. Although our research shows that the breeders listed in this article are licensed and reputable, we suggest you visit the breeder facility to verify their quality of service.
Getting a puppy is exciting, but it also carries a lot of responsibility. Puppies require as much care, love, and attention as any family member. So, before you get a puppy, think hard about whether you can handle the responsibility too!
For more guides similar to this list of Cavapoo breeders in Kent, you can check out:
Before you bring home a Cavapoo from a breeder in Kent, you can learn more about the breed by watching "10 Facts About the Cavapoo/Cavoodle | Dogs 101" down below:
Garrett loves animals and is a huge advocate for all Doodle dog breeds. He owns his own Goldendoodle named Kona. In addition, he volunteers at the Humane Society of Silicon Valley, where he fosters dogs and helps animals. Garrett enjoys writing about Doodles and believes that dogs can teach humans more about how to live than humans can teach a dog.
Why Trust We Love Doodles?
At We Love Doodles, we're a team of writers, veterinarians, and puppy trainers that love dogs. Our team of qualified experts researches and provides reliable information on a wide range of dog topics. Our reviews are based on customer feedback, hands-on testing, and in-depth analysis. We are fully transparent and honest to our community of dog owners and future owners.