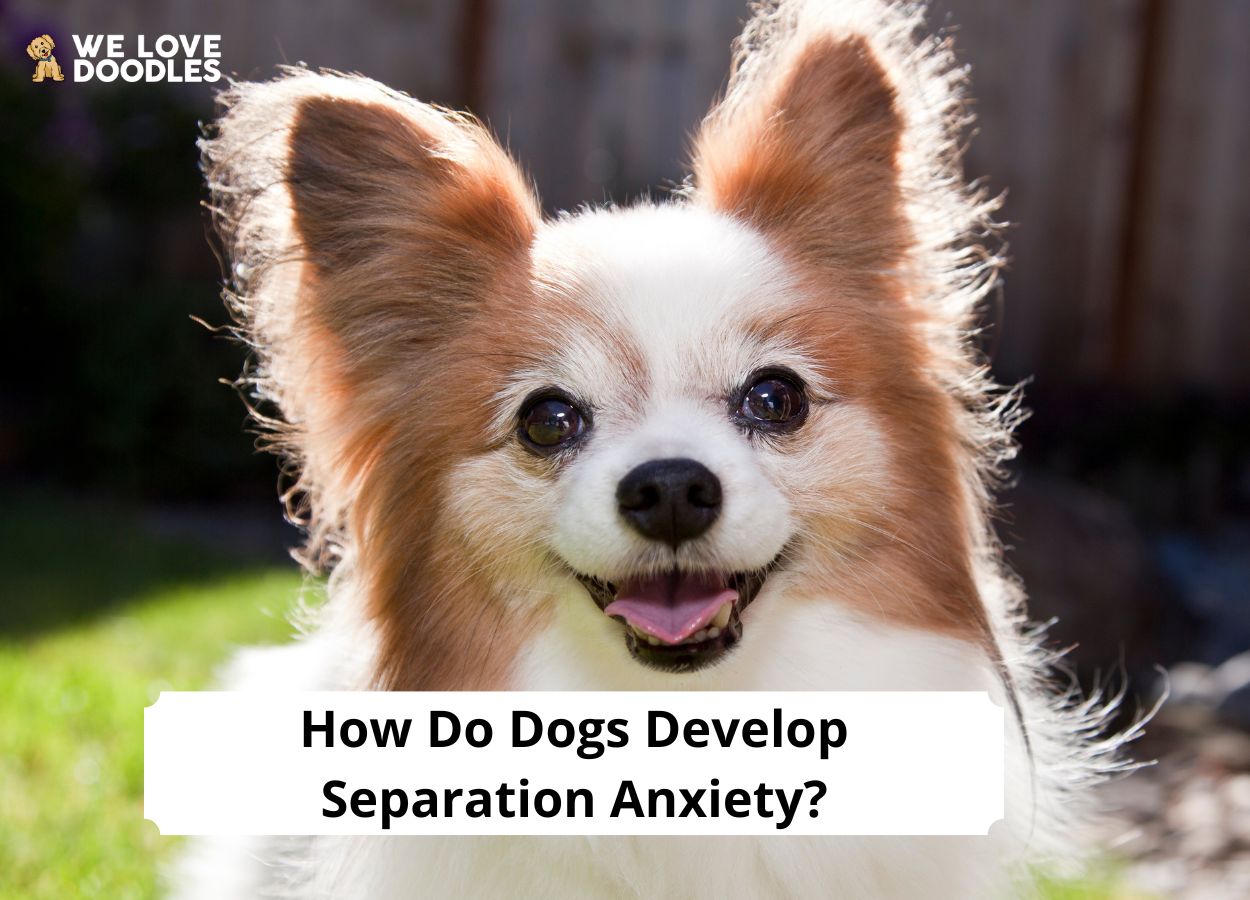 How do dogs develop separation anxiety? If you've spotted signs of separation anxiety in your dog, you may wonder how dogs develop separation anxiety. This article discusses the causes and what you can do about them.
Dogs who experience severe stress from the moment you depart from them, leaving them alone until you return, whether puppies or adults, are said to have separation anxiety.
Experiencing separation anxiety can be stressful for both you and your dog. But the important thing to remember is that it is not your fault. Separation anxiety can develop in any dog from any breed.
The exact causes are unknown, but some explanations are that the dog may never have been left alone previously, or there may have been a traumatic incident in the absence of its family.
There is also a genetic predisposition among dogs that develop separation anxiety. Sudden life changes can also be a triggering factor. In this article, we discuss how dogs develop separation anxiety.
Before you scroll further down this guide, "How Do Dogs Develop Separation Anxiety," you can check out these other dog-related articles from our team at We Love Doodles: Goldendoodle Separation Anxiety – Tips and Advices and Best Dog Beds For Separation Anxiety.
How Do Dogs Develop Separation Anxiety?
The short response to that query is that we do not know yet, although there might be an explanation for this condition. The fact that it isn't your mistake should be your first focus while asking, "why?" It isn't because you spoil your dog excessively. It isn't because you aren't a capable leader for your dog.
It isn't because the dog was mistreated or that she was bred in a terrible environment or arrived from a rescue shelter. Just about any dog can suffer from separation anxiety because the condition is particularly common among this specie. It can occur in puppies from completely proper mating and is not breed-specific.
Although many circumstances might set off a case of separation anxiety, it's quite likely that the dog is genetically predisposed to the condition. Therefore, unless you relocate to a new place, you might never notice separation anxiety symptoms in your dog, but suddenly, the dog develops anxiety when left alone.
This is a regular occurrence, but, likely, it doesn't happen solely due to the relocation; rather, the dog may already have had a predisposition for anxiety when left alone, and the departure from a comfortable environment was the trigger that drew it out. Any significant shift in a dog's life can act as a trigger.
A dog may endure trauma from a divorce, a terrifying storm, a significant change in routine, or the death of a beloved companion. Separation anxiety can result from various events that the dog may find frightening. How can we prevent separation anxiety if we don't truly understand its source or if it may be genetic?
The answer is that even if we socialize our puppies correctly, introduce cages and solitary time to them slowly, and leave them with fantastic food and toys, some will still experience separation anxiety and require extensive training to get over it.
More Dog-Related Guides: Best Dog Toys For Separation Anxiety and What Should I Do If My Dog is Panting, Shaking, and Clingy?
Separation Anxiety vs. Normal Behavior in Dogs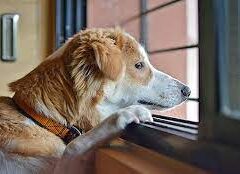 What's the difference between a dog's separation anxiety behavior and normal behavior? Here's a list we created to help you.
1. Barking and Crying
When their owners leave the house, dogs who suffer from separation anxiety frequently growl, whine, and scream. Simply put, this is how they communicate their sorrow. Additionally, it's normal for dogs to cry a bit the first time you leave them unattended. Dogs who don't have separation anxiety will calm down immediately, whereas anxious canines will remain anxious until you come home.
Related: How to Make a Calming Collar For Dogs and Why is My Dog So Obsessed with Me?
2. Destructive Behavior
Destructive behavior is a typical separation anxiety indicator. Many dogs with separation anxiety will damage their belongings, including toys, bedding, couches, and other everyday items. Some of these dogs may even injure themselves by repeatedly nibbling, clawing, or chewing their limbs or tails out of grief and irritation.
However, some mischief is typical dog activity, particularly if your dog is a growing pup. All newborn animals undergo teething, wherein the milk teeth come out, and their adult teeth erupt.
It can be very unpleasant, and puppies can only relieve it by chewing. And since they have still not figured out the restrictions, they will gnaw everything around them until it crumbles.
As long as your dog isn't hurting itself or just acting up while you go out, it's probably not anxiety-related when they're teething (below the age of 6 to 8 months). Use a furniture spritz or teething balm to deter your dog from chewing your furnishings.
The natural, safe puppy repellents included in furniture sprays, such as citrus and vinegar, are unappealing to dogs. Most pet stores also carry teething balms that may be rubbed on your puppy's gums to ease pain and the desire to chew on items.
It is strongly advised that owners teach their dogs what objects are appropriate for chewing. You might achieve this by redirecting "bad" chewing to toys and rewarding them if they accomplish it right.
Use aversive signals to halt undesired gnawing, such as crossed arms and moving away from your dog. They will interpret this as a sign that you are unhappy, and since puppies detest being neglected, they will change their behavior.
Related: Why Does My Dog Push Me Away and Why is My Dog Scared All of a Sudden?
3. Peeing Indoors
Even among house-trained dogs, going to the bathroom indoors is yet another indication of canine separation anxiety. They can't keep it until you return because they get so stressed that their body systems speed up. However, young puppies also experience this normally.
Not housebroken animals will relieve themselves indoors until they are taught otherwise. It can take 2-3 months and plenty of patience to toilet-train a dog. When your dog wants to relieve himself, lead it outdoors and give it appreciation when it does it correctly.
It will be much quicker if you give your dog food and take it outside simultaneously every day. If an accident does occur, don't reprimand the dog because it wasn't its fault.
Related: Why Does My Dog Suddenly Hate His Crate and Why is My Dog So Cuddly All of a Sudden?
4. Escaping
Attempting to exit the house after you depart is another behavior frequently observed in dogs with separation anxiety. They act this way because they want to see you, but it can be extremely risky because they might injure themselves trying to escape or, if they succeed, get lost, abducted, or hurt.
Puppies, though, are incredibly curious animals. They want to investigate everything, which is understandable. It is not unusual for them to attempt to dig beneath the flooring or start climbing window sills. As a result, you must keep your home secure and dog-proofed and keep an eye on your dog at all times.
Related: Why Does My Dog Sleep by the Door and What You Should Know About Leaving Your Dog 20-Hours a Day in a Crate.
5. Other Behaviors
Trembling, gastrointestinal troubles, drooling, and repetitive behaviors like pacing are other symptoms of separation anxiety. These actions are abnormal for dogs and nearly always indicate nervousness unless they appear unexpectedly.
In this instance, they might indicate that your dog ate things it shouldn't have. However, if these actions don't coincide with other signs of separation anxiety or occur when you're at home, they might be brought on by a different form of stress.
Traumas like dog attacks and terrifying storms, fears, diseases, significant life adjustments or schedule adjustments, and someone in the family getting sick, shifting away, or passing away are some factors that can cause stress and anxiety in dogs.
Related: Why Does My Dog Lay on Top of Me and How to Stop Your Cockapoo Barking.
How Long Can You Leave Your Dog Alone?
You should not leave your dog alone for longer than one hour each month of age to prevent accidents. Since their bladders function according to the same principles, this usually applies until they reach 6 months old.
After that, it is advised that you never leave a dog or puppy alone for longer than four hours at a time. Ask a trusted friend or family member to watch your dog if you must be away for any more than that.
You must be certain that a puppy is a correct choice if you frequently plan to be far from home. Check to see if you can incorporate your dog into your long-term plans; if not, you can hire a dog sitter or look into nearby doggy daycare facilities.
Related: Dog Breeds That Can Be Left Alone and Can My Dog Sleep with a Cone On?
Can Separation Anxiety be Prevented?
Even with your greatest attempts, separation anxiety in puppies and dogs is often unavoidable. And once separation anxiety has taken root, treating it can be challenging. To facilitate the procedure, think about working with a veterinary behaviorist or a Certified Applied Animal Behaviorist.
Despite the terrible issue, experts guarantee it will likely succeed with therapy. You might be able to lessen your dog's suffering from separation anxiety with time and an optimistic outlook.
Related: Can a Goldendoodle Be a Service Dog and Police Dog Lifespan – How Long Do They Live?
Conclusion For "How Do Dogs Develop Separation Anxiety"
Dogs can develop separation anxiety at any age and under any circumstances. It may be because of being left alone, going through a traumatic experience alone, or any sudden life changes. It is important to watch out for any signs of separation anxiety. Make sure to train your puppy enough to prevent the development of separation anxiety.
If you find this guide, "How Do Dogs Develop Separation Anxiety," you can check out these other dog-related articles from our team:
You can learn more about a dog dealing with separation anxiety by watching "Cesar Explains How to Fix Separation Anxiety with Your Dog" down below: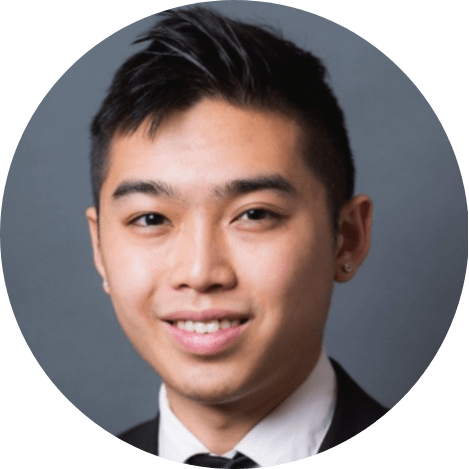 Andy is a full-time animal rescuer and owner of a toy doodle. When he's not saving dogs, Andy is one of our core writers and editors. He has been writing about dogs for over a decade. Andy joined our team because he believes that words are powerful tools that can change a dog's life for the better.
Why Trust We Love Doodles?
At We Love Doodles, we're a team of writers, veterinarians, and puppy trainers that love dogs. Our team of qualified experts researches and provides reliable information on a wide range of dog topics. Our reviews are based on customer feedback, hands-on testing, and in-depth analysis. We are fully transparent and honest to our community of dog owners and future owners.