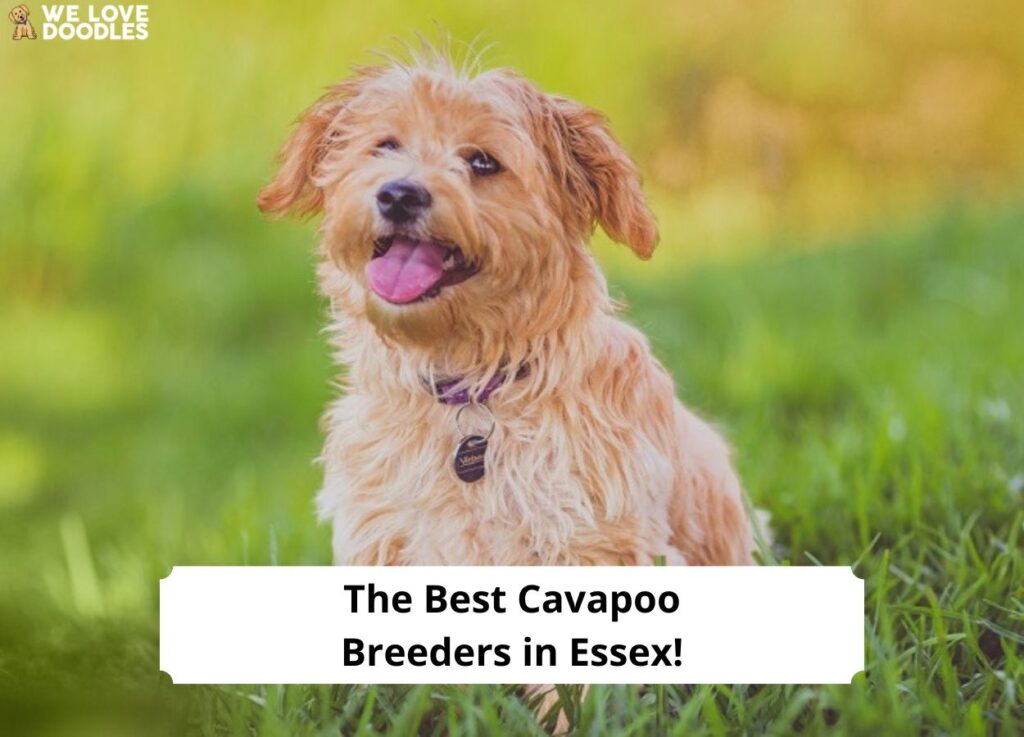 Are you looking for reputable Cavapoo breeders in Essex? If you are, it's essential to conduct thorough research and consider various factors before deciding.
It's necessary to be patient and not rush into a decision when looking for a dog. Choosing an unethical breeder with a shorter wait time or cheaper dogs can lead to emotional and financial difficulties later on. Instead, you should choose a genuine and reputable breeder. This will ensure you take home a healthy and happy puppy, even if it takes longer or costs more.
Fortunately for you, our team of experts has done the research for you! Keep reading to find our list of the best breeders raising Cavapoo puppies for sale in Essex.
Before scrolling down this list of Cavapoo breeders in Essex, check out these other guides from our team at We Love Doodles: Best Dog Rescues in Essex and Best Cocker Spaniel Breeders in the UK.
The Best Cavapoo Breeders in Essex
Before rushing into a decision and making a mistake, assess the breeders near you for their experience, reputation, accreditations, awards, and the lineage of their pet parents to narrow down your options.
Whether you're getting a Cavapoo as a family pet or for emotional support, you must ensure that it has received the proper breeding and raising.
1. Chamuel Puppies
Chamuel Puppies is one of the top-ranking Cavapoo breeders in Essex. They take pride in raising affectionate, gorgeous, and healthy home-bred Cavapoo puppies. They hold registration with the Kennel Club and raise their puppies according to the KC Assured Breeder criteria.
At Chamuel Puppies, the breeders raise F1, F1b, and F2 Cavapoos in a loving home environment where they socialize with children of various ages and other puppies. To ensure the health and well-being of their puppies, this breeder focuses on providing a healthy raw diet and encourages regular exercise.
Puppies at Chamuel also receive regular veterinary checkups, including up-to-date vaccinations and deworming treatments. The puppies also get microchips and genetic testing at birth to ensure they are free of hereditary diseases.
Chamuel Puppies provide extensive information packs to pet parents at the time of adoption. This pack includes KC registration certificates, DNA tests, and vet reports of the puppy and its birth parents. It also contains sample food, a blanket with the mother's scent, training treats, and toys.
Furthermore, with each puppy you purchase through Chamuel Puppies, you get four weeks' worth of free pet insurance.
Chamuel Puppies Details:
2. Paddock Farm Dogs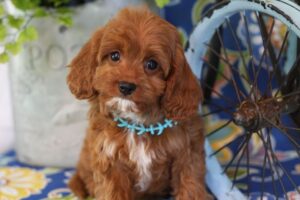 Paddock Farm Dogs is registered with the British Kennel Club and holds a license with the Braintree District Council. All its parent dogs receive DNA testing to clear any genetic diseases that may pass on to offspring.
Paddock Farm Dogs microchips all its puppies to ensure their safety. Furthermore, the breeder conducts frequent vet examinations to assess and maintain puppies' health, including vaccinations, deworming, and flea and tick treatments.
The total cost of a Cavapoo puppy from Paddock Farms Dogs is £1900. Interested pet owners have the choice to place a small deposit in advance to secure a spot on the waitlist.
In addition to Cavapoos, this breeder also specializes in Cocker Spaniels and Cockapoos. To find out what upcoming litters it has available for sale, fill out its online contact form or reach out to them using the details below.
Paddock Farm Dogs Details:
3. Kent Cavapoo & Cavapoochons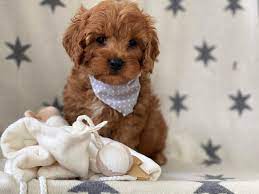 Kent Cavapoo & Cavapoochons is a part-time hobby breeder that offers Cavapoo puppies for sale in Essex. The breeders raise their puppies in a home where they have 24/7 supervision and encourage them to develop friendly temperaments. You can look at some of their past Cavapoo puppies by visiting their website.
Kent Cavapoo & Cavapoochons performs health tests on all its dogs for genetic diseases common to the Cavapoo breed. Moreover, the dogs follow a strict deworming, flea removal, and vaccination program to maintain optimum health. They also receive regular inspections by a licensed veterinarian.
To apply for adoption through this pet breeder, you first need to email them describing your lifestyle and what you're looking for. The breeder will reach out to you to verify your information, after which you can place a deposit to reserve a puppy.
Typically, the reservation fee is 10% of the total purchase fee. When the puppies are old enough, you will get the chance to visit the kennel in person. Kent Cavapoo & Cavapoochons guides you through the entire process of selection to make sure you find the best match for your family.
At the time of adoption, you'll receive an information booklet that contains the puppy's birth certificate, vaccination card, microchip certificate, puppy socialization certificate, and a signed veterinary health report. You'll also get four weeks of free pet health insurance.
You'll also receive a take-home puppy bag personalized to your dog's needs. It includes a blanket and towel with the mother's scent, training treats, a teething toy, a soft toy, a collar, shampoo, and several other grooming items.
Kent Cavapoo & Cavapoochons Details:
4. Blue Diamond Family Pups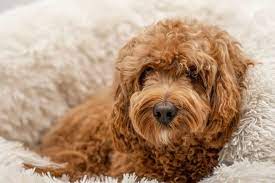 Last on our list of reputable Cavapoo breeders in Essex is Blue Diamond Family Pups. In addition to raising exceptionally high-quality Cavapoos, it also specializes in breeding Bernedoodle and Goldendoodle puppies.
Blue Diamond's Cavapoo puppies are F1 and F1b variations, ranging in size from 9-12 inches tall and 12-20 pounds in weight. This breeder mainly focuses on breeding white, red, and apricot-colored puppies.
All Blue Diamond dogs are health tested and cleared of all genetic diseases before being made available for sale. Puppies are also thoroughly examined by a vet and vaccinated to ensure excellent health.
Some of the puppies currently available at Blue Diamond Family Pups are listed on their website. The usual charge for a Cavapoo puppy from Blue Diamond is £2995.
Blue Diamond Family Pups Details:
How to Choose Cavapoo Breeders in Essex
You must consider several different factors before making such a major life decision. Your puppy's health and your relationship with it depend greatly on the breeder who brought it up.
A reliable breeder will provide extensive information about the physical and emotional needs of the puppy you're adopting. Such breeders usually get DNA tests of the parent dogs before letting them breed to prevent genetic diseases from passing on to offspring.
A great way to tell if a breeder cares enough about the health of its litter is to request that it show you the puppy's health record. Such puppies usually have written certificates signed by a licensed veterinarian that prove their good health. If a breeder refuses to show you the health records of the puppies or produces unverifiable documents, they are likely involved in fraudulent breeding practices.
Also, before finalizing the purchase, you should always visit the kennel or breeding facility in person. This is important to help you judge what kind of care the developing puppies receive. A clean environment with ample space to play and explore indicates that the puppies are most likely healthy.
Frequently Asked Questions
How much should I expect to pay for a Cavapoo?
You can expect to pay anywhere between £1,000 and £4,000 for a Cavapoo puppy. The cost of a Cavapoo puppy depends on the age and health of the dog. Its lineage is also a significant factor. Dogs with better lineage tend to be more expensive.
How do you know if a Cavapoo breeder is reputable?
One way to check whether a breeder is reputable is to see if it's registered or licensed by any organizations such as the Kennel Club. You can also check for the breeder's professional license, ask for health records for your dog, and visit their facilities.
What color Cavapoo is more expensive?
While it's not an official Cavapoo color, the Blue Merle Cavapoo is the most expensive because of the rarity of this coat pattern. The Blue Merle's coat has patches of dark color over a lighter-colored coat.
Conclusion For "The Best Cavapoo Breeders in Essex"
Bringing a new Cavapoo puppy into your life is a major decision that requires careful research and consideration. It is essential to understand the breed's specific needs and care requirements and find a reputable and reliable breeder to purchase the puppy from.
This process can be overwhelming and time-consuming, which is why it is helpful to have assistance. With the information provided in this article, we hope to make your research easier and help you make an informed decision about adding a new Cavapoo puppy to your family.
For more guides similar to this list of Cavapoo breeders in Essex, you can check out:
Before you bring home a Cavapoo from a breeder in Essex, you can learn more about the breed by watching "Things You Should Know Before Getting a Cavapoo Puppy" down below:
Garrett loves animals and is a huge advocate for all Doodle dog breeds. He owns his own Goldendoodle named Kona. In addition, he volunteers at the Humane Society of Silicon Valley, where he fosters dogs and helps animals. Garrett enjoys writing about Doodles and believes that dogs can teach humans more about how to live than humans can teach a dog.
Why Trust We Love Doodles?
At We Love Doodles, we're a team of writers, veterinarians, and puppy trainers that love dogs. Our team of qualified experts researches and provides reliable information on a wide range of dog topics. Our reviews are based on customer feedback, hands-on testing, and in-depth analysis. We are fully transparent and honest to our community of dog owners and future owners.