Are you searching for breeders with Cane Corso puppies for sale in Louisiana? Here's what you need to know. Massive, muscular, and imposing, the Cane Corso is an intimidating-looking dog descended from the regal Mastiff. This old Italian breed is descended from Roman war dogs and was originally bred for hunting and guarding.
They are large dogs, standing from 23.5 to 27.5 inches at the shoulders and weighing from 90 to 120 lbs. They have a short, thick coat that can be either black, brindle, or fawn-colored, and they have a muscular, athletic build. Cane Corsos are known for being loyal, protective, and intelligent, at times aloof towards strangers but utterly devoted to his family.
Like all working dogs, Cane Corsos need a job, and an under-stimulated giant can land itself in all kinds of trouble, like digging its way to the center of the earth or chewing a hole in your wall or fence. Cane Corsos are large, imposing dogs that can have dominance issues if led by a weak pack leader. They are certainly not the ideal breed for inexperienced and fearful households as they will test you every step of the way.
Before scrolling down this list of breeders with Cane Corso puppies for sale in Louisiana, you can check out these other recommendations from our team at We Love Doodles: Best Dog Breeders in Louisiana and Best Golden Retriever Breeders in Louisiana.
Cane Corso Breeders in Louisiana
If you do decide that a Cane Corso is for you, a properly-bred puppy will minimize the risks of behavioral or health issues down the road. If you are looking for a Cane Corso in Louisiana, here are our favorite breeders, lovingly curated after extensive research.
Cane Corso Product Recommendations: Best Long Range Wireless Dog Fences and Best Dog Bowls Made in the United States.
1. PuppySpot's Cane Corsos For Louisiana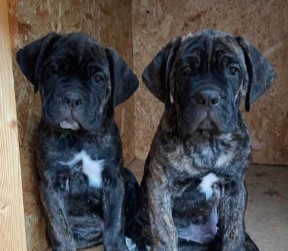 Let's start our list of breeders with Cane Corso puppies for sale in Louisiana is PuppySpot's trusted platform. This organization isn't a breeder itself; instead, it pairs with reputable breeders all across the United States to bring you the best puppies available.
To find the puppy of your dreams, enter the breed, color, and gender of the puppy you're looking for and an acceptable radius from your home. Entering these criteria will bring you to a list of puppies to choose from that match your search.
PuppySpot only lists puppies who are already born, so when you select your puppy, you'll know you only have to wait to take them home until they are 10 to 12 weeks old. Only waiting a few weeks to bring home a puppy is an excellent option for people who want a pet right away rather than spending months or even years on a waitlist for a puppy from a breeder.
PuppySpot requires every breeder to provide a Vet Health Check certificate for each puppy they sell. During this health check, a licensed, third-party veterinarian will evaluate the puppy to make sure it's in good health and has no underlying hereditary conditions.
We still recommend taking your puppy to the vet as soon as possible after bringing them home to make sure they're healthy. PuppySpot is committed to the health of its animals, so they also offer a 10-year health guarantee to protect you from unforeseen expenses due to unidentified hereditary conditions for the life of your pet.
All prospective pet parents know that one hurdle to owning the breed of your dreams can be the travel involved to bring your puppy home. PuppySpot alleviates this burden by offering delivery services to most airports across the United States (including Louisiana). They even offer door-to-door service in many areas, which means a puppy chaperone will accompany your new pet from their breeder's home straight to your door.
PuppySpot Details
2. Regatta Cane Corso
Steve and Kristi Odstrcil of Regatta Cane Corso is one of the most well-known breeders in Louisiana. Their Cane Corsos are all purebred and from what is considered a champion bloodline, making their canines truly extraordinary. Regatta Cane Corso not only sells puppies but also offers stud services, which means that you can use their best pedigree sperm to mate or impregnate your female dog for a top-quality litter.
Registered with the American Kennel Club (AKC), Regatta is an expert in their beloved litters' breeding, training, and health. Upon completion of the sale, all their puppies come with a health certificate that ensures the proper veterinary examination, testing, and vaccinations have been done for your new family member.
Regatta Cane Corso Details
3. Walton's Cane Corso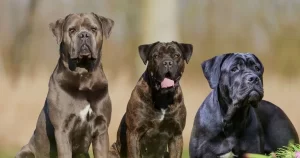 Cheryl Walton has served as the founder and owner of Walton's Cane Corso for over 12 years. She, and the rest of Walton's, work hard to breed the best Cane Corsos with excellent bloodlines. All their dogs are health tested and hand-raised, resulting in socialized puppies ready for their new families.
Their puppies come to AKC-microchipped, and they have a stringent application process to screen prospective owners for suitability. If you pass the screening process, you can place a $300 deposit that is offset against the cost of your new puppy.
Prices of their puppies range between $2,600 and $3,500, and they only release their litters from 10 weeks old, giving their puppies ample time to spend with their mother and littermates. If you are deemed a suitable owner for their puppy, Walton's offers different options to get your new family member to you, including pick-ups and flights. All their puppies come with health guarantees, registration, up-to-date vaccinations, and other health services.
Walton's Cane Corso Details
Address: Baton, Rouge, LA
Website: Walton's Cane Corso
Email: Contact form available on the website.
4. Triple Crown Cane Corso
Natika Anderson of Triple Crown Cane Corso considers herself a canine social worker. At T.C.C.C, they seek to place their puppies in the best homes with families that will suit Cane Corso's lifestyle. They do not place puppies without a home visit, and if deemed suitable, you can make reservations for a dog of your choice. According to AKC standards, each puppy is sold with a genetic health and temperament guarantee.
Their champion bloodline puppies are sold with a spay or neuter clause and a limited AKC registration, which means if you intend to participate in conformation shows, your puppy is co-owned by TCCC. Their strict sales contract further stipulates that your puppy has to be well-socialized and kept up-to-date with vaccinations and preventative healthcare such as heartworm medications.
They also have a return-to-breeder clause that stipulates that by any chance you have to give up your dog, they have first dibs on whether to take their puppy back and continue to look after it. This ensures that their puppies never end up in shelters, and this clause is the hallmark of an ethical, responsible breeder.
Triple Crown Cane Corso Details
5. Outlaw Kennel Cane Corso
A gulf war veteran and a husband to Laura, Mike founded Outlaw Cane Corso, or OCC for short, after falling in love with the purebred Cane Corso. The world's leading authority has verified their breeding facility on the Cane Corso, Dr. Paolo Berber, a biologist directly involved in the recovery of traditional Cane Corsos, which were fast becoming extinct.
OCC uses genetic manipulation to breed true bloodline dogs, meaning that their dogs are not mixed or watered-down versions of the original Corso. This is something that they pride themselves on, and their website and Facebook page offer a wealth of knowledge to make sure that Cane Corso lovers worldwide properly appreciate this dog. They do not breed dogs for confirmation shows because they don't believe this is what the Cane Corso was built for.
They produce the best Cane Corsos that ooze regalia, strength, and beauty using a selective breeding method, especially line breeding. Outlaw Kennel seeks to breed courageous dogs with a strong sense of responsibility, loyalty, alertness, and superior intelligence and drive. Their dogs are mainly sold to military and law enforcement, and all their puppies come with a health guarantee.
Outlaw Kennel Cane Corso Details
6. Brock's Cane Corso
The founder, Tracy Brock, is a small breeder dedicated to producing healthy, intelligent, and athletic Cane Corsos. Registered with the AKC, they offer lifetime breeder support so you can get assistance throughout your dog's lifespan.
Their dogs are bred and raised for their working drive, and they offer basic obedience training for this imposing breed. Tracy screens all prospective owners for their dedication, confidence, experience, and training consistency, ensuring that all her puppies go to suitable owners that can handle an often-challenging breed.
Brock's Cane Corso Details
7. DTR Louisiana Cane Corso Mastiffs
Korey and Allie are the owners of Louisiana DTR Cane Corso Mastiffs. This family has been breeding Cane Corsos for over six years, and their dogs are well-known for being beautiful, protective, and even-tempered. This AKC and ICCF (International Cane Corso Federation) breeder has high standards, and their litters are usually in high demand with a long waitlist.
A $500 deposit will secure a booking, and the average selling price of their puppies is about $1,800, inclusive of a potential shipping fee. Their Cane Corsos are bred primarily for temperament, health, and stature, and some of their top-quality puppies are sold with breeding rights. All their puppies are well-socialized with children and other pets, making them ideal family dogs and good canine citizens.
DTR Louisiana Cane Corso Mastiffs Details
Choosing a Cane Corso Breeder in Louisiana
Selecting a breeder is no mean feat, especially when dealing with a massive, imposing dog like the Cane Corso. Like any breed, Cane Corsos are genetically predisposed to certain health conditions, including:
Hip and elbow dysplasia: Hip dysplasia is when the hip joint does not fit properly into the socket. This can be a painful condition for dogs, eventually leading to arthritis and lameness. Elbow dysplasia is similar, but it affects the elbow joint instead of the hip.
Bloat:  Also known as gastric torsion, bloat is a condition where the stomach fills with gas and twists, cutting off the blood supply. Bloat can be fatal if not treated quickly.
Entropion or ectropion: An eyelid defect can cause the dog discomfort and even blindness.
In addition, Cane Corsos are massive, powerful dogs. Pick your breeder with care to ensure that your new Cane Corso is bred with a strong focus on a stable temperament and is well-socialized the first few weeks of its life.
Conclusion For "Cane Corso Puppies For Sale in Louisiana"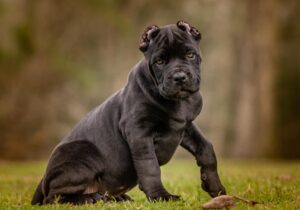 Cane Corsos are certainly not the dog for everyone, especially not for first-time or hesitant dog owners. Firm, consistent training is a must for this challenging breed. If you decide that the breed is for you, we hope this list points you in the right direction to get your gentle giant.
For more guides similar to this list of Cane Corso breeders in Louisiana, you can check out:
Before you bring home a Cane Corso puppy from a breeder in Louisiana, you can learn more about this dog breed by watching "Beginner's Guide to the Cane Corso" down below: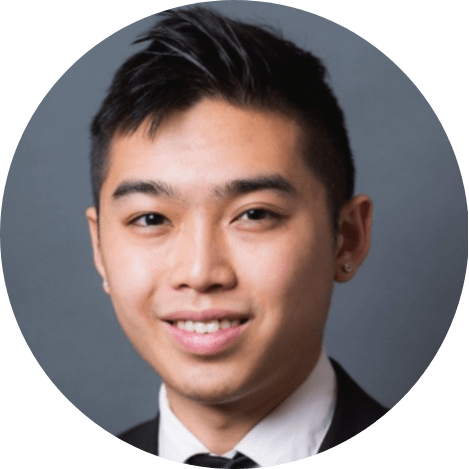 Andy is a full-time animal rescuer and owner of a toy doodle. When he's not saving dogs, Andy is one of our core writers and editors. He has been writing about dogs for over a decade. Andy joined our team because he believes that words are powerful tools that can change a dog's life for the better.
Why Trust We Love Doodles?
At We Love Doodles, we're a team of writers, veterinarians, and puppy trainers that love dogs. Our team of qualified experts researches and provides reliable information on a wide range of dog topics. Our reviews are based on customer feedback, hands-on testing, and in-depth analysis. We are fully transparent and honest to our community of dog owners and future owners.