If you're searching for the best Bernese Mountain Dog breeders in Arizona, you've come to the right place. A Bernese Mountain Dog belongs to the family of Swiss mountain dogs or Sennehunde. There is no documentation confirming the breed's origin, but it may have descended from Roman mastiffs crossed with Swiss flock-guarding dogs after the Roman invasion of Switzerland.
Before scrolling down this list of Bernese Mountain Dog breeders in Arizona, you can check out these other recommendations from our team at We Love Doodles: Sheltie Puppies For Sale in Arizona and Belgian Malinois Puppies For Sale in Arizona.
Bernese Mountain Dog Puppies For Sale in Arizona
Bernese Mountain Dog breeders are few and far between in Arizona. Some backyard breeders also sell cheaper Bernese Mountain dog puppies without genetic testing. This could lead to an unhealthy puppy with genetic diseases.
Based on our independent research, we found some reputable Bernese Mountain Dog breeders in Arizona and the surrounding area. Always ask lots of questions of any potential breeder and request a personal visit.
Bernese Mountain Dog Product Recommendations: Best Grooming Brushes For Dogs and Best Paw Cream For Dogs.
1. PuppySpot's Bernese Mountain Dogs For Arizona
If you're looking for a Bernese Mountain Dog puppy in Arizona, you should check out PuppySpot. They have sold over 200,000 dogs and come backed by 10,000 reviews from verified buyers. Their website has tailored search categories to help you find your perfect Bernese Mountain Dog match and is extremely easy to use. They even have a quiz that lets you know the best dog breed for your home.
Their strict screening process guarantees no puppy mills, backyard breeders, or scammers. It includes over 100 criteria points which very few breeders fulfill. They even partner with organizations such as the American Kennel Club and the American Humane Society for the best level of care. Each Bernese Mountain Dog puppy comes with a 10-year health warranty and a full-body health check before they come home to you.
PuppySpot delivers all over the United States via their private airline for your convenience. They score an A+ with Better Business Bureau, and their website features loads of helpful information and advice for new owners and tons of adorable puppy pictures. They only list puppies that have already been born and don't do waitlists. 
PuppySpot Details
2. Sapphires Bernese Mountain Dogs
Sapphires Bernese Mountain Dogs is a breeder of Bernese Mountain Dogs in the greater Phoenix area. In addition to belonging to the Bernese Mountain Dog Club of America, Sapphires Bernese Mountain Dogs is a member of the Superstition Kennel Club. They show their Berneses.
They breed their puppies for health, longevity, temperament, and structure. Their Bernese Mountain Dogs are evaluated for hips, elbows, eyes, vWD, heart, and diabetes. Their dogs and puppies are cared for in a loving and active environment at home. They regularly socialize and expose their puppies to fun new things in their environment.
They also provide information and support to their puppy owners. They have produced some of the best winning dogs in their breeding program. Breeding for a stud dog that complements their girls requires them to travel across the country. By breeding, they aim to improve the quality of their dogs.
Even though all of their puppies make lovely pets, only a few are good enough to continue their lines. As a result, they have some beautiful puppies available for adoption. Breeding some of the most beautiful dogs in the country has been a great blessing for them.
Sapphires Bernese Mountain Dogs Details
3. Deer Park Dogs
Deer Park Dogs is located in the cool pines of Northern Arizona. Since 1975, they have been involved in purebred dogs and believe all dogs are essential family members. They are members of the Bernese Mountain Dog Club of America, the Old English Sheepdog Club of America, and the Berger Picard Club.
They are also life members of the Flagstaff Kennel Club. Being a dog groomer for over 40 years and an AKC conformation judge since 1997, they love dogs. Their first Bernese Mountain Dog was in 1978, and they consider them one of the most beloved family pets. They were fortunate enough to own and breed the number one male in the country during 1988-89, and in 1988 he won the National Specialty under owner-breeder handling.
Over 100 champions have been produced. Please don't hesitate to contact them if you want more information about their longevity, temperament, or any other breed information. All required health tests have been completed. A dog's health and temperament are its top priorities. In the slideshow on their website, you will notice that each dog has a Bernergard Number and that you can find all their health information there.
Deer Park Dogs Details
4. Timbercrest Puppies
Timbercrest Puppies is a small hobby breeder whose mission is to raise healthy and happy puppies with beautiful personalities. Their dogs are their family, and they strive to raise puppies who will be beautiful additions to yours.
Some ways they do this are:
Testing their parents' health completely
Vet checks and vaccinations
All puppies are guaranteed to be healthy
Puppy Education
ENS exercises daily
Socialization
Through play and exercise
Plus lots of love.
Their place is always bustling with activity and life. Besides their wildlife neighbors, they have chickens, goats, and dogs. An exciting, stimulating, and safe environment is the perfect place to raise puppies. The business does not rely on selling large numbers of puppies. Instead, it depends on relationships.
They want their customers to be lifelong partners. Therefore, it is crucial that every puppy they sell flourishes in a family and lives a long, happy life. Timbercrest is located in Utah but provides several methods of traveling your new Bernese Mountain dog.
Timbercrest Puppies Details
5. MahaRaja Bernese Mountain Dogs
Maharaja Bernese Mountain Dogs breed Bernese Mountain Dogs that conform to the AKC standard. Several of their dogs have been recognized at the national level. As well as maintaining membership in several dog clubs, Carol Lynn has served as President of the Piedmont BMD Club, President (past) for ten years of the Grand Canyon BMD Club, and Recording Secretary (past) for the Bernese Mountain Dog Club of America.
They show their dogs in AKC conformation, rally, obedience, and draft. Carol Lynn has been training dogs for over 30 years and owns Blue Ribbon K9 Academy. In addition, they are tested for Heart, Eye, Hip, Elbow, VonWillebrands, and Degenerative Myelopathy A and B. You can find information about their dogs' health in the Berner-Garde open database ID #14050.
To ensure the longevity of the BMD, they donate saliva, blood, and tissue samples to research through the Bernergarde Foundation. Breeding with hopes of producing a champion means that beautiful breed examples may be available for family pets with every litter. Typically, they breed one or two litters per year. All dogs are family members, so older dogs are not available. MahaRaja is located in Charlotte, NC, but offers various means of shipping your new Bernese Mountain dog to you.
MahaRaja Bernese Mountain Dogs Details
Bernese Mountain Dog Puppies in Arizona For Sale
Berners are affectionate, intelligent, and alert dogs. They are also calm, gentle, and tolerant. When included in family activities, they thrive. The large size of these dogs is one of their most notable characteristics. Early training is essential to teach them how to behave in the house and with others.
As they mature slowly, they reach adult size long before becoming mentally mature. Berners are generally not aggressive, but they do protect their families. However, Berner puppies can be aloof and shy around strangers, so exposing them to various people, animals, and situations is essential.
Several factors affect temperament, including heredity, training, and socialization. A puppy with an excellent temperament is curious and playful, willing to approach people and be held. Be sure to meet and spend time with a dog you intend to adopt to ensure that its temperament is one you are comfortable with.
It is also helpful to meet siblings or other parents' relatives, though this isn't always possible if you adopt from a shelter or rescue. Every dog needs early socialization-exposed to different people, sights, sounds, and experiences when they're young. Socialization ensures that your Berner puppy will grow into a well-rounded dog.
Enrolling them in a puppy kindergarten class is a significant first step. Introducing your puppy to busy parks stores that allow dogs and taking them on leisurely walks to meet neighbors will also help improve their social skills. Condo or apartment life is not for Berners.
The ideal choice is a home with a large, securely fenced backyard. Since Berners are working dogs, they have a lot of energy. In addition to yard play, this sturdy dog needs at least 30 minutes of vigorous exercise daily; three times that amount keeps him fit. Berners are naturals for cold climates because of their thick, handsome coats.
And they love to play in the snow. In contrast, it is vulnerable to heatstroke because of its black coat and size. If it's boiling, don't allow them to exercise vigorously; limit exercise to early mornings or evenings when it's cooler. During the day, either indoors with fans or air conditioning or outside in the shade, keep them cool. Raising a Berner puppy requires special care.
Between four and seven months, Berners grow rapidly, putting them at risk for bone disorders and injury. They thrive on a diet high in quality and low in calories. In addition, do not let the puppy play on hard surfaces (such as pavement), jump excessively, or pull heavy loads until they are at least two years old and their joints are fully developed. Playing on grass is OK, as are puppy agility classes, with one-inch jumps.
How to Choose a Bernese Mountain Dog Breeder in Arizona
Are you looking for a new Bernese Mountain Dog to welcome into your family? Congrats. A new family member is a life-changing event, and every bit counts. Choosing a reputable breeder is essential if you buy from a breeder. Take your time in selecting the right breeder. Is there a way to know if a breeder is reputable?
Here is a quick guide on how to choose a good breeder. Bernese Mountain Dogs should be energetic, happy dogs. It should be clean and plump like a sausage, not skinny and weak. A veterinarian should examine them before purchase. They will receive their microchip and first vaccination during the vet check.
Fleas and intestinal worms will also be treated. When you visit a breeder's residence, you should see happy, healthy, and clean Bernese Mountain Dog puppies. The breeder should welcome you to meet the furbaby's parents. It'sIt's not unusual for a father to live far away, even out of the country.
In this case, ask for the sire's contact information so you can learn more about him. Bernese Mountain puppies inherit their personalities from their parents. What you see of the parents will be like the puppies. Choose carefully. Thousands of unwanted Bernese Mountain Dogs are living in shelters and looking for new homes, so we strongly suggest you adopt a puppy or adult dog.
You can find the details of your local shelters and rescue centers online. When it comes to purebred puppies, the very first thing you should do is find a reputable breeder. Many people view breeding purely as a source of income and have no concern for the welfare of their puppies.
You can, however, distinguish between them and knowledgeable and professional Bernese Mountain Dogs breeders by asking the right questions and observing. This guide will help you find a reputable breeder for your pet. A quick online search can be enticing.
However, unless they have been personally recommended or are affiliated with recognized kennel clubs, you might waste your time looking at unscrupulous breeders. Instead, consider visiting a Bernese Mountain Dog show, asking your veterinarian, or looking online at The American Kennel Club, which offers breeder referrals. A reliable personal recommendation is also essential, so if you know someone with a great puppy, ask who bred it.
Conclusion For The "Best Bernese Mountain Dog Breeders in Arizona"
This list should help you find a Bernese Mountain Dog breeder in Arizona. Do your homework and due diligence before committing to one breeder. Once your Bernese Mountain Dog companion arrives at your home, you're in for an unforgettable experience. Our team at WeLoveDoodles wishes you all the best.
For more guides similar to this list of Bernese Mountain Dog breeders in Arizona, you can check out:
Before bringing home a Bernese Mountain Dog puppy from a breeder in Arizona, you can learn more about this dog breed by watching the "Bernese Mountain Dog – Characteristics and Care" down below: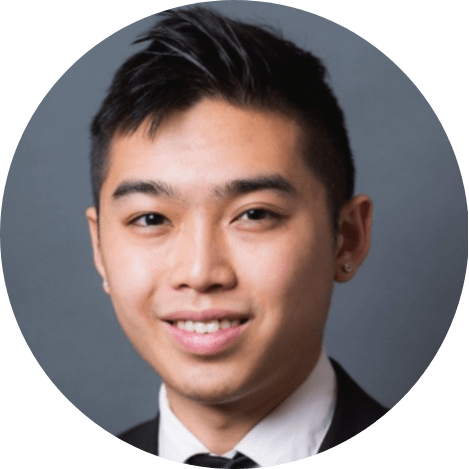 Andy is a full-time animal rescuer and owner of a toy doodle. When he's not saving dogs, Andy is one of our core writers and editors. He has been writing about dogs for over a decade. Andy joined our team because he believes that words are powerful tools that can change a dog's life for the better.
Why Trust We Love Doodles?
At We Love Doodles, we're a team of writers, veterinarians, and puppy trainers that love dogs. Our team of qualified experts researches and provides reliable information on a wide range of dog topics. Our reviews are based on customer feedback, hands-on testing, and in-depth analysis. We are fully transparent and honest to our community of dog owners and future owners.