Finding breeders with Belgian Malinois in Georgia can sometimes feel puzzling. If you're new to dogs and are driving yourself crazy in trying to locate an experienced and reputable Belgian Malinois breeder, you'll want to keep reading.
Before you scroll down this list of breeders with Belgian Malinois puppies in Georgia for sale, check out these other recommendations from our team at We Love Doodles: Morkie Puppies in Georgia For Sale and Doberman Puppies in Georgia For Sale.
Belgian Malinois Breeders in Georgia
Here is a list of the most reputable breeders with Belgian Malinois in Georgia for sale.
Check out for more: Best Belgian Malinois Breeders in Florida and Best Belgian Malinois Breeders in Pennsylvania.
1. PuppySpot's Belgian Malinois For Georgia
First on the list of the best Belgian Malinois breeders in Georgia is PuppySpot's trusted platform. For such an incredibly reputable dog marketplace, PuppySpot is an easy-to-use platform where you can browse for available Belgian Malinois puppies right from the comfort of your home in Georgia.
It would be best if you remembered that all breeders with Belgian Malinois puppies must undergo a strict screening process, so you can rest assured knowing that your companion will be safely shipped to your home in Georgia. Before continuing on your journey for a Belgian Malinois puppy for sale in Georgia, you can check out the link to the marketplace below.
PuppySpot Details
2. Southernwind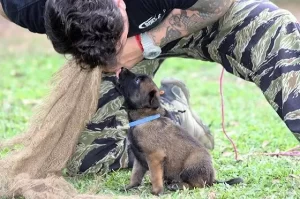 Southernwind is a breeder you'll hear of worldwide due to its professional breeding program. They stand behind all quality control standards when breeding Belgian Malinois puppies. That's exactly how they can consistently produce aesthetically appealing dogs with great temperaments time and time again.
Southernwind is an established and reputable breeder with over 4 decades of experience. They run a very tight ship and have a very keen focus on their breeding program. Their Belgian Malinois breeding program was initially started in Columbus, Georgia. When the 1970s rolled around, few people were familiar with the specifics of the Belgian Malinois breed.
That's when Southernwind decided to step in and import the very first Belgian Malinois. They got their Belgian Malinois from Crocs Blanc Kennels, and after that, they got their Belgian Malinois straight from Belgium. Southernwind takes great pride in getting the Belgian Malinois breed more recognized all over the country, and if you're looking for a reputable breeder, you can trust their judgment.
Southernwind Details
3. Mohawks Malinois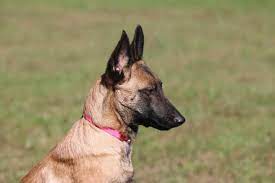 Mohawks Malinois is outside the Georgia area but is a breeder too reputable to leave off the list. They have been breeding the Belgian Malinois for many years, and they have great pride in how they do so. They are always taking new orders for their puppies, and if you're curious about purchasing one, it's best to reach out to them through their website.
In addition to being a highly reputable breeder, they also provide training for you and your new Belgian Malinois. Mohawks Malinois carefully and meticulously looked through the best breeding lines throughout the U.S. and Europe.
The puppies are socialized in the home, and they all have a great temperament with families. Their dogs are an ideal mixture of sport and working dogs. Many Belgian Malinois dogs from Mohawks Malinois become K9 dogs on the police force, utilized for search and rescue operations, or win awards in dog competitions.
Mohawks Malinois Details
4. Cascade Kennels
Cascade Kennels aims to breed the healthiest Belgian Malinois puppies consistently. Their puppies are socialized in a great environment and become confident dogs with stable temperaments. Throughout the breeding process, Cascade Kennels focuses on testing their puppies along the way.
They are testing for things like:
Working alongside their handler
Bite work
Speed
Detection
With Cascade Kennels, certain litters they produce are more suited towards working, while others will be more suited as being a family dog.
Cascade Kennels Details
5. Mena BlackPaw Belgian Malinois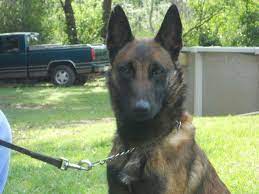 If you're looking for a Belgian Malinois breeder that is highly specific throughout the entire breeding process of their dogs, you'll want to consider Mena BlackPaw Belgian Malinois. This breeder doesn't believe in breeding a tremendous amount of puppies. They tried to tailor their breeding program to focus on the best genetics possible.
Because of their great attention to detail, their dogs have strong drives, great temperament around kids, and an aesthetically appealing look. Their dogs are perfect for those seeking to enter and win competitions. They stress that prospective Belgian Malinois dog owners should do their research before purchasing this breed or any breed of dog.
Mena BlackPaw Belgian Malinois pays careful attention to the health of their dogs, and tests for things like:
Hip problems
Elbow problems
Cardiac issues
Along with your purchase, you'll get a 100% genetic test guarantee that you'll get an authentic Belgian Malinois. You'll get a certificate on the title of each dog's parent. Mena BlackPaw Belgian Malinois provides many resources for finding a reputable and experienced trainer for your new Belgian Malinois after it has been purchased. All of the dogs from this breeder are AKC registered, dewormed, and come with up-to-date vaccinations.
Mena BlackPaw Belgian Malinois Details
6. AllPurposek-9
AllPurposek-9 is a breeder and a trainer of Belgian Malinois dogs, and they pride themselves on being one of the most reputable protection dog breeders in all of the United States. They will only work with the highest quality of bloodlines, and their standards won't allow them to go any lower than that.
Their specialty is in Belgian Malinois dogs that provide personal protection, and many government agencies get their dogs from AllPurposek-9. They have a strict breeding program, and if you want a Belgian Malinois dog with genetics that you can trust, you'll want to reach out to AllPurposek-9.
AllPurposek-9 Details
7. KSDK Malinois
Another breeder located right in the heart of Georgia is KSDK Malinois. Their Belgian Malinois dogs are AKC-certified and have a wide range of available dogs. They also offer dogs that have already been trained.
Belgian Malinois dogs from KSDK Malinois are:
Registered
Health tested
Tested to be adept in detection, tracking, protection
In addition, KSDK Malinois works very closely with the local authorities to ensure they can get the best Belgian Malinois dogs available.
KSDK Malinois Details
8. Chien Policier Belgian Malinois
Chien Policier Belgian Malinois is a breeder found in North Carolina. They have over 3 decades of experience in breeding, training, and importing Belgian Malinois dogs. The Chien Policier, Belgian Malinois owners, have recognized that many people were trying to make a quick buck off of breeding Belgian Malinois dogs with various genetic issues and temperament problems.
They decided to end this by adhering to strict breeding protocols. The owner of Chien Policier Belgian Malinois has significant genetics education and a degree in criminal justice. They wanted to combine that education with dogs, so they got another degree in veterinary technology.
Their main focus is breeding for high-quality health and great temperaments. They believe that anyone breeding Belgian Malinois dogs for monetary gain is doing so for the wrong reasons. Finding a Belgian Malinois for sale in Georgia could require you to look outside the region, but you can guarantee that you'll get a great dog by going with one of the above breeders.
Chien Policier Belgian Malinois Details
How To Choose a Belgian Malinois Breeder In Georgia
Choosing a breeder should be done carefully. You want to steer away from puppy mills and poor breeders. Many of these types of breeders create poor breeding practices, which lead to unsound puppies with serious medical and temperament problems. You mustn't just buy the first Malinois puppy you see. Do your research, ask the right questions, and ensure you get a puppy from a reliable source.
Keep the following tips in mind during your breeder search:
Look for an established breeder who has been breeding Belgian Malinois for at least five years. You can find a list of breeders on the American Kennel Club's website.
You may want to meet with different breeders and ask them questions before choosing one to buy your puppy from. Here are some things you should consider:
Is the breeder part of any organizations? (American Kennel Club, Belgian Shepherd Dog Club of America.)
Can the breeder provide references from other pet owners?
Does the breeder have a contract that includes a health guarantee? What does the guarantee cover? (Genetic defects, etc.)
Conclusion For "Belgian Malinois in Georgia For Sale"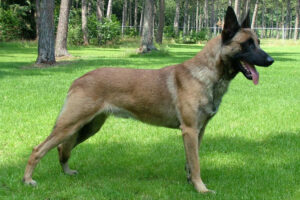 When you've finally decided which Belgian Malinois breeder to go with, you'll want to write down a list of questions and then pay a visit to them in person. If you get a good feel for the breeder, purchase your new Belgian Malinois and enjoy the companionship for the foreseeable future. Hopefully, this list helped you find your breeder with Belgian Malinois in Georgia for sale today.
For more guides similar to this list of breeders with Belgian Malinois puppies in Georgia for sale, you can check out:
Before bringing home Belgian Malinois puppies in Georgia, you can learn more about raising them by watching "Dogs 101 Belgian Malinois" down below: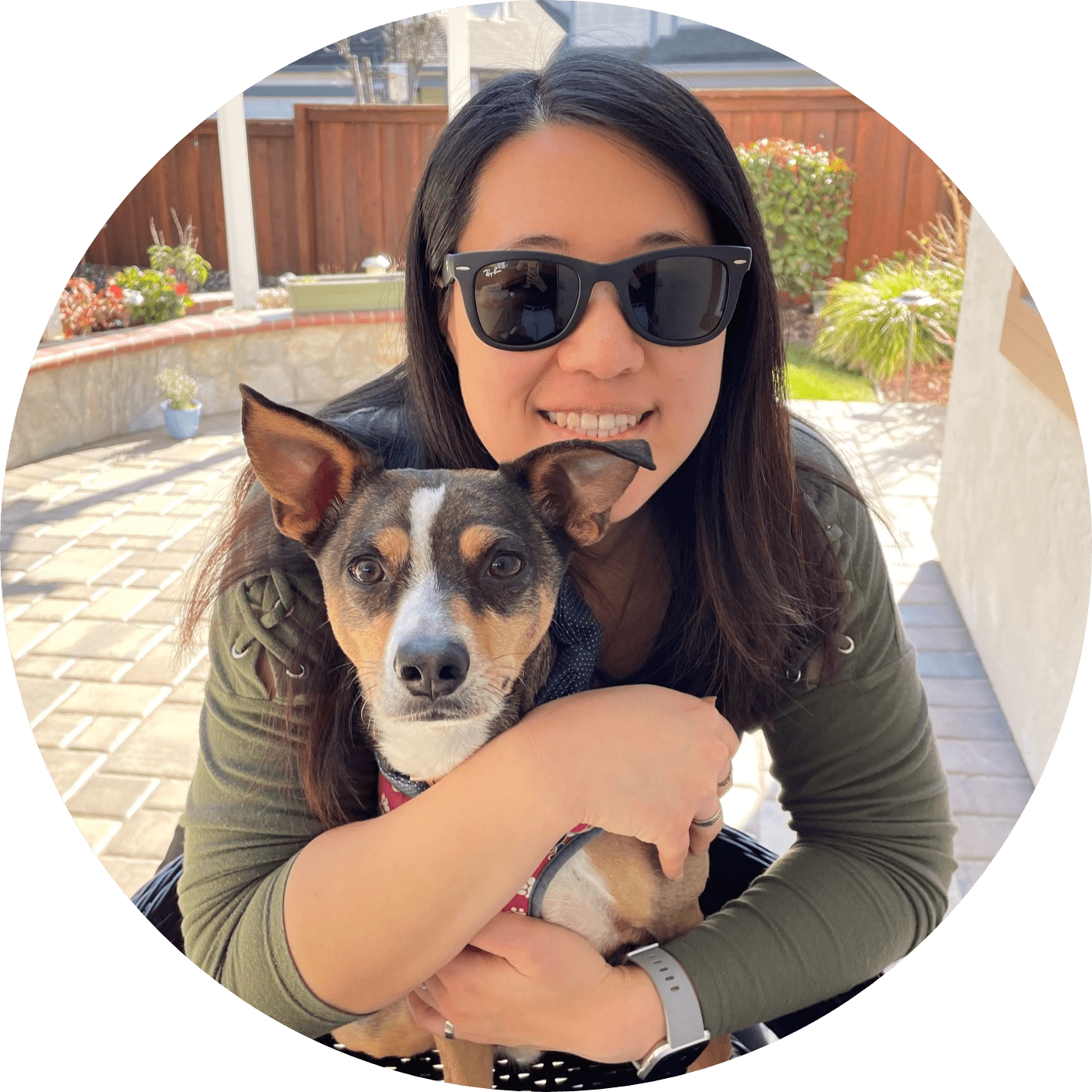 Dr. Sabrina Kong graduated from the Royal Veterinary College in England in 2016 and has been working at a small animal clinic in Northern California since then. She grew up in the Bay Area and got her bachelor's degree from Cal Poly San Luis Obispo. She also became a Certified Canine Rehabilitation Practitioner through a program at the University of Tennessee.
When she isn't in the clinic taking care of her four-legged patients, she enjoys traveling and trying new foods with her friends and her three-legged dog, Apollo. She adopted Apollo from her clinic when he was a puppy with numerous health issues. Dr. Kong truly cares about taking care of animals.