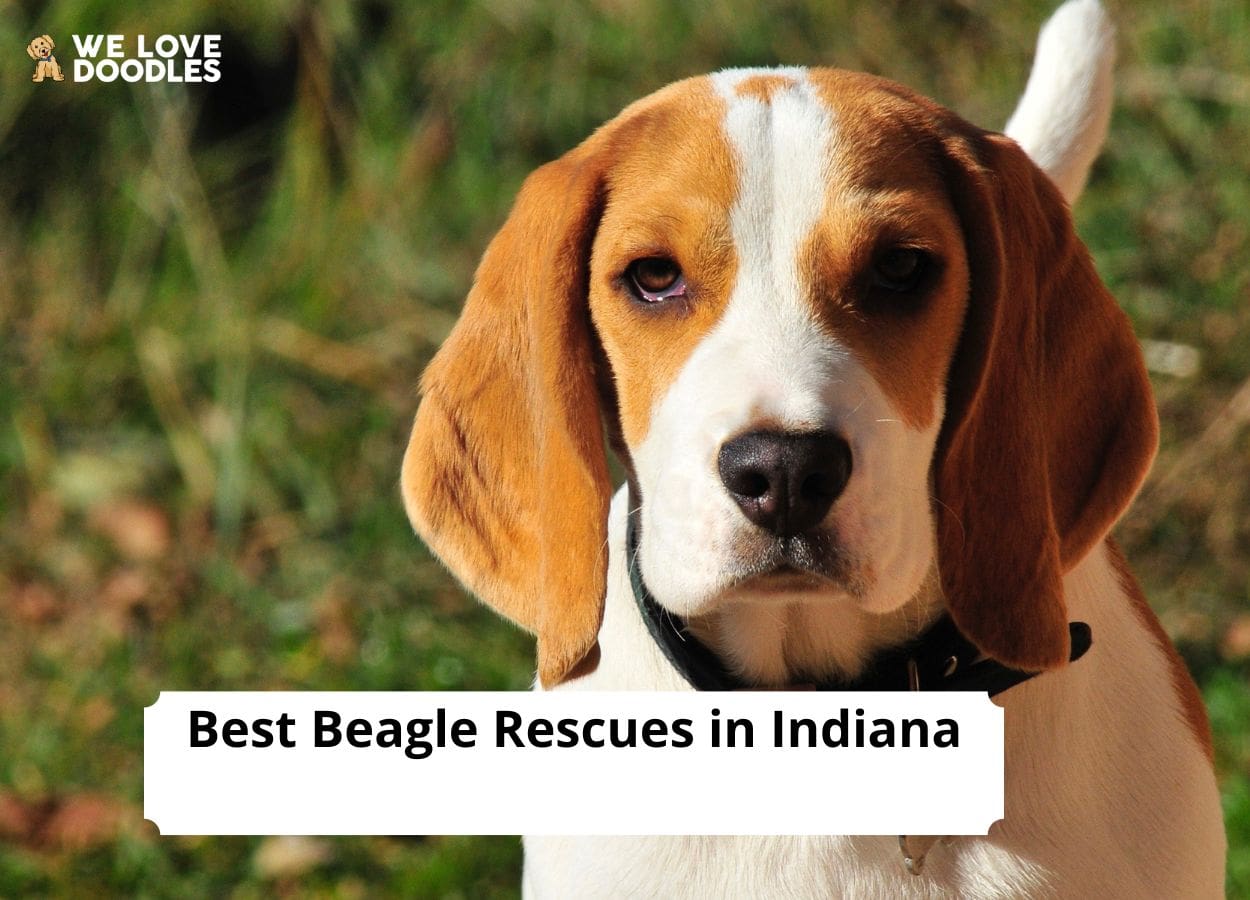 You've come to the right place if you're searching for the best Beagle rescues in Indiana. When you adopt a Beagle, you must choose between purchasing from a breeder or a shelter. Many dog owners purchase from breeders to ensure their dog is purebred, but this decision worsens a global problem.
There is a widespread overpopulation of cats and dogs. In the United States alone, 3.1 million dogs enter animal shelters, and only 2.7 million find homes. Hundreds of thousands are euthanized.
Meanwhile, breeders bring more dogs into the world. Beagle adoption saves dogs from a lifetime of loneliness or death. Many Beagle rescues in Indiana house Beagles anxiously waiting to find a family. Read on to find the best organizations.
Before you scroll down this list of Beagle rescues in Indiana, you can check out these other dog rescue shelter recommendations from our team at We Love Doodles: Best Pitbull Rescues in Indiana and Best Dachshund Rescues in Indiana.
Find a Beagle Rescue Shelter Near Me in Indiana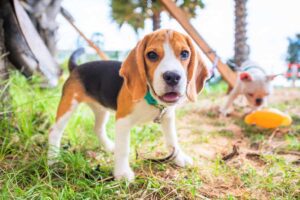 Our team at We Love Doodles created and compiled this list of the best Beagle rescues in Indiana to help you find a suitable companion to introduce into your home.
Are There Many Homeless Beagles in Indiana?
Unfortunately, homelessness is a huge issue for Beagles for a few reasons. First, Beagles are stubborn and difficult to train. According to the Journal of Applied Animal Welfare Science, over 47% of surrendered dogs were sent away between five months and three years of age.
At this point, most dog owners focus on training their pets. However, 96% of surrendered dogs never received obedience training for professional assistance.
Many Beagle owners are unprepared for the training challenges and surrender their dogs before trying obedience training. One common reason people surrender their pets is that the landlord does not allow them.
While some dogs are easy to hide, Beagles bark frequently and loudly. Additionally, Beagles are often subjects for medical testing. Their submissiveness and medium size have made them the most common breed used in lab experiments.
For years, dogs were euthanized when they could no longer contribute to experiments. However, many now send these Beagles to shelters. Although this is significant progress, it results in many homeless Beagles.
Beagle Rescue Shelters in Indiana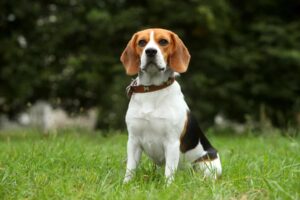 Are you ready to add a playful Beagle to your family? Learn about the top nine Beagle rescues in Indiana below.
Beagle Product Recommendations: Best Dog Food Without Chicken and Best Indestructible Dog Toys.
1. Beagles R Us Rescue
Beagles R Us is a shelter devoted to protecting and rehoming Beagles. This rescue should be your first stop because it will have the most available Beagles. Thus far, the organization has found homes for more than 150 neglected, abused, and injured dogs.
One of the biggest risks associated with a rescue Beagle is his social skills. Due to prior abuse and neglect, many dogs in shelters never learn how to interact with people or other animals.
Beagles R Us is determined to make a difference by retraining and socializing every dog possible. The company believes each Beagle should be ready to form loving and lasting relationships with people and animals.
The cost of each dog is tax deductible and includes the following:
Spaying or neutering
Vaccinations
Micro-chipping
Temporary boarding
Beagles R Us Rescue Details
2. Frenzy Animal Rescue
Frenzy Animal Rescue is an active force in the community. With 20 years of experience rescuing dogs, the organization understands overpopulation. Staff members use donations and grants to spay and neuter as many dogs and cats as possible. Aside from spaying and neutering animals within the rescue, Frenzy Animal Rescue provides financial aid to community members to allow them to spay and neuter their pets.
This rescue is a member of the Hancock County Community Organizations Active in Disaster, so members of the rescue care for animals affected by fires, tornados, and other disasters. Plus, staff members train service dogs for children free of charge. In 2021 alone, Frenzy Animal Rescue saved more than 100 dogs and found homes for 95.
Before adoption, all dogs are:
Spayed or neutered
Vaccinated
Microchipped
Heartworm tested
Frenzy Animal Rescue Details
3. Kokomo Humane Society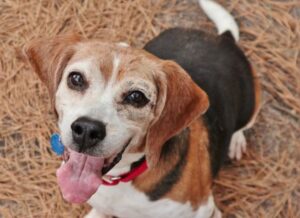 The Kokomo Humane Society is much more than a shelter. While the organization focuses heavily on pet adoptions, it also plays a role in humane education and enforcement of local ordinances. Additionally, the company offers 24-hour emergency services.
After pet owners abuse or neglect their animals, a Cruelty Investigator from the Kokomo Humane Society follows up with phone calls. The investigator can confirm that the owner corrected the situation or help prosecute owners who have broken the law.
This Beagle adoption organization also provides a Playgroup Program for rescue dogs. These dogs have the opportunity to exercise and play together, which teaches them social skills and decreases their stress levels.
Kokomo Humane Society Details
4. Blackford County Animal Shelter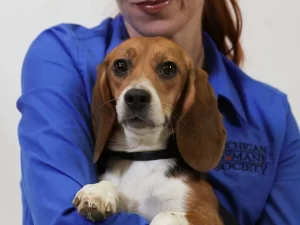 Blackford County Animal Shelter aims to improve the lives of animals everywhere. Aside from providing shelter, care, and medical attention to homeless dogs and cats, this non-profit organization fights animal cruelty and neglect.
The shelter believes in the importance of bonds between humans and animals and works to strengthen them through education and adoption. Blackford County Animal Shelter also promotes spaying and neutering to improve the pet overpopulation problem.
All dogs are:
Spayed or neutered
Vaccinated
Given flea prevention
Tested for heartworms
Microchipped
Blackford County Animal Shelter Details
5. Lucky Lab Rescue and Adoption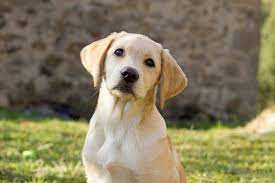 Don't be fooled by the name of this rescue. Lucky Lab Rescue and Adoption offers mixed lab breeds, including Beagle mixes. Unfortunately, many Labs end up in shelters, and many overcrowded shelters will euthanize them.
Mixed labs are more likely to be euthanized. Lucky Lab Rescue and Adoption is a non-profit rescue, and the cost of each animal allows the organization to continue to rescue and care for dogs.
Every dog receives the following carefully before going home:
Vaccinations
Spaying or neutering (if six months or older)
Heartworm test and treatment, if necessary
A microchip
Surgery as needed
Lucky Lab Rescue and Adoption Details
6. Pet Elves Rescue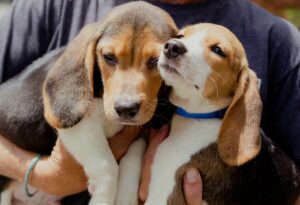 Pet Elves Rescue strives to rescue as many companion animals as possible. The organization then rehabilitates them as necessary and finds loving, stable homes. Pet Elves Rescue is a non-profit company that cares for animals in need from local shelters, including Johnson and Shelby County shelters.
Each animal finds a temporary home with compassionate volunteers who foster them. This organization only rehomes animals after a vet has examined and approved them for adoption. Pet Elves Rescue has helped rescue more than 900 animals since its opening in 2014.
Pet Elves Rescue Details
7. Canine Castaways Rescue Inc.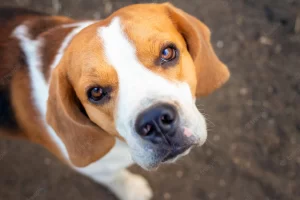 Canine Castaways Rescue Inc. is an independent, non-profit facility. The organization cares for dogs despite age and health conditions. Because this rescue has limited resources, they prioritize taking in animals from kill shelters. The organization evaluates and rehabilitates each rescued Beagle before adoption.
The adoption process is exhaustive because the company wants to ensure that each animal will be happy and safe in his forever home. Approved adoption applicants can schedule a meet and greet to get to know the dogs. This process is a great way to find the Beagle that best suits your lifestyle.
Canine Castaways Rescue Inc. Details
8. Humane Society of Northwest Indiana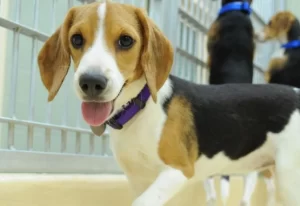 The Humane Society of Northwest Indiana is committed to finding the best home for each animal. The organization lays out the complex adoption process for potential adoptive families.
Those interested in adopting have the opportunity to play with any animal. Then, they must complete an adoption application and meet with a staff member to discuss the animal's history and needs.
Staff members may also check the adoptive family's home and yard. This shelter adopts animals to the home that can best provide for the animal's needs. The organization prioritizes animal well-being over making more space in the shelter.
The cost of Beagle adoption covers the following:
Spaying or neutering
Deworming
Heartworm test
Vaccinations
Lifetime I.D. tag
Pet food sample
Humane Society of Northwest Indiana Details
9. Indiana Beagle Rescue
Rescue Me! is an online forum that connects potential adoptive families with homeless animals in their area. Jeff Gold, a proud owner of 18 rescue animals, founded this network in 2003. Today, it connects people and animals in more than 150 countries.
This website contains links to contact the shelters where each rescue Beagle lives. Over 39,000 Beagles have already found forever homes thanks to this Beagle adoption network.
Indiana Beagle Rescue Details
Location: multiple locations
Phone Number: contact information accompanies each Beagle image
Website: Indiana Beagle Rescue
Conclusion For The "Best Beagle Rescues in Indiana"
Beagles suffer immensely before entering shelters. Many dog owners neglect or abuse Beagles as punishment for misbehaving or barking. Meanwhile, medical testing facilities raise Beagles to be test subjects. In either case, these dogs enter shelters hungry for love.
While adopting any Beagle makes a difference, adopting from a reputable shelter is best. Your donation helps these rescues open their door to more animals for whom they will provide outstanding care. If you adopt from one of the best Beagle rescues in Indiana, you can rest assured your money will help your dog and countless more.
For more guides similar to this list of Beagle rescues in Indiana, you can check out these other dog rescue shelter recommendations from our team:
Before you adopt a Beagle companion from a rescue shelter in Indiana, you can learn more about this dog breed by watching "Things Nobody Tells You About Owning a Beagle" down below: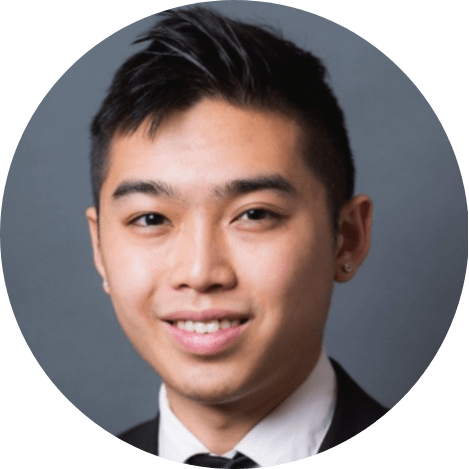 Andy is a full-time animal rescuer and owner of a toy doodle. When he's not saving dogs, Andy is one of our core writers and editors. He has been writing about dogs for over a decade. Andy joined our team because he believes that words are powerful tools that can change a dog's life for the better.
Why Trust We Love Doodles?
At We Love Doodles, we're a team of writers, veterinarians, and puppy trainers that love dogs. Our team of qualified experts researches and provides reliable information on a wide range of dog topics. Our reviews are based on customer feedback, hands-on testing, and in-depth analysis. We are fully transparent and honest to our community of dog owners and future owners.