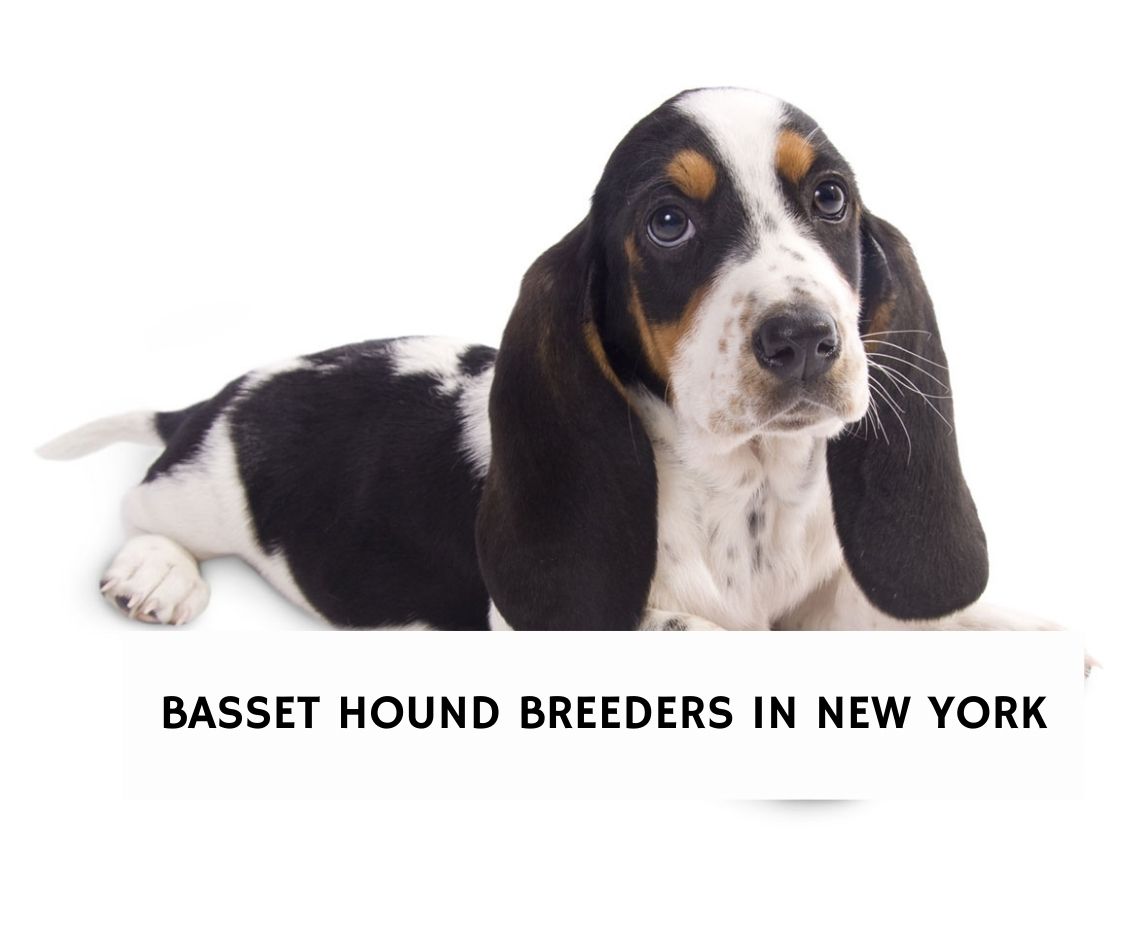 If you're searching for Basset hound breeders in New York, then you've come to the right place. Basset Hounds are short-legged dogs of the hound family. One of their distinct characteristics is their incredible sense of scent which comes second to the bloodhound.
Initially, these breeds of dogs were raised as hunting dogs. But as times changed, we domesticated them, and now they are part of our families. This breed can be playful, affectionate, good-natured, outgoing, friendly, and calm.
All of these characteristics make them the perfect pet for almost everyone. While they might be stubborn and a bit lousy by nature, they are still sensitive, and they get along well with adults and children.
Before scrolling down this list of Basset Hound breeders in New York, check out these other breeder recommendations that we think you might be interested in: Best Mastiff Breeders in New York and Best Dalmatian Breeders in New York.
Basset Hound Puppies For Sale in New York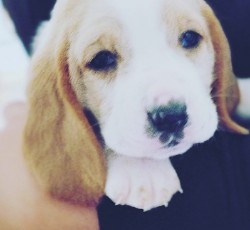 Once you've decided on what breed of puppy you'd like to buy, it is crucial that you buy from a reputable breeder. A good breeder breeds according to the rules and guidelines of the respective breed associations they are registered under.
In addition, you should look for breeders who participate in beauty and athletic performances as this showcase the class of dogs they breed. So, without further ado, here are some breeders you can get your Basset Hound dogs from.
Basset Hound Product Recommendations: Best Dog Bowls Made in the United States and Best Odor Resistant Dog Beds.
1. PuppySpot's Basset Hounds For New York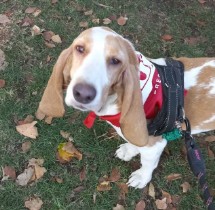 Since you're searching for Basset Hound breeders in New York, we highly recommend that you check out PuppySpot. PuppySpot isn't an individual breeder but rather – a vast marketplace where you can find many available Basset Hound puppies for sale and other similar breeds.
While browsing at the comfort of your home in New York, it's worth knowing that all Basset Hound breeders with listed puppies are strictly screened. So before you continue on your search for a Basset Hound puppy for sale in New York, check out the link below.
PuppySpot Details
2. Basset Hound Ranch
First on the list, we have the Basset Hound Ranch.  They devote much of their time and effort to ensuring that they breed top-quality Basset Hounds for over 15 years at the kennel.
Over the years, their breeding program has maintained its standards and produces healthy puppies with loving temperaments and conformation.
With 10 acres of land, Basset Hounds have enough room to run and play. In addition, with a fully installed kennel and a mini barn that's temperature-controlled, the breed is protected and adequately cared for.
The breeders at Basset Hound Ranch put in much time and effort to produce healthy puppies that stay healthy as they continue to mature. Kindly contact Basset Hounds Ranch to make your purchase or for further inquiries.
Basset Hound Ranch Details
3. Legendary Basset Hounds
The Legendary basset Hounds is co-owned by Maureen and Otis Schermerhorn. Their bassets are AKC registered European Champion Imports, which means they are top quality and breed.
As a family, these breeders see their dogs as part of their family and not just business. Each of their Hounds is from a pure breeding line imported to the United States.
Their breeding process involves a lot of care and attention to ensure that their Bassets maintain a good temperament, are healthy and friendly. But, of course, genetics also plays a vital role in their breeding system.
They select the best genetics possible, so they get the perfect blend of wrinkles, short legs, and long ears. Puppies are kept indoors until they are 12/14 weeks, but this window can be extended if need be.
Puppies are vaccinated on the 8th and 12th weeks. Puppies start worming at two weeks, and no puppy leaves with a buyer until they are 100% ready. So when you purchase a puppy from Legendary Basset Hounds, it comes with all the characteristics you have in a pure Basset that makes them adorable.
They see their breeding of Hounds as a hobby. If you plan on buying a Basset Hound from Legendary Basset Hounds, you can contact them on their website, via phone, or using their email.
Legendary Basset Hounds Details
4. Brian Visokay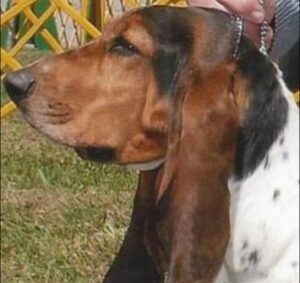 Brian has been a Basset Hound breeder for the past 15 years. Located at Putnam Valley, New York, they breed and specialize in fun-loving and energetic Basset Hounds. The puppies that are bred here meet the AKC standards of Basset Hound breeders.
The puppies are warm, healthy, and friendly. All the puppies from Brian VIsokay are usually short-legged, have saggy ears, and are easy to train. This makes it easy for them to follow instructions, hence their success in several dog competitions.
Asides from sport, the Basset Hound also makes for an excellent companion and a family Dog. They get along with everybody because of their easy-going temperament and aren't usually violent.
They love to play and are your typical outdoor pets so that you can take them for a walk, and they will love it. They can also accompany their owners to school, work, or the nursing home.
Note, however, that you shouldn't take your eyes off your Basset Hound once outside the house. That is because it could react to stimuli every once in a while. Despite their calm nature, they are still animals, so we should be careful.
If you are interested in owning a fun-loving Basset Hound in New York City, you can contact this seller to find out when the next litter will be available via mail, or you could visit their address.
Brian Visokay Details
5. Beckstrom's Family Bassets
This family-owned business raises their bassets as part of their family, not in a kennel. They are AKC registered, and the New York state also recognizes them as breeders.
Their high-quality Basset Hounds have earned them a place on our list of top-quality Basset Hound breeders in NYC. As active members of several Basset Clubs, it's no surprise that Beckstrom meets the required standards for breeding Basset Hounds.
Their Basset Hounds have thick, heavy skin that compliments their eyes. With proper medication, puppies are safe from parasites and infections. They get wormed and given their shots when due.
Each puppy is registered under AKC regulations, and even when they are sent to their new homes, their owners are expected to keep them healthy and can always ask the breeder for advice. So if you're looking for a Basset Hound breeder in or around New York, Beckstrom Family Basset is an option you should consider.
Beckstrom's Family Bassets Details
6. Anthony Penque & Susan Penque

Last on the list of Basset Hound breeders in New York is "Anthony Penque & Susan Penque." Anthony and Susan Penque are co-breeders. Both are the Pilgrim Basset Hound Club and the Basset Club Of America.
They produce fine quality Basset Hounds that participate and excel in a broad range of canine sports. As breeders, they pay close attention to their puppies to ensure their temperament is in check, making it easier to train them and make them more obedient.
They also have enough room to play around, which helps their agility. Lastly, they are a friendly and lovely company to have around. Their goal is to produce healthy Basset Hounds with a thick layer of skin with plenty of wrinkles, short legs, and large ears.
They are also evaluating the pedigree of their puppies to ensure they follow the testing recommendations of the Basset Hounds Club of America Health and Research Committee. What buyers get from this strict obedience to the rules are puppies who meet the standards and are also of the best quality.
Are you in New York and need a Basset Hound? You should visit Anthony and Susan Penque and check out what they might have lying around. You can contact them via their email to book against the next litter or buy a dog that's already on the ground.
Anthony Penque & Susan Penque Details
Conclusion For The "Best Basset Hound Breeders in New York"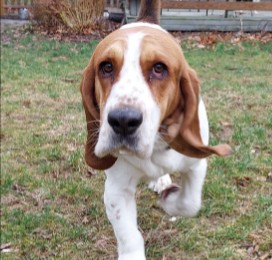 Falling victim to an uncertified or fraudulent breeder can be disastrous with a breed like Basset Hounds. This particular breed may be predisposed to certain diseases or exhibit behavioral problems.
These issues won't surface until the puppy has grown into a teenage or adult dog in many cases. Then, you may begin to notice that they do not want to be touched or approached by people who get scared easily.
At this point, you spend more money getting vets and so on, which makes owning a dog frustrating. Buying from the breeders on this list minimizes the possibility of that happening. Check through our description and contact them so you can get your Basset Hounds.
For more guides from We Love Doodles with mentions of the Basset Hound breed, you can check out:
You can learn more about the Basset Hound by watching "Basset Hound Care Basics" down below: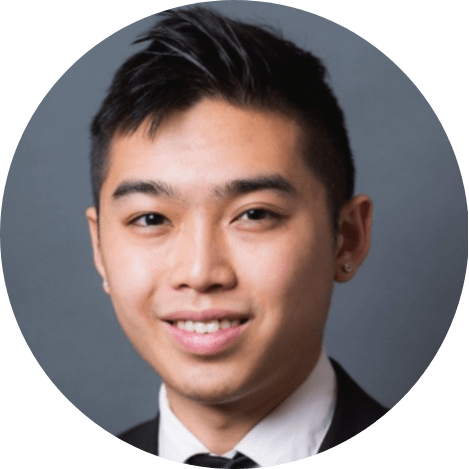 Andy is a full-time animal rescuer and owner of a toy doodle. When he's not saving dogs, Andy is one of our core writers and editors. He has been writing about dogs for over a decade. Andy joined our team because he believes that words are powerful tools that can change a dog's life for the better.
Why Trust We Love Doodles?
At We Love Doodles, we're a team of writers, veterinarians, and puppy trainers that love dogs. Our team of qualified experts researches and provides reliable information on a wide range of dog topics. Our reviews are based on customer feedback, hands-on testing, and in-depth analysis. We are fully transparent and honest to our community of dog owners and future owners.