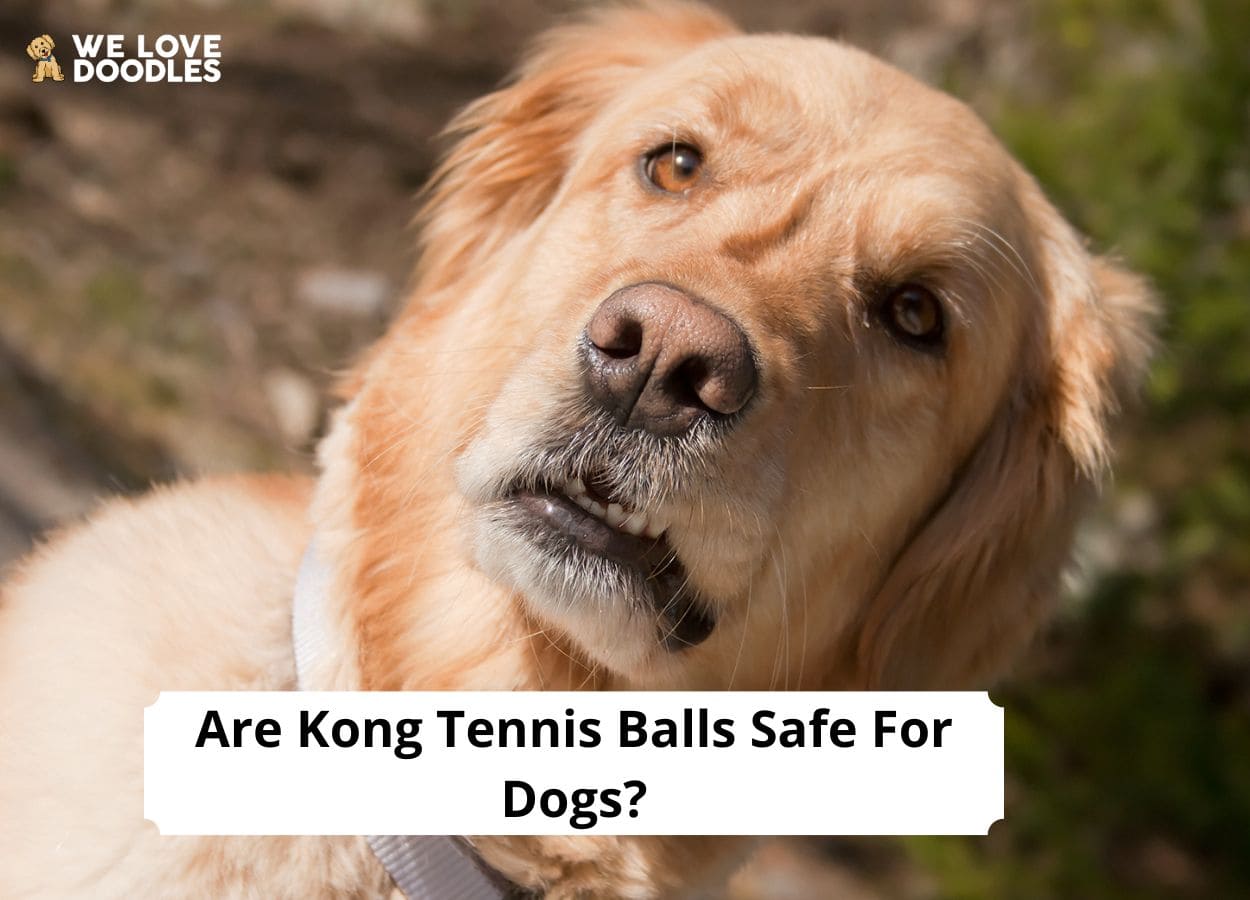 Are Kong Tennis Balls safe for dogs or not? When you think of dog toys, tennis balls are one of the first things that spring to mind. They are one of the most timeless and classic sources of canine entertainment available.
But not all tennis balls are equally good for your dog. That makes it natural to ask whether Kong Tennis Balls are safe for dogs while standing in the toy aisle of the pet store. So, are Kong Tennis Balls safe? And what about tennis balls, more generally?
Before you scroll down to a more in-depth answer to this guide, "Are Kong Tennis Balls Safe For Dogs," you can check out these other dog-related guides from our team at We Love Doodles: Best Herding Balls For Dogs and Best Dog Soccer Ball Toys.
Are Tennis Balls Safe For Dogs?
There's no denying dogs love tennis balls. But hours of enjoyment aren't the only thing your dog gets from a tennis ball. These toys are affordable, readily available, and entertaining for your pet. However, they may have a few drawbacks.
1. Impact On Dental Health
Are Kong Tennis Balls safe for a dog's teeth? Tennis balls are notorious for damaging your dog's teeth. That green fuzz so distinctive to tennis balls is the equivalent of sandpaper. And if your dog enjoys pulling the green fuzz off the tennis ball, they can damage the enamel of their teeth.
That doesn't sound like much, but the more your dog's tooth enamel degrades, the weaker your dog's teeth become. Over time, this may lead to tooth extraction or damaged teeth.
Tennis balls are especially problematic for dogs predisposed to dental diseases, like:
Dachshunds
Chihuahuas
Cavalier King Charles Spaniels
Pugs
Yorkies
2. Intestinal Blockages
Tooth enamel isn't the only thing tennis ball fuzz wrecks havoc on. Assuming your dog successfully separates the felt from the ball, there's the danger of them swallowing it. That's not ideal for various reasons.
But the primary problem is that the material on tennis balls is hard to digest. In the best-case scenario, you will find yourself treating canine constipation. Worst-case scenarios involve you calling the vet because of a suspected intestinal blockage.
3. Choking Hazards
The other problem with tennis balls is that, as toys go, they aren't durable. That's fine for soft-jawed dogs content to play fetch. But many dogs prefer to destroy their tennis balls and chew the pieces.
That's considerably more dangerous. Supervising your dog while they munch their way through a tennis ball helps but isn't foolproof. All that to say, tennis balls aren't the ideal dog toy we think they are. But what about Kong Tennis balls? Are they safe for dogs?
Related: Best Automatic Dog Ball Launchers and Best Indestructible Dog Toys.
Are Kong Tennis Balls Safe for Dogs' Teeth?
The short answer is yes. Kong Tennis Balls are safe for dogs. But that's not the whole answer. While Kong Tennis Balls are safer than ordinary tennis balls, they aren't perfect either.
Let's look further at how the Kong Tennis Ball cleverly promotes canine safety and some of the risks these balls can pose. Here's how the Kong Tennis Ball differs from a standard tennis ball:
Non-Abrasive Material
Kong Tennis Balls look like ordinary tennis balls but aren't made the same way. The yellow-green material on these balls won't affect your dog's dental health. It's also significantly trickier to get off the ball.
Several Sizes
Because tennis balls were designed for tennis players rather than dogs, they have a one-size-fits-all construction. But no evidence suggests Great Danes enjoy tennis balls less than Teacup Poodles.
That's a problem because the ball is too big and small for the other. While large balls are awkward for small dogs to get their teeth around, they are a choking hazard for larger dogs.
One of the reasons the answer to "are Kong Tennis balls safe for dogs" is yes, is that they come in different sizes. That enables you to find a ball the right size for your dog's mouth. It reduces the chances of choking and makes play more entertaining for your dog.
Durability
The other reason Kong Tennis balls reduce choking in dogs is that they last longer. Even the most stubborn terrier can't chew through a Kong Tennis Ball as quickly as they can through a standard ball.
That's not to say they are indestructible. While chewing-resistant balls exist, the Kong Tennis ball isn't one. Eventually, it succumbs to the most determined dog's jaws. But it takes time to get there. When it does, you can replace it with another ball from the package.
Non-Toxic Material
The other point in favor of Kong Tennis Balls is that they are made with non-toxic BPA-free material. That means that even if your dog somehow penetrates and swallows pieces of a tennis ball, the material doesn't pose the same threats as latex or certain types of plastic.
What About The Squeaker?
There are many advantages to the Kong Tennis Ball, and the squeaker is part of that. It taps into a dog's hunting instinct and keeps their play interesting. However, that can be problematic if your dog's hunting instinct translates into the impulse to rip the squeaky center out of the ball as quickly as possible.
Assuming you size these balls correctly, they are safe for your dog. However, you must take the ball away if they penetrate the Kong material. That's because those squeakers that keep your dog entertained pose a potential choking hazard.
It can be hard to tell what part of the ball your mischief-loving canine is munching on, and it's not worth the risk of guessing. A good rule of thumb is if you can see the squeaker, even supervised playtime is over.
Related: Best Plush Dog Toys.
What Tennis Balls Are Safe For Dogs?
If Kong Tennis Balls are only imperfectly safe for dogs, what tennis balls are safe for dogs?
We said earlier that the Kong Tennis Ball wasn't indestructible. Well, the Chuckit ball is. We say this after extensively testing it on an overzealous Dachshund who eats everything from table legs to sticks. A stubborn enough dog can prise the blue trim off this tennis ball, but the ball itself is durable. They survive puppy teething, aggressive chewing, and hours of play.
The other reason these balls are so successful with dogs is because of the color. Typically we think of dogs as color-blind, but that's not strictly true. They can and do see some colors, especially blue and orange.
In other words, this ball stands out in your dog's field of vision, making it easier for them to see. Crucially, these tennis balls lack fuzz and come in several sizes. Provided you choose an appropriate size for your dog, you eliminate all possible choking hazards.
Another excellent tennis ball for aggressive chewers is the West Paw Jive Tennis Ball. It isn't completely round, and the distinctive shape gives it some unpredictability during games of fetch. It's also extremely durable.
It withstands extensive rounds of aggressive chewing by a variety of dogs. And, like other alternatives to tennis balls, it lacks the problematic fuzz and the problems it poses. Instead, it uses BPA-free, high-grade rubber.
If the squeaker in Kong Tennis Balls gives you pause, then the Orbee-Tuff ball might be the ball for you. It's important to realize that many dogs treat squeakers the way they would the heart of prey.
Their hunting impulse is to tear that out, and in the case of most balls, the Kong Tennis Ball inclusive impacts their durability. That said, the Orbee-Tuff Squeaky Tennis Ball is one of the market's most durable squeaky tennis balls.
It's made from high-caliber rubber that is dishwasher-safe for easy cleaning. But no toy is completely indestructible. Consequently, we recommend supervising your dog's play sessions to ensure they don't accidentally swallow or choke on the squeaker.
It would be best if you considered that this tennis ball doesn't have the same sizing options as other balls. But it lasts longer, especially compared to other balls with squeakers, and that's a significant advantage.
How to Ensure Kong Tennis Balls Are Safe For Your Dog
So, those are your alternatives to Kong Tennis Balls. But the Kong Tennis Ball isn't inherently unsafe. So, what can you do to ensure your dog has the safest, most satisfying experience while playing with its Kong ball?
Supervise Your Dog
The best thing you can do to ensure your dog plays safely with their Kong Tennis Ball is to supervise play. Whether you restrict its use to games of fetch or monitor independent play depends on your dog. It is important to keep an eye on the tennis ball you choose and remove it when your dog punctures or gets hold of the squeaker.
Related: Best Tug Toys For Dogs.
Conclusion For "Are Kong Tennis Balls Safe For Dogs"
So, are Kong Tennis Balls safe for dogs? The answer is that, by and large, they are. If you aren't vigilant, they can still cause choking hazards. But that's true of most balls.
Nothing is completely indestructible, and the Kong Tennis Ball doesn't try to be. However, it is a ball that won't damage your dog's teeth like a standard tennis ball. It has a longer lifespan, so you get more hours of play for your dime.
If you find this guide, "Are Kong Tennis Balls Safe For Dogs," helpful, you can check out these other dog-related questions answered by our team at We Love Doodles:
You can learn more about this topic by watching "KONG Squeakair Ball – Squeaky Tennis Ball Dog Toy" down below: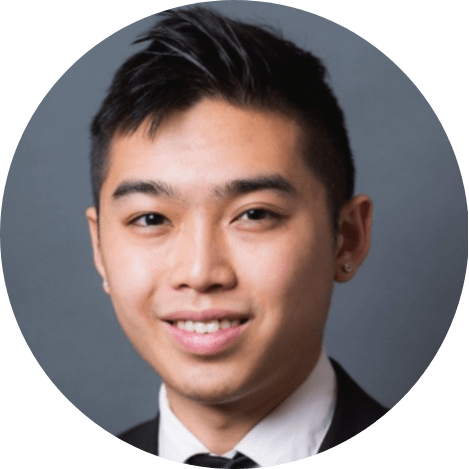 Andy is a full-time animal rescuer and owner of a toy doodle. When he's not saving dogs, Andy is one of our core writers and editors. He has been writing about dogs for over a decade. Andy joined our team because he believes that words are powerful tools that can change a dog's life for the better.
Why Trust We Love Doodles?
At We Love Doodles, we're a team of writers, veterinarians, and puppy trainers that love dogs. Our team of qualified experts researches and provides reliable information on a wide range of dog topics. Our reviews are based on customer feedback, hands-on testing, and in-depth analysis. We are fully transparent and honest to our community of dog owners and future owners.