Puppies are quiet most of the time by the time they're born. However, is it something worth being nervous about if your newborn puppies aren't barking? When do puppies start barking? It can be an amazing experience to watch your litter of puppies. As they age, they'll develop the coordination to run faster around their environment. Puppies will discover their favorite games and toys, and they'll play with them for hours on end.
In fact, puppies will grow bigger, stronger, and even hungrier as they increase in size. They'll also discover that their form of communication or getting attention is from barking. For puppies, their barks are typically less annoying or alarming than an adult dog's bark. It can also sound adorable to the point where it's hard to resist. It's important to know when you can expect this vocal behavior to appear as your puppy ages.
The timeline of when your puppy begins to find their voice and the frequency of its bark can be a crucial indicator of what you can expect as they grow into adulthood. To help you chart their progress, our team at WeLoveDoodles has all of the information you need to understand when puppies start barking and what you can expect from their new behavior.
Before you scroll down, we think you might find this article helpful: Dog Barking in Sleep. What Does This Mean?
When Do Puppies Start Barking?

Generally, puppies begin to discover their bark when they're as young as two or three weeks old. This is also right after the time when puppies start to open their eyes and ears. While these vocalizations don't sound like a regular bark, they might be their bark's beginnings, which will sound like a grunt or a whine. As they learn more about themselves and what they're capable of, they'll begin to explore their vocal cords and unlock the power of their voice.
Many current dog owners will tell you that a puppy's bark won't stay as gentle or quiet forever. As a puppy grows and discovers more of what they could do, they'll amp up their bark. This time period usually happens around 7 or 8 weeks old, which will turn from grunts into yips and louder barks. While they might be pretty high-pitched, there is undoubtedly more substance to their voice. Between 6 to 12 weeks old, puppies will learn to socialize with their surroundings.
This means that they might be learning when the appropriate time is to bark and when they shouldn't bark during this time. If you don't want the constant barking, you'll have to train them using positive reinforcements during this time to empower your companion into a well-behaved dog. Keep in mind that this timeframe varies based on your puppy. For example, some dogs might not even start barking until they're 16 weeks old.
As each puppy is unique, they might have different levels of eagerness to voicing their bark. Some dogs might be eager to be vocally communicative. They might start barking earlier in their life and frequently for numerous reasons. Some dogs might want to communicate through their vocals, while others do things physically to get their owners' attention. They might start barking earlier in their life, which could become a frequent thing early on.
Other dogs, however, might take some time to develop their barking voice. Some puppies even stay relatively quiet throughout their life. The level of vocal communication they share might also depend on the breed of dog. Some dogs tend to be more vocal and expressive than others. This is an important thing to keep in mind as you track your puppy's progress in development.
Other Helpful Article: How To Stop Your Dog From Scratching The Door
Why Do Puppies Bark?

When a puppy barks, it's a natural characteristic of vocal communication for them. It's something to expect as you become a dog owner. While dogs might differ in their reasons for barking, it's a natural form of communication that can be extremely helpful. Some puppies' breeds might be more vocally expressive than others, which is something to keep in mind as you choose the right companion for you. With their desire to communicate with their owners, your puppy might bark for a variety of reasons.
For instance, there are several reasons why a puppy will bark:
Excitement
Getting Attention
Alert
Excitement
Puppies use their vocal expression of bark primarily to express their excitement and delight. This might often come through during playtime. If you're teasing your companion with a toy by putting it out of reach, it could let out a small cute bark. When it comes to their dinner time, your puppy might express how happy it is to get its food. Puppies have a wide range of emotions, and barking is a way for them to express their emotions. They might bark when they meet another dog, which could be a way for them to say welcome.
Get Attention
Like children, they cry when they can't get a toy they want. A puppy could bark to have attention on it. They could also use their bark to let you know they need to go outside to go potty. They might seek out attention when you're eating dinner because they want your food. However, don't reward them unless they're displaying good behaviors. If you reward them for no reason at all, it'll not be easy to shape their habits and have them listen. Instead, find other ways to meet their needs for attention without them having to bark for it.
Alert
If a puppy sees something they might think is out of the ordinary, it might bark to alert you or scare their "threats" away. By being alert, your puppy could let you know if someone is at your door or if you hadn't seen them. Their bark might also be an expression of them being territorial.
Training Your Puppy to Limit Their Barking

You'll hear it over and over that many dog owners experience the annoyance of excessive barking. While a puppy might have the best intentions in communicating with you, it's a habit that shouldn't be rewarded—as with other kinds of behavioral training, starting your puppy off early with commands will be most efficient because they haven't developed any bad habits yet.
As puppies can pick up other dogs' behaviors, it's crucial to observe and notice when they develop these habits to stop them before it becomes the norm. You can use techniques like not allowing them treats or do certain things until any good behaviors are displayed. While all puppies might differ in their reasoning for excessive barking, catching the reason early can help you address the issue faster and prevent the destructive behaviors from becoming a real problem.
Product Recommendations: Best Bark Collar For Large Dogs and Best Bark Collar For Small Dogs
Conclusion For "When Do Puppies Start Barking"
Without a doubt, it can be a joy to watch your companion grow as it learns more about itself and what it's capable of. With the appropriate training and careful observation of your dog's progress, you can equip your puppy to bark when it's the right time and when it shouldn't. It's not an easy task training your puppy, but it'll be something you'll cherish for the rest of your life.
For more content related to "When Do Puppies Start Barking," check out:
To learn more about this topic, watch "Reasons Why Dogs Bark" from AnimalWised down below: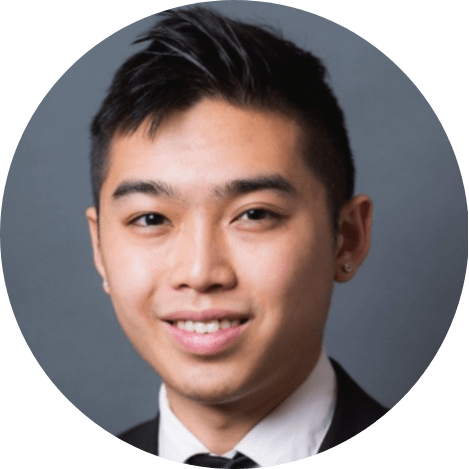 Andy is a full-time animal rescuer and owner of a toy doodle. When he's not saving dogs, Andy is one of our core writers and editors. He has been writing about dogs for over a decade. Andy joined our team because he believes that words are powerful tools that can change a dog's life for the better.
Why Trust We Love Doodles?
At We Love Doodles, we're a team of writers, veterinarians, and puppy trainers that love dogs. Our team of qualified experts researches and provides reliable information on a wide range of dog topics. Our reviews are based on customer feedback, hands-on testing, and in-depth analysis. We are fully transparent and honest to our community of dog owners and future owners.