Here's what you need to know if you're searching for Shih Poo puppies in Michigan for sale. This article reviews the best Shih Poo breeders in the state and provides all of their most pertinent contact information to speak with the breeders yourself. We also give some tips for selecting a Shih Poo breeder in the end. Keep reading to learn all of this and more.
Before scrolling down this list of breeders with Shih Poo puppies in Michigan for sale, check out these other breeder recommendations: Best Shiba Breeders in Michigan and Best Great Dane Breeders in Michigan.
Shih Poo Breeders in Michigan
Deciding to welcome any puppy into your home is a big deal. Not only do you have to save up for the puppy, but you also have to accommodate the puppy by providing it food, water, treats, toys, and everything else it may need.
Although picking out a Shih Poo puppy is super fun and exciting, it also comes with a lot of responsibility. First, you must always select Shih Poo puppies from reputable breeders who care about the puppy's health and happiness just as much as you do.
If you do not select a Shih Poo from a good breeder, you can wind up with an unhealthy dog or a mean dog. To make matters worse, you are enabling a person who does not treat the dogs correctly to continue breeding dogs, further putting more dogs at risk down the line.
It is imperative to select your Shih Poo puppy breeder carefully, but this may be difficult if you don't have much experience selecting breeders. That's why we are here to help.
Below, you will find the four best Shih Poo breeders in Michigan. Numerous families have trusted these breeders because of their healthy and happy puppies. In addition, any one of these breeders will produce adorable and lovable dogs.
Shih Poo Product Recommendations: Best Dog Shampoo For Urine Smell and Odor Control and Best Dog Shampoos For Shedding.
1. PuppySpot's Shih Poos For Michigan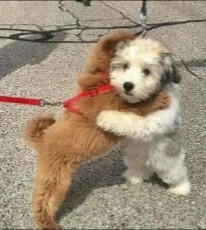 Since you're searching for the best Shih Poo puppies in Michigan for sale, we highly recommend checking out PuppySpot. PuppySpot is a reputable platform where you can browse for Shih Poos at the comfort of your home in Michigan.
The team at PuppySpot strictly screens all Shih Poo breeders, so you can rest assured knowing that your puppy will be safely shipped to your home in Michigan. Before you continue on your search for a Shih Poo puppy for sale in Michigan, check out the link below.
PuppySpot Details
2. Pride's Puppies
First up on our list is Pride's Puppies. Pride's Puppies has long been among the most reputable breeders of all things Poodles and doodles. They are meticulous about breeding healthy and happy puppies and only sell their puppies to families ready for the lifelong commitment.
To ensure that their puppies are as healthy as possible, Pride's Puppies are all AKC or CKC certified. As a result, Pride's Puppies are not just adorable, but they follow some of the most meticulous breeding practices for optimal health and behavior.
Pride's Puppies specializes in various puppy breeds, including Shih Poo, Havapoo, Toy Poodles, and more. Once again, every one of these breeds is specially chosen to be healthy. Additionally, each puppy receives specialized care and treatment.
What allows Pride's Puppies to stand out is that each puppy is treated as part of their own family. These puppies are raised as part of their own home and not in a kennel. This means that Pride's Puppies are some of the most well-adjusted and loved around.
Pride's Puppies Details
3. Mari-May's Kennels
Mari-May's Kennels specializes in Shih Poos, Maltepoos, and Schnoodles. Because this breeder has such extensive experience in Poodles specifically, you know that the Shih Poo puppies are bred with ultimate care and compassion.
More so, this family breeder has one of the longest reputations. This kennel has been open for 35 years, and every single puppy that has gone through the site is bred on the premises.
In other words, all of the puppies are bred directly with Mari-May's Kennels instead of other breeders you don't know. We love Mari-May's Kennels because they don't just give you the puppy without any training.
Instead, they provide you with puppy training books to ensure you have the best education and information about training and caring for your new puppy.
If you want a small, local breeder responsible for your Shih Poo, Mari-May's Kennels is the way to go. These dogs indeed are one of a kind and are treated as part of the family to ensure your puppy is healthy and ready to be loved by a forever home.
Mari-May's Kennels Details
4. The Barking Boutique
The Barking Boutique is one of the best puppy adoption agencies in West Michigan. They provide an extensive selection of both designer dogs and purebred puppies.
The Barking Boutique is different from other adoption agencies because it ensures that none of the puppies are sourced from puppy mills. Instead, they are gathered from various breeders or kennels around the area.
The Barking Boutique also stands out from other agencies because they are not a franchise. Instead, the company is locally founded and owned, allowing complete control over the dogs in their care.
The team personally inspects and approves of all breeders before accepting their puppies. One breed they carry is the Shih Poo.
Because of the extensive care of selecting breeders and puppies, you can trust that the Shih Poo puppies from The Barking Boutique are healthy and happy. Many customers have already adopted puppies from this agency and loved the results.
The Barking Boutique Details
5. Michigan Puppy
Last on the list of Shih Poo breeders in Michigan is "Michigan Puppy." The last breeder on our list is Michigan Puppy. Michigan Puppy is not precisely a breeder.
Instead, they are more similar to The Barking Boutique in that they are an organization that can get you connected with healthy and happy puppies. Michigan Puppy specializes in both designer dogs and purebred dogs.
Unlike many agencies, Michigan Puppy makes sure all dogs are healthy and acclimated to family. As a result, all puppies have been raised in a family-like home.
Likewise, all puppies get their shots, microchips, and veterinary care before leaving the kennel. One of the most popular breeds bred by Michigan Puppy is the Shih Poo, but there are plenty of other dogs.
None of the dogs bred by Michigan Puppy are sourced from mills. So, you can trust that the puppy you get is a healthy and well-acclimated part of the family. Michigan Puppy is one of the most specific sites to work.
This doesn't impact the healthiness of the puppy, but it sure makes the adoption process a lot smoother. Overall, Michigan Puppy is a great adoption agency that can get you in contact with healthy and happy Shih Poo puppies.
Michigan Puppy Details
Rules For Adopting a Shih Poo Puppy in Michigan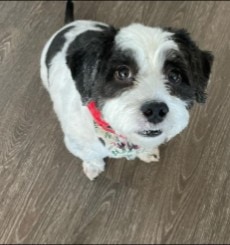 Before you call up any adoption center looking for a Shih Poo puppy, you must know what you're getting yourself into. You must keep these two rules in mind whenever you adopt a puppy of any kind: adopt, don't shop, and select a reputable breeder. Let's look at these two rules to understand what they entail.
Puppies are adorable. There is no doubt about that. Still, puppies grow out of their puppy size and become full-grown dogs. From the time the animal is a puppy to its last day on earth, you are responsible for providing that dog with the love and resources it needs to be happy and healthy.
Unfortunately, many people purchase a puppy because they are adorable, but they aren't prepared for the commitment involved with the purchase. In other words, they are shopping for a dog, just like they would shop for clothes. The puppy is an accessory and nothing more. That could not be further from the truth.
Puppies deserve all the love, care, and respect as any other living thing. If you purchase a puppy, you must be ready to support it for the rest of its life. For this reason, it's better to think of buying a puppy as an adoption. So, adopt, don't shop, for a puppy. The second rule of purchasing a puppy is to select a reputable breeder.
As we have already discussed, selecting a lousy breeder can result in an unhealthy and unsocialized dog. Even though irresponsible breeders may be cheaper upfront, they are not worth your time or money.
Instead, only select breeders that are responsible and ethical. You want the breeder to treat the puppy as their own. Not only will this help you get the best puppy possible, but it also ensures that your dollar is harming no dogs.
Conclusion For The "Best Shih Poo Puppies in Michigan – Top Breeders"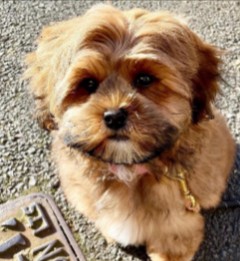 If you are looking for a Shih Poo in Michigan, we recommend one of the breeders above. These breeders and agencies are known for meticulously caring for and breeding their dogs so that the puppies are healthy, happy, and well-adjusted family members.
Before purchasing your Shih Poo puppy, make sure you are ready for the commitment. If you decide to select a breeder not on this list, make sure that the breeder is reputable and responsible. We hope that this article has helped you find a breeder to connect you with your forever friend.
For more articles similar to this list of breeders with Shih Poo puppies in Michigan for sale, you can check out:
Before you purchase a Shih Poo puppy from a breeder in Michigan, you can learn more about the breed by watching "Shih Poo – The Ultimate Owner's Guide" down below: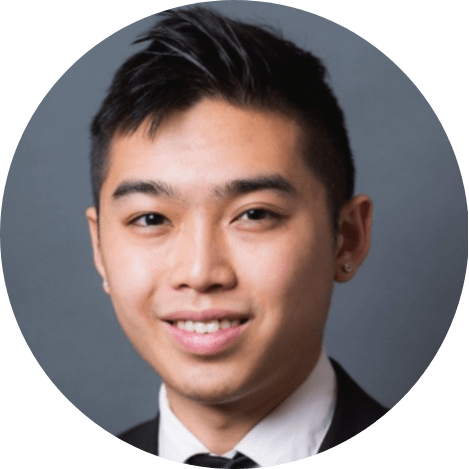 Andy is a full-time animal rescuer and owner of a toy doodle. When he's not saving dogs, Andy is one of our core writers and editors. He has been writing about dogs for over a decade. Andy joined our team because he believes that words are powerful tools that can change a dog's life for the better.
Why Trust We Love Doodles?
At We Love Doodles, we're a team of writers, veterinarians, and puppy trainers that love dogs. Our team of qualified experts researches and provides reliable information on a wide range of dog topics. Our reviews are based on customer feedback, hands-on testing, and in-depth analysis. We are fully transparent and honest to our community of dog owners and future owners.