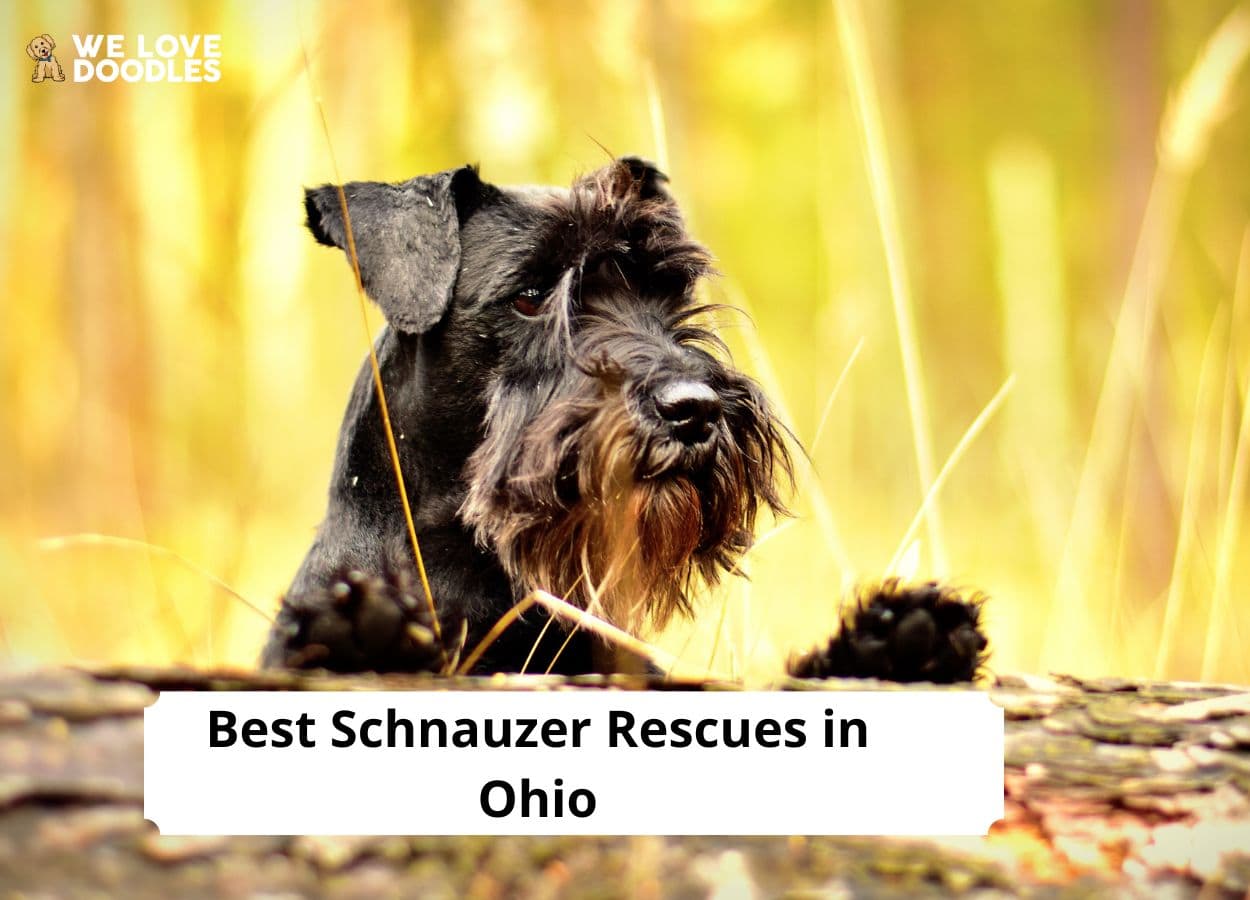 Adopting a puppy from Schnauzer rescues in Ohio is very exciting. The Schnauzer is a very receptive and intelligent dog that enjoys being challenged. Unlike most dogs, Schnauzers are not a fan of physical activity – they can only exercise for so long before becoming bored. Instead, they are more interested in puzzles and toys that allow them to flex their brain.
Unfortunately, many healthy and happy Schnauzers are awaiting adoption in shelters and rescue organizations. While rescue organizations save some dogs from streets and puppy mills, most dogs are surrendered by owners due to issues such as relocation or the dissolution of a marriage.
Therefore, many of these dogs are used to family life and can become excellent pets if given a chance. In addition to providing unconditional affection, dogs benefit humans emotionally, mentally, and even physically. Research shows that being responsible for a pet can help relieve loneliness and give a sense of accomplishment.
It can teach humans to empathize, be compassionate, be kind, and more. Adopting an animal can help an animal in need while also making you feel good about yourself. Therefore, we always say it's better to adopt a Schnauzer than buy one. Below are the most well-known pet rescues in Ohio and surrounding areas that will help you adopt a Schnauzer in no time.
Before you scroll down this list of Schnauzer rescues in Ohio, you can check out these other rescue shelter recommendations from our team at We Love Doodles: Best Basset Hound Rescues in Ohio and Best Mastiff Rescues in Ohio.
Find a Schnauzer Rescue Shelter Near Me in Ohio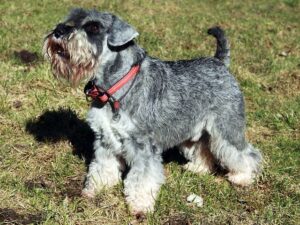 Our team at We Love Doodles compiled this list of the best Schnauzer rescues in Ohio for you to check out.
Schnauzer Product Recommendations: Best Plush Dog Toys and Best Ceramic Dog Bowls.
1. Schnauzer Rescue Cincinnati
Schnauzer Rescue Cincinnati (SRC) has come a long way since first rescuing a dog named Sarge in 2004. He was nine years old and diabetic when they brought him in. He was the first animal they ever rescued and is now their mascot. The owner of this organization saw a need for a group that rescues and rehabilitates Schnauzer mixes of any age or health condition.
In his opinion, pets with special needs and the elderly require the most assistance. SRC's coverage area includes parts of Missouri, Kentucky, Indiana, and Michigan. They not only accept owner-surrendered Schnauzers but also rescue Schnauzers who are facing euthanasia or living in unsuitable conditions.
To be clear, they are a tax-exempt organization. If you are interested in adopting a dog from SRC, fill out the online adoption form available on their website. The rescue will contact you if your application is shortlisted to schedule an in-person interview and a home visit.
You will be considered eligible to adopt their dogs if all seems well. The adoption fees at SRC are higher than that of shelters. However, the fees cover everything from microchipping to spaying and neutering surgeries and the cost of keeping the animals safe and secure in the facility.
Schnauzer Rescue Cincinnati Details
2. Great Lakes Giant Schnauzer Rescue
Great Lakes Giant Schnauzer Rescue is one of the few 501(c) (3) Schnauzer rescues in Ohio. Their sole purpose is to promote the well-being of rescued Giant Schnauzers by finding them new, suitable homes. Their co-founders, Mary Nichols and Lisa Armitage, have worked in Giant Schnauzer Rescue for a combined 20 years and bring a wealth of knowledge to the table.
They've assembled a team of dedicated volunteers who work tirelessly to find homes for these amazing animals. When you submit an adoption application, it will be reviewed by Great Lakes Giant Schnauzer Rescue soon as possible. If your application is accepted, one of their directors will contact you to schedule a phone interview. This brief interview will allow them to learn more about you and answer any questions they have about your application materials.
If they decide to select you, the volunteers will contact the references and veterinarian you provided on your application. The next step is a house visit. The volunteers will contact you to arrange a visit to your home. They need to know if the dog is going to a good family with a fenced yard or an acceptable alternative, where the dog will live, and what the neighborhood is like.
Great Lakes Giant Schnauzer Rescue Details
3. Secondhand Mutts
Secondhand Mutts is a cage-free adoption center located in Cleveland, Ohio. The organization provides veterinary care and safe housing to dogs who need rehabilitation through a network of volunteers and foster parents. The focus of this organization is as much on rehabilitation as rescue; they believe that well-adjusted dogs have a better chance of finding a new home.
Dogs in their care are well-looked after; their physical health is assessed when they first come to the rescue. Afterward, the rescue assesses their personality and behavior to determine their psychological soundness and proposes a Suitable training and socialization plan. In addition, dogs in their care learn social cues they need to become well-behaved pets by interacting with other dogs in a controlled environment.
Moreover, before being put up for adoption, all dogs are socialized with humans and other dogs, temperament tested, given a clean bill of health by a veterinarian, preventative care they may require, immunized, tested for parasites like heartworms. and spayed or neutered. There are no limitations on the participating dogs' size, breed, age, temperament, or activity level. You can adopt any dog you want. The Mutt Hutt, where the group meets, gives the dogs plenty of chances to interact with other dogs and people.
Secondhand Mutts is a Schnauzer rescue in Ohio with a safe and welcoming environment for dogs of all sizes to interact in a natural outdoor area where they can run and play while receiving plenty of attention and affection from caring volunteers. They pay special attention to shy dogs as they are frequently overlooked by rescue organizations and people looking to adopt a dog. With their help, all dogs blossom into healthy and happy pets.
Secondhand Mutts Rescue Details
4. Save The Animals Foundation (STAF)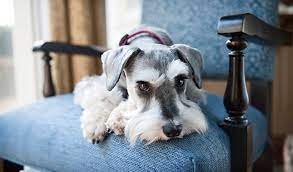 Save the Animals Foundation (STAF)pet rescue in Ohio is a charitable organization. Its only sources of revenue are adoption fees and money generated from fundraising. Everyone involved in the organization's operations is a volunteer. All donations are used to care for the animals at the shelter and are not used to cover administrative costs or pay staff.
Many animals saved by this no-kill shelter have been mistreated or abused in the past. Volunteers work two shifts daily to provide loving homes for cats and dogs throughout the year. As a result, STAF's animals receive the best possible care, including a nutritious meal and regular veterinary checkups.
When a rescued animal is brought in, the rescue's vet gives the animal a complete medical checkup and necessary vaccinations before it is admitted to the shelter. The animals are also spayed or neutered as part of our effort to promote responsible pet ownership.
In addition, off-site obedience training, a volunteer and dog mentor program, and home-like quiet areas for one-on-one time with the animals are just a few ways STAF ensures the animals' well-being. STAF saves dogs of all breeds; therefore, you will likely find a Schnauzer here too. However, you must keep checking with the rescue for updates.
Save The Animals Foundation Details
5. Franklin County Dog Shelter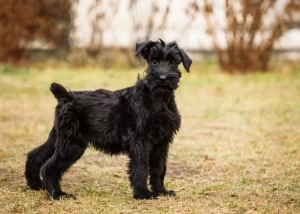 The last on our list of Schnauzer rescues in Ohio is the Franklin County Dog Shelter & Adoption Center in Columbus, Ohio. Stray and abandoned dogs are brought to this sanctuary to find new homes. This government agency is responsible for teaching the public how to be better pet guardians in addition to receiving reports of potentially dangerous dogs.
The Ohio county shelter is the largest in the state. Over 4,000 dogs are rescued and cared for annually in shelters and foster homes. On any given day, there are 60-100 adoptable dogs. Every dog brought to the Franklin County Dog Shelter & Adoption Center is treated with kindness and compassion and is provided with necessities until it is claimed or adopted.
The organization's mission is to protect residents of Franklin County from the health and safety risks posed by stray dogs and to ensure the well-being of dogs. Before being placed for adoption, each dog is spayed or neutered. The shelter also offers free spay/neuter for dogs belonging to Franklin County residents who meet the requirements.
In addition, as part of its community education program, FCDS offers Basic Obedience Training Classes, allowing dog owners and their puppies to connect through shared experiences. Finally, the Franklin County Dog Shelter offers low-cost compassionate euthanasia for animals suffering from illness, old age, or a dangerous disposition.
Franklin County Dog Shelter Details
Choosing a Schnauzer Rescue Shelter in Ohio
Adopting a pet is a big decision; you've to think of everything that needs to be done ahead of time (both planned and unforeseen), but the benefits far outweigh the risks. Adopting a pet from a shelter helps to save a life. In addition, adopting allows another animal to be saved by freeing up a spot at a shelter.
Many people are hesitant to form an attachment to a shelter dog, but once you have, they will shower you with unconditional love. When you adopt a rescue dog, you are doing more than just saving a life; you are giving that dog a second chance at life and the opportunity to develop its distinct voice.
You're opening the door to a new beginning in a world where second chances are often scarce. Without a doubt, adopting a stray dog will completely change your life. Prepare for a new beginning as you say goodbye to loneliness and the same old routine. Instead, you can expect your new pet to bring you joy, energy, and love.
Conclusion For The "Best Schnauzer Rescues in Ohio"
Having a Schnauzer rescue dog means having a companion, a friend, and eventually a family member. When adopting a dog, many people assume they are saving it, but in truth, the dog brings more light and love into their lives than they can imagine. We hope that the Schnauzer rescues listed above help you find an adorable and healthy puppy in Ohio.
For more guides similar to this list of Schnauzer rescues in Ohio, you can check out these other rescue shelter recommendations from our team:
Before you adopt a Schnauzer companion from a rescue shelter in Ohio, you can learn more about this dog breed by watching the "Standard Schnauzer – Top 10 Facts" down below: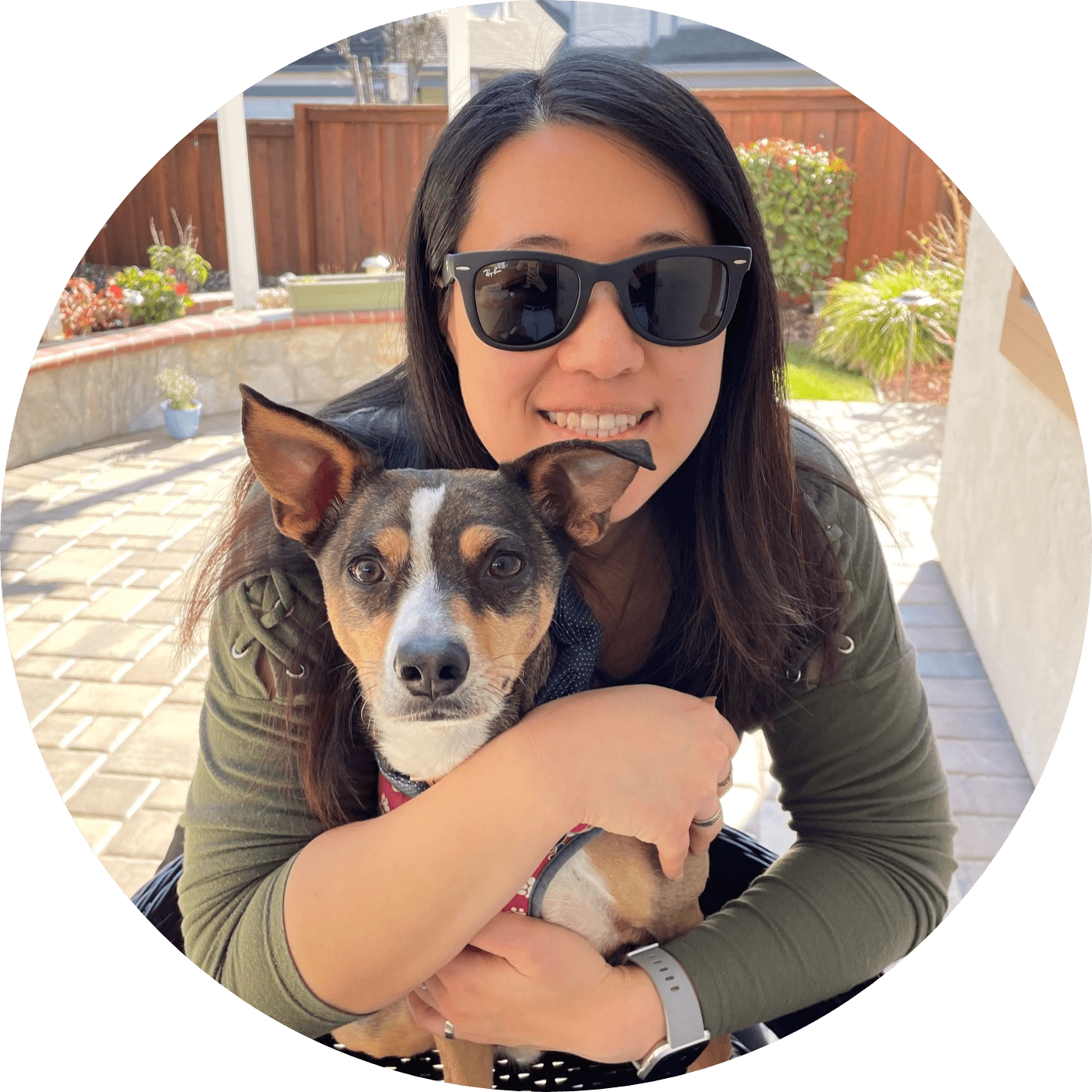 Dr. Sabrina Kong graduated from the Royal Veterinary College in England in 2016 and has been working at a small animal clinic in Northern California since then. She grew up in the Bay Area and got her bachelor's degree from Cal Poly San Luis Obispo. She also became a Certified Canine Rehabilitation Practitioner through a program at the University of Tennessee.
When she isn't in the clinic taking care of her four-legged patients, she enjoys traveling and trying new foods with her friends and her three-legged dog, Apollo. She adopted Apollo from her clinic when he was a puppy with numerous health issues. Dr. Kong truly cares about taking care of animals.