Here's what you need to know if you're searching for breeders with Poodle puppies in Montana. Due to their intelligence, friendliness, and relatively less fur-shedding, Poodle Puppies are excellent companions, even for kids. But just as cute and cuddly, they're also quite a handful and require much attention from you.
Before scrolling down this list of breeders with Poodle puppies in Montana for sale, you can check out these other recommendations from our team at We Love Doodles: Best Australian Shepherd Breeders in Montana and Best German Shepherd Breeders in Montana.
Poodle Breeders in Montana
There are three main types of Poodle Puppies you can choose from:
The Standard Poodle is usually 15-23 inches tall and weighs 60-70 pounds. Female standard Poodles weigh 40-50 pounds.
The Miniature Poodle is generally 10-15 inches tall and weighs 10-15 pounds.
Toy Poodle is usually 8-10 inches tall and weighs 4-6 pounds.
Below is a list we've compiled to help you choose the best Poodle Puppies for sale in Montana by top breeders.
Poodle Product Recommendations: Best Dog Bells For Potty Training and Best Soft Dry Dog Foods.
1. PuppySpot's Poodles For Montana
PuppySpot is a terrific online platform that matches budding owners with their perfect Poodle puppies. With over 200,000 dogs sold so far and 10,000 five-star reviews from verified buyers, they guarantee no Poodle puppy mills, backyard breeders, or scammers with their strict screening system.
Their vetting process includes over 100 criteria which less than 10% of applicants pass, and they partner with organizations such as the AKC and the American Humane Society to bring you the absolute best. They even provide a 10-year health warranty for all their Poodle dogs, a full-body health check, and a delivery service that flies all over America.
Their website is incredibly easy to use, with helpful buying categories and a quiz that helps you find your perfect match. It also scores A+ on the Better Business Bureau and features helpful information and adorable pictures. They only list Poodle puppies that have already been born with no waiting lists, so you'll know exactly what you're getting when you make a purchase; in the meantime, you can check out their social media pages for updates on the puppies.
PuppySpot Details
2. Snowy Mt Poodles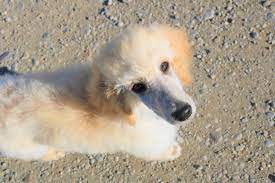 Are you looking for Poodle Puppies? Well, you hit the jackpot. At Snowy Mt Poodles, you get Poodle Puppies raised on the farm alongside cows, chickens, and sheep. The best part about Snowy Mt Poodles is their love for their Poodle Puppies, even long after other families have adopted them. Snowy Mt Poodles guarantee all Poodles in their breeding program are adequately tested to ensure healthy Poodle Puppies.
Snowy Mt Poodles Details
3. Debbies Poodles
Debbies Poodles are founded on the belief that Poodles are the most resilient, friendly, and loving breeds. They also believe this breed has been incorrectly stereotyped as a "sissy" dog when its origins paint the picture of an enduring, strong yet loyal, and loving dog.
Debbies Poodles is committed to ensuring that all their Poodle Puppies are bred for quality, proper temperance, excellent coat color, and maintaining standard breeds of Poodles. The Poodle Puppies are groomed early to get used to every aspect. They are also potty trained and evaluated on their temperaments.
All Poodle Puppies at Debbies Poodles undergo the following tests: Comprehensive Blood Panel, Eye Cerf, DNA and Parentage, and Penn-Hip certifications. Health verification documents are available upon request. To adopt a Poodle Puppy from Debbies Poodles, fill out an application form on their site and request a PayPal invoice to make a deposit payment. Poodle Puppies are sold by Debbies Poodles on a Spay/ Neuter contract or Breeding/ Show contract.
Debbies Poodles Details
4. Wildrose Standards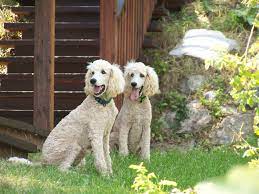 Wildrose Standards is the perfect fit if you're looking for Poodle Puppies that are loved and cherished in a small family home. A vet evaluates the Poodle Puppies five days after their birth, and Wildrose Standards guarantee all their Poodle Puppies are free from infectious diseases and any congenital issues.
The said guarantee is valid for two years after adoption. Don't let the small family home fool you, though. As soon as the Poodle Puppies are old enough – about five weeks old, and with the weather permitting they are let out of the house where they're trained and allowed to enjoy the outdoors.
At Wildrose Standards, the Poodle Puppies are groomed when they're four weeks old to get used to it as early as possible. To adopt a Poodle Puppy from Wildrose Standards, fill out an application on their website and submit the same with a $300 application fee which also serves as a reserve fee for the puppy. The Poodle Puppies are sold under a neuter/spay contract.
Wildrose Standards Details
5. Doodles and Poodles of Montana
Doodles and Poodles of Montana wrap up our list of able breeders in Montana. Doodles and Poodles of Montana are currently taking deposits for Bernedoodle and Goldendoodle Puppies due for adoption later this year. While the site mentions Poodles, unfortunately, they're not being bred this year by Doodles and Poodles of Montana.
Raised by a hobby breeder with over 30 years of breeding experience, the Bernedoodle and Goldendoodle Puppies are intelligent, loving, and perfect with kids and adults. All puppies are appropriately vaccinated and with no congenital disabilities. Doodles and Poodles do not offer to ship as they consider it not appropriate for the Poodles. Instead, they require that you come for the Poodle at the airport, or the Poodle can be sent with a nanny.
Doodles and Poodles of Montana Details
Choosing a Poodle Puppy in Montana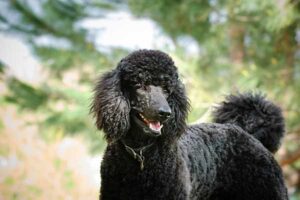 Finding the right Poodle Puppy breeder is as crucial as finding the right Poodle Puppy. With the right breeder, you are assured of adopting not just a healthy but a happy Poodle Puppy.
Here's a list of things to consider when choosing Poodle Puppy breeders in Montana:
Condition the litter is kept. If possible, insist on seeing where the Puppies are kept. If the waste is kept in an untidy place or the Puppies live in inhumane conditions, stop engaging with the breeder and report them to the authorities.
The number of times the Poodles are bred in a year. This is helpful to avoid breeders who are out to make a quick buck.
The breeder's reputation. Ask local vets, neighbors, or groomers about how the breeder treats her Poodles. Alternatively, you can verify the breeder's credential at your local Kennel or Poodle Club.
Do they require you to keep in touch? If so, this is a good sign that they're invested in the Poodle's well-being, and you're most likely in the right hands.
Availability of health documents. Avoid Breeders that are not willing to provide verifiable documents on the Poodle's health. There's likely something they're hiding, which may cost you down the road.
Ask the breeder why they breed Poodles. Based on how they respond, you can tell when a breeder loves their Poodles, and if they do, they're a good breeder, and you should adopt their Poodles.
When choosing the right Poodle Puppy breeder in Montana, take your time and adequately research each breeder. If possible, gather all the information you can about Poodle Puppies. This can be information on diet, common diseases, and even minor things like temperament. Once you've gathered this information, ask the breeder all the relevant questions and ask for clarifications if you do not understand something.
More About Poodle Puppies From Montana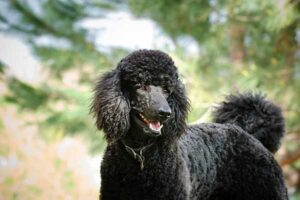 When searching for Poodle Puppies in Montana, it's easy to get mixed up with Doodle Puppies. After all, the two breeds are similar in appearance to the untrained eye, but there is one significant difference. Doodles are a hybrid of Poodles and other dog species, whereas Poodles are a distinct breed on their own. Just like all dog species, Poodle Puppies are vulnerable to diseases. Below is a shortlist you should be aware of as you adopt a Poodle Puppy:
1. Hypothyroidism
This condition weakens the immune system and causes hair loss and weight gain since the Poodle's metabolism isn't optimum. Fortunately, this condition is easily treatable using thyroid hormone replacement therapy.
2. Addison's Disease
A deficiency of the cortisol hormone causes this disease. Not diagnosed and treated may lead to digestive problems, lethargy, and even anxiety. Extreme forms of the disease can cause dehydration and electrolyte imbalance, requiring extensive hospitalization.
3. Epilepsy
This condition occurs at a higher rate in Poodles than in other breeds. Fortunately, it is easily manageable using medication and frequent monitoring.
4. Luxating Patella
Luxating Patella is the dislocation of the knee in Poodles. While genetics is the main contributor, other issues like poor nutrition and joint stress due to obesity contribute to the disease.
5. Progressive Retinal Atrophy
Unfortunately, this disease caused by a gene mutation is incurable and may lead to blindness.
6. Hip Dysplasia
Hip Dysplasia is the weakening of the hip joint in Poodles, with genetics's main contributing factor. However, obesity has also been reported to contribute to this condition.
On the bright side, there's so much you can do to prevent these diseases:
Ensure your Poodle Puppies have a balanced and nutritious diet.
Take your Poodle Puppies on walks outdoors.
Test your Poodle for hereditary risks and manage them from an early stage.
Adopt your Poodle from a responsible and health-conscious breeder.
Ensure your Poodle Puppies are adequately vaccinated against the following diseases: Kennel cough, Canine Parvovirus, Bordetella, Para-Influenza virus, and Canine Distemper, among others.
Conclusion For "Poodle Puppies in Montana"
There are many Poodle breeders around Montana and its environs, but you can never go wrong with the breeders mentioned above. Remember, Poodle Puppies are just like any puppies and would require a lot of attention.
So be sure to shower them with all the attention they need. And when you go looking for Poodle Puppies for sale in Montana, follow your gut. Don't just get a healthy Poodle Puppy; get a happy Poodle Puppy because you deserve it.
For more guides similar to this list of breeders with Poodle puppies in Montana, you can check out:
Before you bring home a Poodle companion from a breeder in Montana, you can learn more about this dog breed by watching "Poodle: The Pros & Cons of Owning One" down below: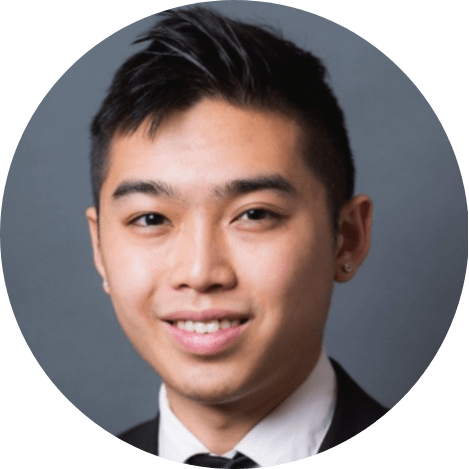 Andy is a full-time animal rescuer and owner of a toy doodle. When he's not saving dogs, Andy is one of our core writers and editors. He has been writing about dogs for over a decade. Andy joined our team because he believes that words are powerful tools that can change a dog's life for the better.
Why Trust We Love Doodles?
At We Love Doodles, we're a team of writers, veterinarians, and puppy trainers that love dogs. Our team of qualified experts researches and provides reliable information on a wide range of dog topics. Our reviews are based on customer feedback, hands-on testing, and in-depth analysis. We are fully transparent and honest to our community of dog owners and future owners.