We have a question for you if you're searching for the best Pointer rescues in the UK. Are you looking to get a new pet? Then you could consider adopting easy-to-train and affectionate dogs like the Pointer dog breeds.
For that, you must start your search with the best Pointer rescues in the UK. Pointer dogs are fantastic breeds but often end up in rescue shelters as their owners cannot take care of them, or poor breeding makes them develop health and behavioral issues.
Of course, some well-trained and well-behaved Pointers also end up in Pointer Rescues in the UK because of unavoidable situations. In this guide, we are enlisting several reliable organizations that rescue abused or neglected Pointer dogs.
Before you scroll further down this list of Pointer rescues in the UK, you can check out these other dog-related recommendations from our team at We Love Doodles: Best Shih Tzu Rescues in the United Kingdom and Best Beagle Rescues in the United Kingdom.
Find a Pointer Rescue Shelter Near Me in the United Kingdom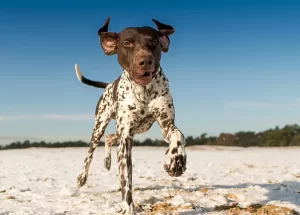 These shelters work hard to rehome Pointers and even help with their training and medical care. So, even if you cannot adopt a Pointer dog, you can always consider donating generously to these organizations.
Pointer Product Recommendations: Best Shampoos For Matted Dog Hair and Best Dog Football Toys.
1. Pointers in Need
Pointers in Need is a UK-based charity and rescue organization involved with rescuing and rehoming Pointer dogs in and around England. They even support the rescue of Pointer dogs overseas. Jan Britton and Claire Stokes started Pointers in Need in 2016.
Through their hard work and with the help of a dedicated team of volunteers, they are now a UK-recognized charity. They even work collaboratively with other rescue organizations to rescue and rehome Pointers in and outside the United Kingdom.
When writing this guide, they had almost 20 Pointers available for adoption. If you cannot adopt currently, you can always support Pointers in Need by donating, volunteering, or buying their merchandise.
Pointers in Need Details
2. English Pointer Rescue
The founder of English Pointer Rescue began the English Pointer Rescue Fund in March 1973 with one clear aim – to prevent and protect every Pointer in distress and rescue it from its negative situation. The motto of this charitable organization is: "Pointers are our passion; rehoming them is our goal."
Not only do they help with the rescue efforts of Pointers, they even use technology, awareness campaigns, and special events that help make it easy for Pointer lovers everywhere to support the breed and work toward its welfare.
English Pointer Rescue recently hosted New Year raffles, and beach walks to promote awareness about the Pointers' welfare. Their website also contains information about caring for Pointers, tips to keep them safe and healthy, and healthy recipes for your dogs.
English Pointer Rescue Details
3. German Shorthaired Pointer Rescue
As the name indicates, the German Shorthaired Pointer Rescue of the UK helps rehome, rehabilitate, and provide reliable support to German Shorthaired Pointers (or GSPs). This highly reliable and reputable charity was established almost 35 years ago, in 1987.
Since then, they have provided caring homes to thousands of GS Pointers in need. They even help address aggression in GSPs and help owners with aggressive dogs.
Through various fundraising activities like dog shows and camping, they help match GSPs with the right owners. Here are the contact details of this non-profit organization in case you want to learn more about their upcoming events and available dogs.
German Shorthaired Pointer Rescue Details
4. GSP Rescue UK
Like the German Shorthaired Pointer Rescue above, the GSP Rescue UK is dedicated to rehabilitating, rehoming, and rescuing GSPs in need. The GSP Rescue is a registered non-profit organization registered with the Charity Commission.
Their registration number is 1172457. GSP Rescue UK is also associated with the Kennel Club Rescue, GSPA (German Shorthaired Pointer Association), and the GSP Society.
Their website is filled with heartwarming rescue stories about Pointers- do check them out here. If you wish to surrender your German Shorthaired Pointer for some reason or want to donate to this great organization, do check out the details below.
GSP Rescue UK Details
5. SeBPRA
This wonderful charity is associated with the rehoming and rehabilitating of Setters, Brittany Spaniels, Pointers, and other gun dogs. SeBPRA became a registered charity in 2021 with the registration number – 1194511.
The rescue home mainly rescues gundogs like Pointers from shelters in Spain. As many as 50,000-150,000 Spanish gundogs end up in shelters after their hunting days.
With the help of other charitable rescues in the UK, the founders and volunteers of SeBPRA are making people aware of these breeds as pets. They bring rescued Pointers and Brittany dogs from Spain and match them with the right owners in the UK.
SeBPRA Details
Social: Facebook. No other contact information was available about this organization.
6. GWP-UK
This wonderful organization rescues and rehabilitates German Wirehaired Pointers and keeps them safe until they match them with a forever home. The GWP UK works with charities across France, Spain, Italy, Rome, Greece, Bulgaria, Bosnia, etc., to save the abandoned Wirehaired Pointers from being euthanized.  Please support this great non-profit organization using the details below.
GWP-UK Details
7. Pointer Rescue Service
This registered charity does not keep rescued Pointers; they help other animal welfare organizations with funds and fundraising events. They also educate and spread awareness about the breed.
The Pointer Rescue Service helps other charities and defined groups by making grants to their organizations and charitable activities. Pointer Rescue Service charity number is 273168.
Pointer Rescue Service Details
8. The GWP Club Rescue
The GWP Club is the German Wirehaired Pointer breed's official UK and Irish club. They provide shelter to rescued GWPs – although on a small scale. They are completely self-funded and hope that kindhearted Pointer breed lovers like you come forward with donations.
The GWP Club Rescue Details
9. Spanish Stray Dogs Rescue UK
This wonderful charity rescues stray dogs from the streets of Spain and brings them to the UK for adoption. The organization was started in 2012, and since then, it has helped rehome thousands of stray dogs wandering the streets of Spain. The OSCR regulates the SSDR, and their registration number is SC043486.
It also works closely with the Spanish Stray Dogs (charity number G93320919) to help bring Spanish Pointers in distress safely into the United Kingdom. When writing this guide, they had over 5 Pointers (including Spanish Pointers) waiting to be found by caring dog parents in the United Kingdom.
Spanish Stray Dogs Rescue UK Details
How to Choose a Rescued Pointer Dog in the United Kingdom
Adopting a Pointer dog will improve your life and save a beautiful Pointer from being euthanized.  Gundogs like Pointers and other similar hunting dog breeds face neglect and abuse after they retire.
Several European animal shelters and dog rescue organizations take in these dogs, but they are overwhelmed by the number of Pointers looking for homes.
That is why charitable organizations in the UK fly into these nations to bring in these rescued Pointers. After providing them with veterinary care and training, they try and match them with the right dog owners in England.
If you are one such kind-hearted dog lover looking to rehome a Pointer, then the following tips can help you narrow down your choices in Pointer rescues in the UK:
1. Get to Know the Pointer Thoroughly
Good rescue homes are clear and upfront about their dogs and provide potential owners with information about their health/behavior. This is one of the main reasons why many Pointer Rescues who listen above refuse to take in aggressive dogs.
Once you have shortlisted a rescue home, ask to meet all of their Pointer dogs available for adoption. Look for a dog that shows an interest in you, has no aggressive tendencies and is friendly.
Once you like a Pointer, visit it regularly for the next couple of weeks. Try to schedule your visits at different times of the day. If you have other dogs, introduce them to the Pointer gradually.
2. Consider Your Circumstances
Before adopting a Pointer rescue, ensure you are committed to its care for the next several years. Ensure you can manage the dog's nutrition, veterinary care, and training. Some Pointers that are rescued may have special needs due to their health or behavioral problems.
Many abused, traumatized, or hurt Pointers might even have separation anxiety and will require you to stay by their side. Ensure that you are financially and emotionally capable of managing your Pointer's special needs.
3. Be Realistic in Your Expectations
Often, a rescued Pointer's negative traits may not be visible immediately, and it could take some time before you find out why it was given up for adoption. Therefore, be upfront with the shelter, find out all you can about the dog, and keep realistic expectations from them.
Conclusion For The "Best Pointer Rescues in the UK"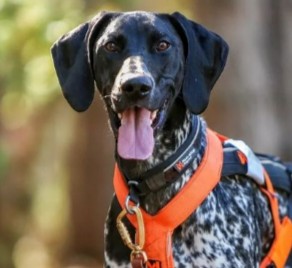 If you believe that all dogs deserve a second chance and love one of the many Pointer dog breeds, then get in touch with Pointer Rescues in the UK listed above.
Even if you aren't looking to adopt, you could always consider volunteering or donating money for their efforts. Your generosity will help these dog rescue shelters provide better resources and facilities to all Pointer dogs in need.
For more guides similar to this list of Pointer rescues in the United Kingdom, you can check out these other dog-related recommendations from our team:
Before you bring home a Pointer companion from a rescue shelter in the United Kingdom, you can learn more about this dog breed by watching the "Pointer Dog – Top 10 Facts" down below: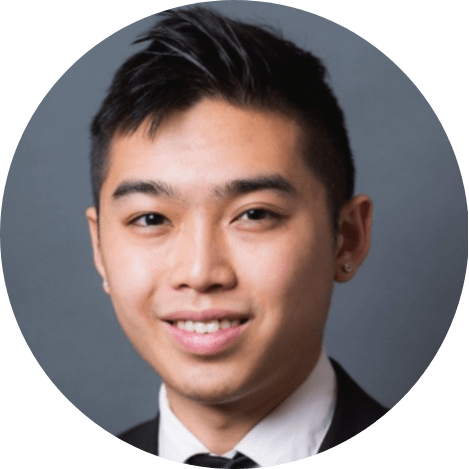 Andy is a full-time animal rescuer and owner of a toy doodle. When he's not saving dogs, Andy is one of our core writers and editors. He has been writing about dogs for over a decade. Andy joined our team because he believes that words are powerful tools that can change a dog's life for the better.
Why Trust We Love Doodles?
At We Love Doodles, we're a team of writers, veterinarians, and puppy trainers that love dogs. Our team of qualified experts researches and provides reliable information on a wide range of dog topics. Our reviews are based on customer feedback, hands-on testing, and in-depth analysis. We are fully transparent and honest to our community of dog owners and future owners.