Pitbull rescues in Maryland help rehabilitate and rehome disadvantaged dogs across the state. This list is the perfect guide if you're looking to adopt a Pitbull in need. In the United States, the term 'Pitbull' is generally used to group various breeds, including the Standard American Pitbull Terrier, American Bulldog (occasionally), Staffordshire Bull Terrier, American Staffordshire Terrier, American Bully and any crossbreed that shares some of the physical characteristics of these breeds.
Overall, the Pitbull is a loyal companion and loving family dog. These dogs gradually evolved from exceptional farm dogs to full-time in-house nanny dogs due to their gentle nature around children. Moreover, their tenacity and courage make them a favorite choice for sporting competitions such as agility, weight-pulling, and obedience.
We've compiled a list of breed-specific pet rescues in Maryland that are dedicated to saving such high-demand breeds from kill shelters and puppy mills. Since there aren't many Pitbull rescues in the state, we've also included rescues from the nearby states of Pennsylvania and Virginia to make your quest for finding the perfect Pitbull easier.
Before you scroll down this list of Pitbull rescues in Maryland, you can check out these other dog rescue shelters from our team at We Love Doodles: Best Beagle Rescues in Maryland and Best Chihuahua Rescues in Maryland.
Find a Dog Rescue Shelter Near Me in Maryland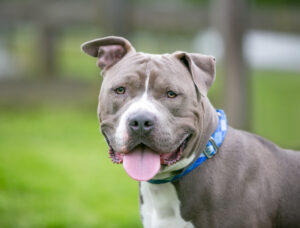 Our team at We Love Doodles created and compiled this list of the best Pitbull rescues in Maryland to help you on your journey.
Pitbull Product Recommendations: Best Beef Trachea For Dogs and Best Shock Collars For Large Dogs.
1. Kennel to Couch
We begin our list of Pitbull rescues in Maryland with Kennel to Couch, a 501(c)(3) devoted Pitbull adoption advocacy. Kennel to Couch collaborates with other shelters and rescues, along with the community, to sponsor adoptable Pitbull.
Moreover, once adopted, all the dogs receive a free-of-charge- sponsorship benefits package to facilitate the adoptive parents and their new forever companion. Kennel to Couch works to provide adequate support and incentives to promote the adoption of disadvantaged Pitbull.
It ensures that none of its sponsored animals are euthanized in shelters due to overcrowding and that each animal is given sufficient time to find a permanent home. All sponsored dogs are thoroughly evaluated and medically cleared before presenting for adoption.
The adoption advocacy aims to break stereotypes associated with Pitbull and teams up with recognized programs to provide professional support and training to families who adopt them.
Kennel to Couch also organizes activities where prospective adopters and sponsored dogs can interact. In addition, its engaging social media campaigns ensure that the community knows when a dog is available for adoption.
Details of all the sponsored dogs and their respective shelters are mentioned on the website. If an adoptive parent comes across a Pitbull they like, they can contact Kennel to Couch representatives for more information.
Kennel to Couch Details
2. Pits and Rotts for Life Rescue, Inc.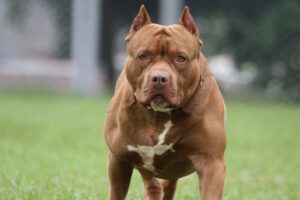 Pits And Rotts for Life Rescue is another 501(c)(3) non-profit organization dedicated to the rescue, rehabilitation, and rehoming the American Pitbull Terrier and Rottweiler. This all-volunteer rescue operates via foster homes across Maryland instead of kennels and shelters.
All the dogs at Pits and Rotts for Life are fully vetted; they are vaccinated, spayed/neutered, dewormed, tested (and treated if required) for heartworm/fleas/ticks, and microchipped. If you're interested in adopting a Pitbull from this rescue, fill out and submit the adoption application.
Pits And Rotts requires a donation of $250 to $350 to adopt one of its Pitbull. Upon review, a representative will contact you to inform you whether your application has been approved.
This is followed by a scheduled home visit to assess your family and home environment. If everything checks out, you will be invited to meet the Pitbull at the organization and will be matched with one that's best suited to you.
Pits and Rotts for Life Rescue, Inc. Details
3. Biggies Bullies
Founded in April 2011, Biggies Bullies is a 501(c)(3) non-profit all-volunteer organization registered with the Internal Revenue Service and the Pennsylvania Bureau of Corporations and Charitable Organizations.
Its mission is to rehabilitate and rehome Pitbull and Pitbull-type dogs in Pittsburgh, Pennsylvania, and surrounding areas. Despite being a relatively small rescue, Biggies Bullies focuses on educating the community about responsible pet ownership, spaying/neutering to reduce euthanasia rates, and science-based training.
With the proper care and humane training, the rescue ensures its dogs are placed in loving families and will prove to be cherished companions for them. All dogs at Biggies Bullies are examined by a licensed vet, spayed/neutered, tested/treated for heartworm/fleas/ticks, microchipped, and vaccinated.
The adoption fee is $150, and besides covering medical/health costs, it includes the following:
A bag of food
Freedom harness
Four training sessions with a professional trainer
Lifetime support from the Biggies Bullies volunteers and representatives
To adopt a Pitbull, submit the adoption application, and an adoption coordinator will contact you within 48 to 72 hours. Approved applicants are invited to the rescue headquarters and other pet dogs to meet best-fit adoptable dogs. If everything goes well, a two-week trial period is scheduled, the success of which determines whether the rescue dog can be officially adopted.
Biggies Bullies Details
4. Bella-Reed Pitbull Rescue
Next on our list is Bella-Reed Pitbull Rescue, located in Southeastern Pennsylvania. This 501(c)(3) non-profit rescue organization operates via a small network of dedicated and compassionate volunteers that rehabilitate rescue dogs for adoption to forever homes.
Bella-Reed Pitbull Rescue's mission is the positive promotion of the Pitbull. Despite working only in the Philadelphia and New Jersey areas, the rescue collaborates with other informative and rescue groups worldwide. It doesn't have a kennel or shelter and operates via foster homes that love, train and groom the dogs until adoption.
The main focus of the rescue is Pitbull aged 3 months and older. Dogs are taken in mainly from local, partnered, high-kill shelters. All rescues are vaccinated, spayed/neutered, and regularly tested/treated for heartworm.
The adoption fees are as follows:
Six months and below: $400.
Seven months to one year: $350.
Two years to five years: $300.
Six years to Eight years: $200.
More than 8 years: $175
Once your adoption application is reviewed and approved, a volunteer will schedule a home visit to meet your family and pets and assess if your home environment is suitable for a Pitbull. If everything goes well, you can meet the dogs you want to adopt.
A non-refundable adoption donation fee is required once the adoption is finalized. Moreover, you might be asked to pay half of the adoption fee for dogs who are adopted but aren't ready to go to their forever homes.
Bella-Reed Pitbull Rescue Details
5. Pitties Love Peace, Inc.
Another Pitbull rescue located in Pennsylvania is Pitties Love Peace, Inc. Founded by a group of Pitbull enthusiasts with many years of experience, this non-profit organization is dedicated to the advocacy, rehabilitation, rehoming, and preservation of the Pitbull.
Pitties Love Peace, Inc. offers a haven for Pitbull and Pitbull mix dogs throughout the northeast, focusing mainly on Pennsylvania. Its team of devoted volunteers and families operates through approved temporary foster homes that provide security and love until the dogs find a loving forever home.
All rescue dogs are given bedding, good-quality food, proper veterinary care, training, grooming, and special medical treatment (if needed). Simply submit the online adoption form and a $10 application fee to initiate the adoption process.
Pitties Love Peace, Inc. Details
6. Bobbie's Pit Bull Rescue & Sanctuary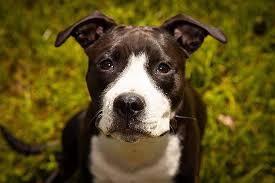 Last on our list of Pitbull rescues in Maryland is a charitable 501(c)(3) Pitbull rescue located in Virginia – Bobbie's Pit Bull Rescue & Sanctuary. Founded in early 2016, Bobbie's Pit Bull Rescue & Sanctuary's mission is to rescue, restore, and rehome bully breed dogs, i.e., American Pitbull Terriers, Bull Terriers, American Staffordshire Terriers, Staffordshire Bull Terriers, American Bullies, American Bulldogs, and mixes.
In addition, Bobbie's Pit Bull Rescue & Sanctuary educates the public about responsible pet ownership and acts as an adoption partner with local county animal shelters. It aims to bring awareness about the above-listed breeds and the significance of spaying/neutering, immunizations, and rectifying behavioral problems in rescue animals.
Bobbie's Pit Bull Rescue & Sanctuary also facilitate low-income and homeless individuals to care for their pets and make a living. All the rescue dogs at Bobbie's Pit Bull Rescue & Sanctuary are vetted, spayed/neutered, vaccinated, microchipped, and treated for heartworm/fleas/ticks. You need to fill out and submit an application to initiate the adoption process.
The adoption fees are as follows:
Puppies (0 to 12 months): $350
Dogs (13 months to 7 years): $200
Seniors (8 years and above): $150
Special needs dogs: reduced or waived adoption fee depending on specific circumstances
Bobbie's Pit Bull Rescue & Sanctuary Details
Choosing a Pitbull Rescue Shelter in Maryland
The rescues we've included in our list stand out because of certain qualities that make them reliable and reputable.
If you're searching for puppy rescues in Maryland on your own, remember to account for the following:
The health of the dogs: the rescue dogs must be treated for any illnesses, ticks/mites/heartworm, spayed/neutered, and vaccinated. Make sure the rescue provides adequate nutritional and veterinary care.
Overpopulation: to avoid overcrowding, good rescues usually restrict the number of dogs they take in. This also helps avoid euthanasia and ensures that all rescue animals get access to the required resources.
Business ethics: always check for a 501(c) (3) charitable status, reasonable adoption fees, where the funds are invested, and the behavior of the staff and volunteers. Moreover, go through the rules for adoption and fostering in detail. Look for online reviews or contact previous customers for a more detailed and honest review.
The attitude of the volunteers: friendly and cooperative staff keen to answer your questions is a sign that the rescue is dedicated to finding the perfect pet-person match.
Participation in events: an active presence at public events allows the community to interact with the rescue pets and also lets the rescue promote itself while highlighting its needs.
Solid connections: collaborations with other shelters/rescues, veterinarians, spay/neuter clinics, and trainers further establish the devotion of the rescue to the welfare of its animals.
More Information About Pitbull Puppies in Maryland
The Pitbull is a strong dog with a misconceived notion of being inherently vicious. When this breed is given proper attention, training, and socialization, it makes the best and most trustworthy family guardian dog.
A Pitbull thrives with a dedicated and experienced owner that displays leadership. It excels at high-level obedience and sporting activities. Since this breed is often trained for dog fights, an abused and neglected Pitbull might display aggression and hostility.
However, these attributes can be tamed by skilled fosters. Although a Pitbull will do better running around a fenced yard, it also adapts well to apartment life as long as it is given enough exercise. Gentle around children, a Pitbull also makes the perfect babysitter.
Conclusion For The "Best Pitbull Rescues in Maryland"
Adopting a rescued and rehabilitated Pitbull will save a dog from being euthanized and create space for a new rescue dog. We hope you can get on one of the waiting lists for these Pitbull rescues and find your forever companion soon.
For more guides similar to this list of Pitbull rescues in Maryland, you can check out these other dog rescue shelter recommendations from our team:
Before you adopt a Pitbull companion from a rescue shelter in Maryland, you can learn more about this dog breed by watching "7 Pit Bull Facts That Might Surprise You | Chewy" down below: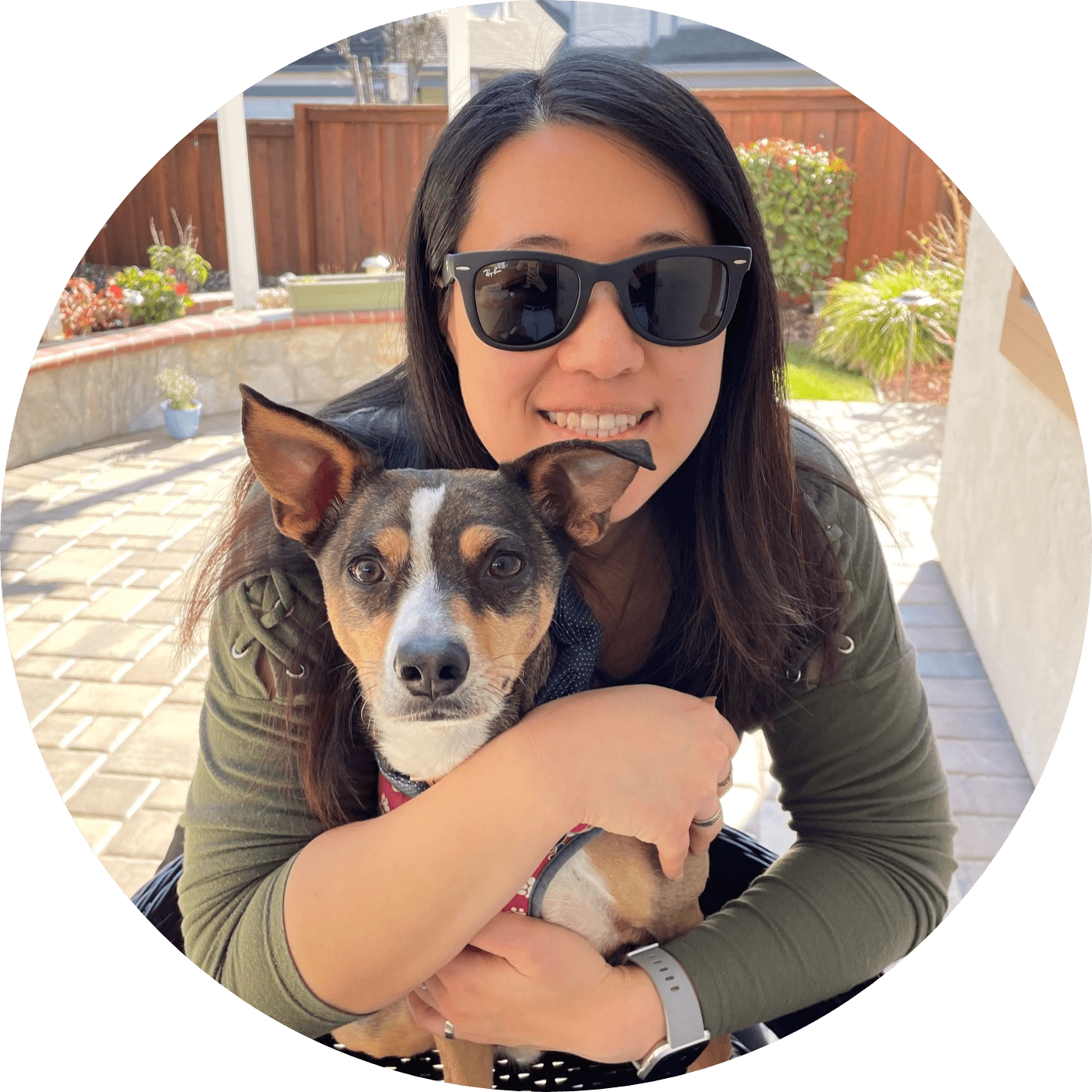 Dr. Sabrina Kong graduated from the Royal Veterinary College in England in 2016 and has been working at a small animal clinic in Northern California since then. She grew up in the Bay Area and got her bachelor's degree from Cal Poly San Luis Obispo. She also became a Certified Canine Rehabilitation Practitioner through a program at the University of Tennessee.
When she isn't in the clinic taking care of her four-legged patients, she enjoys traveling and trying new foods with her friends and her three-legged dog, Apollo. She adopted Apollo from her clinic when he was a puppy with numerous health issues. Dr. Kong truly cares about taking care of animals.