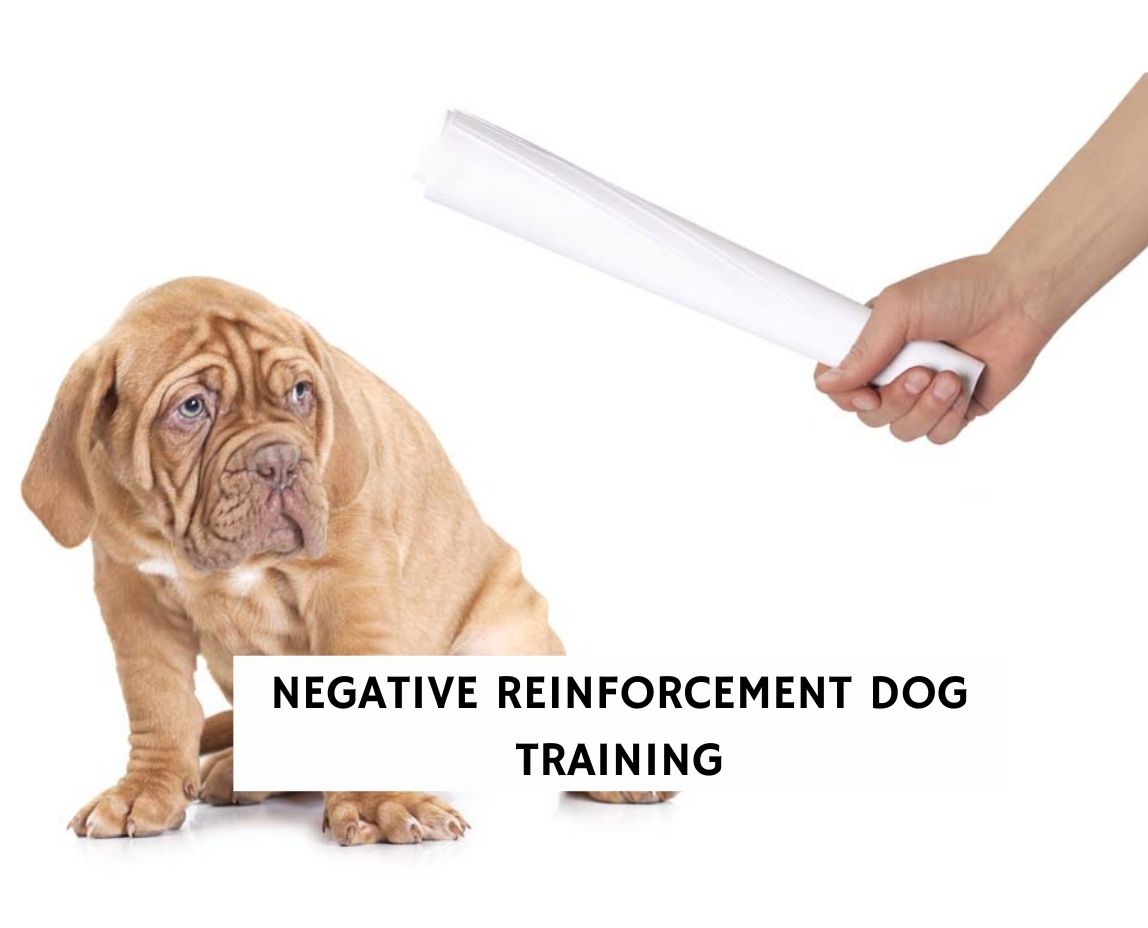 When we say "dog training," more than a couple of things come into mind. It involves telling your dog commands or cues, following them, then giving apt praise, pats, and a treat. That's a good training process, but it's not all of it. There are four general ways to train your furry friend and among them is our current focus: Negative Reinforcement.
Before scrolling down this guide "Best Negative Reinforcement Dog Training Guide," check out these similar articles:
Introduction to Dog Training
In a nutshell, it's adding or removing behaviors. Training your dog to sit when told to is you adding the "sit" behavior when you or someone tells them to sit, same as removing the behavior or excessive barking when they hear a passing car.
Even complex tasks like leading blind people, herding hundreds of sheep, or looking for someone buried in the snow are all the result of adding and fortifying one single behavior after another, combining into those complex tasks.
Related: Best Shock Collars For a Biting Puppy.
Positive and Negative Reinforcement For Dog Training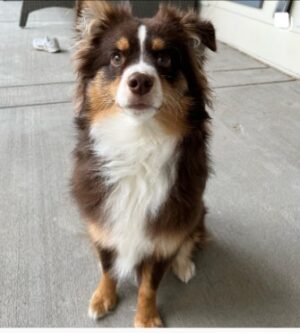 Before we start, the terms here don't mean "good" and "bad." Instead, you can think of it as "additive" and "subtractive" Reinforcement. Let's break them down to understand better what we mean.
Reinforcement means you're going to increase the likelihood of your dog doing a specific behavior. You can do this in many ways, but it's generally split into 'positive' and 'negative.'
Positive Reinforcement means you're "adding" something to make your dog perform a particular behavior more often. The most common method is showing your dog a food treat when commanding them to do a task like sitting. Then when they perform, you give the treat.
You add the promise of this reward to motivate your dog, and the more you do it, the more they learn and master the behavior until they don't need the motivation and perform the behavior.
Negative Reinforcement is the opposite. You "subtract" something to strengthen the behavior. You introduce negative stimuli called an "aversive," which means something that causes a strong dislike.
In the example training above, you put your hand on your dog's back and press while telling them to sit. When they do sit, you take your hand away. Your dog wants the pressure removed in this process, so it decides to sit when it hears you say it.
Related: Why is Your Goldendoodle Barking and How to Stop It.
Dog Reinforcement vs Punishment
Doing something labeled "negative" to your dog may always sound like "punishment," but in training terms, there's a significant difference between them. Reinforcement, as we stated before, is strengthening a behavior.
This means you want your dog to do less of a specific unwanted or harmful behavior and more of a desired good behavior. Punishment, on the other hand, reduces the occurrence of undesirable behaviors.
One common behavior most owners want to be reduced is excessive barking. It's fine for your dog to do doggy things like barking and jumping around, but barking non-stop at 2 AM would ruin more than just your sleep.
You also have positive and Negative Punishment, which means adding and removing. Those combined with the two Reinforcement methods make up the "Quadrants of Operant Conditioning." These are the theorized methods of training that apply to most, if not all, training methods.
Related: Can a Shock Collar Hurt a Dog?
Is Negative Reinforcement For Dogs Bad?
Short answer:
No. However, like all things in this world, anything in excess is bad, and variety is the spice of life.
Long answer:
Negative Reinforcement is highly effective when used in tandem with the rest of the Operant Quadrants. Some dogs respond better to Negative Reinforcement, just as some respond better to Positive Reinforcement.
Using negative reinforcement exclusively may work, but it will have adverse effects like inducing fear into your dog, which severs that all-important bond dogs and their owners need.
On the opposite end, using Positive Reinforcement exclusively may work, but in the long run, your dog may become dependent and won't perform that wanted behaviors without positive motivation, and even affect current behaviors.
The dog training process takes full advantage of Operant Conditioning. When specific methods aren't as effective to certain dogs, they can change them, such as shifting the positive punishment into negative reinforcement.
This shift can be small. For example, when training your dog to stop leading when going for walks, if they don't respond to pulling the collar when they lead (positive punishment), you instead stop walking until they stop leading (negative punishment).
Examples of Negative Reinforcement
This part of the quadrant theory applies to more than dog training and can even be used in classrooms, work training, and all kinds of conditioning.
A real-life example happens in a typical family household: Kid's room is messy, so the parents complain and clean the room to stop the complaining.
With this example, you can think of many other ways people or dogs would change or perform their behavior to stop the stimulus. On the other hand, promising your kid a decent dessert if they eat their leafy greens is indeed positive reinforcement.
With dogs, it applies even outside training. Using verbal correction on your dog for chewing on the furniture is negative reinforcement. Since your dog would want the scolding to stop, it will lessen furniture chewing.
There are plenty of training tools out there in training sessions that safely and effectively deliver negative reinforcement. We have choke collars, prong collars, dog cones, and perhaps the most controversial of them all, shock collars. Of course, misuse of these products, especially shock collars, can reinforce the wrong kind of behavior.
Related: Best Shock Collars For Medium Dogs.
Are Using Shock Collars Bad For Your Dog?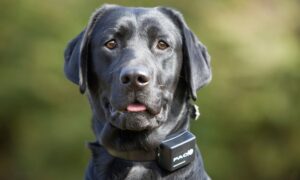 A shock collar works as it was named. It delivers an electric shock wherever the prongs are touching. The power varies per brand, and you can change the levels for most brands.
The collar, when used right, is a highly effective tool that can work on most dogs, especially the more stubborn ones. However, getting a poorly made device or misusing it can cause physical and long-term mental harm to your furry friend.
These are the two most common harmful effects:
Fear: This is perhaps the most impactful of the effects. The negative association with the shock collar will end up being "reinforced" with collar misuse. Effects vary, such as your dog losing motivation when wearing the collar or becoming very aggressive when the collar is put on, all because they feel severe anxiety due to the shock and sometimes the uncertainty of when the shock will come.
Skin Damage: When you keep the collar on too tight or for too long, the metal prongs can and will damage their skin even without using the shock function. Friction and Pressure wounds would appear, and for some, it could resemble burn wounds, making some think it's due to the collar's electrical discharge. (Though it's possible to cause burns if you're using a poorly made kit.)
What's the Best Way to Use a Shock Collar?
In most, if not all, training sessions, the most effective way is to use the collar as negative reinforcement. If misused, they may react negatively to just wearing the collar or feel anxiety because they don't feel control over it.
That control is what you'll teach your dog. Ironically, even when you're the one holding the trigger, your dog should also have some level of control over it. We'll explain how.
In negative reinforcement, you're going to trigger the shock just as you state the cue or command. When your dog does the correct behavior, you release the trigger. This way, your dog quickly understands that they must do a certain action to turn the collar's shock off, giving them a sense of control over it.
Of course, this means you have to teach them the right thing. Reinforcement is about strengthening a behavior, so it's your, or the trainer's, job to make sure your dog knows it before using the shock collar.
The Best Way to Train Your Dog
Shock collar or not, first know more about your furry-pal. Are they the stubborn kind? The shy kind? Or the kind that would rather play or bond with you instead of learning things?
Once you understand how your dog behaves, you can then adjust your training process. If you're following instructions or set rules, you can add more playtime or increase the food treats.
This is especially effective on aggressive dogs to lessen their irritability and anxiety. Once you get a good feel for your dog's behavior, you then plan your method. You can follow introductory training videos, or if you've trained before, use your go-to processes.
Regardless of the method, what's important is consistency and a bit of good timing. Your dog will quickly learn how to listen to you with consistency and timing. This skill speeds the training process significantly.
Instead of your dog just waiting for cues to perform, they will start observing you, even anticipate you. It's not rare for some dogs to suddenly do what you wanted even though you haven't commanded it, mainly because they listen and observe.
Related: How to Potty Train a Labradoodle and How to Train an 8 Week Old Goldendoodle Puppy.
Conclusion For The "Best Negative Reinforcement Dog Training Guide"
Negative reinforcement is only bad if you solely use it. It's only a quarter of the entire quadrant of operant conditioning and sometimes only half of the training techniques.
There are plenty of ways to go about dog training, but balance is the key to its effectiveness, as is with love and life. Combining consistency, variety, respect, and good treats is the recipe for improving your and your dog's quality of life as a family.
For more guides related to negative reinforcement dog training, you can check out:
You can learn more about negative reinforcement dog training by watching "Puppy Training 101 – Negative Reinforcement" down below: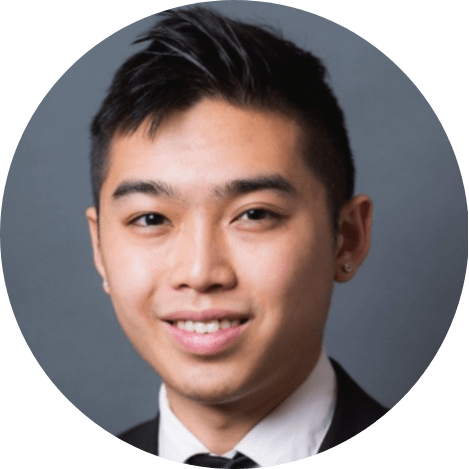 Andy is a full-time animal rescuer and owner of a toy doodle. When he's not saving dogs, Andy is one of our core writers and editors. He has been writing about dogs for over a decade. Andy joined our team because he believes that words are powerful tools that can change a dog's life for the better.
Why Trust We Love Doodles?
At We Love Doodles, we're a team of writers, veterinarians, and puppy trainers that love dogs. Our team of qualified experts researches and provides reliable information on a wide range of dog topics. Our reviews are based on customer feedback, hands-on testing, and in-depth analysis. We are fully transparent and honest to our community of dog owners and future owners.