Here's what you need to know if you're searching for breeders with Mountain Cur puppies in the United States for sale. A famous working dog, the Mountain Cur, was brought to the United States by European Colonizers in the eighteen century. They were commonly used for treeing small game like squirrels and as bay dogs when hunting larger game such as wild boars.
Today, Mountain Curs are commonly used as farm dogs, as they will protect their territory with vigor. They make excellent guard dogs and family pets, getting along well with people and other animals. They are alexcellenteat sports and performance dogs, easily trained. They are very active dogs, requiring lots of exercises.
If they don't have a job to do, daily walks or runs are a must, or they become bored and destructive. If you are considering purchasing a Mountain Cur, it's essential to keep the history of this dog in mind when planning for its future. Despite being incredibly intelligent, Mountain Curs can be strong-willed, so reinforcing that you are the leader is an important first step in their training.
They also have a strong prey drive, so they may need to be trained not to go after certain smaller animals such as cats. Many reputable Mountain Cur breeders across the United States, though they are most popular in the South. This article will provide a list of the Top Mountain Cur breeders in the United States, where you can find healthy, happy Mountain Cur Puppies for sale.
Before you scroll down this list of breeders with Mountain Cur puppies in the United States for sale, you can check out these other breeder recommendations from our team at We Love Doodles: Havachon Puppies in the United States and Best Border Collie Breeders in the United States.
Best Mountain Cur Breeders in the United States
Our team at We Love Doodles spent our time doing the research, so hopefully, you can find a suitable Mountain Cur companion to introduce into your home.
Mountain Cur Product Recommendations: Best Shock Collars For Large Dogs and Best Flea Collars For Dogs.
1. Mountain View Kennel, LLC, Bonnieville, Kentucky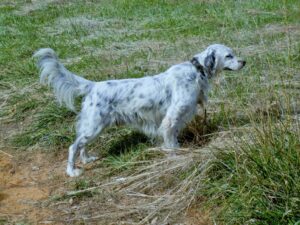 Mike and Marie Bloodgood run Mountain View Kennels. Mike began his journey with hunting dogs in 1971 when he was just 15. After working with and training several different types of hunting dogs over the years, Mike discovered his natural talent for such a job.
Mike and Marie were married in 1982. In 1993, they bought an 8-acre piece of land to kennel their dogs in Kentucky. Years later, they bought an even larger farm, formerly used for Tennessee Walking Horses. Mike and Marie spared no expense creating the perfect kennel for their dogs.
In 1994, Mike was awarded a "Lifetime Outstanding Breeder" award. Throughout the many years of dog breeding and training, Mike Bloodgood is probably the most influential breeder in the development of the Mountain Cur, even trademarking a new breed of dog, the Mountain View Cur.
Mike and Marie take pride in the health and happiness of all their animals. They are strongly against cheap kibble, feeding their dogs only the best quality dog food. Their kennels are climate controlled and have a rubber foundation that is more comfortable for the dogs.
Throughout the many decades of breeding and training working dogs, Mike, Marie, and their dogs have won countless awards and prizes. The family, however, gives all credit to God, as they are highly involved in the church and believe the Holy Spirit led them to such success.
Mountain View Kennel Details
2. Walnut Ridge Mountain Curs, Georgetown, Ohio
Mandy Middleton, the Walnut Ridge Mountain Curs owner, has passionately loved the breed since she first adopted one in 2011. She began her breeding business in 2016 and is now a member of the Original Mountain Cur Breeders Association and many other associations.
As a preservation Mountain Cur Breeder, Mandy strives to maintain the many versatile traits of the Mountain Cur. Mandy focuses on the health and working ability of all her dogs. All her dogs are tested for genetic disorders and have thus been entirely negative.
The Mountain Cur puppies bred by Walnut Ridge are intended to be versatile working dogs, capable of helping their owners with almost any task. They offer "puppy preschool" classes that will help prepare puppies for their new homes and potential jobs.
Walnut Ridge Mountain Curs Details
3. Lost Forty Kennels, Sheridan, Arkansas
Lost Forty Kennels is a family-owned breeding business owned by Tiffany Teater. The dogs are raised in regular, daily family life, and all household members are involved in their care and training. Tiffany is a self-proclaimed dog lovwho invests thoroughlyted in her animals' health and well-being. All dogs are tested for genetic disorders such as dysplasia, eye illnesses, and cardiac issues.
Puppies are vet-checked at six weeks old and given their first round of vaccinations, and they come with a health guarantee. When puppies are sent home, they are given a toy that carries their littermate's scent and a bag of food. Because they are raised in such a social, family environment, puppies at Lost Forty Kennels are socialized from a young age.
The family's day-to-day lives revolve around their animals, and with 10 acres of private property, they have lots of room for training, hunting, and playing. Training begins young, and Tiffany prides herself on the ability to hunt all her dogs. Lost Forty Kennels Mountain Curs participate in all Arkansas' hunting seasons, and their dogs thrive in such an environment.
Lost Forty Kennels Details
4. Peterson's Cur Pups, Edmore, Michigan
Brad and Debi Peterson have been handling Mountain Curs since 2007 and now run their own breeding business. The couple is a lifetime member of the Kemmer Stock Breeders Association and provides their local community with purebred, healthy Cur puppies. Brad and Debi have been in love with the breed for years and are constantly amazed at the intelligence and trainability of Mountain Cur puppies.
So far, all their litter has come from their two household pets, Sadie May and Todd. The Peterson dogs are bred for their unique tracking ability, with puppies as young as 11 weeks able to follow a trail. Focusing primarily on Kemmer Stock Mountain Curs, all Peterson's Cur puppies come home with registration papers, first vaccinations, and deworming.
Peterson's Cur Pups Details
5. Missouri Ozarks Original Mountain Curs, Licking, Missouri
A small-town family-owned business, Ozarks Original Mountain Curs is run by Larry Atkins and Maegan Campbell. Hunting in the Ozarks is a long-time family tradition they pass down to their children. The MOOMC dogs are primarily used for hunting squirrels and raccoons, though they are capable of much more.
Night-time hunting is a favorite of the Atkins family, and their dogs thrive in a job-driven environment. The care and well-being of the animals at Ozarks Original Mountain Curs are at the forefront of their business. They highly encourage customers to keep in touch after purchasing a puppy. Their website is filled with many satisfied patrons' pictures, praise, and gratitude.
Missouri Ozarks Original Mountain Curs Details
6. Squirrel Dog Dynasty, Ashland, Ohio
Kevin Spencer, the owner of Squirrel Dog Dynasty, received his first squirrel dog at just 15 years old and has been enraptured ever since. He thoroughly enjoys the process of breeding, training, and hunting working dog breeds.
Squirrel Dog Dynasty sells puppies, started or finished dogs, truly offering something for everyone. Kevin primarily raises Mountain Curs, Mountain Feists, and mixed breed options. All puppies heading to a new home come with their first shots and dewormer.
The professionalism, friendliness, and knowledge shown by Squirrel Dog Dynasty are top-notch. Previous customers have praised Kevin's ability to find them the perfect dog that would suit their and their family's individual needs. He also offers to ship whenever possible for the convenience of his patrons.
Squirrel Dog Dynasty Details
7. WyoMountainCurs, Casper, Wyoming
Another lifelong dog lover, Caleb, has been hunting with dogs for over 35 years. He has over 15 years of experience breeding and training them for the same sport. He discovered the Original Mountain Cur Breeders Association in his search for the perfect, intelligent, agile, and nose-driven hunting dog.
Caleb purchased a male and female from the OMCBA and was astonished at the ease with which they trained. He began to breed a litter from his two household pets, and the results were just as impressive. Years later, WyoMountainCurs has a fantastic reputation as a Mountain Cur Breeder in Wyoming.
His puppies sell like hotcakes, and often customers will wait months on a waitlist before a litter is born. This is not uncommon for purebred dogs with such esteemed lineage. In Wyoming, Mountain Curs are some of the best hunters for larger prey such as coyotes and mountain lions.
Caleb's dogs are bred to excel in tracking and taking down these animals safely and always putting their owner's commands before their instinct. WyoMountainCurs also works with local trainers who will purchase puppies from Caleb's litter for training and sell them as fully finished hunting and treeing dogs. This is an excellent way for local businesses to support each other and provide the community with beloved pets.
WyoMountainCurs Details
8. Black Jack Blue Tick Kennel, Greenville, North Carolina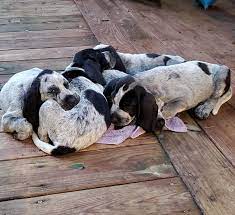 Owned by James Crosier, BJBTK breeds and trains quality hunting dogs used in championships across the United States. On their 10 acres of land, they have a large play area and dog run for the animals in their care that keeps the dogs healthy and happy. Black Jack Blue Tick Kennel is a family-owned business and keeps the same family of dogs.
They have bred the same line of dogs for almost 50 years. Their Mountain Curs are trained to hunt various prey, such as foxes, coons, squirrels, and much more. BJBTK has litters available every spring and fall, and customers will often need to get on a waitlist and be in contact with James to ensure they are getting a puppy.
They offer training services for young puppies and sell started and finished dogs. Three stud dogs are available for breeding services, and BJBTK will even ship semen to those who can't make the trip themselves. With seven generations of champion show dogs, few can beat the pedigree of these dogs. Puppies from their females are available six weeks after birth.
Black Jack Blue Tick Kennel Details
Conclusion For "Mountain Cur Puppies"
So, there you have it. Eight of the best Mountain Cur breeders in the United States. If you're after one or more Mountain Cur puppies to add to your family, look no further than the business on this list. They tick all the right boxes.
For more guides similar to this list of breeders with Mountain Cur puppies in the United States for sale, you can check out these other similar content from our team at We Love Doodles:
Before you purchase a Mountain Cur puppy from a breeder in the United States, you can learn more about this dog breed by watching the "Mountain Cur Dog Breed: Facts and Information" down below: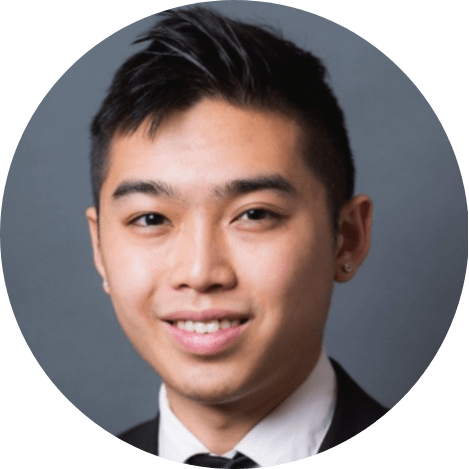 Andy is a full-time animal rescuer and owner of a toy doodle. When he's not saving dogs, Andy is one of our core writers and editors. He has been writing about dogs for over a decade. Andy joined our team because he believes that words are powerful tools that can change a dog's life for the better.
Why Trust We Love Doodles?
At We Love Doodles, we're a team of writers, veterinarians, and puppy trainers that love dogs. Our team of qualified experts researches and provides reliable information on a wide range of dog topics. Our reviews are based on customer feedback, hands-on testing, and in-depth analysis. We are fully transparent and honest to our community of dog owners and future owners.