If you're searching for Maltese breeders in North Carolina, then here's a question we have for you. Are you looking for a small, quiet, and non-shedding dog to add to your family? If you answered yes, then a Maltese is the breed for you. Malteses typically grow between 4 to 8 lbs, so you can guarantee that your little puppy will be comfortable whether you live in a small apartment or a large house.
The Maltese dog breed is also very quiet, so you won't have to worry about waking up the neighbors. Additionally, Malteses are great for people who suffer from allergies as they shed minimally. If you live in North Carolina and a Maltese sounds like your perfect match, you will need to find a good breeder; luckily for you, many reputable breeders in your state are more than willing to help you every step of the way to your new furry friend.
Before scrolling down this list of Maltese breeders in North Carolina, check out these other breeders: Maltipoo Puppies in North Carolina For Sale and Havanese Breeders in North Carolina.
Maltese Puppies For Sale in North Carolina
You can find a list of great breeders around North Carolina down below. These breeders all specialize in breeding healthy and happy Maltese puppies; if you are ready for your new addition, contact these breeders today.
Maltese Product Recommendations: Best Dog Foods For Maltese Tear Stains and Best Wet Dog Food For Small Breeds.
1. PuppySpot's Malteses for North Carolina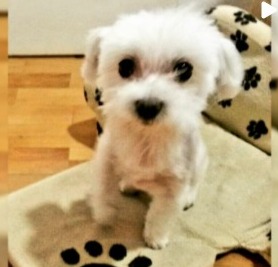 Finding Maltese breeders in North Carolina isn't an easy task, which is why our team at WeLoveDoodles highly recommends you checking out PuppySpot. PuppySpot is a reliable platform or marketplace filled with trustworthy breeders. You can connect with Maltese breeders on the website with puppies available to live with you.
In case you're worried about Maltese puppy mills, then don't. Every dog breeder on PuppySpot is strictly screened because the company wants the best for the puppies and families receiving them. So before you continue on your journey for Maltese breeders in North Carolina, we highly recommend checking out PuppySpot.
PuppySpot's Details
2. Oak Grove Maltese
Located on an 8-acre farm in the beautiful foothills of North Carolina, Oak Grove Maltese wants you to be united with your new best friend. Focused on breeding beautiful and healthy Maltese puppies, Oak Grove Maltese works with clients one-on-one to match them with the perfect puppy for their family. The dogs' typical weight at Oak Grove Maltese is 5-6lbs; occasionally, your Maltese puppy may grow to be slightly larger (7 to 8 lbs) or slightly smaller (3 to 4 lbs). Unfortunately, they cannot guarantee the size of their puppies.
Still, because of extensive experience and knowledge of the breed, they can make a good prediction. You will receive a one-year health guarantee that protects against life-threatening genetic defects when you adopt from Oak Grove Maltese. All puppies are additionally up-to-date on vaccinations and deworming before adoption. Contacting Oak Grove Maltese directly is the best way for you to make plans for your future puppy; they will ask you what you are looking for and suggest the perfect dog for you.
Once you have agreed upon a puppy, you will be asked to make a small deposit to reserve it. This deposit will be 10% of the final cost of your new dog. If you are interested in a beautiful puppy from Oak Grove Maltese, you can check out their website's "Available Puppies" page. You will find photos of all available puppies on this page, each puppy's predicted size once it reaches adulthood, and a small personality description; this information helps ensure that you are matched up with the perfect puppy for you.
Oak Grove Maltese Details
3. Ginger's Maltese
At Ginger's Maltese, their goal is to provide you with the perfect pet and family member. Located near Raleigh, North Carolina, this small breeder is a family-owned business that ensures that your future puppy is well-taken care of before adoption. Every parent dog and puppy is born and raised in a family member's house to ensure they are well-loved and well-socialized from the beginning of their lives. In addition, all puppies at Ginger's Maltese are up-to-date on vaccinations and dewormings before adoption.
Additionally, all puppies have undergone a thorough veterinary examination to ensure that they are in full health before leaving for their forever homes. You will receive a one-year health guarantee when you adopt Ginger's Maltese; this guarantee protects against any genetic defects that could be passed down to your puppy. If you are interested in adopting a beautiful Maltese from Ginger's Maltese, you must complete an adoption application online.
Once your application has been reviewed and approved, Ginger's Maltese will put you on a waiting list. Once your name is on the waiting list, you will be notified when a puppy becomes available to reserve; to reserve your puppy, you must make a non-refundable deposit that will go towards the final cost of your new puppy. So, contact Ginger's Maltese today to get one step closer to bringing home your perfect new family member.
Ginger's Maltese Details
4. Maltese Forever
If you are looking for a Maltese breeder with extensive experience, Maltese Forever is a great place to start. With over twenty years of breeding experience, Maltese Forever takes pride in providing its customers with top-quality Maltese puppies. This breeder has even won awards for being a primarily ethical breeder of beautiful Maltese puppies. All puppies at Maltese Forever are born and raised in the family home where they are well-socialized and loved before going to their new families. In addition, the parent dogs at Maltese Forever are registered with the American Kennel Club to ensure that they are healthy dogs.
Using dogs that fit the breed standard helps ensure that your new puppy will be in full health at the time of adoption. When adopting a puppy from Maltese Forever, you will receive a one-year health guarantee that ensures that your new dog is free of any genetic defects. If adopting one of these beautiful Maltese puppies from Maltese Forever interests you, be sure to get in touch with them as soon as possible. At Maltese Forever, they like to interact with potential customers one-on-one to decide if a Maltese is the right fit; they do this to ensure that all their puppies go to well-suited homes. So, if you know you are one of these loving homes, get started today.
Maltese Forever Details
5. Petite Paws Maltese
Petite Paws Maltese is an excellent choice if looking for a Maltese breeder with glowing customer reviews and healthy puppies. Located in Willow Spring, North Carolina, this breeder is a short distance from Raleigh. They breed American Kennel Club registered Malteses that are guaranteed to be happy and healthy. All puppies are up-to-date on vaccinations and dewormings when they go to their forever homes.
Each puppy comes with a one-year written health guarantee that assures that your new puppy is free from any genetic defects. Along with their excellent health, all puppies are also well-socialized and have begun potty training before adoption. The beautiful puppies at Petite Paws Maltese typically grow between 4 to 7 lbs when they reach adulthood.
You can view photos and measurements of parent dogs on their website; having a good idea of the size of the parent dogs used can help predict the size your puppy will grow to as an adult. If you are interested in a puppy at Petite Paws Maltese, you can contact them directly to join the waitlist. You also have the option of completing a deposit application immediately, and they will then contact you with more information; note, this deposit is non-refundable, so make sure you are ready for your new puppy before committing to a deposit.
Petite Paws Maltese Details
Website: Petite Paws Maltese
Email: petitepawsmaltese@gmail.com
Address: 501 Dupree Road Willow Spring, NC 27592
Telephone: (919) 538-8243
How To Choose a Maltese Breeder in North Carolina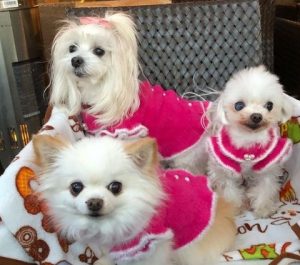 You may have noticed there are quite a few Maltese breeders in North Carolina. If you feel overwhelmed with your many options, there are a couple of things to keep in mind to help you choose the right breeder for you.  First, make sure that you have transportation organized before pick-up day. Some breeders can ship or transport puppies, but others will not; some breeders require you to visit and pick up your puppy in person. Second, if you decide on a farther away breeder, always make sure that travel plans are made in advance, or you may lose your puppy.
If you do not pick up your puppy on time, some breeders will charge you for boarding, and others may offer the puppy to the next person on the waiting list. Another thing to consider when choosing a breeder is how long you are willing to wait for your new puppy. Some breeders have long waiting lists that could result in receiving your puppy a year from when you first join the list. Other breeders have a smaller waiting list, depending on the number of parent dogs they breed. Always enquire how long the waiting list is before joining or else you may be stuck waiting for a while. 
Maltese Guides: Maltese vs. Maltipoo – Dog Breed Comparison.
Conclusion For The "Best Maltese Breeders in North Carolina"
If you live in North Carolina and Maltese sounds like a good match for you, check out one of these reputable breeders today; they can help answer any questions you may have about the breed and help match you with a perfect little Maltese puppy.
For more articles with mentions of the Maltese dog breed, you can check out:
To learn about the Maltese dog breed's character, care, and health – watch this video down below: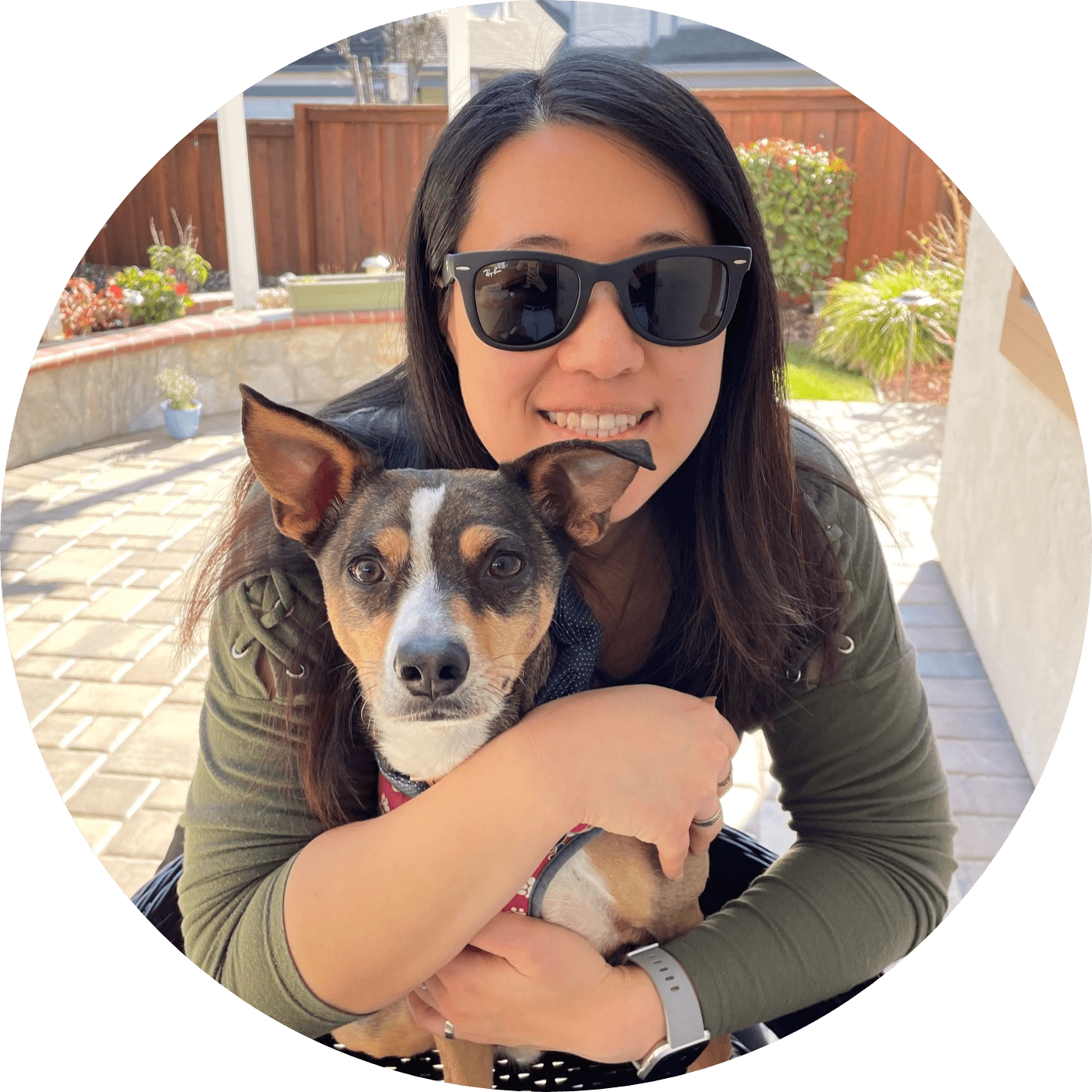 Dr. Sabrina Kong graduated from the Royal Veterinary College in England in 2016 and has been working at a small animal clinic in Northern California since then. She grew up in the Bay Area and got her bachelor's degree from Cal Poly San Luis Obispo. She also became a Certified Canine Rehabilitation Practitioner through a program at the University of Tennessee.
When she isn't in the clinic taking care of her four-legged patients, she enjoys traveling and trying new foods with her friends and her three-legged dog, Apollo. She adopted Apollo from her clinic when he was a puppy with numerous health issues. Dr. Kong truly cares about taking care of animals.