You may become alarmed by any odd lumps or hard bumps on your dog's nose. You might find yourself stressed as to whether the bump is malignant or not. Does it require a special visit to the vet or an emergency vet? Or can you afford to do nothing except wait and watch?
Several medical issues might cause a hard bump on the bridge of a dog's nose. For instance, it can be an infection, canine acne, dental problems, an accident, or benign or malignant tumors.
The most common treatment options are topicals, antibiotics, and oral medicines. A root canal or dental extraction may be required in cases of dental problems. Surgery, radiation, and chemotherapy are all viable therapies in case of a tumor.
Let's examine the many reasons why dogs get bumps on their noses as well as the potential treatments.
Before reading on, check out these other dog-related guides from our team at We Love Doodles: Popular Dogs with Pink Noses and Why Does My Dog Push His Food With His Nose?.
Causes & Treatment for a Hard Bump on Bridge of Dog's Nose
It might look strange for there to be a hard bump on the nose bridge. The lump may be harmless, such as a minor injury caused while playing or canine acne.
However, a bump may be more serious, such as nasal dermatoses, a tumor, or a dental issue. Read on to learn about more of the possible causes of finding a lump on the bridge of your dog's nose. If you are concerned, have the vet examine the bump to identify the underlying problem as soon as possible.
Nasal Dermatoses
Nasal dermatosis is a general name for the many skin conditions that affect a dog's nose bridge and nasal planum. From bacterial infections to auto-immune illnesses, there are many potential causes.
You may notice symptoms on the muzzle and/or the area of the nose without hair depending on the reason. Dogs can have pyoderma, demodicosis, dermatophytosis, and auto-immune illnesses like lupus, to name a few prevalent ailments.
Symptoms of a skin condition are:
Hard bump on the bridge of the dog's nose
Loss of pigment in the nose
Excess pigmentation of the nose
Redness
Crusting
Lesions
Inflammation
Skin flakes
Nose bleeds
Oozing lesions
Foul odor
Symptoms from these conditions frequently crossover. Therefore, the problem shouldn't be identified based just on outward appearance. To determine the precise reason for the lumps, the veterinarian will collect skin and hair samples to examine under a microscope.
Treatment
The treatment for nasal dermatoses in dogs depends on the kind of nasal dermatoses. The veterinarian will first rule out mites and diseases, then the dog should be examined for autoimmune diseases.
An open sore or ulcer on the surface of your dog's nose may be a condition called pyoderma. If pyoderma is the cause, your veterinarian will provide an antibiotic or anti-fungal ointment. The topical may need to be used for three to four weeks. If the problem is persistent, the veterinarian will do a skin culture and sensitivity test. It will be necessary to apply the prescribed antibiotics for eight to twelve weeks.
Similarly, the veterinarian will advise a topical medication for four to six weeks if your pet has dermatophytosis. For serious conditions, the veterinarian may also recommend oral medications. Only administer medications under the close supervision of a veterinarian.
Similarly, Demodex mites are treated with topical medications. The mites can be eliminated with 'off-label' medications, such as those from the isoxazoline family. Off-label usage entails using a medication for a purpose for which it was not intended. Only resort to this if you know for sure that nasal dermatosis in your dog is caused by mites.
The bump on the bridge of your dog's nose could be caused by an auto-immune disease. Immunosuppression is one of the most common forms of treatment for auto-immune illnesses. The medications and treatments will vary depending on the condition.
Hard Bumps Caused by Canine Acne
If the bumps on your dog's nose are caused by canine acne, you will see several lumps on the skin, around the lips, and on the muzzle. These bumps are usually red. In extreme cases, the bumps could end up bleeding. Additionally, you may notice facial swelling.
Additional signs of canine acne in dogs include:
Skin warts (with or without pus)
Pain in the vicinity of the nose
Excessive rubbing of the body on the ground or furniture to ease the itch
Usually, the ailment may be identified by the way it looks around the lips and muzzle. A skin biopsy, bacterial culture, and sensitivity test may also be done by the veterinarian. Infection may occur if the nose area contains scabs and bleeding bumps. A skin culture would aid in deciding on the course of treatment.
Treatment
One of the popular treatments for canine acne is topical benzoyl peroxide. The topical is sufficient to treat minor forms of the condition. However, if your dog has a persistent problem, the veterinarian may advise using the medication for a few weeks to prevent it from returning.
Steroids may be able to reduce severe inflammation. The veterinarian may advise using oral or topical steroids. The veterinarian will provide an antibiotic to aid in the skin's recovery if it is infected.
Nose Tumors on the Bridge of Dog's Nose
In dogs, abnormal cell growth in the nasal airway results in nasal tumors. These tumors are quite uncommon. They make up around 1% of canine tumors. The tumor may be malignant or benign. However, the majority of these tumors are malignant, which is unfortunate. A tumor on the bridge of a dog's nose is most frequently diagnosed as nasal cancer.
Some signs of canine nose tumors include:
Nasal dripping (can be pus or blood)
Facial malformation (this is when you may see bumps on the nose bridge)
Having trouble breathing
Lethargy
Loss of weight
Poor breath
As the tumor develops, you may notice unusual neurological symptoms such as:
Seizures
Circling
Behavioral abnormalities
Treatment
Physical examinations, blood testing, and chemical panel tests will help the veterinarian detect a tumor. The size and location of the tumor can be determined with the use of X-rays and CT scans. The dog's nasal discharge will be collected and examined under a microscope if it is present. The diagnosis could further be confirmed by a biopsy.
The veterinarian may perform surgical removal of the tumor based on its nature, size, and location. Surgery may be recommended along with radiation treatment or chemotherapy. To treat clinical signs, the veterinarian may also give antibiotics, NSAIDs, or painkillers.
When the Hard Bump is Due to Dental Issues
A hard bump on the bridge of your dog's nose may be caused by a dental infection or tooth breakage. Tooth breakage is often from a carnassial tooth. In dogs, the carnassial teeth are the fourth premolar of their top teeth and the fifth premolar of their bottom teeth.
There is little room between the teeth behind the carnassial tooth. Tartar may build up as a result of the limited space. This tartar buildup can cause bacterial infections if it isn't cleared off. Additionally, exposed roots may result from gum and jawbone recession.
If the dog bites down on anything tougher than its tooth, the carnassial tooth can shatter or break. Dogs might not pay much attention when this happens. They could bite more forcefully and continue eating normally.
Dogs with dental issues should be seen by a vet right away. The tooth canal may be exposed due to the shattered tooth. A tooth will often rot if it is not treated, which can result in infections and abscesses.
Treatment
Depending on the severity of the infection, either root canal treatment or tooth extraction may be recommended.
Bump on Bridge of Dog's Nose Caused by Allergies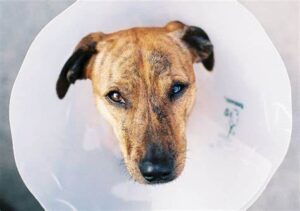 Simply put, an allergy is your dog's response to an allergen. An insect bite, a food protein, a plant in your backyard—anything could trigger a dog allergy.
Anaphylaxis is a form of allergic response that you should be cautious about. Following exposure to the allergen, the dog displays this response right away. This response occasionally poses a threat to a dog's life.
Signs of allergies in dogs include:
Itching
Redness
Hives
Excessive salivation
Vomiting
Clogged nose
Continuous licking
Swollen eyes
Treatment
Treatment is based on the allergen type. Your veterinarian will want details on any dietary or schedule changes, the time you first observed symptoms, and what the pet was doing just before. The most common treatment for preventing allergic responses is antihistamines. If the dog has itchy, irritated skin, a hypoallergenic shampoo or changes to their food may also be advised.
Other Injuries
Dogs are constantly moving. They might knock into walls or furnishings. If they aren't cautious, they can even fall down steps.
When playing, dogs use their paws and jaws. Although it might appear safe, your dog could suffer from injuries. Injuries may occur if the pet is involved in an accident, or if it gets into a fight with another dog.
Dogs use their noses to investigate and get to know their environment. When a dog is outside, he or she may go wild while sniffing around. Such vigorous use of the nose raises the likelihood of injury.
All these falls, trips, and sniffs might result in nose bumps.
Treatment
An ice pack applied to the muzzle might help reduce inflammation and halt bleeding. The veterinarian may also recommend a topical or oral medicine, depending on how the dog's injury was inflicted. If a dog's nose is just dry and flaky, they may benefit from a nose balm.
Frequently Asked Questions About Hard Bump on the Bridge of a Dog's Nose
What is a cyst on the bridge of a dog's nose?
A cyst on the bridge of a dog's nose could be caused by many conditions ranging from dog acne to nasal dermatoses, an abscessed tooth, or in severe cases could be a tumor.
Why is my dog's nose bridge swollen?
Many conditions could cause the bridge of a dog's nose to swell. Allergies, insect bites, or insect stings may cause light swelling. Severe swelling may be an indication of an abscessed tooth. A bump on the bridge of a dog's nose could also be caused by an accident while playing.
How do you treat nasal dermatoses in dogs?
Nasal dermatoses are usually treated with creams, but it ultimately depends on the diagnosis. Nasal dermatoses is an umbrella term for a skin condition on the bridge of a dog's nose, which can be caused by a range of ailments such as allergies, a skin infection, an auto-immune disease, and more. If you're concerned about a wound on your dog's nose, contact your veterinarian to receive a diagnosis.
Conclusion For "Hard Bump on Bridge of Dog's Nose"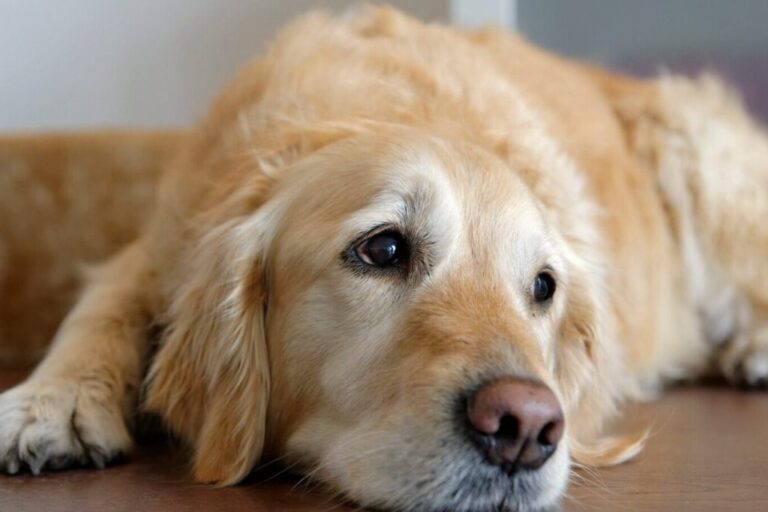 A hard bump on the bridge of your dog's nose may occur due to reasons ranging from bacterial or fungal infections, Demodex mites, dog acne, dental problems, allergic reactions, or due to an injury. In any case, it is best to get the dog checked by a qualified vet to rule out any serious causes.
If you find this guide, "Hard Bump on Bridge of Dog's Nose," helpful, you can check out these other dog-related articles from our team:
You can learn more about dog nose diseases by watching "Dog Nose Cancer – Symptoms, Treatment + Life Expectancy – Dog Health Vet Advice" down below: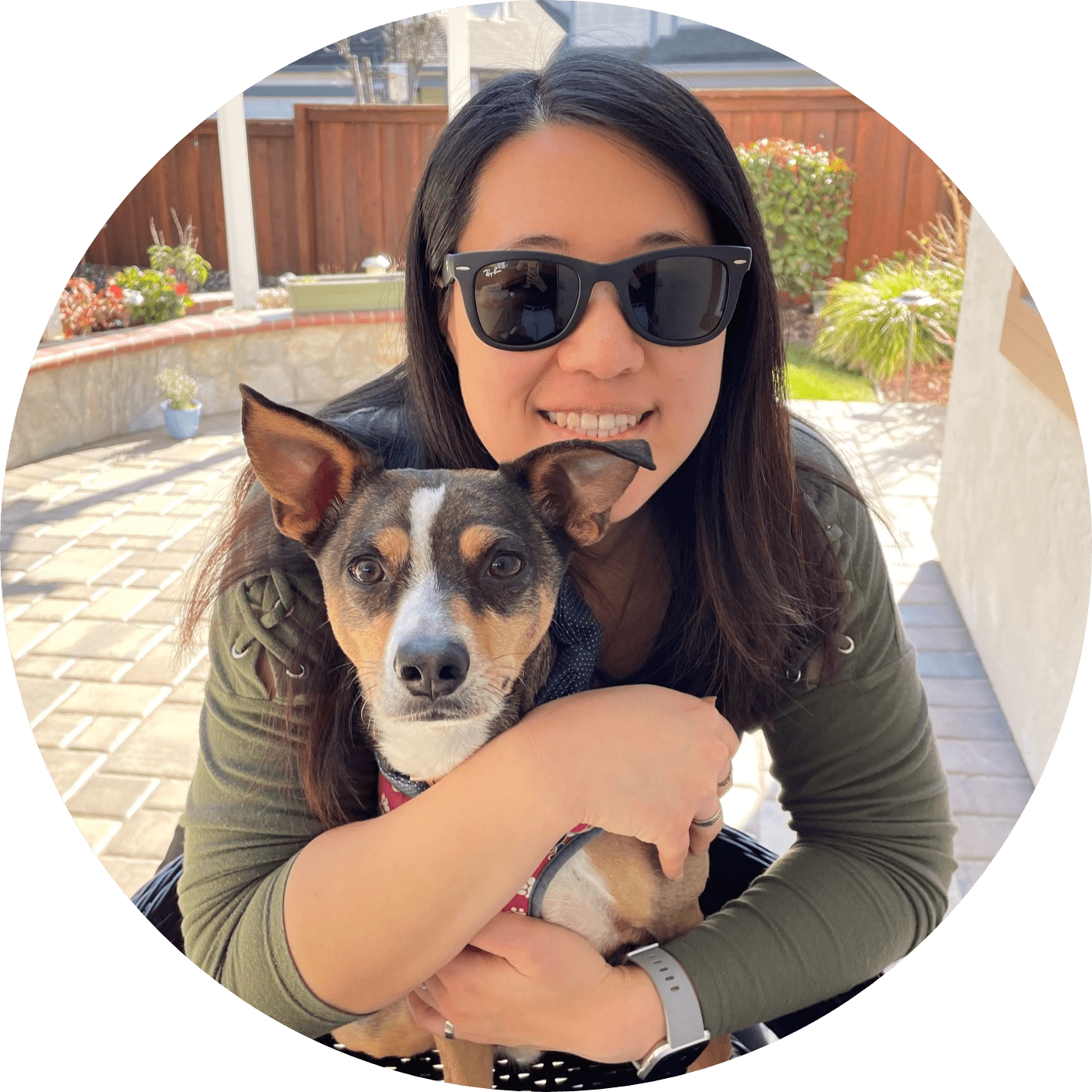 Dr. Sabrina Kong graduated from the Royal Veterinary College in England in 2016 and has been working at a small animal clinic in Northern California since then. She grew up in the Bay Area and got her bachelor's degree from Cal Poly San Luis Obispo. She also became a Certified Canine Rehabilitation Practitioner through a program at the University of Tennessee.
When she isn't in the clinic taking care of her four-legged patients, she enjoys traveling and trying new foods with her friends and her three-legged dog, Apollo. She adopted Apollo from her clinic when he was a puppy with numerous health issues. Dr. Kong truly cares about taking care of animals.