If you're searching for the best Golden Retriever breeders in Ottawa, you've come to the right guide. Golden Retrievers are considered one of the most friendly, intelligent, and trustworthy dogs.
Before scrolling down this list of Golden Retriever breeders in Ottawa, check out these other recommendations from our team at We Love Doodles: Best Cockapoo Breeders in Ottawa and Best Dog Rescues in Ontario.
Golden Retriever Puppies For Sale in Ottawa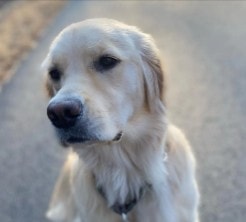 A Golden Retriever is the way to go f you are looking for a first-time easy pet to take care of. If you live in a part of Canada, then having a Golden Retriever means having a loyal pet and a hunting companion.
Golden Retriever Product Recommendations: Best Dog Football Toys and Best Dog Soccer Ball Toys.
1. Audeo Golden Retrievers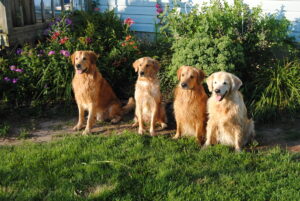 Audeo Golden Retrievers are reputable Golden Retriever breeders in Ottawa. They are a multipurpose kennel that is small and home-based. The word Audeo is Latin, meaning to venture, dare and go forth boldly.
They started as a hobby-based breeding center that has grown into a more significant business. They believe in breeding Golden Retrievers that are structurally sound and are good hunting dogs. But they also think that they should be easily trainable and friendly.
Their puppies are all raised inside the home and given socialization skills and neural stimulation early on. The owners are members of the Golden Retriever Club of Canada, the Golden Retriever Club of America, and the Canadian Kennel Club.
Audeo's Breeding Philosophy for Golden Retrievers:
They believe in putting in all efforts so that their dogs will surpass the average age of

Golden Retrievers

, which is ten years.
They are aware of the genetic disorders that are currently affecting this breed, and so they make sure to carry out all genetic testing so that their pups test clear for orthopedic and heart problems.
The dogs they breed are good hunters, intelligent, obedient, and agile.
They follow Gaylan's Goldens breeding philosophy, where all

puppies

will be handled and socialized from birth and given individual attention daily.
If you are interested in obtaining a dog from this puppy breeder in Ottawa, contact them at the email address below.
Audeo Golden Retrievers Details
2. Ambertru Goldens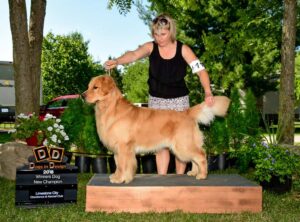 Ambertru Goldens is an established breeder of Golden Retrievers breeders in Ottawa. Their name will come up whenever you look for Golden Retrievers because they have been in the business since 1986.
They are located in the heart of the Ottawa Valley in Pembroke, Ontario. They breed dogs for conformation obedience competitions and accompany their owners on hunting trips.
All of their puppies are tested for the following:
OFA
Hip & Elbow
Heart Clear
Eye Screening
DNA test for PRA 1, PRA 2, NCL, etc.
All puppies are spayed and neutered, and they provide a lifetime guarantee. If you are interested in purchasing a puppy, you will need to fill out the application.
Due to COVID-19, there has been a tremendous demand for puppies. They have indicated on their website to resubmit your application if you don't hear from them by 2022.
Due to the overwhelming response, Ambertru may have missed some of the applications that have been submitted, so it would be a good idea to check with them via the email given below if you have not heard back.
Ambertru Goldens Details
3. GoldenWoods
GoldenWoods are registered breeders of Dark Golden Retrievers in the Ottawa area. They are members of the Canadian Kennel Club and believe in raising well-socialized puppies. The physique of the Dark Golden Retriever is a bit different than the lighter color one.
It has more compact built with thicker skin on the back. They are primarily used as hunting dogs and have a thick, lustrous coat. At the moment, this puppy breeder in Ottawa is not taking any new applications, but it will be a good idea to bookmark them because they may start soon.
Regarding current applications, the purchase process is as follows:
Fill out the application form.
Deposit $400 to reserve a dog and be put on a waiting list.
The waiting list will go in order unless GoldenWoods feels that the dog may not be a good fit for you. They reserve the right to refuse to give a puppy if they think that is the best thing to do.
Prices are subject to change for various reasons.
After the puppy is born, you will receive pictures and videos that you can share with your family.
The puppy will undergo a vet check, de-worming, microchipping, and first vaccinations.
They will go home with a piece of their mama's blanket which contains their mother's smell which helps to give them a feeling of security.
They will receive a welcome package from Purina Proplan.
The paper contract has a non-breeding clause in it.
Within six months, you will receive a purebred certificate and registration.
GoldenWoods Details
4. Glenbern Golden Retrievers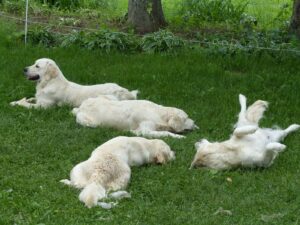 Glenberg Golden Retrievers are excellent Golden Retriever breeders in Ottawa. They are located in Perth, which is approximately one hour from Ottawa. They breed Canada Kennel Club registered English and British type Golden Retrievers.
The owner is well experienced and has owned Golden Retrievers for the last 30 years. Glenberg Golden Retrievers breed their puppies by ensuring they are kept inside the home at an early age. The birthing room is next to their kitchen, where they are kept with their mother until they are four weeks old.
Glenberg Breeding Practices:
All

puppies

receive exercise stimulation as young as three days
At 3.5 weeks, they are moved into another room with other dogs, cats, a TV, visitors, and an indoor/outdoor play area.
At six weeks, crate training starts.

Puppies

will learn how to use a litter/potty box.
There is a safe puppy play area at times when they are not supervised.
If you are looking to adopt a puppy from Glenberg, you should know the following:
They do not ship

puppies

They do require that you have a fence
Their

puppies

go through testing, including heart, eye, and DNA testing.
There is a warranty for the

puppies

for 24 months for conditions like hip and elbow dysplasia and hereditary heart and eye conditions.
All

puppies

are registered with the Canadian Kennel Club.
All of the

puppies

are raised at home.
All decisions about where the

puppies

depending on the application form, assessment, and interview: the

puppies

are ready to go at about seven to eight weeks.
Glenbern Golden Retrievers Details
5. Eden Kennels
Last on the list of the best Golden Retriever breeders in Ottawa is "Eden Kennels." Eden Kennels is a home-based Canadian Kennel Club registered breeder of Golden Retrievers. The breeder is located half an hour south of North Bay in the Parry Sound district.
They believe that Golden Retrievers were bred for hunting, and they continue to train their dogs for conformation, obedience, hunt tests, and tracking expeditions. The owner is a member of the Canadian Kennel Club and The Golden Retriever Club, and the breeder is registered with both.
At Eden Kennels, the puppies' parents are given special attention to make sure they are temperamentally sound and healthy. They purposely do not breed Retrievers of one color, so they have a variety of shades from light to dark gold.
When breeding, Eden Kennels keeps the following seven points in mind, which they call the Rule of Seven:
Been on seven different surfaces, including carpet, gravel, concrete, vinyl, etc.
Played with seven different objects, including balls, small balls, fuzzy toys, soft toys, cardboard items, etc.
Been in seven different locations like the bathroom, TV room, dining room, bedroom, car, garage, kitchen, etc.
Met and played with seven different people, including adults and children.
Been exposed to seven different challenges: climbing into a box, climbing out of the box, running around the fence, etc.
Eaten in seven different locations like the kitchen, TV room, crate, laundry room, basement, etc.
Eden Kennels is a great choice; although they are not Golden Retriever breeders in Ottawa, they are located about three hours from Ottawa by car. You can visit the picking up puppies page for more information.
Eden Kennels Details
How to Choose a Golden Retriever Breeder in Ottawa
If you are wondering what you should look for in a Golden Retriever breeder, we can give you a few quick tips:
Inspect the premises and check to see if it is clean and hygienically maintained by the pet

breeder

.
Ask to see the mother of the

puppies

.
Ask whether the parents have been genetically tested and have a certificate stating that they are free from any genetic disorders.
Where Can You Find a Reliable Golden Retriever Breeder in Ottawa?
You can find several great Canadian Kennel Club-certified pet breeders in Ottawa and surrounding regions. You need to make sure that the breeder you choose is responsible, reliable, and open to you visiting their premises.
Conclusion For The "Best Golden Retriever Breeder in Ottawa"
Here is a quick guide that can jumpstart your search for your Golden Retriever. Good luck, and we hope you find your golden best friend soon!
For more guides similar to this list of Golden Retriever breeders in Ottawa, you can check out:
Before you bring home a Golden Retriever from a breeder in Ottawa, you can learn more about the breed by watching "10 Things Only Golden Retriever Dog Owners Understand" down below: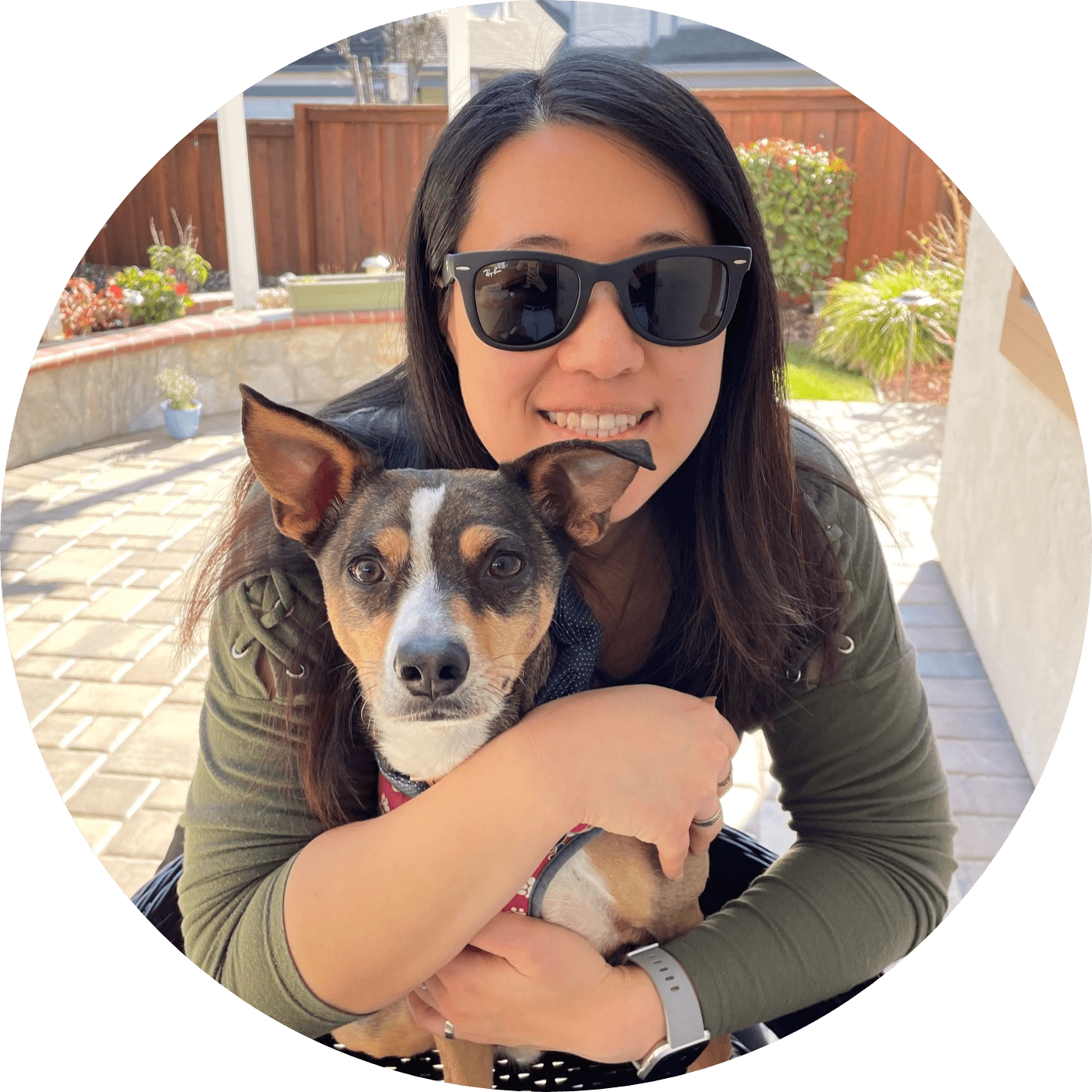 Dr. Sabrina Kong graduated from the Royal Veterinary College in England in 2016 and has been working at a small animal clinic in Northern California since then. She grew up in the Bay Area and got her bachelor's degree from Cal Poly San Luis Obispo. She also became a Certified Canine Rehabilitation Practitioner through a program at the University of Tennessee.
When she isn't in the clinic taking care of her four-legged patients, she enjoys traveling and trying new foods with her friends and her three-legged dog, Apollo. She adopted Apollo from her clinic when he was a puppy with numerous health issues. Dr. Kong truly cares about taking care of animals.