Here's what you need to know if you're searching for the best Giant Schnauzer breeders in Memphis. Getting a new dog can be a difficult process. There are a thousand pitfalls when it comes to acquiring a dog. Whether you are looking for a new pet or a breeder looking for a dog to add to your dynasty, it can be difficult to find the proper breed and someone you know who treated the puppy and its parents well.
You want to support a reputable breeder. Going to a pet store risks supporting puppy mills, and for your own sake, you want to ensure you get the right dog to fit your family. Of course, part of that is ensuring you have the right breed. You want to go somewhere that will let you meet and interact with the puppy first.
You want to see where the puppy is being raised and meet its parents because that will give you an idea of its temperament. Are you in Memphis looking for a place to find your new dog? Unfortunately, a Giant Schnauzer breeder in Memphis can be difficult to find. However, we're here to help by finding you the best and closest reputable breeders.
Before scrolling down this list of Giant Schnauzer breeders in Memphis, you can check out these other recommendations from our team at We Love Doodles: Best Schnauzer Breeders in Missouri and Best Schnauzer Breeders in Indiana.
Bringing Home a Giant Schnauzer Puppy From a Breeder in Memphis
If you're looking for a dog that will live 10-12 years and can keep up with an active lifestyle, the Giant Schnauzer may be the dog for you. They are famous for being good family dogs, bold and loyal at home with the family, and hesitant with strangers.
The Giant Schnauzer, or Reisenschnauzer, is a very playful and vocal dog, not a good choice for someone looking for a quiet pet. But a giant schnauzer may be the perfect fit for your home if you are physically active with a family and a lot of property.
Giant Schnauzer Puppies For Sale in Memphis
So you've settled on a Giant Schnauzer for your family. Where do you get one if you live in the Memphis area? Admittedly there aren't many Giant Schnauzer breeders in the Memphis area, and out of the ones there are, even fewer are currently active. However, here is the most comprehensive list of breeders we found.
Giant Schnauzer Product Recommendations: Best Luxury Dog Houses and Best Shock Collars For Large Dogs.
1. Castlerock
The closest breeders to Memphis, Castlerock, are reputable and train their dogs for special assistance for the disabled. They no longer provide American Kennel Club registration with their puppies, but each one does come with a birth certificate detailing information about the dog. If you plan to go with Castlerock, do so quickly as they are planning to close not long after the time this article was written.
If this is discouraging to you, fear not. There are plenty of other options available going forward. Though some of the more active breeders on this list are farther away from Memphis, it is possible to have a dog shipped to you by various means if you don't mind not going to retrieve it in person.
Castlerock Details
2. Honeycreek Schnauzers
If you don't mind traveling a little bit for your new canine companion, Honeycreek Schnauzers raises their dogs among the family–including the children–so all of them are purebred and well socialized.
They breed miniature and Giant Schnauzer and have been doing so since August of 2001, giving them 21 years of experience when this article was written. At the time of adoption, they can offer an application to the American Kennel Club, and the adoption fee is $2,000 per puppy.
Honeycreek Schnauzers Details
3. Calderhead's Giant Schnauzers
Located in Spencer, Tennessee, Calderhead raises their dogs on 3 acres of land alongside their children to ensure a family-friendly temperament. They have a strict spay/neuter clause in their adoption agreement, and the adoption fee is $2,300.
They have a rigorous adoption process, lending credence to their reputation as a Giant Schnauzer breeder. You can tell these people care about whether or not their puppies are adopted into good homes.
Calderhead's Giant Schnauzers Details
4. Schnauzerland
Located in Johnson City, Tennessee, Schnauzerland breeds both miniature and Giant Schnauzer. They have a quick adoption process and take potential families by appointment. Schnauzerland offers a variety of colors. Holding a puppy for you takes a down payment of $200-$500.
Schnauzerland Details
Giant Schnauzer Breeders Near Memphis Area
Although the options are slim for Schnauzer Breeders directly in Tennessee, there are plenty of options just out of state, within a reasonable distance of the city. Remember, when you get a dog, you are committing to a lifelong companion, and traveling a little bit farther to make that happen is a small price to pay when you are already committing to opening your home to share it with a pet.
Most of these breeders have options for people living a little bit farther out from them, such as having the puppy be attended to and shipped by air or brought via ground travel. Most of them are in good standing with the American Kennel Club. Here are some breeders that, while not living in Tennessee, are still easily accessible and have puppies available within the next year.
1. Jotunn Kennels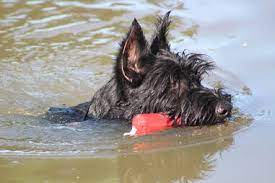 Technically, this one is located in Missouri, but it's within 500 miles of Memphis and is active currently. They have puppies that were born in April, puppies that are being raised in a home environment and guaranteed to be treated well. The price of a puppy from Jotunn Kennels is $2,500-$3,500.
Jotunn Kennels Details
2. Valour's Giants
Another breeder located in Missouri, Valour's Giants, runs a little bit more expensive at $3,200 to $4,000 a puppy. If you cannot pick your puppy up in person, they have ways of sending it via airplane or ground transportation. Valour's Giants sends each puppy home with a microchip installed and American Kennel Club registration papers.
Valour's Giants Details
3. Jordan Giant Schnauzers
Another breeder in Missouri, Jordan Giant Schnauzers health tests all of their puppies for the most common health problems Giant Schnauzers have. They also import dogs from other countries to strengthen the bloodlines. Common problem breeders face is having dogs from the same bloodlines repeatedly reintroduced.
This can be a problem because of a lack of genetic variation in the breed and can cause problems like hip dysplasia, which is more common in larger dogs. The adoption price at Jordan Giant Schnauzers ranges from $1,500-$3,500. Puppies from this breeder are socialized with children.
Jordan Giant Schnauzers Details
4. LNL's Giant Schnauzers
Guess where this breeder is located? If you said Missouri, you would be right. The adoption fee at LNLs is $2,500-$4,000, and like many of these breeders, the puppies are socialized with children from an early age, making them excellent family dogs. The same services that will transport a puppy by air or ground travel are also available. This breeder has worked with Giant Schnauzers since 2012 but bred boxers before that.
They were also raised around and working with dogs. They come with the guarantee that if for any reason you can no longer care for the puppy you've adopted, they will take it back into their home. They test all the common problems found in the Giant Schnauzer breed and are dedicated to improving the breed with their contributions.
LNL's Giant Schnauzers Details
5. Northern Lights Working Dogs
This breeder is stationed in Cridersville, Ohio. They had a litter of Australian Shepherds born in February and Giant Schnauzers born in March. Although some of them are already on reserve and spoken for, there are still plenty of Giant Schnauzers available from this reputable breeder.
If traveling to Ohio isn't on the docket for you, there are still plenty of ways you can have your new dog brought to you, and similarly to Valour's Giants listed above, those include both plane and ground transportation. The adoption fee at Northern Lights is $2,000-$3,500.
Northern Lights Working Dogs Details
6. Tailwind Kennel
Stationed in Kokomo, Indiana, Tailwind Kennel is one of the farthest breeders on this list. The adoption fees at Tailwind are between $1,800-$3,500, and they pride themselves on breeding for the proper shape and temperament of the breed. The puppies are socialized with children, and the kennel works on housebreaking them from an early age, so they already know how to go outside when they transition to their new families.
Tailwind strives for as stress-free a transition as possible into a new home for each puppy born to them. Puppies are sent home microchipped and with American Kennel Club registration papers. The breeder has been competing in American Kennel Club events since the 1980s.
Tailwind Kennel Details
Conclusion For The "Best Giant Schnauzer Breeders in Memphis"
If you live in the Memphis area and want a Giant Schnauzer, one of the above breeders will hopefully work for you. A little bit of travel may be necessary to get your dream dog, but it is a commitment that will pay dividends for your family for years to come.
For more guides similar to this list of Giant Schnauzer breeders in Memphis, you can check out:
Before you bring home a Schnauzer companion from a breeder in Memphis, you can learn more about this dog breed by watching "All About Giant Schnauzers" down below: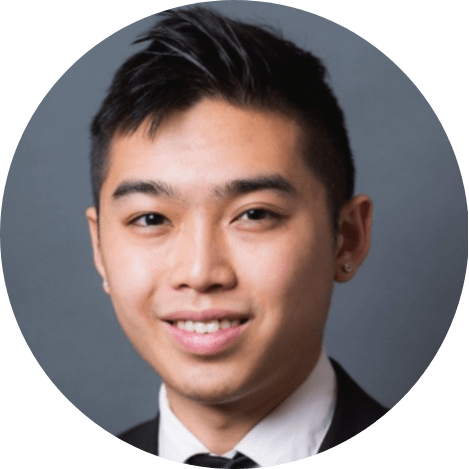 Andy is a full-time animal rescuer and owner of a toy doodle. When he's not saving dogs, Andy is one of our core writers and editors. He has been writing about dogs for over a decade. Andy joined our team because he believes that words are powerful tools that can change a dog's life for the better.
Why Trust We Love Doodles?
At We Love Doodles, we're a team of writers, veterinarians, and puppy trainers that love dogs. Our team of qualified experts researches and provides reliable information on a wide range of dog topics. Our reviews are based on customer feedback, hands-on testing, and in-depth analysis. We are fully transparent and honest to our community of dog owners and future owners.