Are you searching for breeders with German Shepherd puppies in Nebraska for sale? German Shepherds are among the most famous and sought-after breeds in the pet world. Their versatility, temperament, beauty, and energy make them a very popular choice in the puppy community. Many people fond of these dogs often don't know where to get them.
Before scrolling down this list of breeders with German Shepherd puppies in Nebraska for sale, you can check out these other recommendations from our team at We Love Doodles: Best Corgi Breeders in Nebraska and Best Border Collie Breeders in Nebraska.
German Shepherd Breeders in Nebraska
To help you find your dream pet, we've compiled a list of Nebraska's best German Shepherd breeders.
German Shepherd Product Recommendations: Best Brushes For a German Shepherd and Best Shock Collars For a German Shepherd.
1. PuppySpot's German Shepherds For Nebraska
There is not much an animal like the German Shepherd asks for in life; most require a warm, safe, and sheltered location to call home and sufficient food, drink, and activity. Give these, and they will reciprocate your love, loyalty, and friendship. Having a pet is a wonderful gift. Your German Shepherd will continue to look at you with the same affection and remain by your side even if you are not making the best decisions.
It is hard to imagine being loved without judgment, receiving a warm — although sometimes sloppy — welcome every time you get home, and witnessing them be their emotional selves by your side. Still, pets can give this freely and may improve your life in more ways than one. If you are wondering where to get your first, or next, furry companion, finding a reputable breeder might be the next logical step.
However, not everyone has the luxury of time to do it themselves. Enter, PuppySpot. PuppySpot puppies go through a Nose-to-Tail Health Check and come with a 10-year health guarantee. Thus, it is no surprise that PuppySpot has already matched over 200,000 puppies with their forever homes.
PuppySpot also gets accredited with the American Humane Society and the American Kennel Club, so you can trust the quality of service they provide. PuppySpot also has an A+ Better Business Bureau rating and 10,000 verified 5-star reviews. If you are still undecided about getting your furry friend from PuppySpot, hopefully, these reviews will help you make your decision.
Like asking friends and family for recommendations, may these reviews serve as your guide to making the right puppy purchase at PuppySpot. PuppySpot also employs the most stringent Breeder screening process available, ensuring that puppy mills and scammers get barred from listing a German Shepherd puppy on the site. There are no waiting lists because PuppySpot also handles the screening and vetting.
PuppySpot only offers puppies that have been born, ensuring that you know what kind of German Shepherd puppy you're receiving — you may select the gender, coat color, size, and other qualities you want. Caring for an animal is a long-term commitment that entails much more than simply taking home a cute little furball from the pet store. If you think you have what it takes, or if you are still figuring it out, the dog lovers and not to mention experts at PuppySpot can guide you through pet ownership.
PuppySpot Details
2. Krieghund Farm
Let's start this Best German Shepherd breeders in Nebraska list with Kriegshund Farm, located in Lyons, NE. They have been in the dog breeding world for many years. They have learned and collected a lot of information and experience that has taken them to a very high level within the dog breeding community.
Years ago, Kreighund Farm began to breed puppies because every time they tried to get a puppy from another breeder, they would find a lot of inconvenient obstacles. In their opinion, the puppies just weren't up to the quality level they were looking for. So they began to breed their puppies to offer quality puppies with easy accessibility. Regarding how they breed, their biggest priorities are health and socialization.
German Shepherds are very versatile animals, they can be both domestic and active dogs, so they prepare the puppies for both situations. They are also a certified AKC (American Kennel Club) breeder, meaning they are worthy of your trust and offer happy healthy puppies. If you choose to get your puppy with them, you'll also get a health guarantee. If you have any more questions, don't hesitate to contact the breeder through their web page.
Krieghund Farm Details
3. Waldo German Shepherd Dogs
Next on our list comes Waldo German Shepherd, a small, family-owned breeding business located in Laurel, NE. They breed to share the breed with the world, largely because they enjoy working with German Shepherds and want to share the joy that it gives them with the world.
Regarding how they breed, they pay a lot of attention to health. All puppies will be tested for genetic diseases before they mate. The puppies will also get vaccinated as soon as possible. They'll take vitamins and de. Worming medication to make sure the puppies grow healthy and strong.
Since they are a small breeder, they only manage to breed a limited number of dogs, but each of those dogs is given a lot of attention and care, which makes them happy. In addition, it helps develop the puppy's social skills.
They also train their puppies using Early Neurological stimulation techniques. If you're interested in adopting a puppy with them, you can contact them through their email, be sure to do it with time due to the limited number of puppies they breed.
Waldo German Shepherd Dogs Details
4. Schweitzer German Shepherds
Located in Milford, NE, the next breeder we'll look at is Schweitzer German Shepherd, a family breeding business committed to breeding high-quality and healthy puppies. When they breed, they pay a lot of attention to genetics. They have the goal of bettering the brand genetically. This way, more puppies will suffer from fewer diseases.
Furthermore, they'll have better behavioral traits than normally bred puppies. All puppies are bred to a very high standard, following AKC guidelines. They are also AKC certified breeders themselves, meaning that their quality is always there, and they can be trusted when it comes to taking care of the puppies.
It is also important for them to develop the puppies' social skills, for which they have a large terrain where the puppies can play with one another and can also run around or do sports. If interested, you can write them an email or consult their web page.
Schweitzer German Shepherds Details
5. Sehr Gut Wesen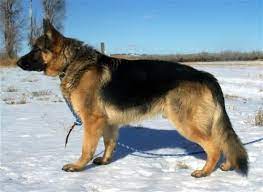 Next on the list comes Sehr Gut Wesen, which translates to "very well being" in german. They are a family-owned business located in McCook, NE. They focus on breeding German Shepherd dogs that come from pure German bloodlines. This gives the dogs a bit of a genetic edge when compared to other dogs, as they have years of good health and behavior in their genes.
They are also an AKC certified breeder, meaning all of their puppies are up to a certain quality standard and can be trusted when taking care of your puppy. When breeding, their most important priority is to develop the puppies' physical and social aspects.
They test the puppies' parents for any genetic disease to accomplish that. After the puppies are born, they have them vaccinated, dewormed, and declawed. If you're interested, the puppies also come with a 27 monthly health guarantee in the case of an unexpected event.
Sehr Gut Wesen Details
6. Menards Legendary German Shepherds
Next up on the list comes Menards legendary German Shepherds located in Omaha, NE. Menards also specialize in breeding German Shepherds from traditional lines like the last breeder. This makes their genetics pure, and has good inherited behavioral traits.
They have been breeding puppies for over 25 years, during which time they have collected a lot of experience and knowledge about the topic. They started to breed German Shepherds because they loved the breed and found a lifelong friend in one of them. Now they want to share that with the world.
When it comes to breeding, they want their puppy to be healthy and happy. They work hard to make sure that it is well fed, treated, and loved. If you want to get your puppy from them, you'll always have someone to turn to if you have any questions.
Menards Legendary German Shepherds Details
7. Adelheit German Shepherds
Last on the list of the best breeders with German Shepherd puppies in Nebraska for sale is Adelheit German Shepherds. They have been in the dog world for many, many years. For them, it all started with a German Shepherd they fell in love with, and as of 2012, they decided to start breeding them full-time. They have the goal of breeding healthy and sound German Shepherds who can be lifelong friends and partners.
They go to great lengths to test the puppies and give them the best possible care and attention. They also focus on breeding dogs of traditional German lineage, which also possess that genetic advantage over normally-bred dogs. If you're interested, you can contact them through their web page with any questions that you may have,
Adelheit German Shepherds Details
Choosing a German Shepherd Breeder in Nebraska
Choosing a breeder may seem like a bit of a challenge, but there is much to consider when picking the right person or institution to trust to breed your dog. When picking a breeder, you trust them to determine your puppy's genetic information, traits, and health.
Once the puppies are born, they'll be under the care of your breeder during the first few weeks. They'll be trained and learn important things about the world during that time. Those weeks are a critical time and can greatly impact the rest of the puppy's life. Every breeder has their approach and style of how they breed. They do things differently from the other.
For example, some might vaccinate their puppy, others might not, some might declaw their dog, and others not. Whenever choosing a breeder, you should trust your gut, go with a breeder you like, trust, and feel offer you a method with which you feel comfortable. If a breeder does not check all of the boxes, maybe it's better to wait and see
Some Extra Information Regarding German Shepherds From Nebraska
German Shepherds are incredibly popular dogs. Their versatility and energy make them an extremely special breed.
Here are some interesting facts about them:
They have great scent detecting skills
They are very smart and protective
They are very versatile dogs
Before you commit, make sure that you're up for the challenge of having a puppy, as they require a lot of work, space, and time. If you're not able to give the German Shepherd puppy the life, it deserves, maybe getting a dog isn't for you. If you feel dissatisfied with our breeder suggestions, you can always try to continue your search.
One thing you could do is to make your search radius bigger. If you're up for a field trip, you can cross the state borders to nearby states like MO, KS, or SD. Lastly, before spending any money, be sure to make sure to who you're giving it to, as there are always people or businesses looking to take advantage of you. The best way to know who to trust is through certifications from credible institutions like the AKC.
Related: How Much is a German Shepherd?
Conclusion For "German Shepherd Puppies in Nebraska"
German Shepherds are great puppies, and just by thinking of getting one of them, you're most likely on the right track. But before you can enjoy your pet, there's plenty of work to be done. When choosing a breeder, go with the one you feel comfortable with and you can trust. Do your research and then enjoy your German Shepherd dog.
For more guides similar to this list of breeders with German Shepherd puppies in Nebraska for sale, you can check out:
Before you bring home a German Shepherd puppy from a breeder in Nebraska, you can learn more about this dog breed by watching "What It's Like Owning a German Shepherd" down below: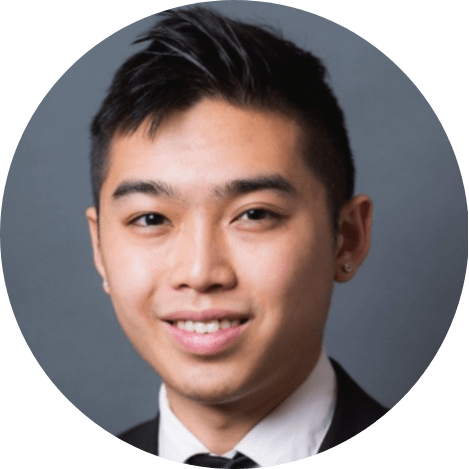 Andy is a full-time animal rescuer and owner of a toy doodle. When he's not saving dogs, Andy is one of our core writers and editors. He has been writing about dogs for over a decade. Andy joined our team because he believes that words are powerful tools that can change a dog's life for the better.
Why Trust We Love Doodles?
At We Love Doodles, we're a team of writers, veterinarians, and puppy trainers that love dogs. Our team of qualified experts researches and provides reliable information on a wide range of dog topics. Our reviews are based on customer feedback, hands-on testing, and in-depth analysis. We are fully transparent and honest to our community of dog owners and future owners.