Here's what you need to know if you're searching for the best dog bakery in Chicago. If you're a dog owner in Chicago, then you know that finding a place to take your furry friend can be tough.
But don't worry, because we've got the perfect solution – a dog bakery! Chicago has no shortage of these shops, and they're all filled with delicious treats your puppy will love.
So if you're looking for a new spot to take your furry friend, make sure to check out one of Chicago's many dog bakeries. You won't regret it!
Before scrolling down this guide, "Best Dog Bakery in Chicago," check out these other recommendations from our team at We Love Doodles: Best Dog Groomers in Chicago and Best Dog Rescues For Adoption in Chicago.
Find a Dog Bakery Near Me in Chicago
If you're searching for the finest bakery in Chicago to treat your dog, you've come to the right place. They provide a wide selection of fresh canine snacks and cakes that will make your pet's day.
Plus, their employees are extremely pleasant and eager to assist. So if you're searching for a location to commemorate your dog's birthday or just want to spoil them with a delicious treat, stop by a dog bakery.
Dog Product Recommendations: Trader Joe's Dog Treats and Beefhide vs. Rawhide For Dogs.
1. Mushyface Cookie Co.
Mushyface Cookie Co. still makes their cookies by hand, in the oven, and hand-baste them. They continue to use only high-quality ingredients and refuse to add preservatives, fillers, or byproducts. No sugar is added to any cookie with the Mushyface logo.
With a range of tastes and sizes accessible (including wheat and gluten-free varieties), you're sure to discover the perfect present for your four-legged friend! Mushyface Cookie Co. is not your typical dog treat company. They hold ourselves and our products to a higher standard and are proud to be doing things a little bit differently than the others.
Their cookies do not require freezing. They recommend that you do not refrigerate or freeze them. Mushyface cookies are shelf-stable and are safe for your dog to eat without the need for refrigeration or freezing. Store their cookies in a resealable bag or cookie jar.
They should be kept at room temperature. They keep theirs on top of the fridge. Mushyface Cookies should never be refrigerated unless specifically instructed to do so. When it comes to developing treats, they tend to take a cautious approach at Mushyface. They don't utilize any ingredient that is even remotely questionable.
Mushyface Cookie Co. Details
2. A.R.F! Barking Fresh!
A.R.F! strives for perfection, and they want to see tongues lolling and tails wagging. Their dog cakes are made by hand and use locally grown ingredients in season. That's also why they have been providing dogs high-quality, nutrient-dense food since day one.
They also leave out the meat since some dogs may be allergic to it and they never use preservatives or sugar. A.R.F! has the most loyal clients. They have a devoted canine clientele thousands strong who are bravely loyal to A.R.F! Barking Fresh!
Because they feel that a treat should be enjoyable for dogs in every way, including avoiding frequent painful upset tummies, canine allergies, and incidents caused by an irritated GI. A.R.F. began ten years ago on a mission to make healthful treats accessible to almost any dog, regardless of their health.
To be ARF! Barking Fresh! took two years of dog nutrition study and refinement. The never-ending research continues, and we incorporate the most up-to-date sound nutritional information as needed.
Because dogs are deserving of it! They all know how good our dogs' noses are, and fortunately for us, they can't always take us where their noses want to go. Lucky for your Chicago dog, our goods are available in the city's top pet boutiques and by special delivery within the Chicagoland region.
A.R.F! Barking Fresh Details
3. Tails In the City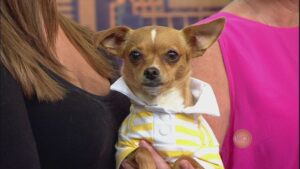 Tails in the City is well-known for our gourmet dog food! Their all-natural, delectable dog chow is loved by every dog. The newly baked doggie cookies are tasty enough to be served to humans (and they taste great!). Tails in the City sells all sorts of wonderful gourmet dog treats, including cupcakes with pink icing and sprinkles, cannolis, bonbons, birthday cakes.
Your canine family member will love any of the treats you surprise it with, especially the peanut butter flavored ones or maybe the custard cone. No matter which one you choose, your dog will love it. On top of that, the Tails in the City staff promotes and supports organizations regularly.
They collaborate with these groups on various fundraisers and special occasions throughout the year, including their annual Halloween Parade and Party, Holiday photos, adoption events, holiday toy drives, adoption events, yappy hours, and more.
Tails in the city also have a complete assortment of all-natural and organic packaged dog snacks and chew treat toys. You will find all that you need for your four-legged family member at the luxury boutique. Don't forget the doggy treats!
Tails In the City Details
4. For Dog's Sake
Since 1991, For Dog's Sake has been a leader in pet nutrition. Their ability to assist customers in navigating the thicket of misinformation regarding pet health and nutrition has won them acclaim among their peers. They are dedicated to continuing to provide intelligent alternatives for happier, healthier pets.
Dog's Sake has some different cake designs to choose from, including round cakes and bone-shaped goodies. They provide a range of cake sizes to match your pet's size or appetite! Gluten-free goods are also available. If you'd like to give someone a special gift, consider giving them one of their bacon cupcakes or pies!
Dog's Sake wants you to know what makes a cake or other treats pet-friendly. A good pet-friendly baker will use only whole foods and sugar-free products. Almond flour, wheat, almond flour, and oats are all alternatives to white flour. For the frosting, the baker will substitute yogurt, butter, or whipped cream.
Excellent substitutions for the frosting on a cake are yogurt, peanut butter, and whipped cream. Additional ingredients such as fruit may be added to a cake or treat any should be made known to the consumer, since some dogs can handle certain fruits better than others.
For Dog's Sake Details
5. Salon Dog
The dog salon is a unique boutique shop located in Logan Square in Chicago, Illinois. They meet the needs and demands of man's finest companion. Salon Dog caters to every requirement and desire of man's finest companion. They work with suppliers that cater to a small number of stores which allows them to supply unique goods that are only available at Salon Dog. Salon Dog makes it simple to offer your puppy a fully stocked bakery case for being an angel at the hairdresser.
Salon Dog does not bake dogging treats at their salon but ordered them in fresh from three bakeries: Taj Ma Hound, Preppy Puppy, and Bosco and Roxy's Treats. Bosco and Roxy's, Taj Ma Hound, Preppy Puppy, offer Salon Dog Gourmet Decorated Cookies and Frozen Treats for purchase by customers for their furry family members.
You won't believe your eyes when you see the care and attention that has gone into making these canine masterpieces. The treats are for dogs that are genuinely loved and pampered, to ensure that the deliciousness is appreciated as much by you as your dog. The gourmet bakeries' products, which include mouth-watering Frozen Yogurt, are made using only the highest human-grade ingredients.
Salon Dog Details
6. Fido to Go!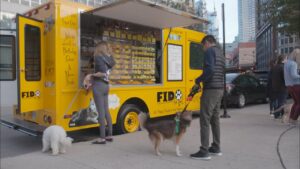 The last dog bakery on our list is "Fido to Go." Fido to Go! is the first and original dog treats food truck in the United States, so bring your Fido to go and have some fun! The most popular "gourmet" food trucks in Chicago create handcrafted, gluten-free canine cookies, ice creams/frozen yogurts, chews, cat sweets, and more.
The distinctiveness of Fido to Go! derives from the fact that everything is prepared from scratch using human-grade ingredients. With the highest U.S.A. ingredients and no eggs, corn, gluten, grains, soy, sugar, additives, or preservatives, their goods are made in the United States.
The distinctiveness of Fido to Go! derives from the fact that everything is prepared from scratch using human-grade ingredients. They aren't rooted in one area; hence the term "to go" in their name (hence the phrase "to go") but they can be found at popular dog-friendly places such as local breweries, dog parks, and street fests.
If you don't want to locate the food truck, you can order your favorite baked goods from their website. Please be aware that their cookies are made with only natural and organic ingredients originating from the United States of America.
To keep them fresh, don't put them in a zip lock bag or an airtight container; moisture may build up and mold may grow. If you're going to freeze them, put them in a bag (great for freshness and lasts approximately 3-6 months). It takes only a few minutes to thaw at room temperature. Alternatively, leave them out on the counter or in the fridge and they'll last 1-2 weeks.
Fido to Go Details
Conclusion For The "Best Dog Bakery in Chicago"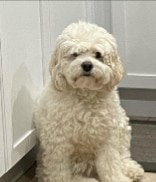 We hope this list of the best dog bakeries in Chicago was helpful for you and your puppy. All of these bakeries are sure to have something to satisfy both your taste buds and your furry friend's sweet tooth.
If you find this guide, "Best Dog Bakery in Chicago," helpful, you might want to read:
For more dog treat recommendations, you can learn more by watching "Best Dog Treats Money Can Buy" down below: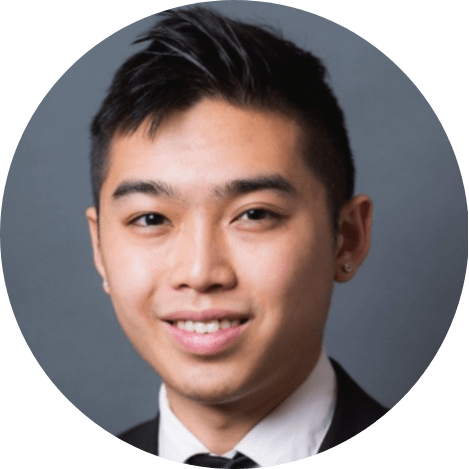 Andy is a full-time animal rescuer and owner of a toy doodle. When he's not saving dogs, Andy is one of our core writers and editors. He has been writing about dogs for over a decade. Andy joined our team because he believes that words are powerful tools that can change a dog's life for the better.
Why Trust We Love Doodles?
At We Love Doodles, we're a team of writers, veterinarians, and puppy trainers that love dogs. Our team of qualified experts researches and provides reliable information on a wide range of dog topics. Our reviews are based on customer feedback, hands-on testing, and in-depth analysis. We are fully transparent and honest to our community of dog owners and future owners.