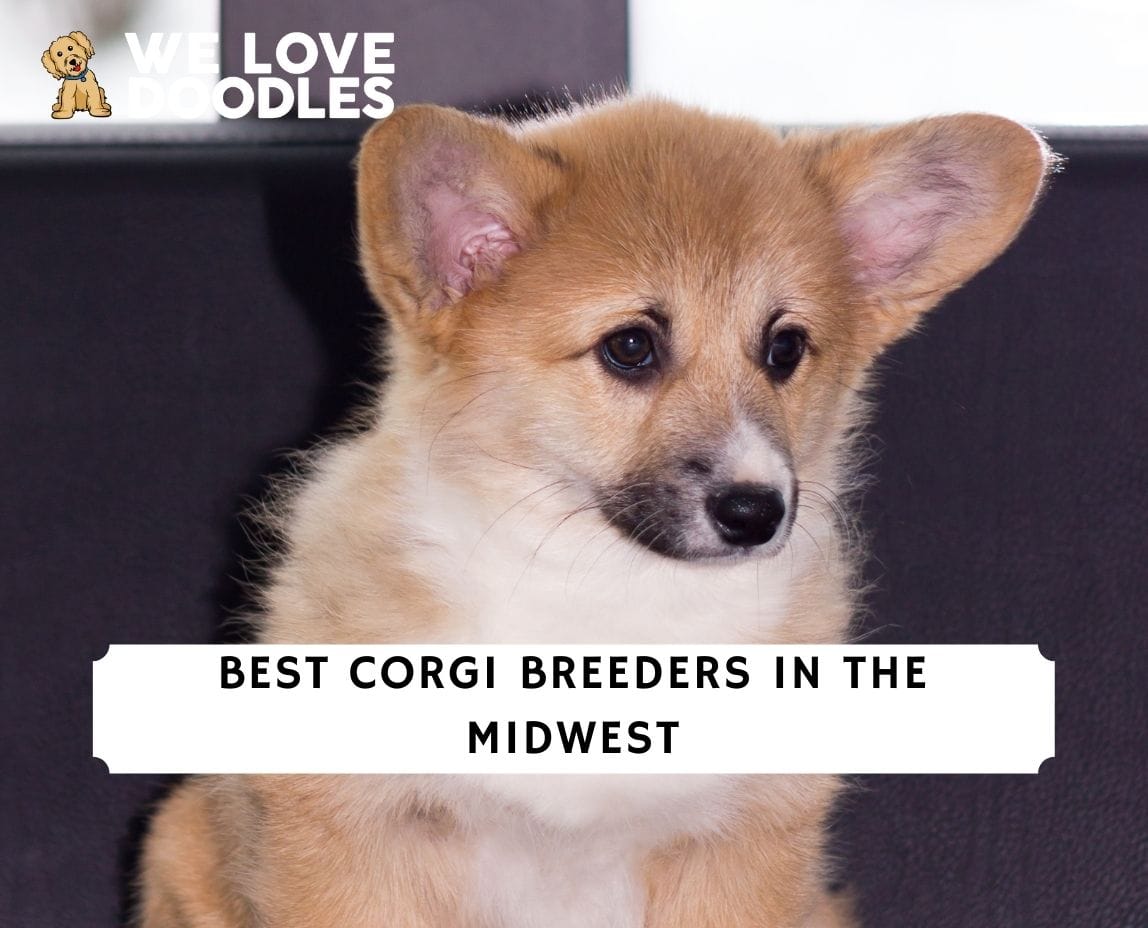 While the Queen of England might have a plethora of these pint-sized puppies finding the best Corgi breeders in the Midwest can be challenging. So, this comprehensive guide will help you find the little prince or princess Corgi of your dreams. In Welsh, "Corgi" translates to "dwarf dog."
Although it may sound uncouth, that is an accurate description of the Corgis breed. Their short legs and adorably squished appearance are traits that make the Corgi an extremely sought-after breed. Originally bred to herd cattle, sheep, and horses, Corgis are excellent with children and are incredibly loyal and eager to please.
Before scrolling down this list of Corgi breeders in the Midwest, you can check out these other recommendations from our team at We Love Doodles: Best Poodle Breeders in the Midwest and Best Bernedoodle Breeders in the Midwest.
Corgi Puppies For Sale in the Midwest
Remember that Corgis live for about ten years and are a commitment as companion pets. So, selecting the right Corgi breeders in the Midwest is critical in terms of socialization, health testing, and genetic testing.
Ultimately, you do not want to acquire Corgi puppies from a puppy mill or backyard for sale in the Midwest. They will not sell you a healthy puppy. Here are the best breeders of Corgi puppies in the Midwest.
Corgi Product Recommendations: Best Shampoos For Matted Dog Hair and Best Soft Dry Dog Foods.
1. PuppySpot's Corgis For The Midwest
Since you're searching for Corgi breeders in the Midwest, we highly suggest checking out PuppySpot's reputable online platform. PuppySpot is a trusted dog marketplace where you can search and find a suitable Corgi companion right from the comfort of your home in the Midwest.
It would help if you kept in mind that all Corgi breeders with listed dogs must go through a strict screening process, so your companion will arrive anywhere in the Midwest safe and sound. Before continuing on your journey for a Corgi puppy for sale in the Midwest, check out the link to the marketplace below.
PuppySpot Details
2. Thomas Acres
Thomas Acres is a modest family-owned farm proud to own a magnificent little pack of Corgis. The family considers extensions of its family and assets to its farm: They individually make every day more fun with their beautiful and distinctive personalities.
The family raises a few litters of exceptional purebred Pembroke Welsh Corgis each year. This breeder invests a lot of time and love into their Corgi puppies in the Midwest to ensure they are ready to be great companions to their future families.
The family's top objective is to place healthy, well-adjusted puppies in loving homes and to retain ties with all of their puppy parents. As a result, all of their Corgi puppies for sale in the Midwest are health-tested, vaccinated, and bred by champion bloodlines, ensuring that prospective new owners receive only the Corgi breed's finest.
Thomas Acres Corgi Details
3. Sunny Garden Farm
Sunny Garden Farm is a small kennel committed to breeding high-quality Welsh Pembroke Corgis. Sunny Garden Farm's breeder has been growing Corgis in their house for over 18 years and showing them for nearly as long. They perform extensive health testing on their parent dogs, including DM, EIC, and VWD.
These breeders prioritize health, so you can be confident that you will receive healthy Corgi puppies in the Midwest. This breeder also emphasizes DNA testing to avoid genetically transmitted defects. Overall, they are most concerned with the welfare of the Corgi puppies for sale in the Midwest and the eventual delight of the new owners.
Sunny Garden Farm Details
4. Merrygold Corgis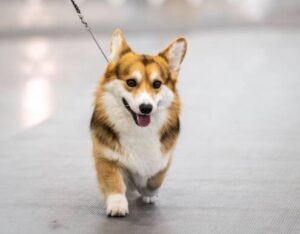 Merrygold Corgis aspires to breed to AKC breed standards to produce Corgis with a great attitude and a friendly demeanor. Their approach aims to produce family dogs that you will love and enjoy spending time with for many years to come.
Merrygold Corgis participates in the Puppy Culture program, has begun OFA testing, and attends AKC shows to gain useful input on conformation and structure from expert judges.
Merrygold Corgis sends its puppies home with an AKC registration, a Certificate of Health, a blanket scented with the scent of the Corgi's littermates, a blanket scented with the scent of the Corgi's mother, a Food Starter Bag, and a variety of other freebies.
Merrygold Corgis Details
5. Riverwind Kennel
Riverwind Kennel is a Wisconsin-based breeder that has been exclusively growing Pembroke Corgis for over 27 years. The breeder's goal is to provide the best Corgi puppies in the Midwest. Corgis are not a source of income but a passion for this breeder. Riverwind Kennel wishes to share that passion with people.
If you want to purchase a Corgi from this breeder, you will get vetted the same way you question the breeder. When it comes to the Corgi's health, immunizations, dewormings, health screenings, and clearance certificates for offspring and parents are also a focus in this breeding procedure.
Additionally, the Corgi puppies for sale in the Midwest are reared, nourished, socialized, and trained in the house. With this breeder, money is secondary to ensuring that the puppies get placed in loving and nurturing homes.
Riverwind Kennel Corgi Details
6. Wind Dial Farm
Last on the list of the best Corgi breeders in the Midwest is "Wind Dial Farm." Derrick and Candace Longan, the Wind Dial Farm's owners, are professional hobby breeders: They take joy in developing the next special, and not to mention, furry member of your family in a professional but hands-on atmosphere.
Their professional and committed knowledge of purebred dogs, specifically Corgis, provides their puppies with an advantage that can be difficult to find. Wind Dial Farm makes a concerted effort to introduce Corgis to various stimuli.
From early neural stimulation to exposure to multiple textures, noises, and activities they will certainly or almost certainly encounter in their daily lives. Wind Dial Farm puppies receive an AKC registration, microchip, food starter bag, and a two-year guarantee. Additionally, all puppies are vaccinated and undergo a vet examination before leaving.
Wind Dial Farm Corgi Details
How to Choose a Corgi Breeder in the Midwest
Choosing the right Corgi breeders in the Midwest is essential to ensuring the health and welfare of your future furry companion. With that, here are some pointers to consider in choosing the best Corgi breeders in the Midwest:
Health Tests
While initial testing is costly, so are subsequent veterinary expenditures for the following ten years if you have a sickly puppy. A good breeder will select parents to maximize nutritional qualities while minimizing health hazards. Thus, your breeder should confirm that both dog parents have passed all required testing, such as von Willebrand disease (vWD) and Degenerative Myelopathy (DM) tests.
Additionally, you should follow the Orthopedic Foundation for Animals (OFA) advice and get your Corgi's eyes and hips examined. These are two of the first areas where your Corgis' health can suffer. Fortunately, keeping a close eye on these breed-related health traits can help your Corgi lead a long and healthy life.
Breeder Reputation
A buyer can check a breeder's reputation in various methods with today's technology. However, aside from searching online, one of the best and proven strategies for establishing a breeder's reputation is examining how they respond to questions and communicate.
Most reputable breeders take pride in their work and enjoy talking about their animals. Maintaining a good reputation ensures the breeder gets listed with the kennel club or other organizations. Anyone can claim to be associated with a specific group, so don't take their word for it. Ask to see proof, which they should readily provide.
Corgi's Appearance
Examining the puppy's eyes and ears can reveal important information about its health and the breeder's hygiene. Also, make sure the puppy is not extremely slow or yelps or howls in pain when touched. Examine the puppy for lumps, bumps, and scabs as these are great indicators of skin disorders, allergies, or fleas.
More Information About Corgis in the Midwest
Corgis are a relatively strong and healthy breed of dog; however, they are still susceptible to obesity, intervertebral disk disease, hip dysplasia, progressive retinal atrophy, and other health issues.
Thus, credible Midwest Corgi breeders must have health clearances from the Orthopedic Foundation for Animals (OFA) and the Canine Eye Registry Foundation (CERF) for both parent breeds and the puppies.
As a potential owner, you have every right to demand these clearances and other due diligence to ensure that you only bring home a healthy puppy.
Related: Why Do Corgis Sploot?
Conclusion For The "Best Corgi Breeders in the Midwest"
Corgis are so adorable with their fluffy bottoms and sunny dispositions that you will want to locate reputable Corgi breeders in the Midwest and adopt one right now. However, it is always prudent to exercise caution while selecting the best Corgi puppies in the Midwest to protect the health and well-being of your future furry family member. With that said, we hope that this guide has been of help to your Corgi search.
For more guides similar to this list of Corgi breeders in the Midwest, you can check out:
Before you bring home a Corgi puppy from a breeder in the Midwest, you can learn more about the breed by watching "Things to Know If You Want a Corgi Puppy" down below: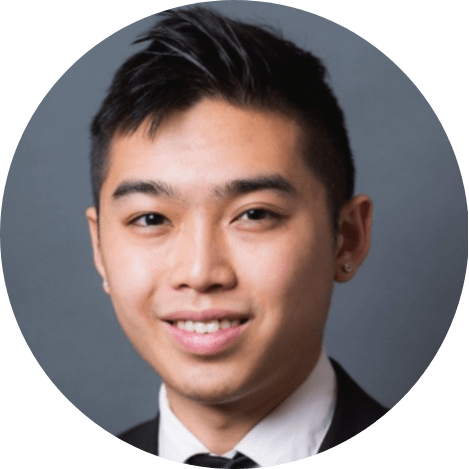 Andy is a full-time animal rescuer and owner of a toy doodle. When he's not saving dogs, Andy is one of our core writers and editors. He has been writing about dogs for over a decade. Andy joined our team because he believes that words are powerful tools that can change a dog's life for the better.
Why Trust We Love Doodles?
At We Love Doodles, we're a team of writers, veterinarians, and puppy trainers that love dogs. Our team of qualified experts researches and provides reliable information on a wide range of dog topics. Our reviews are based on customer feedback, hands-on testing, and in-depth analysis. We are fully transparent and honest to our community of dog owners and future owners.