Here's what you should know if you're searching for Cocker Spaniel rescues in Australia. Cocker Spaniel's popularity in Australia is at an all-time high. These cute and curly sporting dogs have wagged their way into the hearts of Australians since the early 20th Century.
Today, they're solidly ensconced in the country's top 20 most popular dogs. There are two types of Cocker Spaniels, the English, and the American. Both dogs have the same general look, with the English being taller and more athletic.
Both are great sporting dogs for hunting and other canine disciplines. They're friendly and trainable and also make excellent family pets. They're good with children and other animals and generally good-natured, fun-loving, and loyal.
Before you scroll further down this list of Cocker Spaniel rescues in Australia, you can check out these other dog-related recommendations from our team at We Love Doodles: Best Golden Retriever Rescues in Australia and Best Poodle Breeders in Victoria, Australia.
Find a Cocker Spaniel Rescue Shelter Near Me in Australia
If you have room for a Cocker Spaniel in your life, there are many dog rescues in Australia for you to find your next canine companion. Here is a list of Cocker Spaniel rescues in Australia.
Cocker Spaniel Product Recommendations: Best Automatic Dog Ball Launchers and Best Dog Crates For Car Backseats.
1. Cocker Spaniel Rescue Australia
Cocker Spaniel Rescue Australia has been rescuing English Cocker Spaniels for over ten years all over Australia. In that decade, they have rescued over 500 dogs. They are a foster-based adoption rescue looking to rehab and retrain English Cocker Spaniels and then adopt them to suitable homes.
The dogs deemed unadoptable due to behavior, veterinary issues, or age, are allowed to live permanently in their sanctuary. CSRA recommends that you follow their Facebook and Instagram to see new arrivals and current adoptable dogs.
They also accept donations and volunteers and are always looking for foster carers to help them with their mission to place English Cocker Spaniels into loving homes. They invite you to fall in love with one of their adorable dogs. Look at the pictures on the website, and you might find your new best friend.
Cocker Spaniel Rescue Australia Details
2. Cocker Spaniel Rescue QLD
Cocker Spaniel Rescue in Queensland is a foster-based volunteer rescue specializing in Cocker Spaniels. They have partners in northern New South Wales as well. Their focus is to rescue and foster spaniels and then match them with the perfect new home that suits them best.
Their website and social media are full of glowing reports of successful adoptions and fosters. The adoptable dog's page on the website returned an error, so we recommend you go to their Instagram to check out all the dogs profiled there.
If you want to adopt a dog from Cocker Spaniel Rescue, QLD, use the contact form on the website to express interest or contact them via social media for information on their currently available dogs.
Cocker Spaniel Rescue QLD Details
Website: Cocker Spaniel Rescue
Location: Tamborine, Queensland
Contact: Via website form
Social Media: @cockerspanielrescue.qld
3. English Cocker Spaniel Rescue
This English Cocker Spaniel rescue is found on the Perfect Pets directory listing. They are located in Adelaide, Southern Australia. They are a breed-specific rescue for English Cocker Spaniels that are foster-based. No-kill rescue group.
They invite you to contact them if you're interested in donating, adopting, or becoming a foster carer with this organization. Incidentally, they also offer boarding and respite care to Cocker Spaniels whose owners are ill or in hospital. They have no time limit on how long a dog may stay with them.
They understand that dogs may have training or behavioral issues, have suffered from neglect or abuse, and are willing to take the time it takes to make the English Cocker Spaniels in their care as healthy and well-trained as possible before they move them on to a foster carer or adoptive family.
English Cocker Spaniel Rescue Details
Location: Adelaide, Southern Australia
Contact: via perfectpets.com.au
4. RSPCA
While the RSPCA is not a breed-specific rescue, they do have shelters in every state and territory in Australia, and they occasionally have adoptable Cocker Spaniels available. The RSPCA does important work at the local and national levels to promote the humane care of animals and good farming practices.
Animal welfare is their cause, and they work tirelessly to achieve legislation and impact the lives of animals all over Australia The RSPCA has a dog adoption program and invites you to follow them on their social media and to volunteer and donate to your local RSPCA shelter. You can search the national site for your local shelter and the available dogs for adoption near you.
RSPCA Details
Website: RSPCA Australia
Location: National
Contact: RSPCA.org
Social Media @rspcaaustralia
Conclusion For The "Best Cocker Spaniel Rescues in Australia"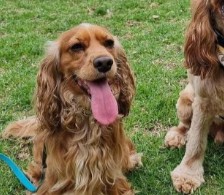 While there are not many breed-specific Cocker Spaniel rescues in Australia beyond what we have listed above, there is a sort of catch-all site called Waldo's Friends. Find your local animal rescue shelter like Waldo's Friends (waldosfriends.org). This directory allows you to find your local animal shelters by country, state, and city.
You can scroll through Waldo's Friends to find dog rescues in your area. Some of them are breed specific such as Chihuahua or Greyhound rescues, but others are general canine rescues that take in all breeds of dogs in need of help. The Cocker Spaniel you are looking for may be in one of these rescues.
Here are some important questions to ask and issues to consider when adopting a dog from a Cocker Spaniel or other dog rescue:
The overall health of the dog: Has the dog been de-sexed and cleared by a veterinarian? Will he need ongoing vet care, such as medication? Will it need special feeding? These are all questions you should be asking the rescue. If the answer is yes, get details in writing and the vet records if you can. You'll also need to figure the cost of special feed or medication into your pet's budget. Is this something you can afford to maintain for years?
Behavioral issues: Was the dog a victim of abuse or neglect? Has it shown any signs of aggression toward people or other dogs? Is there resource guarding or food aggression? How much retraining has it had? You'll want to know if this dog is recommended for homes with other dogs, children, or cats. The last thing you want to do is to adopt a dog only to find that it cannot get along in your home.
Obedience Training: Has the dog gone through any obedience classes? Does it walk on a leash or harness? Can it be trusted off-leash? What is its preferred play? Does it like to fetch a ball, play tug of war, or have chew toys available? Is it crate-trained? Is it housebroken?
You need to know as much about your new puppy as possible, and if the personnel at the rescue facility doesn't know the answers, you might want to look elsewhere for your new best friend. Rescue dogs need to be evaluated for all these factors and have at least a basic introduction to leash training and a foundation in obedience.
The more you know about your new dog, the better equipped you can be to have a successful adoption outcome. Animals that come from neglectful and abusive backgrounds often have difficulty trusting people. If you adopt from a Cocker Spaniel rescue, you can expect that your new dog will need some time to adjust to its new life with you.
Be patient and consistent with your activities, routines, and behavior. Remember, the dog came out of a bad situation and was put into a shelter/rescue. Everything is unfamiliar to it, and it may act out simply out of confusion or fear until it feels safe in its new home with you.
Many dogs are returned to shelters because the new owners push too hard and overwhelm the dog, which results in some bad behavior or nerves and anxiety. Don't expect it to take to your and your family's lives immediately, but if it does, take that as a win and give credit to the dog rescue for doing good work.
Spend lots of time with your new friend, show it that it's safe and loved, and he'll come around to feeling more secure in time. Introduce it to new things patiently and slowly to give it time to process and learn what's expected of it in its new life with you.
A solid daily routine of obedience work, playtime, exercise for the body and mind, and a calm and assertive attitude on your part will go a long way toward making your Cocker Spaniel feel at home. Make your boundaries clear and the discipline of your dog consistent and kind.
Dogs are very sensitive creatures, and Cocker Spaniels are loving and sweet dogs that can be ruined by heavy-handedness. This breed of dog loves to work, and they love to please. The best training methods for your Cocker Spaniel involve lots of praise and positive reinforcement of the good behavior you want the dog to show.
For more guides similar to this list of Cocker Spaniel rescues in Australia, you can check out these other dog-related recommendations from our team:
Before you adopt a Cocker Spaniel companion from a rescue shelter in Australia, you can learn more about this dog breed by watching "3 Things to Know Before Getting a Cocker Spaniel" down below: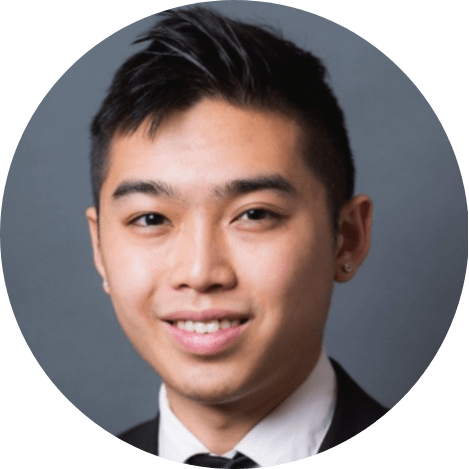 Andy is a full-time animal rescuer and owner of a toy doodle. When he's not saving dogs, Andy is one of our core writers and editors. He has been writing about dogs for over a decade. Andy joined our team because he believes that words are powerful tools that can change a dog's life for the better.
Why Trust We Love Doodles?
At We Love Doodles, we're a team of writers, veterinarians, and puppy trainers that love dogs. Our team of qualified experts researches and provides reliable information on a wide range of dog topics. Our reviews are based on customer feedback, hands-on testing, and in-depth analysis. We are fully transparent and honest to our community of dog owners and future owners.