If you're searching for the best Cocker Spaniel rescues in Austin, Texas, you've come to the right place. Cocker Spaniels are one of the most recognizable and beloved breeds of dogs, with their soft eyes, floppy ears, and soft coat.
One of the smallest hunting breeds, these spaniels are active companions, perfect for a family with kids or as a daily walk sidekick for a retiree. Cocker Spaniels love attention and affection and could be the ideal breed for your family.
They are loyal, smart, gentle, and very amicable with children. The popularity of this loveable breed also has a negative side. All puppies are cute, and all puppies require training, including housebreaking.
Cocker Spaniels, even puppies, also need grooming to keep their coats from matting. When money and time are at a premium, or veterinary care is deemed unaffordable, the family dog often needs a new home.
Dogs are surrendered to animal and rescue shelters quite often. If you want to add a Cocker Spaniel or a Cocker Spaniel mix to your home, a rescue may be the perfect solution. We have a list of several rescues in the Austin, Texas, area.
Before you scroll down this list of Cocker Spaniel rescues in Austin, Texas, you can check out these other dog rescue shelter recommendations from our team at We Love Doodles: Best Small Dog Rescues in Texas and Best Bichon Frise Rescues in Texas.
Why Are Cocker Spaniel Dogs in a Rescue Shelter in Austin?
Most people commit to caring for the dog for its whole life when they adopt it. However, sometimes the upkeep and time that a puppy requires become too much, or other life situations make caring for a dog overwhelming. In these situations, the dog or puppy must go to a rescue to find a new home.
Rescue sometimes intervenes if there is a safety issue within the home or neglect. Sometimes dogs are rescued due to abuse or from a puppy mill closure. Each dog for adoption through a rescue receives care from a licensed veterinarian and is entirely up-to-date on vaccinations and required healthcare.
Find a Cocker Spaniel Rescue Shelter Near Me in Austin, Texas
Each rescue has different requirements for adopting a dog in their care. If you own other pets, a record of current vet care is required to provide proof of care. Many rescues will not adopt dogs to renters of homes or apartments unless you provide a letter from the landlord with the adoption application.
Some rescues require a fenced yard, children over a certain age, no other pets, or other stipulations. Other rescues complete their evaluation based on your specific home and lifestyle, matching you with a pet that fits best with your situation. Reading the guidelines for each rescue will explain what they do and do not require.
The adoption process may include home visits, reference letters, and interviews to ensure the animal will live in the best situation for all parties involved. If you own other pets or have children, the rescue organization wants prospective family members to meet the rescue dog in a neutral setting.
In addition to the application form and other requirements, many rescues charge an application and an adoption fee. These fees cover the cost of operating a rescue and include administrative costs, building rental, veterinary care, medicines, food, and numerous other expenses.
Cocker Spaniel Product Recommendations: Best Shampoos For a Cocker Spaniel and Best Scissors For a Cocker Spaniel.
1. Cocker Spaniel Rescue of Austin & San Antonio
The Cocker Spaniel Rescue of Austin & San Antonio has rescued homeless, at-risk, and displaced Cocker Spaniels and Cocker Spaniel mixes since 2016. As a 501(c)(3) non-profit organization run by volunteers, Cocker Spaniel Rescue of Austin & San Antonio has volunteer positions and a need for foster homes.
Fostering a dog as a way to help animals in need of a permanent adoption is not a concrete decision for your lifestyle. The adoption process starts with reading the adoption guidelines. After you read the policies, an application is submitted, and a volunteer will contact you for a telephone interview.
From that point, volunteers check references and veterinarian records and schedule a home visit. The adoptable dog list is updated frequently with photographs. Categorized by age, the list contains puppies, young dogs 1-3 years old, adult dogs 3-8 years old, and seniors dogs over the age of 8.
Clicking on a picture will provide the dog's bio, including any medical concerns, personality traits, and history, if available. Once you find a Cocker Spaniel that piques your interest, it's time to meet and greet.
You and your family, including pets and children, will meet with the dog to determine how well the match is. If the meet and greets are successful, Austin & San Antonio Cocker Spaniel Rescue will set up a sleepover.
The potential new family member will come over to explore your home, sniff corners, get lots of ear rubs, nap, and eat. All these steps ensure that you and your new companion will be a perfect match, and the adoption will result in a long-lasting, loving relationship.
Cocker Spaniel Rescue of Austin & San Antonio Details
2. Cocker Spaniel Rescue of East Texas
The Cocker Spaniel Rescue of East Texas, founded in 1988, is located in Sugar Land, Texas. This non-profit 501(c) (3) organization rescues Cocker Spaniels, and Cocker Spaniel mixes from the streets and high-kill shelters in the area.
There are several steps to adopting a dog from Cocker Spaniel Rescue of East Texas. The first step is filling out an application, followed by reference checks, a home visit, and a meet and greet. Adopters must be over 18, and no students will be considered potential pet parents.
Once approved to adopt, you must pay a fee that varies based on the age of your new pet. Available dogs are updated frequently. The bio includes pictures, background information, personality tidbits, and what type of home would best suit that pet.
All adoptable pets will be spayed or neutered before coming to live with you and are checked entirely by a licensed veterinarian. A reduced adoption fee may be applicable if you are interested in an older pet or one with special medical needs.
Cocker Spaniel Rescue of East Texas Details
3. DFW Cocker Spaniel Rescue
While technically not in the direct locale of Austin, the DFW Cocker Spaniel Rescue has been in operation for over twenty years. It is responsible for rescuing thousands of Cockers and Spaniel mixes.
They can partner with rescues closer to you and arrange visits and transport. Applicants must be over 18, but DFW Cocker Spaniel Rescue doesn't consider any students who apply. A fenced yard is a requirement, as is a home visit and reference checks.
First-time dog owners wishing to adopt cannot currently live in an apartment. Are you a previous dog owner presently living in an apartment? You are eligible to adopt with proof of pet deposit and an acceptable vet reference.
DFW Cocker Spaniel Rescue has more stringent requirements based on their rescue experiences. These steps ensure a great match between the new home environment and the dog. The adoption fee is based on the adopted dog's age and is considered a donation.
Purebred puppies under the age of 6 months are the most expensive donation. Cocker Spaniel mix puppies six months and younger are the next most costly, followed by adult dogs, and senior Cocker Spaniels are the least expensive.
These donations allow the DFW Cocker Spaniel Rescue to continue their rescue and adoption. Adoptable dogs are updated frequently, and ideas on their personality, history, and the type of home they would do well in appear in the bio with each photograph.
DFW Cocker Spaniel Rescue Details
Why Choose a Rescue Cocker Spaniel From Austin, Texas?
Suppose you've decided to add a Cocker Spaniel to your family. In that case, an excellent option is a Cocker Spaniel adoption or rescue organization and opening your home to a needy dog. Many families want to buy a brand-new puppy, perhaps thinking the dog is better than a rescue dog.
But the reality couldn't be further from the truth. Whether you chose a purebred dog or a mix such as a Cock-a-poo, rescue organizations have dogs of all ages, colors, and personalities that are a great match for you.
The dogs are fully vetted, updated on vaccinations, and temperament tested. There are an application, rigorous screening processes, and dates to meet your prospective companion before a rescue approves the adoption.
The stipulations may seem like a lot, but organizations developed the screening requirements to make sure that the adoption is a good match for everyone involved. Dog ownership is a rewarding path that can span well over a decade.
The bond that develops is extraordinary; your dog reminds you daily how much they love you. Rescuing a Cocker Spaniel through a rescue organization provides a new "leash" on life and is one of the most rewarding experiences you will have.
Conclusion For The "Best Cocker Spaniel Rescues in Austin"
The listing of Cocker Spaniel rescues in Austin is not the only option, but they are some of the longest-running rescue organizations in Texas. Regardless of what rescue you choose, we wish you good luck on your journey, and may your new Cocker Spaniel add years of love and companionship to your family.
For more guides similar to this list of Cocker Spaniel rescues in Austin, you can check out these other rescue shelter recommendations from our team:
Before you adopt a Cocker Spaniel companion from a rescue shelter in Austin, you can learn more about this dog breed by watching the "Cocker Spaniel Pros and Cons" down below: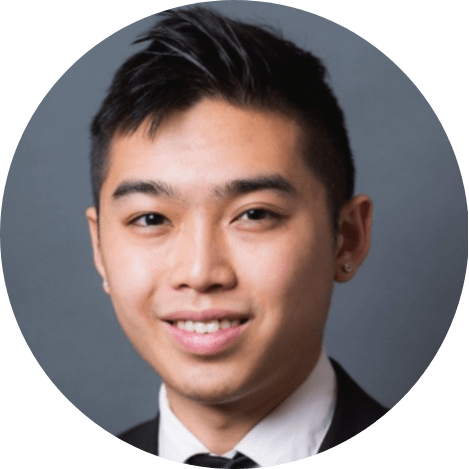 Andy is a full-time animal rescuer and owner of a toy doodle. When he's not saving dogs, Andy is one of our core writers and editors. He has been writing about dogs for over a decade. Andy joined our team because he believes that words are powerful tools that can change a dog's life for the better.
Why Trust We Love Doodles?
At We Love Doodles, we're a team of writers, veterinarians, and puppy trainers that love dogs. Our team of qualified experts researches and provides reliable information on a wide range of dog topics. Our reviews are based on customer feedback, hands-on testing, and in-depth analysis. We are fully transparent and honest to our community of dog owners and future owners.