If you are on a quest to find the best Cocker Spaniel breeders in New York, then you've come to the right place. With their handsome lion looks and well-tempered personalities, it is no surprise that Cocker Spaniels are amongst the most sought-after dogs in America.
Cocker Spaniels are gentle dogs that adapt well to their surroundings, provided you do not compromise their daily exercise. These handsome fellas are a perfect fit for you if you want a mid-sized dog that is affectionate, playful, and smart and won't give you nightmares during training.
Before scrolling down this list of Cocker Spaniel breeders in New York, check out these other breeder recommendations: Best Basset Hound Breeders in New York and Best Mastiff Breeders in New York.
Cocker Spaniel Puppies For Sale in New York
We know it can get confusing going through each breeder's website, trying to find the best one to get Cocker Spaniel puppies in New York.
So, we have compiled a list of the best Cocker Spaniel Breeders in the state with their complete details to save you the hassle. According to our research, the best Cocker Spaniel breeders in New York are below.
Cocker Spaniel Product Recommendations: Best Dog Crate Alternatives and Best Dog Beds For Separation Anxiety.
1. PuppySpot's Cocker Spaniels For New York
Since you're searching for the best Cocker Spaniel breeders in New York, we highly recommend checking out PuppySpot. We recommend PuppySpot to many readers on our website because we think it could help you find the right Cocker Spaniel puppy.
PuppySpot is a trusted dog marketplace where you can browse for available Cocker Spaniel puppies at the comfort of your home in New York. Before you continue on your search for a Cocker Spaniel puppy for sale in New York, check out the link down below.
PuppySpot Details
2. Astor Hill Cockers
Elina O'Leary is the breeder behind Astor Hill Cockers. Here you will find the merriest Cocker Spaniel puppies in New York. They treat their dogs like family and keep them in their house before moving to their new homes.
If you want to buy a puppy from this breeder, you will need to give them your details, and then they will help you find the Cocker Spaniel that matches your profile. Then, after the puppy reaches ten weeks of age, you can pick it up from the breeder.
Astor Hill Cockers is registered with The American Spaniel Club, Upstate Cocker Spaniel Club (UCSC) located in Syracuse, NY, and Genessee Valley Kennel Club. Astor Hill puppies are well-adjusted because they are exposed to human interaction from an early age and get plenty of playtimes.
Moreover, the trainers at Astore Hill-start training these puppies early on to get a head start on house training. The breeder makes sure to get their puppies a veterinary check to rule out any health issues, such as Hip Dysplasia, Cardiac Evaluation, Patellar Luxation, PawPrint Genetic Panel.
All puppies receive their health and deworming certificate and the first set of puppy shots before being handed over to their new family. We find it most thoughtful that Astor Hill Cockers will also give you a complimentary toy with the scent of your puppy's littermate and a bag of food.
This way, your puppy will have something familiar to keep it calm while adjusting to new surroundings. If you are interested in Cocker Spaniel puppies for sale in New York but are worried about health issues they might have, then Astore Hills is the breeder for you. They give a solid 2-year health guarantee which covers all hereditary diseases.
Astor Hill Cockers Details
2. NYC Cockers Place
NYC Cockers Place is a small yet efficient group of licensed Cocker Spaniel breeders in New York. This hobby breeder is located on Staten Island, but it is just a ferry ride away from Manhattan.
Since they are a hobby breeder, they breed the puppies themselves in their home. NYC Cockers claim never to use outside stores, kennels, or puppy mills, and all their puppies are registered with the AKC (American Kennel Club).
The whole family is involved in this small breeding business, and they usually have puppies on sale twice a year. Their dogs reside in their house and are treated as family members. They let their puppies socialize with house guests, making them socially well acquainted with humans.
The dogs from this breeder are pretty friendly and have an irresistible disposition. These puppies get along well with kids and are master pleasers in general. Not only that, but all these merry canines are also from champion bloodlines.
How do you choose a Cocker Spaniel puppy from NYC Cockers? Well, they display pictures of the available puppies on their website, so you can choose the one you like.
You can email, submit an online form, or call the breeders to reserve the puppy when they are born by paying an initial deposit. Then, after eight weeks, their puppies are ready to go. They have already been checked by a vet and socialized by this time.
All the puppies go through a deworming program and are properly vaccinated before they are handed over to you. The puppies also come with a 1-year health guarantee.
If the puppy dies within one year because of congenital disease, the breeder will provide you a puppy from the current lot or an upcoming litter. They also provide one-month illness and accident coverage on activation of AKC Pet Insurance Certificate.
NYC Cockers Place Details
3. Castletop Cockers
Castletop Cockers, reg., is a registered private and relatively small breeding facility of Cocker Spaniels and Mastiffs in New York State's historic Mid-Hudson Valley.
2022 marks fifty-three years of them producing sweet-natured Cocker Spaniel puppies meticulously line-bred to maintain the excellence of the traditional sporting dog type.
So, if you are looking for Cocker Spaniel puppies for sale in New York, then it goes without saying that you should consider Castletop Cockers, reg. The puppies here have exemplary health, great endurance, good temperament, and longevity.
All the more reasons you can trust them to be one of the best Cocker Spaniel breeders in New York. The person who started this breeding facility was a former judge in AKC licensed puppy shows and canine behavior consultant but then decided to devote all the time to breeding and raise the finest Cocker Spaniel puppies.
Some of the clubs they are registered with are Mid-Hudson Kennel Club, American Spaniel Club, Connecticut-Westchester Cocker Spaniel Club, and the Mastiff Club of America. Their puppies are available for sale after 8 to 10 weeks of birth. They only give puppies to new owners in person; they do not ship puppies.
Along with a puppy, the buyer gets an AKC registration application and a booklet named "Your New Cocker Spaniel Puppy" to help manage the puppy in the new home. They will also give you the breeder's written guarantee and bill of sale.
Castletop Cockers also provide the written history of every individual puppy, including veterinary certification. In addition, you will be given information about neutering/spaying and licensing and recommended vaccine schedule.
Moreover, to make sure their puppies are kept well in their new homes, they give an illustration and all the information about the appropriate grooming regime of the Cocker puppies.
Castletop Cockers Details
4. Eine Kleine Kennel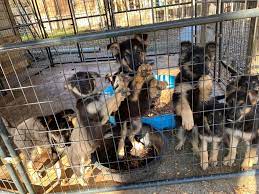 This is the last breeder on our list of Cocker Spaniel breeders in New York. Eine Kleine has been a registered breeder breeding excellent quality Cocker Spaniels and Poodles for more than 30 years in New York.
To ensure the buyers and puppies do not face any issues in their new homes, they have put everything one would need to take care of a Cocker Spaniel puppy on their website.
From guiding you about managing the home transition to feeding them when they don't eat anything, the Eine Kleine Kennel website has everything to help you make your Cocker puppy feel at home.
All their puppies are AKC registered and from champion backgrounds. Before sending the puppies to your home, they start the house-training process to make things easier for you. They also ensure that all the puppies are well socialized before adoption.
The puppies' health is concerned. They are dewormed and updated on the initial vaccination shots when they are sent to their new owners. The breeding facility also gives you guidelines about which vaccine shots you should get your puppy at a certain age.
They also have an in-detail guide about puppy health on their website, along with tips and demonstrations to keep your puppy healthy and happy.
The best thing about them? They won't leave you alone to deal with your puppy on your own. They offer call support, and you are welcome to give them a call for expert advice whenever you need it regarding your Cocker Spaniel puppy.
Eine Kleine Kennel Details
How to Choose Cocker Spaniel Breeders in New York
When buying a puppy, you have to make sure of a few things because breeders that practice illegal breeding are often responsible for raising ill-tempered or genetically challenged puppies.
The buyer's responsibility is to adopt puppies from a registered and licensed breeder to discourage unethical breeding practices and protect the dogs we all love so much.
Here are a few things you need to check before striking a deal with any breeder:
When you are out finding a dog, make sure to check whether or not the breeder has their puppies registered with AKC.
Monitor the breeding practices of the breeder as they greatly influence the health of your puppy.
It is essential to check the puppy's environment in the breeding facility and never forget to check if the puppy is vaccinated and has all the health certificates.
If possible, visit the breeder yourself instead of getting your puppy shipped to your place.
More Information About Cocker Spaniel Breeders in New York
New York is such a vast city, and you might feel a little lost when you think about finding a good Cocker Spaniel breeder in New York. It is indeed not easy to fully trust a breeder.
That is why we have dived into the sea of research and chose some of the best breeders that follow the best practices and keep your future pets cruelty-free.
Other things to keep in mind when choosing a breeder are:
Ask your veterinarian to refer a good breeder. Since they see lots of pups each day and are active in the puppy circle, they can recommend you a couple of good places.
Ask your friends and family.
Visit the local dog shows and interact with judges and dog owners to get their recommendations. Most dog show participants are hobby breeders, and the chances are that you may get good referrals.
Conclusion For The "Best Cocker Spaniel Breeders in New York"
There is no shortage of Cocker Spaniel breeders in New York, which makes your task of choosing a breeder more cumbersome. That is why we researched the top breeders in New York and chose the ones with the best breeding practices and puppies for you.
You can choose any breeders with confidence that you will get a puppy with sound health and a great temperament. We hope this article helps you choose the best Cocker Spaniel breeder in New York.
For more guides similar to this list of Cocker Spaniel breeders in New York, check out these articles:
Before you purchase a Cocker Spaniel puppy from a breeder in New York, you can learn more about the breed by watching "Cocker Spaniel Dog Breed Guide" down below: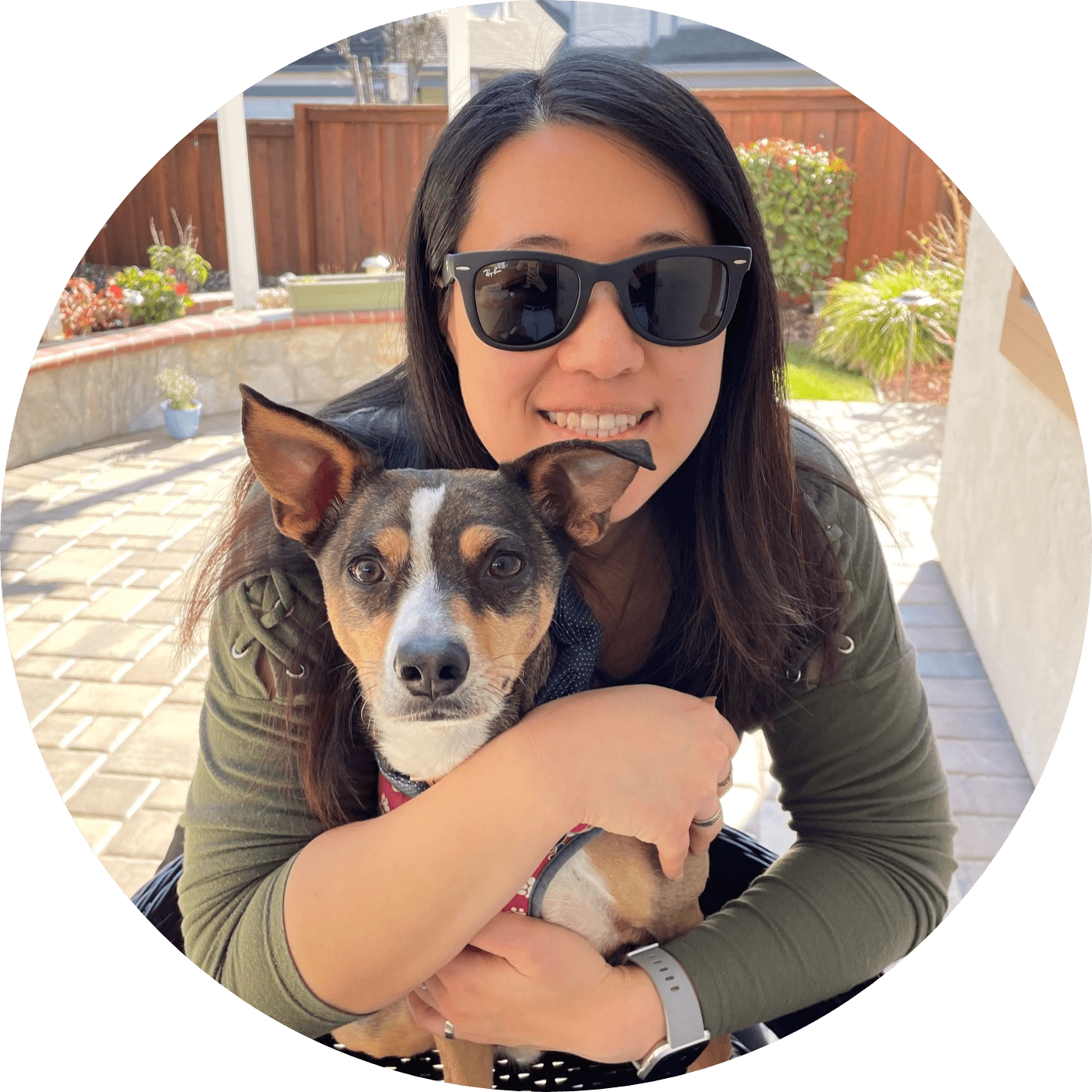 Dr. Sabrina Kong graduated from the Royal Veterinary College in England in 2016 and has been working at a small animal clinic in Northern California since then. She grew up in the Bay Area and got her bachelor's degree from Cal Poly San Luis Obispo. She also became a Certified Canine Rehabilitation Practitioner through a program at the University of Tennessee.
When she isn't in the clinic taking care of her four-legged patients, she enjoys traveling and trying new foods with her friends and her three-legged dog, Apollo. She adopted Apollo from her clinic when he was a puppy with numerous health issues. Dr. Kong truly cares about taking care of animals.