Can brother and sister dogs have puppies, and is this safe for the puppies? In this guide, we will explore whether or not related dogs can have puppies with one another. You may be interested to know the answer and the possible consequences of these actions. As we know, dogs are very smart – they can sniff out substances, even certain human diseases, be trained to perform all kinds of tricks, or simply be potty trained to go outside.
One thing dogs are incapable of that comes much easier to humans is to consider the health and longevity of the future generation, which the action of inbreeding could deter, as we humans know and look down upon. So, what happens when dogs do this? We'll explore this today. Inbreeding between dogs can occur not only with a brother and sister from the same litter but also with closely related relatives such as different litters with the same parents, etc.
Any dog with similar genetics. Although this action is uncommon and frowned upon among humans, it is quite common in the animal world. So common that you may not even notice. To humans, this might seem "gross" or "revolting," but dogs could care less. Now that we know this interesting fact, you might wonder what happens with inbreeding.
Before you scroll down this guide, "Can Brother and Sister Dogs Have Puppies," you can check out these other dog questions answered by our team at We Love Doodles: Can Dogs Eat Capers and Can Dogs Eat Canned Chicken?
Inbreeding Among Dogs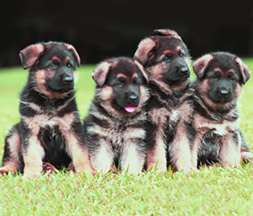 You might be surprised that dogs have a much different relationship than humans with their genetic families. Instead of the normal concept of family with roles such as sister, brother, cousin, etc., that humans may be used to, dogs simply think of their littermates as a "pack." Research has shown that dogs do not identify their family until later in life.
During the first 16 weeks of life, they are fumbling around only looking for food and good naps, but they may remember the dogs they spent the most time with and recognize them as family. But, even if they do look at each other as part of the same pack, they may still breed with each other.
Again, this is because the concept of brother and sisters does not exist in the dog world. To dogs, mating is just a means to reproduce offspring, with no gross factor of sexual behaviors or desires. While humans look at sexual behaviors as being tied to feelings of love, pleasure, or fun, dogs do not.
Sexual behavior is seen as a normal part of play between dogs, littermates or not. As we know, the idea of incest is enough to make humans cringe or shudder, but to dogs, this feeling simply does not exist. This explains why this occurrence is much more common than you think.
Additionally, zoologists found that isolated animals with no options for a potential prospect to mate with will interbreed to continue the population. As we have learned, dogs do not view their brothers and sisters in the same familial role humans do. The next question you may be wondering is, "Do breeders purposefully inbreed dogs, and is this even allowed?"
This is a common and legal occurrence as long as no animal cruelty is involved. Although you might think incest is cruel in the human world, because dogs lack the emotional intelligence to view this action as immoral, it is not considered cruel. Breeders intentionally inbreeding is how most breeds we know today have continued to be populated.
More Dog Guides: Best Pet Insurances For Small Dogs and Best Pet Insurances For Large Dogs.
Consequences of Inbreeding Among Dogs
As with any action, there is always a consequence following the carry-out of that action. This could be good or bad, depending on the action and the situation. The same goes for the inbreeding of dogs. Now that we know that professional breeders have used inbreeding as a way to continue certain breeds.
You might be wondering if there are any other reasons to promote inbreeding or if, adversely, there are any negative repercussions that come along with this. You'll be surprised to know that inbreeding has its pros and cons in the breeding world. We will cover both and let you decide which side you're on.
Related: Dog Breeding Among Dogs.
Positive Outcomes of Inbreeding Among Dogs
Let's start with the benefits of inbreeding, as weird of a concept as this seems. Through inbreeding, breeders can more accurately predict certain traits that the new litter of puppies will have. While you might initially think this is only for vain purposes such as coat colors and cute faces, it is also used to breed unwanted diseases that the dogs could be genetically prone to.
Just think, breeders, pride themselves on having the "best of the best," especially if they are breeding for show dogs. So, they simply choose the dogs from the litter with the most desirable genetic characteristics to strengthen the next litter and litter moving forward. They continue to do this for each litter until they have "breed perfection."
Negative Outcomes Of Inbreeding
Moving on to the negative consequences that could come with inbreeding dogs. Of course, with the stigma that incest has in the human world, you can probably guess that the list of people opposing dog inbreeding is much longer than those who are for it. Not only for moral reasons but for the health risks that come with it.
For example, inbreeding could cause fertility issues. To explain, the negative genetic dispositions become so common that litters cannot reproduce. As you might have guessed, this ruins the bloodline of the "breed perfection," leaving the inbreeding efforts pointless. In addition to fertility issues, inbreeding dogs can also bring pregnancy issues.
If a dog does get pregnant by her littermate, there is a rare chance she will produce healthy babies. The pregnancy could result in surprise miscarriages and other uterine complications. This is because female dogs' hormone levels are imbalanced in incestuous pregnancies.
The hormonal imbalance could result in irregular heat cycles, mummification of the developing litter, and more complications. Through these complications, the issues may persist further, resulting in the death of the mother. Finally, as we just discussed, inbreeding is used to promote and heighten the positive genes, but on the other hand, it also promotes the negative ones that we don't want to continue.
This can be seen in recessive genes that we cannot see, genetic mutations, and even a weakened immune system. These consequences may not make much sense, so let's dive into what each of these risks means. First, recessive genes can live dormant in dogs but be passed down to offspring, which may become dominant as generations go on. These can be shown in health conditions or just physical traits.
Secondly, genetic mutations or defects can be life-altering abnormalities, similar to what happens in human inbreeding. And finally, a weakened immune system is negative for obvious reasons. As you know, puppies already have a very weak immune system which puts them at risk for deadly diseases, but inbreeding puts this risk at an all-time high. All these factors lead to a less healthy dog that might result in a lower quality of life for your furry companion or even a shorter life expectancy.
Conclusion For "Can Brother And Sister Dogs Have Puppies"
When you first searched for this article, "Can Brother and Sister Dogs Have Puppies," we bet you thought there was no way that dogs had puppies with their brothers and sisters. We can say that you're not alone on that thought, considering the widespread disapproval of incest in the human world.
But, as we have learned today, this action is very common in the canine kingdom. Dogs simply do not view their families as humans do, making inbreeding a normal occurrence. Professional breeders will use this method to breed any unwanted traits, genetic disorders, or conditions.
On the other hand, there is an argument against inbreeding dogs due to the risks of reduced fertility, pregnancy complications, and many other dangerous outcomes. We hope that this article has been educational and informative! Come back for more information on our furry friends.
If you find this article, "Can Brother and Sister Dogs Have Puppies" have puppies, informative and helpful, you can check out these other dog questions our team answered:
You can learn more about this topic by watching "Is Inbreeding Dogs Safe" down below: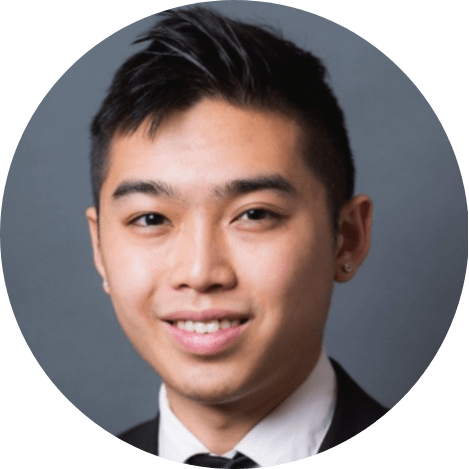 Andy is a full-time animal rescuer and owner of a toy doodle. When he's not saving dogs, Andy is one of our core writers and editors. He has been writing about dogs for over a decade. Andy joined our team because he believes that words are powerful tools that can change a dog's life for the better.
Why Trust We Love Doodles?
At We Love Doodles, we're a team of writers, veterinarians, and puppy trainers that love dogs. Our team of qualified experts researches and provides reliable information on a wide range of dog topics. Our reviews are based on customer feedback, hands-on testing, and in-depth analysis. We are fully transparent and honest to our community of dog owners and future owners.