Here's what you need to know if you're searching for Border Collie breeders in Colorado. When looking for a Border Collie breeder, you want to know that you're using a breeder you can trust.
After all, you're going to be spending money with them and trusting them to provide you with a healthy puppy that you can raise in your home.
Before scrolling down this list of Border Collie breeders in Colorado, check out these recommendations: Best Beagle Breeders in Colorado and Best Boxer Breeders in Colorado.
Border Collie Puppies For Sale in Colorado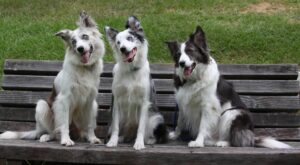 Check out these top picks for the best Border Collie breeders in Colorado. We've got some great options for you to see here.
Border Collie Product Recommendations: Best Dog GPS Trackers and Best GPS Dog Collar with No Monthly Fee.
1. PuppySpot's Border Collies for Colorado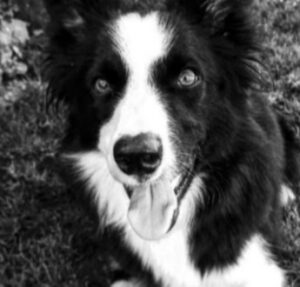 Since you're searching for Border Collie breeders in Colorado, then it's worth checking out PuppySpot. By using PuppySpot, you can find available Border Collie puppies for sale from trusted breeders.
We mentioned the term "trusted" because these breeders are all strictly screened by the team members of PuppySpot. As a result, they have a low acceptance rate for listings.
After you find and purchase your desired Border Collie puppy, it'll be safely shipped to your home in Colorado. However, before you continue searching for a Border Collie breeder in Colorado, feel free to check out the link below.
PuppySpot Details
2. Wildblue Border Collies
If you want the best of the Border Collies, check out Wildblue Border Collies. They are located in Peyton, Colorado, by a couple in the area. They are AKC-registered breeders of merit.
You can also look them up on Facebook if you want to see some regular pictures and day-to-day living of the breeder and their pets. This breeder was founded in 1996 and had been successfully breeding for a large number of years.
The breeder focuses on conformation as well as performance when they raise puppies. Still, they also recognize that many people choose a Border Collie for a family pet, and they strive to provide the very best.
Their lines come from a combination of some of the best lines globally, including from the UK, New Zealand, and Australia. Of course, your puppy is health guaranteed and comes with all of the AKC puppy protection and registration details.
They are very responsive to emails and messages. You can email them directly or use their contact form on their website to get in touch with them.
Wildblue Border Collies Details
3. C2C Border Collies
Located just southwest of Elizabeth, Colorado, you can find C2C Border Collies. This family-owned breeder raises the dogs in their homes. They make it very clear that the dogs are part of the home with no cold, lonely kennels ever used for the puppies' parents.
This breeder is operated on 40 acres of space for the dogs to run and play. C2C Border Collies focus their breed on intelligence, athleticism, and personality, but they also focus on the purity of the breed.
They work to share understanding and knowledge about the breed and start straining the puppies before they go to homes so you can receive a great pet.
They have an active Facebook page that you can use to follow their day-to-day activities and see active information about litters and puppies and even adopted puppies when they've gone to homes.
All puppies are DNA tested and health tested, and your puppy will come with that health guarantee you expect. The puppies all come from championship lineage and again are raised as part of the family.
C2C Border Collies Details
4. Sunset Ridge Border Collies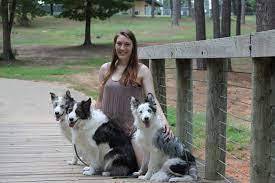 Sunset Ridge Border Collies is located in Guffey, Colorado. You can see them in person, but appointments are required, so keep that detail in mind. This breeder was established in 2003 and continues to be a top-notch breeder.
They've been in the business for 15 years, and they have puppies registered through AKC or ABCA. They strive to produce puppies with sound bodies and minds. All of the puppies and the parents are raised in the home with the family.
All of the puppies are loved and handled from birth, so they have lots of socialization and interaction with family and other pets. In addition, they have puppies available at times on their website.
You can also find a variety of photos and information there as well. You can find a full detailing of their health, including their processes. Puppies do come home to you with a health guarantee.
They don't share many details about themselves, but they share lots of pictures of the animals, and they let you know the puppies are raised in the home rather than in lonely kennels, so that's a plus.
Sunset Ridge Border Collies Details
5. Clannad Border Collies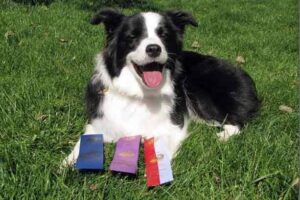 Next up, take a look at Clannad Border Collies. They are located in Littleton, Colorado. Their name comes from the Irish word for family, which they try to portray in their litter.
The collies are raised in the home and bred for conformation, agility, herding, and pets. The collies are AKC registered and are beautiful. It looks like it has been a little bit since their last litter, but they've always been a top-rated breeder.
You can also look them up on Facebook to follow their litters and their dogs as well. You can see past litters, and you can see puppies that have been placed in their forever homes as well.
You can even find some details about their show dogs. They have tons of videos and pictures for you to take a look at. We want to point out that they do have a page of links with information and even sources to other breeders.
Clannad Border Collies Details
6. Wagner Ranch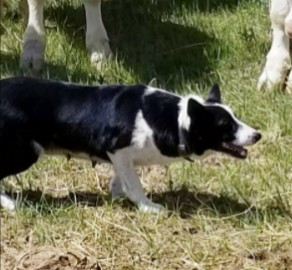 Wagner Ranch Border Collies is a unique ranch. This is a cattle ranch, so the Border Collies are raised for herding, just as they were meant to be. They do raise and breed collies, but they don't necessarily plan litters to sell regularly.
They do breed, raise, train, and sell Border Collies, but it's not quite in the same manner as some of the breeders you are probably used to seeing most. This is a family ranch, and they typically have anywhere from 15-18 dogs in their kennels at a time.
The dogs are kenneled and used for herding, but they are loved and taken care of as well. They do have dogs regularly available for sale, which you will find on their website when they have them.
They also sometimes consider sales and don't get them listed on the website, so they welcome you to call and reach out to them as well. You can meet all of their dogs and take a look at what they have. Please get to know a little about the ranch and the owners and see how their dogs are raised and cared for.
Wagner Ranch Details
7. Circle CR Border Collies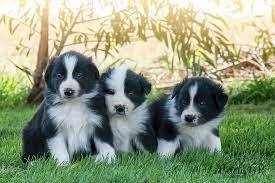 Last on the list of the best Border Collie breeders in Colorado is "Circle CR Border Collies." This family has been raising and training Border Collies since 2006, and you can tell their dogs are loved and cared for.
They breed dogs for temperament and disposition. They are raised to co-exist with family members and other animals as well. The dogs are raised to be active and know when to have that off switch for coming inside and calming down.
They are loyal and happy and make great athletes as well. Their website doesn't have a ton of information, but you can see their boys and girls and their puppies, and that's what matters. While they share a phone number, their website mentions that the best way to contact them is via email.
They do a lot of work with the dogs – playing with them and teaching them, so they respond to emails in the downtime. They also have a simple contact form on their website. This breeder does allow visitors as well, they just as that you make an appointment.
Circle CR Border Collies Details
Choosing a Border Collie Breeder in Colorado
Before you pick out a breeder, we have a couple of quick tips for you to choose a breeder.
Quality: you want to know if the breeder is a good-quality breeder and whether they raise their dogs in a good manner. Some are raised in kennels, and some are raised in homes, but the key is whether or not they are well-taken care of. Avoid anything that looks like a puppy mill.
 Transparency: a breeder that doesn't have anything to hide will be completely open with the people looking for an option. Now, that doesn't mean that they have to prop their doors open and welcome guests without an appointment. It simply means they are transparent about how the dogs are raised and will allow questions and visitors willing to make appointments.
Conclusion For The "Best Border Collie Breeders in Colorado"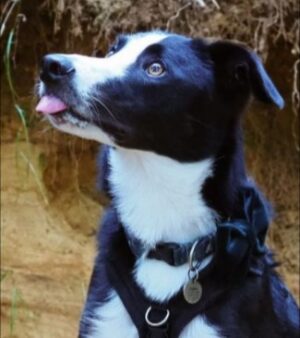 Border collies are a beautiful breed, and you need a high-quality breeder to find the best. We hope that you can find a breeder here that will be good for your needs, and you can welcome your new puppy from a quality source.
Always look for the best quality, and don't be afraid to get to know your breeder and ask questions. You can find some great choices here. Always do your research before you buy.
For more articles with mentions of the Border Collie dog breed, you can check out:
Learn more about the Border Collie by watching "Dogs 101 – Border Collie" down below: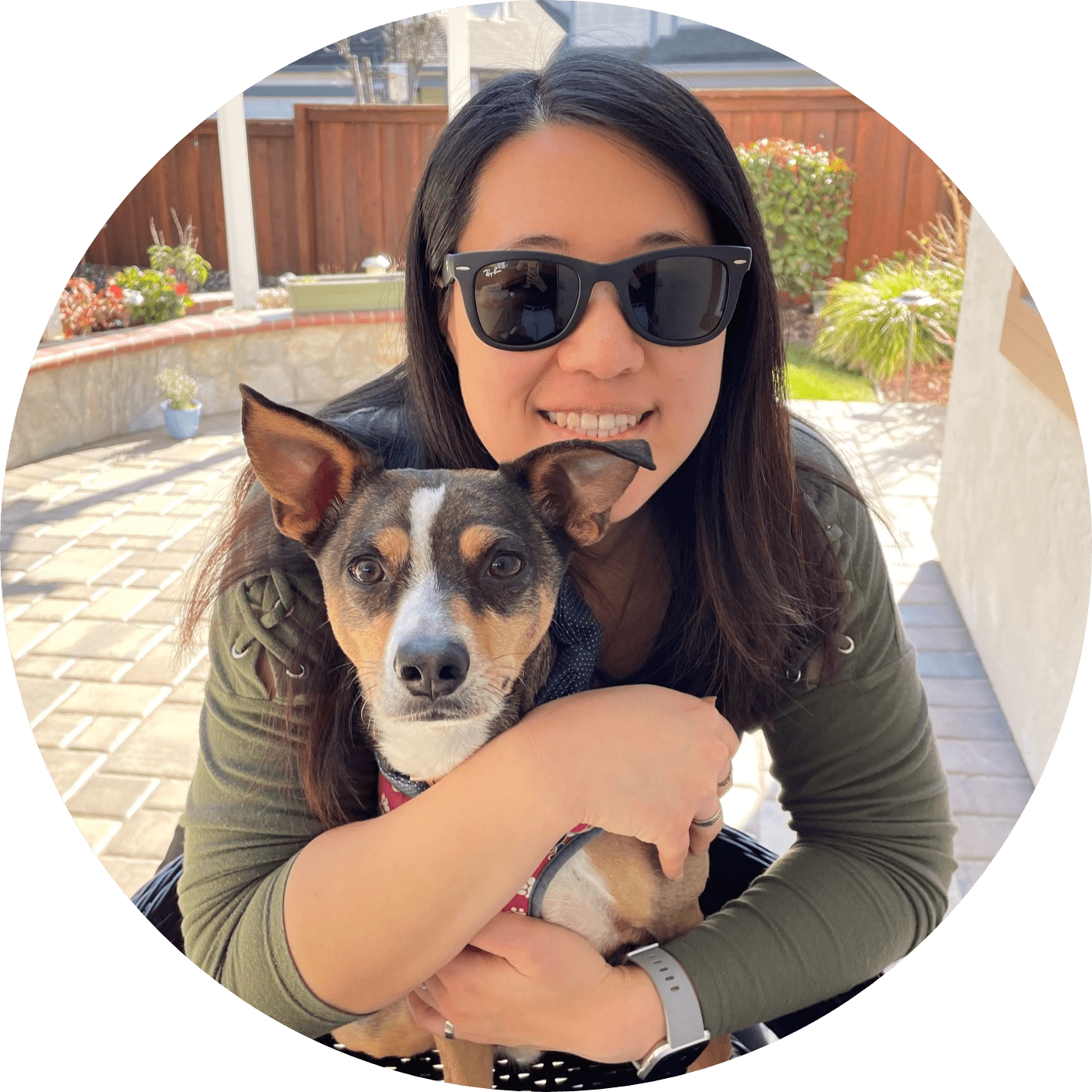 Dr. Sabrina Kong graduated from the Royal Veterinary College in England in 2016 and has been working at a small animal clinic in Northern California since then. She grew up in the Bay Area and got her bachelor's degree from Cal Poly San Luis Obispo. She also became a Certified Canine Rehabilitation Practitioner through a program at the University of Tennessee.
When she isn't in the clinic taking care of her four-legged patients, she enjoys traveling and trying new foods with her friends and her three-legged dog, Apollo. She adopted Apollo from her clinic when he was a puppy with numerous health issues. Dr. Kong truly cares about taking care of animals.