We've got your back if you're searching for reliable Shih Tzu breeders in Kansas. The Shih Tzu is a lovable toy puppy and the ideal lap dog. These playful and gentle creatures easily get along with children and other animals and make the perfect companions for homes of all sizes. They are funny, highly sensitive to their loved one's moods, and often just looking for ways to please their family.
Before you scroll down this list of Shih Tzu breeders in Kansas, you can check out these other recommendations from our team at We Love Doodles: Best Dog Breeders in Kansas and Best Poodle Breeders in Kansas.
Shih Tzu Puppies For Sale in Kansas
So if you're looking for Shih Tzu puppies for sale in Kansas, here are some reputable breeders that guarantee you a loving, happy, and healthy puppy.
Shih Tzu Product Recommendations: Best Luxury Dog Houses and Best Odor Resistant Dog Beds.
1. PuppySpot's Shih Tzus For Kansas
PuppySpot is a company devoted to helping you get the quality Shih Tzu puppy you have been looking for in Kansas. They work as intermediaries between a breeder and a family. However, they are also responsible for guaranteeing the puppies' quality. Therefore they are one of the most particular companies in the industry regarding their quality.
They have been helping puppies find a home for over ten years, at which time they've bred and sold over 200,000 puppies. The company's quality has also been recognized on plenty of occasions as they've received over 10,000 5-star reviews.
Mission
For all the things they do, PuppySpot's main objective is to breed happy and healthy puppies and help them find a place in a happy and healthy home, where they'll have a good chance at having a good life. Another objective they have is to share the happiness of having a dog with the world.
Vision
PuppySpot is an online platform, meaning how they offer their services on the internet, and it has never been easier to get a dog. Their whole platform is designed to find the right puppy for you with comfort and ease. You'll even receive the puppy at your doorstep, no matter where you are in Kansas.
PuppySpot's Shih Tzu Puppies
Every dog offered in PuppySpot is an emblem of quality. PuppySpot works with every breeder within an elite group of select breeders. They are considered one of the most selective institutions in the whole country, as they focus on over 100 different points of emphasis when they are vetting their candidates.
By the end of the process, one out of every ten gets the job. Every breeder focuses on making sure the puppies grow healthy and with great DNA in their veins. Before the puppy is sent to you, it'll be thoroughly reviewed, from nose to tail, to ensure it is completely healthy.
If something were to happen to your Shih Tzu puppy, they offer a 10-year guarantee. Every Shih Tzu puppy is treated with a lot of love and care during the time they are growing. This helps the puppies grow to be full of personality, to be special, and unique.
PuppySpot Details
2. Lorry's Ark
Our first pick for Shih Tzu breeders in Kansas is a small in-home breeding program called Lorry's Ark. Its mission is to raise healthy and happy Shih Tzu puppies and connect them with loving families. They instill confidence and obedience in their dogs from an early age, preparing them to be affectionate, bright, and the perfect best friends.
Enrichment methods used by the breeder to groom their puppies include early neurological stimulation (ENS), household desensitization, sound stimulation, and socialization with adult dogs, cats, and children. Lorry's Ark ensures all their Shih Tzu puppies are in good overall health before departing to their forever homes.
They receive all appropriate vaccinations/shots, are dewormed, and must have a negative fecal exam. A health guarantee is also included with the puppy; however, it may vary considerably. For more on their specific health practices, don't hesitate to contact the breeders for details. Once puppies are ready to leave, they will be given a small bag with food and a toy/blanket with their littermates' scent. Additional information is provided on their website.
Lorry's Ark Details
3. Myers Country Pups
Another reliable breeder for Shih Tzu puppies in Kansas is Myers Country Pups. From Shih Tzu's to English bulldogs, Myers Country Pups is dedicated to raising happy, healthy, quality puppies. They are dog lovers first and foremost and aim to provide considering families with puppies that will bring joy and laughter to their homes.
All their puppies are trained to be socially adaptive in their family homes from an early age. The puppies are exposed to small and big dogs and children aged ten years and above. Moreover, all puppies are trained to follow a strict schedule for playing, eating, sleeping, and potty time. Myers Country Pups vaccinates all their puppies and ensures regular vet checks.
When sending them home to their forever families, all puppies receive a small food bag and a toy/blanket with their littermate's scent. Lastly, the breeder offers a one-year health guarantee for all their dogs, covering genetic and congenital disabilities. For more information about health specifics, don't hesitate to contact the breeder.
Myers Country Pups Details
4. Karla Sauer's Shih Tzu's
Next on our list of Shih Tzu puppies for sale in Kansas is Karla Sauer's, Shih Tzu. They provide superior-quality Shih Tzu puppies trained to live with love and compassion with their forever families. The breeder's main focus is maintaining the breed standard and raising physically sound, mild-mannered puppies.
Karla Sauer's Shih Tzu devotes time, energy, and individual consideration to every litter, ensuring all puppies have an amazing start in life. The breeder prioritizes socialization and adjustment to different home environments in terms of grooming.
The enrichment techniques include early neurological stimulation (ENS), grooming desensitization, touch desensitization, sound stimulation, socialization with children, the elderly, and other animals, and potty training. All the puppies receive regular vet checks and have their first vaccinations before departing for their new homes.
Additionally, the puppies are sent with a small food bag and a toy/blanket with their littermate's scent. Also, the breeder offers a one-year health guarantee. For more information on their puppy health protocols, please contact Karla Sauer, Shih Tzu.
Karla Sauer's Shih Tzu's Details
5. Harlequins Shih Tzu
If you're running out of options for Shih Tzu breeders in Kansas, try Harlequins Shih Tzu. These breeders are located in Maryland and will happily transport your puppy to you in a car or van. Harlequins Shih Tzu provides well-rounded Shih Tzu puppies trained to outshine in new adventures and endeavors with their new families.
Their dogs are smart, affectionate, and agile and produce puppies that flourish in an active lifestyle. The breeders are extremely passionate about raising their dogs and carefully grooming their puppies using the best policies. The puppies are held and played with daily to instill love and confidence in different family members.
In terms of enrichment and socialization, the breeder utilizes early neurological stimulation, potty training on various surfaces, socializing with cats, other puppies, children, and adult dogs, outdoor training, touch desensitization, household desensitization, grooming desensitization, and sound stimulation.
All puppies undergo a comprehensive vet exam at six to seven weeks old. The breeders follow a recommended schedule and the puppies receive their first vaccination at seven weeks and then as needed. They offer a six-month health guarantee that covers genetic defects that inhibit the puppy's proper growth and happy living.
Genetic testing includes Progressive Retinal Atrophy (eye disease) and Von Willebrand Disease (blood disorder). Before being sent home, the puppy will be given a small food bag and a toy/blanket with its littermate's scent. For more information in this regard, don't hesitate to get in touch with the breeder.
Harlequins Shih Tzu Details
How to Choose a Shih Tzu Breeder in Kansas
When looking for Shih Tzu puppies in Kansas, it is very important to choose a breeder committed to socializing with their dogs and providing them with a safe, loving, and nurturing environment. After all, these puppies need to prepare for their ultimate homes.
So before you decide on a breeder, consider these vital points to avoid being scammed:
Look for transparency, i.e., non-profit and tax status, details about the board of directors, location/address, registration details, and phone number.
The environment in which the puppies are bred must showcase commitment and a sense of security and prosperity for both animals and humans.
Reliable breeders always have a registered Affix, and all their puppies have the Kennel's name on their registration papers. This guarantees the integrity and responsibility of the breeding program.
Reliable breeding programs will have vetted their puppies and ensured they are neutered, vaccinated, treated for worms/fleas, and evaluated for other diseases. Moreover, they will have documented information about each puppy's personality and temperament.
Dedicated breeders invest time and money to facilitate health organizations conducting research regarding dogs' health issues and diseases.
General health consents provided by the breeder include heart, eye, hips, Patellas, DE (Dry Eye), CC (Curly Coat), and EF (Episodic Falling).
Related: Best Shampoos For a Shih Tzu.
More Information About Shih Tzu Breeders From Kansas
If you need a petite best friend to come live with you in your apartment/home, cuddle with you on the couch for hours, and fill your life with unconditional love, a Shih Tzu is just the dog you're looking for. Even though Shih Tzu translates to 'little lion,' there is nothing ferocious about this breed – they're absolute lovers, not hunters.
Bred mainly to be house buddies, Shih Tzu is a happy, outgoing dog who loves following its owners around the house. Even in ancient times, Shih Tzu's made a place for themselves on different people's laps, including emperors.
However, nowadays, people have started training Shih Tzu's to participate in sports, training them for compliance, marching, and dexterity competitions. Overall, this breed makes a great family pet who gets along extremely well with other animals and children, as long as they are handled gently and played with love and affection.
Conclusion For "Shih Tzu Breeders in Kansas"
We hope this list of Shih Tzu breeders will help you find an adorable best friend who needs a loving forever home. And as always, our team would like to thank and appreciate the incredible efforts of all the breeders in raising and grooming these precious canines – you're truly making a difference in the lives of these dogs and the lives of their prospective parents. Please feel free to reach out to these breeders for more questions and comments.
For more guides similar to this list of Shih Tzu breeders in Kansas, you can check out:
Before you bring home a Shih Tzu puppy from a breeder in Kansas, you can learn more about this dog breed by watching "10 Important Facts About Shih Tzu Every New Mom Should Know" down below: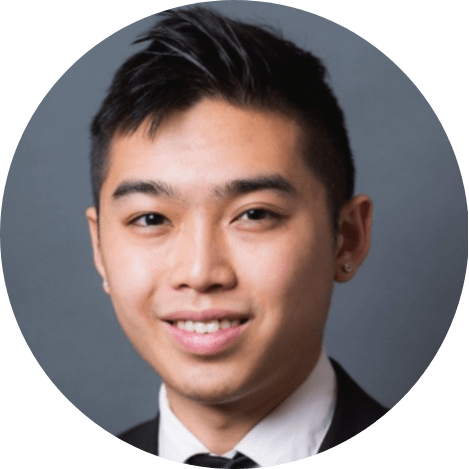 Andy is a full-time animal rescuer and owner of a toy doodle. When he's not saving dogs, Andy is one of our core writers and editors. He has been writing about dogs for over a decade. Andy joined our team because he believes that words are powerful tools that can change a dog's life for the better.
Why Trust We Love Doodles?
At We Love Doodles, we're a team of writers, veterinarians, and puppy trainers that love dogs. Our team of qualified experts researches and provides reliable information on a wide range of dog topics. Our reviews are based on customer feedback, hands-on testing, and in-depth analysis. We are fully transparent and honest to our community of dog owners and future owners.