Are you searching for Papillon rescues in the United States? The Papillon makes an amazing companion. They are responsible, obedient toy breed dogs with a playful, amiable, and gentle nature. The vivacious Papillon is also friendly toward kids, strangers, pets, and other dogs.
This AKC-recognized breed is great with kids but can be easily injured by rough play due to their small size. Take note if you have small children! With that said, if you're looking for an energetic, outgoing, and lively Papillon to adopt, we can help!
Unfortunately, hundreds of Papillons find themselves in the care of Papillon rescues each year – usually through no fault of their own. Fortunately, however, many organizations have taken it upon themselves to rescue and rehome the pups.
We have carefully selected some of the best Papillon rescues in the United States. These organizations are not only passionate about rescuing these dogs, but they take great measures to ensure the dogs are perfectly healthy and sound before placing them in their forever homes. Read on to see our top recommendations.
Before you scroll down this list of Papillon rescues in the United States, you can check out these other rescue shelter recommendations from our team at We Love Doodles: Best Bloodhound Rescues in the United States and Best Shiba Inu Rescues in the United States.
Find Papillon Rescues and Shelters Near Me in the United States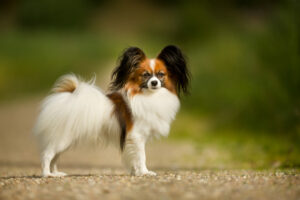 Here's a list of Papillon rescues in the United States for you to check out to find a companion.
Papillon Dog Product Recommendations: Best Dog Scooting Treatments and Best Pet Insurances For Small Dogs.
1. PapAdopters and Placement Service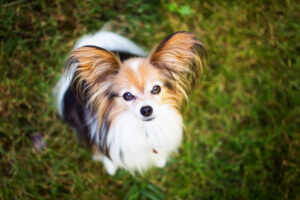 The rescue and rehabilitation of Papillons is the number one priority of PapAdopters and Placement service. They're a Maryland-based non-profit rescue organization dedicated to saving this breed from being euthanized in the shelters and pounds.
While PapAdopters is located in Maryland, they serve several states. The organization is 100 percent foster-based, which means your puppy or adult dog will be in the care of a loving family before being placed with you. Volunteers are at the heart of this organization – the group is funded by donations and run by Papillon lovers like yourself.
PapAdopters and Placement Service does not support commercial breeding facilities. All dogs are owner-surrendered or rescued from shelters nationwide. PapAdopters doesn't discriminate against dogs due to health or age – you'll find a mix of pups in their care, ranging from fresh-faced puppies to seniors that need a little extra love.
Papillons do come from all walks of life, so it's important to remember that some dogs may have been abused or mistreated. PapAdopters will do everything in their power to rehabilitate your dog, restoring full health to each animal before placing them for adoption.
Foster families are charged with caring for your dog's food, exercise, and socialization. They'll provide transportation to the vet, where your dog will be fully examined, microchipped, and spayed or neutered before adoption. Foster families will evaluate the behavior and temperament of all the dogs in their care before considering adoption.
As a result of this one-on-one interaction with dogs, PapAdopters is able to match dogs with new homes based on personality and lifestyle! Volunteers will also assess your personality, exprience, and unique needs before matching you with a dog. PapAdopters is fully registered and certified in Michigan, meaning they adhere to the best practices and a Code of Ethics.
PapAdopters and Placement Service Details
2. Papillon Pals Rescue
Next on our list of the top Papillon rescues in the United States is Papillon Pals Rescue. This Florida pet rescue organization was founded in 2005 and has saved hundreds of Papillons since then.
Papillon Pals Rescue is on a mission to save one Papillon at a time. The organization works with many shelters and animal control centers in the Sunshine State to save Papillons that are at risk of being euthanized. This volunteer-only rescue saves dogs from shelters and takes them into foster care.
All rescued dogs are cared for in foster homes until they are ready to join a new family. While in foster care, the dogs are given necessary vet care, including vaccinations and deworming. Dogs with special medical needs also get the attention they deserve; the aim of this shelter is to rehabilitate at-risk dogs.
After their rescue and medical care, dogs are well-equipped with all they need to blend into a new family!  Dogs are socialized and trained to transition to their new home seamlessly. The dogs are only posted for adoption when they are ready to join a new home.
Papillon Pals's website is not always updated with available dogs. You must visit their Facebook page to see the dogs listed for adoption.
Papillon Pal Rescue is a small rescue and only adopts its dogs in its driving radius, which is about 250 miles from Jacksonville, Florida.  Furthermore, the organization only accepts email inquiries – no phone calls! Their team of busy volunteers will respond to you as soon as possible to address questions you may have about Papillons or Papillon rescues.
Papillon Pals Rescue Details
3. Papillon Haven Rescue
Papillon Haven Rescue is one of the largest Papillon rescues in the United States. This rescue organization has resources across the country willing and ready to help you find your new friend. Foster homes are located across the country, with volunteers who are fully committed to the rescue and rehoming of these dogs.
After rescuing the dogs, the group provides vet care, a spay and neuter program, and rehabilitation. Rescued dogs are treated for any medical conditions they may have, and are provided with nutrient-rich diets. The dogs are placed in foster homes in the rescue state where they were found. Owner-surrenders are welcome at this Papillon rescue. Before your dog is sent to live with you, he or she will have had obedience, crate, and behavioral training.
Papillon Haven Rescue carefully screens its adoptive families – after all, their goal is to protect the welfare of their animals. For this reason, you shouldn't be surprised if you're asked about your schedule, employment, physical home, and experience with dogs.
The adoption fee ranges from $200 to $425, depending on the dog's age and special needs. This fee covers, in part, expenses incurred while in the shelter's care, including spaying or neutering, a full veterinary checkup, heartworm tests and treatments, and other medical necessities.
Papillon Haven Rescue Details
4. Camp Papillon
Camp Papillon is an animal shelter dedicated to saving, rehabilitating, and rehoming Papillons. The rescue organization was founded in 2006 in Monroe County, Pennsylvania. It is a 100 percent foster-based rescue and has saved this dog breed for over nine years.
While the rescued dogs are in their care, the shelter will provide all necessary vet care, food, treats, toys, and more to ensure they are comfortable, happy, and healthy. Rehabilitation is also provided when necessary to help prepare the dogs for their forever homes. The dogs enjoy a lot of attention, care, and love from their foster families, helping them trust people again.
Dogs will receive a bit of training while in the shelter's care, so your pup will be well-mannered and potty trained. This rescue also uses the foster care home program for dogs that require hospice care and special needs. On-site trainers are available. Dogs that are fortunate to stay on site will enjoy the peaceful 33-acre property recently acquired by Camp Papillon.
While they still work with a few foster homes in the state, Camp Papillon now has a central location where you can meet most of their dogs. The organization now rescues other dog breeds, including cats. However, special care and attention are given to this dog breed.
Camp Papillon ensures all dogs are up-to-date on vaccinations and shots before going to their new homes. They are also dewormed, microchipped, and spayed/neutered before adoption. Unique to this rescue is their experience in working with harder-to-adopt dogs. Senior dogs and dogs with special needs are at the heart and soul of this organization. Rest assured that full disclosure is important to this non-profit – you will not unknowingly bring home a sick dog.
Camp Papillon Details
5. Papillon Rescue of the North East
Last on our list of the best Papillon rescues in the United States is Papillon Rescue of the North East. Founded in 2012, this non-profit organization has fine-tuned their rescue strategy, making them one of the most well-received Papillon rescues in the country.
Papillon Rescue of the North East is made up of a team of volunteers who are experienced with the breed. The volunteers span the northeastern states, and Papillon Rescue of the North East volunteers work as a team to provide the best care for rescued pups. Their work doesn't stop when dogs are adopted, either! The PRNE team strives to educate the public about responsible pet ownership, and they're available to answer questions you may have for the life of your dog.
Dogs are placed in warm, safe foster homes while they're being prepared to join your family. Your pup will be socialized with other animals and, sometimes, children. This helps to ensure a smooth transition into your home.
Papillon Rescue of the North East receives tons of applications daily, so you must join the queue to adopt a dog from them. An application fee of $10 is required during the initial adoption process; if you're approved to bring home a dog, this fee will be applied toward the adoption cost.
Papillon Rescue of the North East Details
Frequently Asked Questions
We know that adopting a dog is a huge step! After all, you want to provide the best for your dog. Therefore, you may have a few questions about the process. Here are a few of the most frequently asked questions we receive from our readers.
How much does it cost to adopt a Papillon?
The adoption fee you'll pay for your dog will be set by the rescue that is offering it. In some cases, you may be expected to pay several hundred dollars. In other cases, your adoption fee may be as low as $50.
Take note of the shelter's policies, as the team may offer discounts to military veterans or personnel, teachers, firefighters, police, or other populations. Seniors often qualify for a low-cost or no-cost senior dog. In addition, you should check with your tax pro, because your adoption fee may be tax-deductible!
Is it safe to transport my Papillon by plane?
Papillons adopted from shelters are typically ineligible for travel, merely due to the fact that Papillon rescues prefer adoptive families in the immediate area. That said, your Papillon's travel will be taken on a case-by-case basis. The short answer to this frequently asked question is yes, Papillons can be transported by plane. However, they're a small dog breed and many shelters, breeders, individuals, and even airlines prefer not to transport them unless they have reached a minimum weight.
How vocal will my Papillon be?
Papillons are energetic, playful little animals that are just as happy on your lap as they are at the beach! Despite their energy levels, the dogs aren't known to be particularly vocal. Go ahead and adopt a Papillon even if you live in a small space or an apartment!
What if I decide a Papillon isn't right for me?
Please do not abandon your Papillon! If you've brought your pup home and the arrangement just isn't working, contact the Papillon rescue from which you adopted him or her. The volunteers will guide you through the next steps in rehoming your dog. While your adoption fee will likely not be refunded, most Papillon rescues will take dogs back. Their goal is to improve the life of dogs, and the last thing a shelter wants to see is one of their babies abandoned once again.
Conclusion For The "Best Papillon Rescues in the United States"
While there are dozens of dog rescues that focus their attention on the care and rehabilitation of Papillons, the Papillon rescues on our list are those we consider the best of the best. When possible, rescue a Papillon that's local to you to ensure the support of the volunteers for the life of your dog.
Remember: when you adopt a Papillon from a rescue, you're saving two lives! You'll forever change the life of your new companion, and you'll make room for another deserving Papillon in his place.
For more guides similar to this list of Papillon rescues in the United States, you can check out these other rescue shelter recommendations from our team:
Before you adopt a Papillon companion from a rescue shelter in the United States, you can learn more about this dog breed by watching the "Papillon Dog – Top 10 Facts" down below: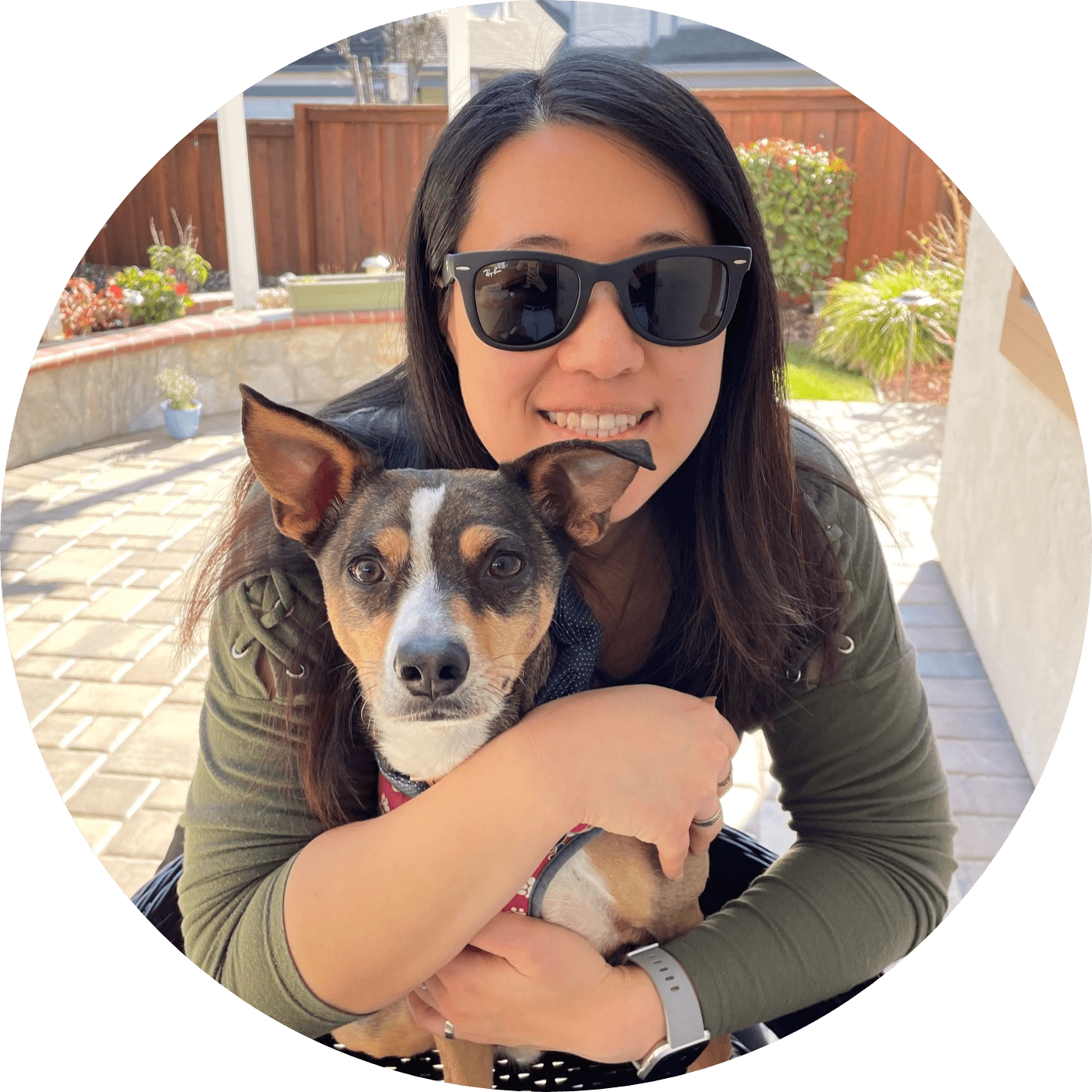 Dr. Sabrina Kong graduated from the Royal Veterinary College in England in 2016 and has been working at a small animal clinic in Northern California since then. She grew up in the Bay Area and got her bachelor's degree from Cal Poly San Luis Obispo. She also became a Certified Canine Rehabilitation Practitioner through a program at the University of Tennessee.
When she isn't in the clinic taking care of her four-legged patients, she enjoys traveling and trying new foods with her friends and her three-legged dog, Apollo. She adopted Apollo from her clinic when he was a puppy with numerous health issues. Dr. Kong truly cares about taking care of animals.