Maltese Dogs are small-sized dogs with big personalities. They were the most popular dog in America for over two decades, but their popularity has started to decline.
Regardless of their drop-in rank, these dogs are still some of the best dogs you'll find anywhere. Whether you're looking for a Maltese for companionship or show in Massachusetts – we've got you covered.
In this article, we'll take a look at the top Maltese breeders in Massachusetts. Due to the limited pool of Maltese breeders in Massachusetts, we have supplemented the list with Maltese breeders from neighboring states who deliver to Massachusetts.
Other articles you would like: Shiba Breeders in Massachusetts and Havanese Breeders in Massachusetts.
1. Purely Maltese
Missouri-based Purely Maltese kicks off the list. This kennel is owned and run by Haley Shelton. 
Haley received a Maltese as a wedding gift. The Maltese was an instrumental part of her growing family and has really developed her love for the Maltese breed and their companionship. 
The breeder considers it an honor to preserve the line of these incredible dogs all the while creating companionship for others!
Haley loves her dogs and it is her goal to breed healthy, happy, and well socialized Maltese. She is dedicated to providing families with wonderful, healthy, well-socialized family pets. 
She adheres to Maltese standards and devotes her time, energy, and efforts to ensure her puppies are prepared to join your family and excel in their forever homes from the moment they are born.
In addition to the Maltese health and temperament, Haley heavily focuses on socialization. It is her desire to ensure all her Maltese puppies will be your lifelong family members.
The puppies are socialized daily with children and other animals, including cats and adult dogs (big and small). Haley and her team introduce strangers and noises at appropriate intervals. This enables the Maltese puppies to be prepared to live in a household with people, sounds, and smells. 
All Maltese puppies from this breeder come with a 1-year health guarantee. The health guarantee covers genetic issues or defects diagnosed within 12 months. 
A Maltese puppy from Haley ranges between $1200 to $2200.
Maltese Breeder Information:
2. Bella Dolce Maltese
Bella Dolce Maltese is owned and run by Kathryn Henzerling. 
Kathryn has been breeding and showing Maltese dogs for over 20 years. She considers her dogs as her life and lives with them in her Arizona home.
Kathryn grew up in a family that always had small dogs such as Yorkshire terriers and Toy poodles. She started in a rescue when she first got married but was always going to dog shows as a spectator. Soon after, Kathryn moved into conformation exhibiting and breeding.
It is this experience that shaped Kathryn's view of Maltese dogs and her breeding principles. 
Similar to Haley, Kathryn is very keen on socialization. The breeder says she midwives's every litter delivery. She starts Early Neurological Stimulation (ENS) and touch therapy to stimulate the puppy's mental growth.
All Maltese dogs under Kathryn's care get weekly baths, vitamins and supplements, proper exercise, high-quality food, and dental twice a year.
All Maltese dogs come with a 12-month health guarantee and range between $3500 to $7000 in price. 
Maltese Breeder Information:
3. Jodi's Maltese
JoDi's Maltese is a small family-based breeding home, owned and run by JoAnn Rausch. 
JoAnn was introduced to the Maltese by a dear friend at the Denver AKC dog show. While her friend had Golden Retrievers, JoAnn was captivated by the grace and charms that Maltese have. In fact, she recalls knowing in that very moment that this was the breed for her.
Almost a decade later, JoAnn's love and commitment to the Maltese breed has not wavered. 
All of her Maltese puppies are raised in her home and well-socialized with children and a variety of other methods such as household desensitization, grooming desensitization, crate training, and sound stimulation among others. 
When the Maltese puppies are old enough, JoAnn is keen to let them travel with her to work and accompany her grandkids to cheer practice and the local college campus. 
The breeder is also keen to ensure that all Maltese puppies are vaccinated and checked by a licensed vet before coming home to you. The Vet goes over everything from heart to patellas.
All Maltese puppies from JoAnn come with a 12-months health guarantee and range from $3500 to $4000 in price. 
Maltese Breeder Information:
For more check out: Best Maltese Breeders in Minnesota! and Best Maltese Breeders in New Jersey!
4. Blossoming Gem's Maltese
Blossoming Gem's Maltese is owned and run by the mother-daughter team, Joan and Meghann Moore. 
The two Maltese breeders believe themselves to be protectors of the breed's future. Their mission is to breed high-quality Maltese puppies while also preserving their champion bloodline for future generations.
Joan and Meghann like showing their pets just as much as they enjoy snuggling with them. Before breeding, all of their adult dogs undergo comprehensive health testing to guarantee that only the healthiest Maltese puppies are born into the world.
The two are extremely passionate about what they do and what they hope to accomplish as breeders. They aspire to always work with passion, heart, and authenticity, and to genuinely care for the Maltese line.
To socialize their Maltese puppies, the two breeders utilize a variety of enrichment methods such as sound stimulation, household desensitization, crate training, and house training among others.
Maltese puppies from these breeders range in price from $3,000 to $3,800 and come with a 12-month health guarantee.
Maltese Breeder Information:
5. Malta Angel Maltese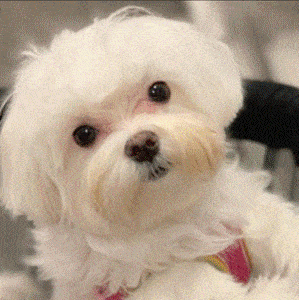 MaltAngel is owned and run by California native, Sheila Riley. 
Since 1993, Sheila has been breeding AKC champion Maltese dogs exclusively. She is the co-breeder of the 2011 World Dog Show Winner and Cruft's Best of Breed Winner in '06 and '07. She is also the co-breeder of the '06 #1 Maltese in the USA.
Sheila and her crew have won the hearts and commanded the attention of many Maltese enthusiasts and admirers around the world, in addition to the kennel's excellence.
Their Maltese dogs are known for their graceful movement, stunning appearance, sound structure, and charming, loving personalities. The Maltese dogs can excel in the show ring and as your family companion. 
Sheila takes her responsibility as a breeder seriously, ensuring that each Maltese puppy has the greatest possible start. This includes proper health care and socialization, but she says it always starts even earlier than birth. 
The Maltese breeder ensures the success of her Maltese puppies by carefully selecting the parents of each litter. Sheila and her team would be delighted to tell you more about life with a Maltese and how they will not only improve but also exceed your expectations!
To socialize their Maltese puppies, the two breeders utilize a variety of enrichment methods such as sound stimulation, household desensitization, crate training, and house training among others.
This breeder's Maltese puppies come with a 12-month health guarantee.
Maltese Breeder Information:
6. Leona's Maltese
Leona's Maltese is owned and run by Leona Lupulesku. Leona and her family love raising Maltese dogs and puppies and are deeply devoted to the Maltese. 
Leona began her Maltese journey in 2005 when she acquired her lovely Maltese boy, who has proven to be an important part of her breeding program.
The breeder is committed to responsible dog breeding and states that they do not intend to breed a large number of dogs or grow big.
Leona and her team are passionate about the Maltese people. They carefully plan each breeding and only place their Maltese puppies with families who they believe will provide the same level of care and commitment to their puppies.
All Maltese puppies from these breeders come with their initial vaccinations and a health guarantee. All Maltese dogs are vet-checked, fed high-quality dog food, and well trained.
This breeder's Maltese puppies come with a 12-month health guarantee, lifetime support from Leona, and a puppy starter kit.
Maltese Breeder Information:
7. Augustines Maltese
Augustines Maltese is owned and run by the veteran breeder, Linda Augustine. 
Linda has been showing and breeding Maltese for over 20 years. She has consistently produced top-ten Maltese over the years and takes a lot of pride in her puppies.
Linda says that everything she does with her Maltese is intentional, from carefully selecting breeding dogs to undergoing comprehensive health tests.
Her goal is to breed healthy Maltese dogs with excellent temperaments, working drives, and conformation who are true to the breed's lineage.
The breeder does everything she can to socialize her Maltese puppies so that they would be easy to train and adjust to their new home. Linda offers a 24-month health guarantee on all Maltese puppies, as well as lifetime support.
Maltese Breeder Information:
Conclusion For The Maltese Puppies in Massachusetts
A Maltese dog is a wonderful companion for people of all ages. We wish you the very best in your search for a Maltese puppy!
You will also like:
Garrett loves animals and is a huge advocate for all Doodle dog breeds. He owns his own Goldendoodle named Kona. In addition, he volunteers at the Humane Society of Silicon Valley, where he fosters dogs and helps animals. Garrett enjoys writing about Doodles and believes that dogs can teach humans more about how to live than humans can teach a dog.
Why Trust We Love Doodles?
At We Love Doodles, we're a team of writers, veterinarians, and puppy trainers that love dogs. Our team of qualified experts researches and provides reliable information on a wide range of dog topics. Our reviews are based on customer feedback, hands-on testing, and in-depth analysis. We are fully transparent and honest to our community of dog owners and future owners.