If you're searching for the best dog groomers in Omaha, then here's what you need to know. Omaha is the city in Nebraska known for having one of the best zoos in the world.
But the zoo animals aren't the only ones in Omaha houses. Many adorable dogs and puppies are also residents of this area. If you're thinking of giving your puppy a good pampering session and looking for the best dog groomers in Omaha, you're right.
In this guide, we will recommend our top picks for the best dog groomers in Omaha and all they have to offer. We'll talk about some of the things you need to keep in mind when choosing a groomer. If all this sounds interesting to you, stay tuned.
Before scrolling down this list of dog groomers in Omaha, check out these other recommendations from our team at We Love Doodles: Best Dog Daycares in Omaha.
Find a Dog Groomer Near Me in Omaha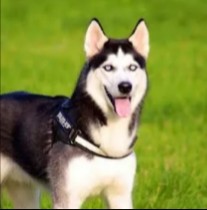 We've curated a list of the best dog groomers in Omaha based on reviews, their range of services, and many other factors. They all have perks, so be sure to read thoroughly to find the perfect one for you. Let's get started with the list of dog groomers without further ado.
Dog Product Recommendations: Best Whitening Shampoos For Dogs and Best Dog Dental Wipes.
1. Bark Avenue Omaha
Bark Avenue Omaha is a dog grooming company that offers a wide range of services for dog owners in Omaha. It falls among the best groomers in Omaha because of its excellent service and loving staff who are gentle when handling your four-legged friend.
The salon has very qualified and certified groomers, stylists, and technicians. They have grooming, onboarding, and daycare services. Their services can be taken a la carte or bought as packages. The prices will depend on the dog's breed, condition of fur, and dog size.
Their grooming services include haircuts, bathing, styling, ear cleaning, nail trimming, etc. You can also get additional services like conditioning, de-matting, and de-shedding. It's nice to note that Bark Avenue is also a member of the American Pet Association and Greater Omaha Chamber.
Bark Avenue Omaha Details
2. Come Sit Stay
The Come Sit Stay grooming salon believes in having the most genuine experiences with dogs. They do not use any fancy technology to have a large compound but instead focus on giving your dogs a joyful experience while grooming.
It's a wholesome approach to grooming and has kept clients coming back with their precious pets for years. Their staff consists of pet owners, dog trainers, pre-vet students, volunteers, and veterinarian assistants. They have many services for you to choose from for your pet.
Their grooming services include haircuts, nail trimming, ear cleaning, bathing, etc. They also provide daycare, onboarding, and training facilities for their furry clients. You can also wash your dog yourself in the facility if you want.
Sit Stay Details
3. Downtown Hound
Downtown Hound is among the best dog groomers in Omaha because of the cozy and comfortable environment they give, along with their excellent services. It is a locally-owned and family-operated grooming facility for dogs and cats.
They have a team of experienced professionals who treat their furry clients with utmost love and care. The employees at Downtown Hound are said to have previous experience in local kennel clubs and American Kennel Club shows.
Their grooming services are of many types. Some include bathing, ear cleaning, dental care, nail trimming, and even professional haircuts. Spa treatment baths are also available for your pet. Moreover, they also have daycare facilities, overnight boarding services, and training services.
Downtown Hound Details
4. Pucci's
Pucci's is a dog grooming service among the best dog groomers in Omaha. Although they have a wide range of grooming services (like the other salons mentioned here), they are mostly known for having a very calm environment. So, if your dog is an anxious one, you can consider this grooming salon.
Their grooming services include nail cleaning, hand drying, eye and ear cleaning, teeth brushing, etc. You can also get your dogs a massage to relieve any tension or stress that they may have. Not only that but Pucci's also does bows and nails painting.
They also have a dog boutique where you can purchase accessories and supplies for your puppy. They have been in business since 2003 and have an experienced staff who are sure to handle your pet with love and care.
Pucci's Details
5. Sherrie's Pet Grooming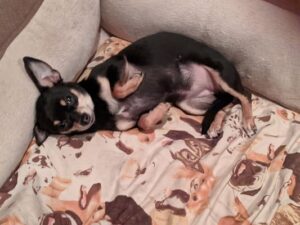 Sherrie's Pet Grooming is a salon that has been around for over 40 years. They offer a range of grooming services to cats and dogs and are among the best dog groomers in Omaha. The owner, Sherrie, has a background in nursing and has experience in handling medical issues related to pets.
Their services include bathing and grooming. You can get your dog a blow-dry brush out, nail trims, ear cleanings, sanitary trimming, and more within the grooming section. You can also get a Full Groom pack, or you can get a Bath and Brush pack.
Prices may vary upon your dog's breed, size, and condition. Sherrie has won multiple awards for grooming during her competition days, so you know your pet will be in capable hands. You can look at some of their furry clients on their cute website.
Sherrie's Pet Grooming Details
These are only our top picks for the best dog groomers in Omaha. Feel free to look up some more grooming salons if you don't prefer any of the ones mentioned above.
How to Choose The Right Dog Groomer in Omaha
When you're trying to find the best dog groomers in Omaha, a lot goes behind making this decision; and understandably so. After all, your little buddy deserves the very best.
Remember, choosing the right groomer can either give your dog a pleasant time or scare them for life. Below, we've mentioned some things you must bear in mind when choosing the right groomer for your precious pet.
Look For Proper Licenses and Certification
Once you have picked a grooming salon, ask for their licensing and certification. No one can do dog grooming. It requires training and experience. Thus, if the salon or groomer doesn't have a certificate, you may consider continuing your search.
Check Out Their Reviews
Collect as many reviews and recommendations you can for the grooming salon. Former or existing clients will have the most solid reviews for the salon as they have used their services. You can find the reviews online or offline by asking friends and family.
Ensure That The Grooming Facility Has A Clean And Hygienic Environment
There are many cases where pet owners have wound up with sick pets after visiting the groomers'. To avoid this, maybe take a look around before dropping off your pet.
If they aren't asking you for some documentation before taking in your pet, they do the same for others as well. And it doesn't take a rocket scientist to understand how that could be a red flag.
Make Sure They Are Using Good Quality Products During The Grooming Session
Many salons do not use quality products while shampooing, conditioning, bathing, etc. Using low-quality products can harm your dog's health and well-being.
Questions To Ask Dog Groomers From Omaha
Before dropping off your puppy at the groomers, many questions can arise in your head. Note all these questions down, and remember to ask them all to your groomer. Don't be hesitant about asking several questions. This is your beloved pet on the line, so you want to be as thorough as possible.
If you aren't sure what to ask the groomer, we'll help you get started with the questions listed below.
How long have you been grooming dogs?
Do you have experience with my dog's breed?
How will you handle my dog if they get scared?
What does this grooming package include?
Are they caged at any point of the session? If so, can I see the cage?
Do the dogs get potty breaks?
What are your emergency protocols?
There are just a few to get you started. If you want, you can add more to this list. Ask questions specific to your dog breed or according to their particular requirements.
Related: Will Groomers Take Dogs with Fleas and Do Groomers Sedate Dogs?
Conclusion For The "Best Dog Groomers in Omaha"
Omaha is a big area filled with many dog groomers fighting for their spot on the top. Many of these salons are genuinely great, like those mentioned above. While there is no perfect way to choose the right groomer, keeping some pointers in mind can help you make an informed decision.
Others might not be the best for your pet. So be on the lookout for those salons and only settle for the best for your dog. Try to keep your dog's personality and specific requirements in mind when choosing a groomer.
You can even call the groomer beforehand and have a conversation with them to get a feel of things. Find the best groomers in Omaha and give your pet an enjoyable grooming experience today.
For more guides similar to this list of dog groomers in Omaha, you can check out:
Before you bring your dog to a groomer from Omaha, you can learn more about the cost by watching "Cost of Dog Grooming Services" down below: