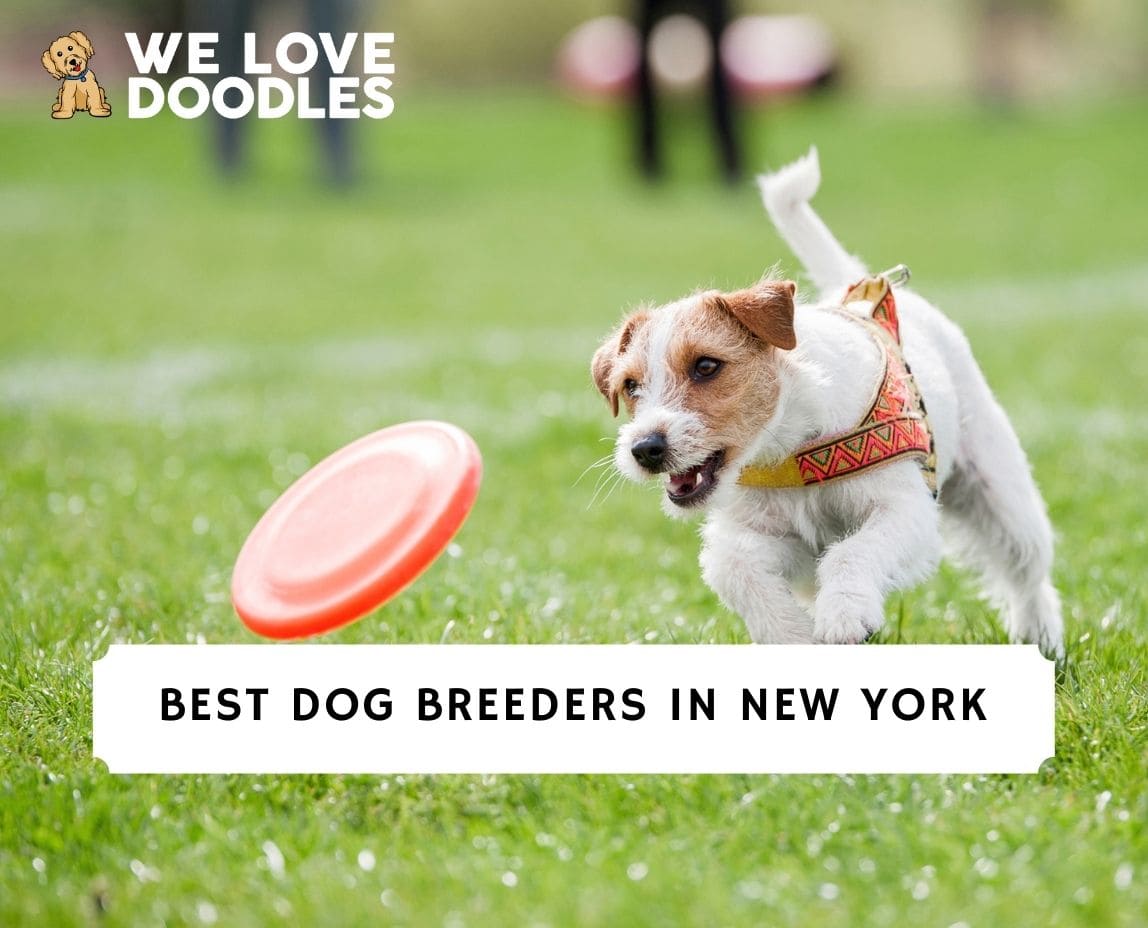 Here's what you need to know if you're searching for dog breeders in New York. Every dog breed has its unique personality and traits, so choosing one can feel like finding your perfect match. A puppy is an exciting purchase.
Having a dog in your life can be the best decision you have ever made. However, buying a puppy can also be daunting at first. It represents the beginning of a lifelong commitment that involves hard work and responsibility.
To avoid unintentionally funding the cruel puppy trade, make sure the puppy you're buying is healthy and happy and comes from a reputable breeder.
Before scrolling down this list of dog breeders in New York, check out these other breeder recommendations: Best Yorkie Poo Breeders in New York and Best Dalmatian Breeders in New York.
Dogs For Sale in New York
These breeders are the cream of the crop, putting immense time, effort, and care into breeding, training, and raising their furry friends. On this list, you'll find the top breeders of Dobermans, Beagles, Frenchies, and everything in between.
Dog Product Recommendations: Best Shock Collars For Dogs Barking and Best Puppy Flea Shampoos.
1. PuppySpot's Dogs For New York
Since you're searching for dog breeders in New York, we highly recommend checking out PuppySpot. PuppySpot is a reputable marketplace, where you can browse for available puppies from the comfort of your home in New York.
All breeders on PuppySpot with puppies listed have to go through a strict screening process by the team, so you can rest assured knowing that your companion will be safely shipped to your home in New York. Before you continue on your search for a puppy for sale in New York, check out the link to PuppySpot below.
PuppySpot Details
2. One Off The Bluff Labradoodles
For nearly 50 years, One off the Bluff Labradoodles has produced English Labradors in the authentic style of the all-around dog they were bred to be. They have strived to produce a beautiful dog that conforms to breed standards and has a sound temperament and body.
Labradors retain the hunting ability that has made them the best hunting retrievers. Intelligent and well-behaved, their dogs make excellent family companions and service dogs. For your puppy, they replicate (as much as possible) what domestic human life will be like. They live with their trainers 24/7.
While being observed for behavioral corrections, they are exposed to household sounds, explore and investigate their environment, play, and rest freely. They sleep in crates, walk on a leash and respond to their name.
When asked to lie down, they do so. When they bark, they are hushed. They teach them not to eat or destroy things. As a result, your English Labrador will feel confident and trusting, giving them the perfect start to becoming the companion you've been looking for.
One-Off The Bluff Labradoodles Details
3. Ethical Frenchie
Ethical Frenchie was founded a few years ago as a small family French Bulldog breeding program that emphasizes health, temperament, and socialization. The dogs are family pets first and foremost.
In addition to receiving high-quality food, excellent care, love, and affection, they also receive training and simulation. They are completely transparent about which puppies were bred directly by them and which came from other breeding homes.
You are put in direct contact with the original breeder after taking the puppy home and asking them questions, sending updates, and forming a relationship. Ethical Frenchie cares about the placement of their babies and would, of course, like to keep in touch and watch their little Frenchies grow up.
Ethical Frenchie Details
4. VonSila Kennels, LLC
VonSila Kennels, LLC is a reputable German Shepherd breeder in Upstate NY and the Northeast of the United States. Their goal is to raise German Shepherds that are healthy, clear-headed, large, blocky, straight-backed, calm, and excel in family settings. For their lineage, German Shepherds are registered with the AKC.
This guarantees their breeding program is carefully researched. They select their foundation dogs based on several generations of their pedigree, looking for OFA, PennHIP, Excellent, Good, HD-SV: HD a-normal (a1) – meaning the hips are normal – and (a2) – meaning the dog is in good breeding health.
To adhere to their standards, all parents, grandparents, or great-grandparents must have these ratings. In this way, they can select the healthiest foundation dogs, reducing the occurrence of genetic diseases such as hip dysplasia, which is more common in German Shepherds.
In addition, their foundation dogs are tested and are free from Degenerative Myelopathy, a severe, life-ending disease that is also commonly found in German Shepherds.
VonSila Kennels, LLC Details
5. Hillside Standard Poodles by ArtiSann
AKC Standard Poodles from Hillside by ArtiSann are bred to the highest quality. Their home is located at the foothills of the Adirondacks in Rome, New York. Breeding quality Standard Poodles for families around the world is their top priority.
Their puppies are all from parents who the AKC has tested. Tails are docked, and dewclaws are removed. Puppies are raised in the home with children and other dogs. Their puppies are microchipped for life and come with a 3-year health guarantee. AKC papers and vaccines are available for all puppies.
Hillside Standard Poodles by ArtiSann Details
6. Moonlit Great Danes
The Moonlite Great Danes is a small breeder located in Central New York. Their goal is to keep their Danes healthy happy and make sure their puppies get the attention they need to become well-adjusted. To raise better puppies, they use the Puppy Culture method so that when they're ready to leave, they don't jump, approach calmly, and sit.
Then, when they are between eight and ten weeks old, they will be ready to join your family and have begun potty training. They believe that the earlier the process is taught, the easier it will be for the puppy and the new family.
Moonlit Great Danes Details
7. Claddagh Kennel
Claddagh Kennels is a family-run business. "Kennel" really refers to their home on Long Island, New York. They are proud to be AKC Breeders of Merit. The German Shorthaired Pointer Club of America is among their memberships, the Long Island German Shorthaired Pointer Club, and the Westbury Kennel Club.
Their goal is to breed healthy German Shorthaired Pointers with stable temperaments. It'sIt's also an honor to have their dogs included in the Canine Health Information Center'sCenter's GSP database for dogs with breed-appropriate testing completed and the results shared with the public.
Claddagh Kennel Details
8. Moose Golden Retrievers
Moose Goldens is a family-run Golden Retriever breeder located outside Saratoga Springs in Greenfield Center, NY. Dogs from Moose Goldens have quickly become some of the most desirable dogs in the area. Their dogs are all registered with the American Kennel Club.
They will also register each litter with the AKC. Veterinary specialists examine their breeding dogs for hips, eyes, hearts, and elbows before being reviewed by OFA following the GRCA breeder bylaws. After 24 months, their dogs will be fully matured, and these tests will be done.
Moose Golden Retrievers Details
9. Bellmore Kennels Beagles
In 1990, Bellmore Kennels opened in Bellmore, NY. They have been raising beagles ever since. There are usually 6 to 8 adult Beagles in their kennel. As a breeder focused on the complete companion, their dogs are excellent both as pets and hunting dogs.
All puppies are family-raised to be friendly and bold, and they usually raise one litter per year. Their bloodlines include Inline BlackJack, BlackCreek, Buckshot Mr. Bill, Buckshot Jones, and Branko. They train their hunting dogs to run at a medium pace and handle well.
Bellmore Kennels Beagles Details:
10. Highland Haven Australian Shepherds
Highland Haven Australian Shepherds is a family-run dog breeder located in New York'sYork's lower Hudson Valley. Puppies live with their parents and interact with other animals and people from all walks of life.
They strive to produce one or two quality litters per year, and they make sure that their puppies go to fantastic homes where they will be loved just as much as they are with them.
They are available for adoption at eight weeks of age and come with all age-appropriate vaccinations and wormings, as well as AKC registration paperwork. In addition, Highland Haven Australian Shepherds come with a spay/neuter contract and health guarantee.
Highland Haven Australian Shepherds Details
11. Kevlar Dobermans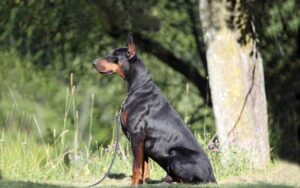 Last on the list of dog breeders in New York is "Kevlar Dobermans." Kevlar Dobermans is located in New York, with a mission to improve the Doberman's health, temperament, and frame.
In every well-bred dog, there is a breeder who devoted countless hours, missed countless events, and sacrificed so much to raise their puppies the right way because they love their dogs unconditionally.
It is a pedigree that reflects the tireless efforts of devoted and hardworking breeders. A puppy is a breeder's legacy, hard work, and heart.
That'sThat's what Kevlar Dobermans strive for. If Any time during the life of a Kevlar Doberman puppy, the puppy may be returned (along with its AKC certificate) to Kevlar and will be replaced at no cost to the original purchaser.
Kevlar Dobermans Details
Finding a Dog Breeder in New York
It may seem strange, but the most popular dog breeds vary from place to place, from country to country, and even from city to city. Certain dog breeds are better suited to certain parts of the world than others. New York's dogs are as diverse as its people. Some may think New York City isn't the best city for dogs, but that's an unfair assumption.
Pet-friendly parks and running spaces are available in New York City. You can also exercise your pet dog off-leash at many parks. In many public parks, you can find dog runs, which are fenced-in areas where your dog can run around and socialize with other dogs.
Central Park in New York City's most famous and most prominent park. There's nothing better than taking your dog to this expansive park that is so dog-friendly. In Central Park, your dog must be on a leash at all times; however, there are close to 20 different designated off-leash areas.
There are also popular dog-friendly parks in New York City, including the Sirius Dog Run in Battery Park, built to honor the brave service dogs of New York City, and the Madison Square dog park near Gramercy.
Dog owners can also visit the Tompkins Square dog park in East Village, the Washington Square dog run in Greenwich Village, and the Hillside dog park in Brooklyn for exercise, fun, and socialization with other dogs.
Remember to follow all park rules when taking your dog to the park. Never leave your dog unattended, and do not tether it to a post or bench for an extended period. Please pick up after your dog and do not allow it to enter any water body in the park unless it is a dog-friendly water body.
Related: Best Cavalier King Charles Breeders in New York and Best Mastiff Breeders in New York.
How to Choose a Dog Breeder in New York
It would help if you started by making a list of breeders in New York who deal with the breed you desire. Research their reputations. Dog societies, dog-owning friends, and veterinarians are good sources of information. It's just a matter of crossing off the names of breeders with poor reviews.
You should be able to ask the dog breeder various questions without any issues. The breeder will appreciate you taking the time to research. You will likely have plenty of questions to ask to ensure the breeder cares about the animals first.
Related: Best Australian Labradoodle Breeders in New York and Best Dog Rescues in Upstate New York.
​Where Do You Find a Dog Breeder in New York?
It'sIt's one thing to say people should look for reputable dog breeders, but finding a local breeder who genuinely cares for their animals can be difficult. So ask your veterinarian, Ask another dog owner, contact local dog clubs, attend local dog shows, and search online.
Conclusion For The "Best Dog Breeders in New York"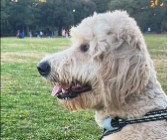 New York has many pet-friendly parks, dog runs, cafes and restaurants, and events that you can attend with your puppy. If you plan to buy a dog in New York, please make sure you choose a reputable and reliable breeder.
For more guides similar to this list of dog breeders in New York, you can check out:
Before you purchase a puppy from a breeder in New York, you can learn more by watching "How to Buy a Puppy – Questions to Ask a Dog Breeder" down below: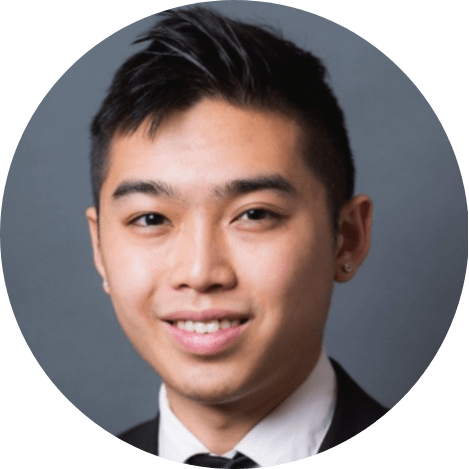 Andy is a full-time animal rescuer and owner of a toy doodle. When he's not saving dogs, Andy is one of our core writers and editors. He has been writing about dogs for over a decade. Andy joined our team because he believes that words are powerful tools that can change a dog's life for the better.
Why Trust We Love Doodles?
At We Love Doodles, we're a team of writers, veterinarians, and puppy trainers that love dogs. Our team of qualified experts researches and provides reliable information on a wide range of dog topics. Our reviews are based on customer feedback, hands-on testing, and in-depth analysis. We are fully transparent and honest to our community of dog owners and future owners.