When looking for Chiweenie puppies in Washington state, pet owners must consider the rarity of this breed. Although Chiweenies have become incredibly popular across the country, they are still a rare breed, and finding a breeder that breeds them is a mountainous task.
Also called a Choxie, it has all the good qualities of a Chihuahua and a Dachshund. Anyone on the lookout for the perfect designer breed does not need to look further. Despite having a small body, Chiweenies have a big attitude that you will love.
Pet parents refer to the breed as Weeniehuahuas, which translates as German tacos and Mexican hot dogs. A great thing about the Choxie is that it adjusts to every living arrangement. Whether you are a single individual or live with youngsters, the Chiweenie is just the dog you need.
It even gets along with other puppies and cats. Besides, you will also appreciate that the breed does not have high grooming needs. An occasional bath and weekly brushing are more than enough.
Before you scroll down this list of Chiweenie puppies in Washington state, check out these other recommendations from our team at We Love Doodles: Best Bernese Mountain Dog Breeders in Washington State and Best Pomeranian Breeders in Washington.
Chiweenie Breeders in Washington State
To help you bring home this high-energy dog, we have prepared the ultimate post. It takes a close look at where you can find Chiweenie puppies for sale in Washington State.
Chiweenie Product Recommendations: Best Dog Water Bottle for Hiking and Best Pin Brush for Dogs.
1. Premier Pups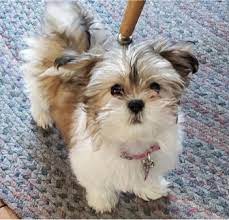 Premier Pups are first on our list of breeders with Chiweenie puppies for sale in Washington state. It aims to connect families to various dogs, including non-shedding hypoallergenic puppies that are highly affectionate, gorgeous, intelligent, and trainable.
A major reason why Premier Pups has become a popular option is that it offers a 10-year health guarantee. It takes all necessary precautions to ensure that the puppies meet your expectations. If you discover any congenital or hereditary condition after adoption, you can request a refund.
Premier Pups partners with only the best breeders that serve your interests. It forms breeder partnerships and focuses on social responsibility. You do not need to worry about dealing with a substandard breeder when you use its platform to order a Chiweenie.
Interested pet adopters also get to look at a comprehensive profile of the poppies to ensure that the puppy they bring home has working organs. You will also get to review the initial bloodwork to gain insight into the puppy's health.
If you find a Chiweenie that you like, you can have it sent to your desired address. Premier Pups is known for its Nationwide Puppy Delivery Options. Hence, you would not need to leave Washington State to get a dog.
Premier Pups' Contact Details
2. Puppy Finder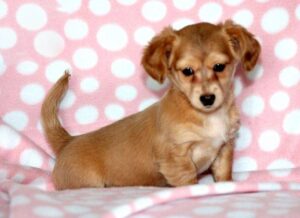 Another great option for getting Chiweenie puppies is Puppy Finder. It is a leading puppy directory and marketplace in the USA. You can count on it to find the dog of your dreams. With a streamlined adoption process, you can expect to adopt a Chiweenie in no time.
The platform provides private sellers and breeders with worldwide exposure. In return, breeders have to follow the highest standards. Puppy Finder also offers breed selector options and tips so that you have no trouble finding the most beautiful puppy.
Even if it is your first time adopting a dog, Puppy Finder makes it easy for you to go through all the available Chiweenies. You have to go through the options and decide which one you like the most to have it delivered to your home.
Puppy Finder's Contact Details
3. Greenfield Puppies
Last on the list of breeders offering Chiweenie puppies in Washington state is Greenfield Puppies. Rest assured, as this pet marketplace has a 4.3 rating (excellent) from Trust Pilot and a 4.5 rating from Consumer Affairs, based on 175 and 615 reviews, respectively. Greenfield Puppies offers a comprehensive listing service that you can use to search for breeders across the USA.
What makes the platform unique is that it aggregates puppy listings from various websites to help you find your ideal puppy. Anyone who uses the platform is encouraged to perform thorough research before making up their mind.
You must understand that Greenfield Puppies only provides a platform for interested dog adopters to connect with breeders. To give you some assurance, all puppies sold through Greenfields have health insurance for 30-days from the breeder.
Suppose a licensed vet certifies that the puppy is clinically ill or has died due to injuries and illnesses caused before the date of sale. You will be given a full refund, or you will be allowed to choose another puppy of your choice from the litter.
Learn more details with the link to the website below. To use the website, you will have to register. Make sure that you take your time when going through the options available to bring home the right Chiweenie.
Greenfield Puppies' Contact Details
How to Choose a Chiweenie Breeder in Washington State
Deciding which puppy provider to get your Chiweenie from is not an easy task. To make sure that you choose the best Chiweenie puppy provider in Washington State, here are some of the things that you will need to consider.
Reputation: The first thing that you have to evaluate is the reputation of the puppy provider. Read up on past reviews to find out what people have to say. The last thing you want is to adopt a dog and find out later that everyone has had a bad experience with the provider.
Health Checks: Next, you need to look for a puppy provider that performs health checks. It is the only way to be sure about the Chiweenie being healthy. You have to learn more about how committed the provider is and if it offers all the required information.
Health Warranties: The right puppy provider offers health warranties. It ensures that you have nothing to worry about. If the dog is found to suffer from a serious health condition, you should be able to request a refund or get a different dog.
Training: Another thing to consider when choosing a puppy provider is training. Always go for someone who has trained the Chiweenie to make it easy to look after. Otherwise, you would struggle with excessive barking.
Vaccinations: For a healthy Chiweenie, you must look for a puppy provider that ensures vaccinations. It is the only way to be sure that the dog you adopt is perfectly healthy. Regular vaccinations are necessary for avoiding any serious health complications.
Socialization: Lastly, you must go with a puppy provider that keeps its Chiweenies socialized. As the breed has a social nature, it requires someone to talk to and spend time with. Your breeder of choice must have a socialization program in place.
More Information About Chiweenie Puppies in Washington State
What is the cost of dog adoption in Washington State?
Adopting a dog in Washington State can cost you anywhere from $300 to $3,000 or even more. It all comes down to the breed you decide to adopt and the breeder you select.
Are there Chiweenies in Washington State?
Chiweenies are a rare breed that is not as easily available in the United States. However, it does not mean that there are no Chiweenies in Washington State.
Can Washington State residents get a dog?
Yes, Washington State residents have every right to adopt a dog. Renters should contact their landlord before bringing a puppy home to avoid any inconvenience.
Conclusion For "Chiweenie Puppies in Washington State"
Chiweenies are known for their confidence and cheerful nature. They crave attention and will melt your heart. Although the breed is extremely loyal, it gets along with everyone. You should bear in mind that it has a lot of energy and requires daily exercise.
Known for their high-pitched barking, Chiweenies serve as the best watchdogs. They will alert you if they sense any danger. If you want to prevent barking, you will have to ensure that the dog you adopt receives early training and socialization.
If the characteristics of this breed appeal to you, then choose a Chiweenie puppy from a reliable breeder. Since there aren't many independent Chiweenie breeders in Washington state, we have listed fur of the most reputable puppy marketplaces.
These marketplaces are highly-rated and registered organizations. However, use the breeder checklist given above to vet the breeder you get from these sites.
For more guides similar to this list of breeders with Chiweenie puppies in Washington state, you can check out:
Before you introduce your Chiweenie into your home in Washington, you can learn more about the breed by watching "All About The Chihuahua Dachshund Mix (Chiweenie)" down below:
Garrett loves animals and is a huge advocate for all Doodle dog breeds. He owns his own Goldendoodle named Kona. In addition, he volunteers at the Humane Society of Silicon Valley, where he fosters dogs and helps animals. Garrett enjoys writing about Doodles and believes that dogs can teach humans more about how to live than humans can teach a dog.
Why Trust We Love Doodles?
At We Love Doodles, we're a team of writers, veterinarians, and puppy trainers that love dogs. Our team of qualified experts researches and provides reliable information on a wide range of dog topics. Our reviews are based on customer feedback, hands-on testing, and in-depth analysis. We are fully transparent and honest to our community of dog owners and future owners.