Here's what you need to know if you're searching for Chihuahua breeders in Alabama. Breeders are no longer scarce because of the increasing demand for puppies. It is even easier to find breeders for dog breeds such as Chihuahuas. However, the quality of puppies they produce is not the same. If you are looking for the best Chihuahua breeders in Alabama, you have come to the right place.
Before scrolling down this list of Chihuahua breeders in Alabama, you can check out these other recommendations from our team at We Love Doodles: Best Poodle Breeders in Alabama and Best Boxer Breeders in Alabama.
Chihuahua Puppies in Alabama For Sale
We know how important it is to buy an adorable and healthy Chihuahua puppy. We did a lot of searching to bring you a list of the most reputable and reliable places to buy healthy, happy, and cute Chihuahuas in Alabama. Here are the most recommended places to buy this dog breed without further ado.
Chihuahua Product Recommendations: Best Dog Steps For Bed and Best Luxury Dog Bowls.
1. PuppySpot's Chihuahuas For Alabama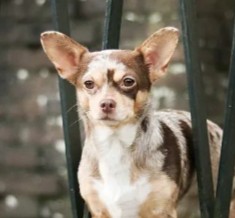 PuppySpot is a company that focuses on making adopting a puppy a simple and efficient experience. They work as a sort of intermediary between Chihuahua breeders of their choosing and potential customers all over Alabama.
They've enjoyed a lot of success in recent years, helping more than 200,000 puppies find a home. For their trouble, PuppySpot has received more than 10,000 5-star reviews.
Mission
PuppySpot's goal is to see the world with a puppy. Puppies bring a lot of happiness and companionship into the world, and PuppySpot looks to help share that by breeding happy and healthy puppies and helping them find a home.
Vision
PuppySpot is a sort of avant-garde company. Many years ago, just like Amazon, they envisioned a way to make adopting puppies a fun and simple experience. They've helped countless people reach their dream of having a puppy by making it possible.
What PuppySpot Offers
PuppySpot focuses on offering Chihuahua puppies with the following attributes.
PuppySpot Details
2. Chihuahua Magic
Chihuahua Magic is a go-to breeder for those who want a healthy and cute Chihuahua. This breeder is owned and managed by Judy, and it is located in southeast Alabama. Judy has always had a passion for small breed dogs, and she has been raising Chihuahuas for more than 35 years. Chihuahuas are the only breed she has raised, so she knows a great deal about them.
This breeder breeds primarily to provide genetically sound, friendly Chihuahuas within the AKC breed standard. They constantly strive to enhance the qualities of their puppies by producing dogs with outstanding exceptional conformation, genetic health, and disposition. Furthermore, this breeder pays close attention to the health of their breeding dogs.
Adult dogs have been genetically tested by the Orthopedic Foundation of Animals (OFA). Interestingly, they post each dog's genetic health test results on their website for potential owners to see the genetically sound parents of their puppies. They raise all their puppies and dogs inside. However, adult dogs can roam in the large fenced yard.
One striking thing about this breeder is that she despises locking dogs in cages. None of her dogs or puppies are pinned in wire cages. She also gives preferential treatment to her pregnant and nursing dogs. Whenever the dogs are due for delivery, she places them in a playpen in her bedroom. The dogs get the privacy and quiet they need to deliver their babies.
She takes the puppies for their first vet visit and initial worm treatment at three weeks old. They repeat the worm treatment until the puppies are 12 weeks of age, and they would be on a monthly worm preventative schedule at that age. She also does the housebreaking job for you, so you have less work to do. The puppies undergo potty training pads before getting to five weeks of age.
This breeder only starts weaning when the puppies are ten weeks of age. However, the smaller puppies are not weaned until they are 12 weeks of age. They vaccinate the puppies at seven weeks, protecting them from common health conditions like canine distemper, adenovirus type 2, and parain-flunza. This breeder also provides references with phone numbers, so you can call previous customers to confirm the health and quality of their puppies.
Chihuahua Magic Details
3. Shady Grove Chihuahuas
Shady Grove Chihuahua is another reliable Chi connection in Alabama. This breeder is located in Altoona, Alabama, and they produce some of the finest and healthiest Chi puppies in the state. The puppies from this breeder are versatile, healthy, beloved companions. Shady Grove is passionate about breeding and raising well-rounded puppies who will excel in any environment with their new families.
They treat and care for their dogs as family members. In addition to being passionate about this breed, this breeder loves what they do. They offer ground transport and flight nanny to meet the needs of everyone who wants a Chihuahua regardless of where they are in the United States. Their puppies cost between $1,500 and $2,000, including a $300 initial deposit.
This breeder does not leave its puppies early, as they need time to nurse, develop, and grow with their littermates and mother before joining their new families. Staying with their littermates and mother helps them gain social skills and develop physically. The go-home date for the puppies is ten weeks after birth. The puppies get all the enrichment and socialization needed to live a healthy and sound life.
They expose the puppies to kids, cats, and other dogs, helping to build their socialization skills. This breeder's different enrichment methods include Human Interactions, Household Desensitization, Socializing with Cats, and Socializing with Other Animals.
The puppies receive a five-way puppy shot and a Neopar shot at eight weeks. They deworm the puppies every two weeks. The puppies also undergo comprehensive fecal testing and vet check before going home. Furthermore, the puppies from this breeder come with a one-year health guarantee, which covers congenital life-threatening problems.
Shady Grove Chihuahuas Details
4. Shaye's Chihuahua Puppies
Next up, we have Shaye's Chihuahua Puppies. This breeder produces healthy, quality Chihuahua puppies that make a great addition to any home. First, these puppies are part of this breeder's family. They provide the puppies with enough room to run and play, ensuring they get all the freedom and exercise.
This breeder is keen on providing well-trained and socialized puppies, so they start training their puppies early. They start potty/pad training immediately after the puppies start walking. They also introduce the puppies to their dads at an early age, helping to build their socialization skills.
Furthermore, they introduce the puppies to children, adults, and other pets. They also housebreak them by exposing them to different sounds and experiences in and around the home. The puppies from Shaye are CKC Registered, and the papers are available during pick up.
The puppies will also have their first shots and a comprehensive vet check before joining their new families. This breeder is dedicated to producing and raising the healthiest and most mannered Chihuahua puppies. They breed and raise the puppies in their home and not in a pet store or puppy mill environment.
This breeder gives her dams enough time to rest and raise her offspring as she carefully plans her litter. The puppies grow up with a lot of affection and love from the family. They also update their website with available puppies and the due date of the future litters.
Another awesome thing about this breeder is the pricing of their puppies. They offer some of the most affordable yet quality Chihuahua puppies in Alabama. Their puppies are adopted quickly, so you need to reach out to them as soon as possible to research a puppy. You can also contact them to ask more questions about this breed before making up your mind.
Shaye's Chihuahua Puppies Details
5. Baldwin Puppies
Baldwin Puppies is the last entrant on our list of the best Chihuahua breeders in Alabama. This breeder is located in Baldwin County in Loxley, Alabama. They have years of experience in breeding and raising Chihuahuas. They offer the best quality Chi puppies for families and individuals looking for healthy companions. Baldwin provides both pets and show dogs.
They also breed and raise Yorkies, so they all stay and grow together. The puppies are well-socialized and fun to be around. They also undergo routine vet checks and deworming. The puppies are current on shots before leaving for their new homes. The puppies from this breeder are a bit pricey, but they are worth it. The male puppies cost $1,800, while the females cost $2,400.
Nonetheless, a deposit of $200 is required to reserve a puppy once they are born and doing well. This breeder also provides the puppies with the basic training they need. The puppies undergo potty and crate training, and they help build their socialization skills of the puppies. You can call or email them to inquire about their puppies and reserve one.
Baldwin Puppies Details
Conclusion For The "Best Chihuahua Breeders in Alabama"
Many potential Chihuahua owners might be led to puppy mills and backyard breeders without prior knowledge. If you are looking for the finest quality puppies, you should always patronize the best Chihuahua breeders in Alabama.
The breeders listed in this article breed top-quality, healthy puppies. Their puppies are well-mannered, socialized, and semi-trained. If you do not want to keep visiting the vet weekly, always ensure you get your puppy from licensed, experienced, and professional breeders.
For more guides similar to this list of Chihuahua breeders in Alabama, you can check out:
Before you bring home a Chihuahua puppy from a breeder in Alabama, you can learn more about this dog breed by watching "7 Different Types of Chihuahua and Their Characteristics" down below: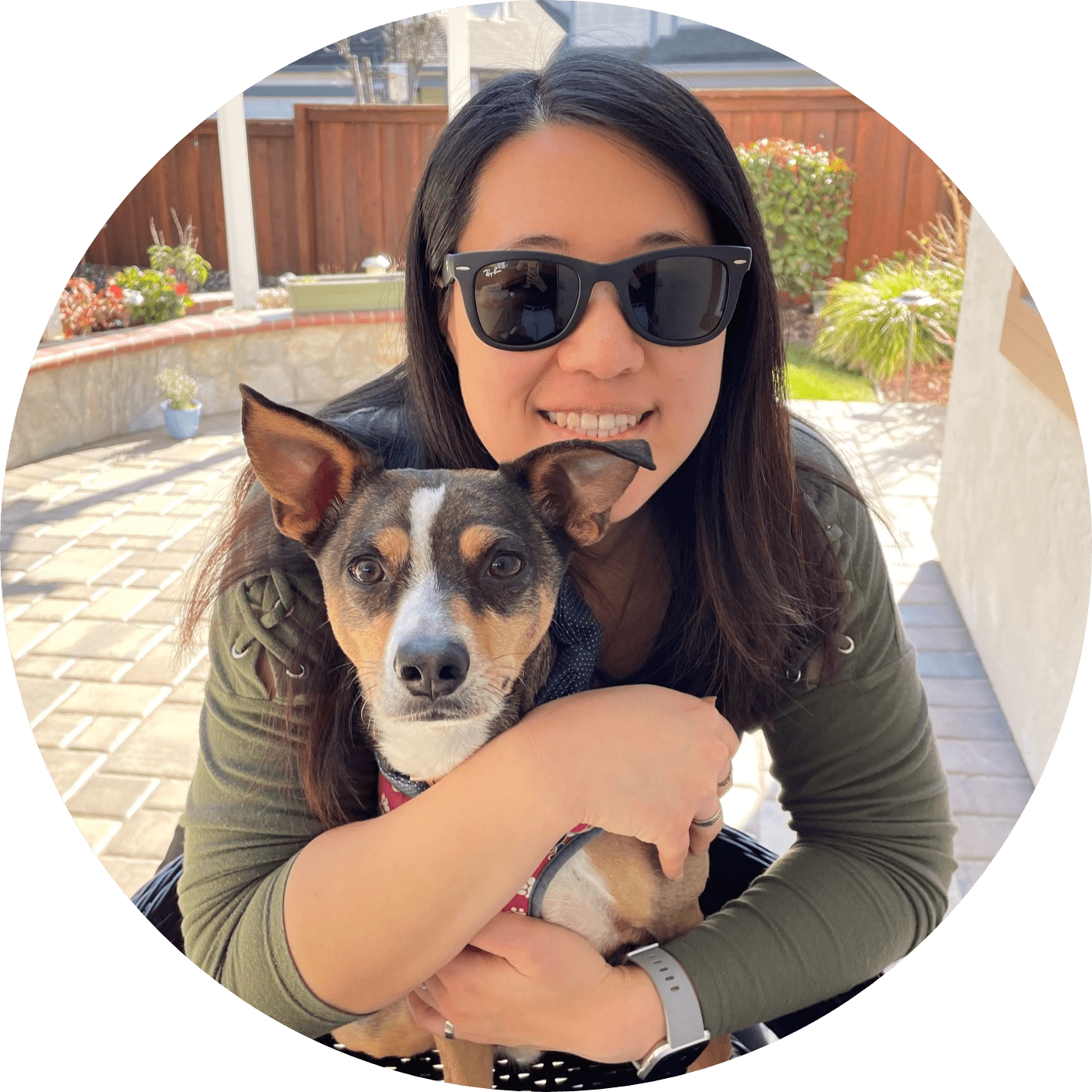 Dr. Sabrina Kong graduated from the Royal Veterinary College in England in 2016 and has been working at a small animal clinic in Northern California since then. She grew up in the Bay Area and got her bachelor's degree from Cal Poly San Luis Obispo. She also became a Certified Canine Rehabilitation Practitioner through a program at the University of Tennessee.
When she isn't in the clinic taking care of her four-legged patients, she enjoys traveling and trying new foods with her friends and her three-legged dog, Apollo. She adopted Apollo from her clinic when he was a puppy with numerous health issues. Dr. Kong truly cares about taking care of animals.