If you're searching for the best Boston Terrier rescues in Iowa, you've come to the right place. There might not be many Boston Terrier rescues in Iowa, and it may take you some time to find the best dog to bring home, but it's going to be worth it.
Iowa is a quintessentially American state, overflowing with cultural gems and historical monuments significant to the American heritage. It is one of the busiest places and has strict laws regarding pets, such as restraining them on a leash when outside.
Therefore, we suggest keeping a gentle, easy-to-train, and affectionate dog in Iowa, and Boston Terriers would be a perfect choice. We recommend getting one from a dog rescue because rescued dogs bring unlimited warmth and love into one's life.
Moreover, rescues are full to the brim with dogs in need of loving homes, and you will be doing your part by adopting one into your home. Boston Terrier is the number 1, most intelligent dog breed worldwide, making it easy and seamless to teach them basic crate and leash training, dog sports, and some fun tricks.
They are good with children and adults from different backgrounds. Moreover, rescued dogs are attuned to human emotions, strengthening the pet-owner bond. Provided with their desired hours of exercise, they're relatively calm and stay content in small homes or apartments.
Before you scroll down this list of Boston Terrier rescues in Iowa, you can check out these other rescue shelter recommendations from our team at We Love Doodles: Best Corgi Rescues in Iowa and Boston Terrier Rescues in the Midwest.
Find a Boston Terrier Rescue Shelter Near Me in Iowa
Here is a list of the most reputable dog rescues in and around Iowa to help you find a Boston terrier fit for your home.
Boston Terrier Product Recommendations: Best Luxury Dog Bowls and Best Dog Shampoos For Shedding.
1. Mid America Boston Terrier Rescue
One of Iowa's most renowned Boston Terrier rescues and twelve of its neighboring states, Mid America Boston Terrier Rescue, has been a non-profit organization since late 2005. It is run by volunteers who perform all the organizational activities with devotion, passion, and a caring heart as they genuinely care about the well-being of these neglected, abandoned and forgotten Boston Terrier and Boston mixes.
They rescued more than 4000 Boston Terriers and rehomed most of them, providing them with love and care they've always deserved. Regardless of age, gender, and mental and physical health, all abandoned Boston Terriers are welcomed at MABTR, where they will be placed under foster care.
In their temporary homes, they will find solace in the form of playmates, care, and attention that they didn't receive during their time of struggle. It helps bring out the best of their personalities and makes them suitable for adoption. The rescue provides comprehensive medical treatments, including necessary screening and tests, evaluates their behavior, and microchips them to enhance their security.
It is supported by generous donations from pet lovers across these states, making them one of Iowa's most reliable Boston Terrier rescues. Once you adopt them, you will have lifetime support from MABTR in training and caring for the dog. They offer a two-week trial period to ensure that the family and their dog bond fine and will gladly take them back whenever you find yourself incapable of keeping them.
With each adoption, the Boston Terrier is spayed or neutered, tested for ailments like heartworm, has deworming sessions, microchip set up, necessary vaccination, and medical treatments (if needed). They are potty trained at their foster homes and will bring their medical record, favorite toy, and harnesses.
Mid America Boston Terrier Rescue Details
2. Furry Friends Refuge
Aiming to create a no-kill community in the state and successfully implementing the ideology in the Des Moines metro area, Furry Friends Refuge is a non-profit organization. It is widely recognized as one of Iowa's most reputable pet rescues in Iowa, having rescued and rehomed thousands of animals so far.
The organization runs successful rescue operations along with numerous other programs, including spaying and neutering, education and awareness campaigns, and community outreach.
Furry Friends Refuge is passionate about:
Finding new homes with secure housing for rescued dogs
Reunification of lost dogs with their owners
All donations that the public generously makes to this organization go into the successful running of these programs and the welfare of the rescued animals.
Furry Friends Refuge is run by devoted volunteers who have a special love for strays and wish to promote information regarding animal welfare. They have been working passionately for the welfare of stray and abandoned animals by reaching out to the community to spread awareness regarding animal cruelty.
Furry Friends Refuge cares about the strays they rescue. If you find a Boston Terrier in their care, rest assured that they will provide excellent customer care to you. Once they rescue animals, they start the search for a perfect family for them and look after them in the meanwhile.
They take care of everything from medical treatments to health screening and follow-up on behavioral evaluation. Before adopting them, you may wish to visit your potential pet during open hours. Visit their website for further details on setting an appointment.
Furry Friends Refuge Details
3. King's Harvest Pet Rescue
King's Harvest No Kill Shelter started as an organization that helped take care of pets who were a part of families that went homeless. While some of these families came back for their dogs when they became financially stable, unfortunately, some of those families and individuals never returned to get their pets back.
King's Harvest Pet Rescue has continued as a charitable, non-profit and no-kill organization with generous donations from the community. They now have a secure building that shelters rescued animals from Quad Cities and neighboring communities.
In addition to dogs from homeless families, this pet rescue aims to serve the community by finding, rescuing, and sheltering surrendered and abandoned pets. Along with being one of Iowa's incredible puppy rescues in Iowa, they also rescue other canine and feline family pets.
They take in these pets and care for them until they can rehome them in a loving, attentive, and forever home after a detailed adoption process. In addition, the animals in their care are provided with top-quality pet food, medical care, and behavioral evaluation with comprehensive care from the organization's volunteers.
King's Harvest Pet Rescue has a few other programs than the adoption of pets, which have been conducive to the welfare of animals in the community. For instance, they aim to target the overpopulation of animals, usually stray animals left unwanted and unloved by the people. To that end, they began a spay and neuter program to provide this treatment at a low cost to families who can't afford it.
They also offer temporary placement of pets for homeless families and help in the form of guidance and access to the pet food pantry. They also have pet surrender opportunities for families and individuals who can no longer care for their pets. These animals are placed in a secure environment rather than left on the streets as strays.
King's Harvest Pet Rescue Details
4. Fur Fun Rescue
The list of Boston Terrier rescues in Iowa is pretty limited; there aren't many rescues that are only rescuing Boston Terriers. However, there are many reliable all-breed rescues in Iowa, and Fur Fun Rescue is one of them. Fur Fun Rescue is a non-profit dog rescue in Easter, Iowa.
It started its operation in late 2014 and focuses on rescuing and rehabilitating dogs of all breeds, including Boston Terriers. They have a credible background in taking in dogs in need, fostering them back to health, and finding a forever home for these friendly, cuddly fur buddies.
This operation is wholly run by volunteers passionate about rescuing and rehoming these neglected dogs and fosters who are kind and caring enough to give them a temporary place to rest, relax and rejuvenate to their true selves. You can choose from forty to sixty dogs of all ages, breeds, colors, and temperaments from their shelter at any time.
They rescue these fur friends from shelters where they are in danger of being put to sleep due to overpopulation and lack of resources to stay alive and healthy. Some of these dogs also come directly from their previous owners, who now don't have the right living conditions and means to provide them with the best life. All dogs in their care are given proper medical analysis and treatment.
First, they are spayed or neutered; then they are vaccinated for rabies and parvo; then they are microchipped and tested for diseases like heartworm. Moreover, these dogs live with foster families until they are adopted. In their foster homes, the dogs learn basic home manners, basic training, and obedience, making them friendly, affectionate, and adaptable.
Fur Fun Rescue chooses its adopters and new families through a thorough selection process. They want their dogs to go to the best homes. The rescue depends upon donations and charity from the general public and adoption fees from new families of their rescued dogs. All the cash generated goes into the welfare of the fur friends and helps save more lives.
Fur Fun Rescue Details
Conclusion For The "Best Boston Terrier Rescue in Iowa"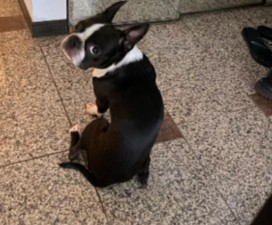 Rescuing a dog is not an easy job and requires lots of passion, devotion, and patience. They are not used to being loved and cared for, which can turn them into needy when you first bring them home and provide them with attention.
However, breeds like Boston Terriers are easy-going and love to please their families, making it seamless to train them. They are calm, and you will soon realize how nice it is to have them as family pets because of their lovely nature. There are few rescue organizations in Iowa sheltering and rehoming Boston Terriers only.
However, you are bound to find one of the many general animal shelters and pet rescues in the state. We recommend that you visit the facility of the rescue you are interested in and ask them relevant questions until you're satisfied with their services.
Most reliable and reputable rescue organizations ensure a lifetime of customer support. All of the Boston Terrier rescues in Iowa mentioned in our list have positive reviews and testimonials. However, we would still recommend that you do further research before adopting a rescue dog.
For more guides similar to this list of Boston Terrier rescues in Iowa, you can check out these other rescue shelter recommendations from our team at We Love Doodles:
Before you adopt a Boston Terrier companion from a rescue shelter in Iowa, you can learn more about this dog breed by watching "The Pros and Cons of Owning a Boston Terrier" down below: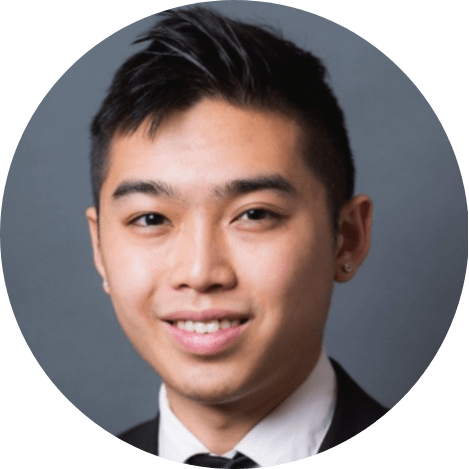 Andy is a full-time animal rescuer and owner of a toy doodle. When he's not saving dogs, Andy is one of our core writers and editors. He has been writing about dogs for over a decade. Andy joined our team because he believes that words are powerful tools that can change a dog's life for the better.
Why Trust We Love Doodles?
At We Love Doodles, we're a team of writers, veterinarians, and puppy trainers that love dogs. Our team of qualified experts researches and provides reliable information on a wide range of dog topics. Our reviews are based on customer feedback, hands-on testing, and in-depth analysis. We are fully transparent and honest to our community of dog owners and future owners.