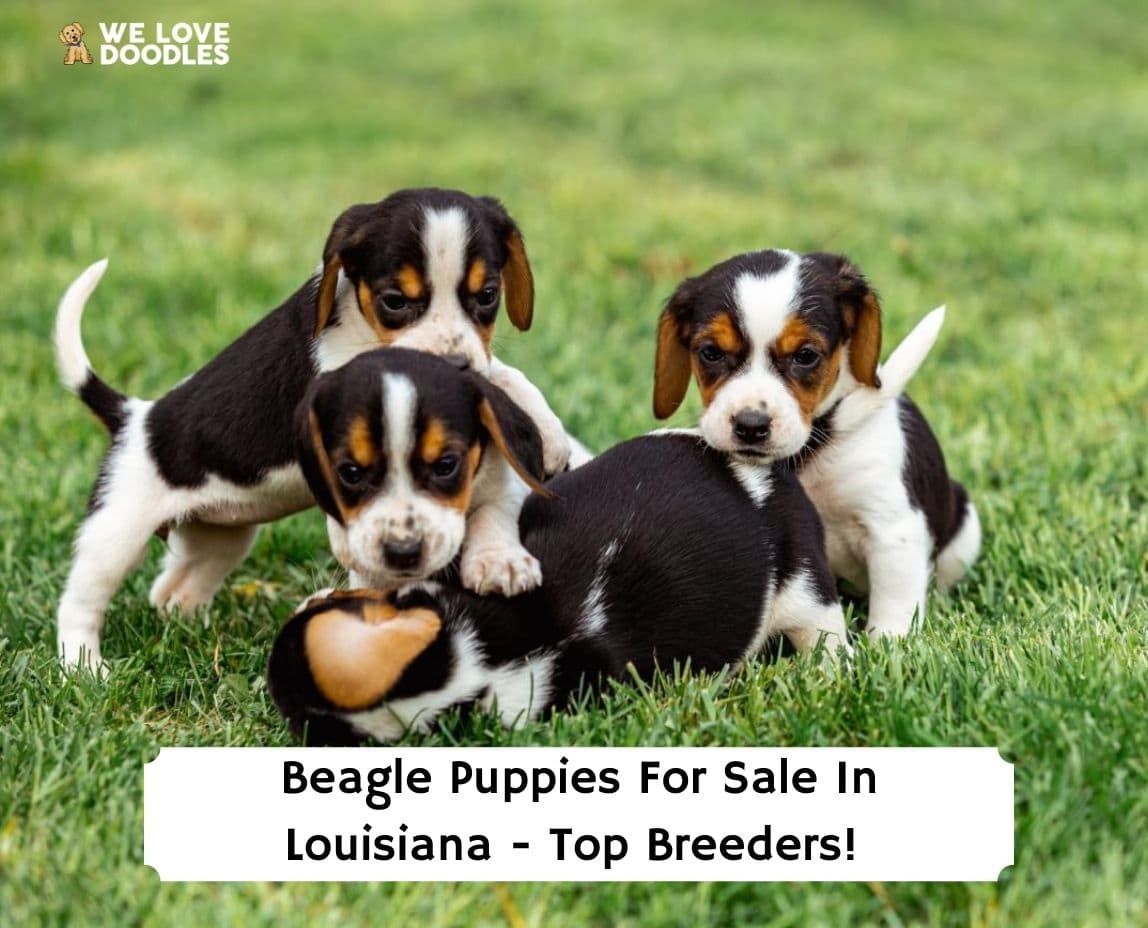 Here's what you need to know if you're searching for the best breeders with Beagle puppies in Louisiana for sale. All floppy-eared and doe-eyed, the Beagle's adorable outward appearance is matched closely with its friendly, happy-go-lucky personality.
Their strong sense of smell and long, floppy ears that serve to "sweep" the scents into their formidable olfactory receptors make them ideal hunting and tracking dogs, which were what they were originally bred to do. In 16th century England, hunting was all the rage with the affluent English, who often owned packs of other scent-tracking dogs like Bloodhounds.
The Beagle was crossbred from several other scent dogs like the Harrier and Talbot Hound, and its smaller size and athletic prowess made them popularly used in rabbit hunting. Beagles typically stand between 13 and 16 inches tall at the shoulder, weigh between 20 and 30 pounds, and come in various colors, including white, black, brown, and tan.
Today, the friendly, sociable, affectionate Beagle is consistently ranked within the top ten most popular breeds by the AKC. However, like any breed, the Beagle is prone to numerous health problems like bloat and cherry eye. You must get a well-bred Beagle from a reputable breeder to minimize the risks of genetic predispositions.
Before scrolling down this list of breeders with Beagle puppies in Louisiana for sale, you can check out these other recommendations from our team at We Love Doodles: Best Chihuahua Breeders in Louisiana and Shih Tzu Puppies For Sale in Louisiana.
Beagle Breeders in Louisiana
You're in luck if you are looking for a Beagle breeder in Louisiana. We're happy to share some of our favorites, painstakingly curated after years of research.
Beagle Product Recommendations: Best Tug Toys For Dogs and Best Training Collars For Stubborn Dogs.
1. PuppySpot's Beagles For Louisiana
If you're looking to get a new Beagle puppy, you should check out PuppySpot. With over 200,000 puppies sold, PuppySpot provides the best quality dog breeders for budding owners. Their website is very easy to use, with helpful information, search categories, and a quiz to help you find your perfect Beagle match.
They also partner with the American Humane Society and the AKC for guaranteed quality, no scammers or puppy mills. Their screening process is so tight that less than 10% of applicants pass it, with over 100 different criteria to guarantee you the best breeders.
With no waiting lists and over 10,000 verified 5-star reviews, they provide a 10-year health warranty and a full health check of every puppy before bringing them home to you on their airline, which delivers everywhere in the US. PuppySpot also has an A+ rating with Better Business Bureau and only lists Beagle puppies that have already been born, so you know exactly what you're buying. Check out their social media pages for a closer look at their services and regular updates on the puppies.
PuppySpot Details
2. Jeffco Kennels
Lisa and her husband, Jeffery Michel, are the owners of Jeffco Kennels and highly distinguished as one of the finest small  Beagle puppy breeders in Louisiana. Alongside their ministry, this breeder family has traveled throughout the United States, showcasing their love of God and quality Beagles in equal parts.
You don't have to be in Louisiana to adopt a puppy from them, and this is the perfect breeder from which to purchase if you want to adopt a family-oriented beagle that is playful and full of energy. The quality of their Beagles speaks volumes because they use progressive breeding techniques to ensure the best breed of Beagles.
This family prides itself on breeding beautiful, intelligent, and sweet puppies of stable temperament and easy to train. Jeffco's Beagles are hand-raised and well-socialized, often exhibiting happy-go-lucky characters and loyalty, even at a very young age. The breeders focus their efforts on starting their puppies with early potty training and conditioning to be therapy dogs.
Their Beagles with a high work drive can also be trained to track scents and hunt, giving insight into how versatile and intelligent this breed can be. Whether you are looking at a Beagle for a new addition to the family or a working companion, Jeffco might be able to hook you up with your new best friend.
Jeffco Kennels Details
3. Fleur de Lis
Jennifer Bell and Jennifer Robbins are the founders and owners of Fleur de Lis after they both discovered they had a shared love for Beagles. They work hard as a team to produce beautiful, quality Beagles from healthy lineage, and all of their Beagles are raised to have predictable, even temperaments.
Their puppies come with a 2-year guarantee, all three sets of puppy shots, and heartworm meds. They are micro-chipped, AKC registered, and Embark DNA-tested. In addition, these premium Beagle puppies would also have had nine weeks of training and socialization before leaving their mothers and littermates.
They regularly post puppy and litter announcements on their Facebook page and website, and you can register on their waiting list after screening. Jennifer Bell is an active member of various Beagle clubs, such as the Rocky Mountain Beagle Club and the Wisconsin Beagle Club.
Fleur di Lis' Beagles come with lifelong support to your pup and have a solid return-to-breeder clause in their sales contract, meaning that if you cannot keep your Beagle for some reason, you have a contractual agreement to return your dog to them. This ethical practice ensures that none of their dogs ever end up abandoned or in shelters and is the hallmark of most responsible breeders.
Fleur de Lis Details
4. Sandstone Kennels
Sandstone Kennels is a small yet highly authentic kennel outside Franklinton in Louisiana. They want their dogs sold only as part of a family and as pets. Their hand-raised Beagles enjoy loads of love and affection, and their Beagle litters are raised in a clean, healthy environment with lots of space to run around and play in.
Sandstone Kennels Details
5. Crowe's Beagle Kennel
Tadd Jason Crowe is the founder of Crowe's Beagle Kennel and has been in the business of breeding purebred Beagles puppies from Branko and Satsuma bloodlines for over ten years. Their Beagles are wonderfully friendly, easy to train and make excellent family additions, even for families with young children and inexperienced owners. All of their puppies are AKC-registered and provide stud services from their show-quality Beagles.
Crowe's Beagle Kennel Details
6. Louisiana Mini Beagle Puppies
These mini Beagle puppies have been bred down in size and are only meant to be raised as pets, not as conformation show dogs or hunting dogs. Mini beagles are beagles that have been bred to be smaller in size. They are typically about half the size of a regular Beagle but are just as active and playful as their larger counterparts.
They might be better suited for living in smaller homes or apartments, but despite their small size, mini Beagles still need plenty of exercises and should be taken on daily walks or runs. This mini Beagle breeder focuses on getting their litters into loving family homes looking for an ideal pet.
Louisiana Mini Beagle Puppies Details
Hokie's Hounds Beagle Rescue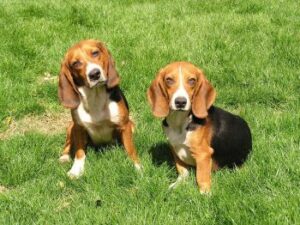 While not a breeder, this rescue organization is worth mentioning, as they frequently have young puppies and adult purebred Beagles for adoption at a fee. Patricia Hokie's Hounds Beagle Rescue is a 501(c)3 organization founded in November 2002, dedicated to rescuing and finding a forever home for homeless Beagles.
If you are looking for a dog to love that suits you or your family's needs, then Hokie's Rescue is where you should look. Hokie's Hounds is an all-volunteer organization, and their dogs do not stay in a shelter but foster homes with trusted families and friends. If you do not necessarily want a pup for life, you can always donate or foster one from time to time.
They also offer trial adoptions, including an application, contract, and a modest adoption fee of $150. Their dogs have been spayed or neutered and checked by a trusted vet. Hokie's Hound Beagles comes highly recommended, and some of their clients are so happy with the quality and characteristics of these Beagles that they come back for a second dog.
Hokie's Hounds Beagle Rescue Details
Potential Health Problems Of Beagles
Beagles are considered one of the healthier breeds of dogs, with a relatively long lifespan of 12 to 15 years. However, they can still suffer from genetic health problems such as:
Epilepsy: A chronic condition that might cause frequent seizures
Hip and elbow dysplasia: A painful malformation of the joints that might result in arthritis and lameness
Hypothyroidism: when a chemical that breaks down food is lacking
Cherry eye: When a tear gland in the eyelid becomes inflamed
Obesity and weight gain: ensure plenty of exercise and a healthy diet of top-quality kibble.
Bloat: This is when the stomach fills with gas, fluids, or food and twists on itself. Also known as GDV (Gastric Dilatation-Volvulus), bloat can be a serious condition and potentially fatal. If your dog is a food gobbler, think about using a slow feeder, and if you suspect bloat, head to the vet immediately.
Meningitis: The inflammation of membranes around the spinal cord and brain. Symptoms include neck pain, muscle spasms, and fever.
Disc disease: A malformation in the discs around the spinal column
Conclusion For "Beagle Puppies in Louisiana"
Beagles are lovely, affectionate dogs that make excellent family pets. They will suit most households, even young children, seniors, or inexperienced owners. They have a low risk of aggressive tendencies and are known to be tolerant and patient. However, they also have moderate to high energy levels and might not suit owners with a completely sedentary life. Thanks for reading, and happy Beagle hunting.
For more guides similar to this list of breeders with Beagle puppies in Louisiana for sale, you can check out:
Before bringing home a Beagle companion from a breeder in Louisiana, you can learn more about this dog breed by watching "7 Important Tips For First-Time Beagle Owners" down below: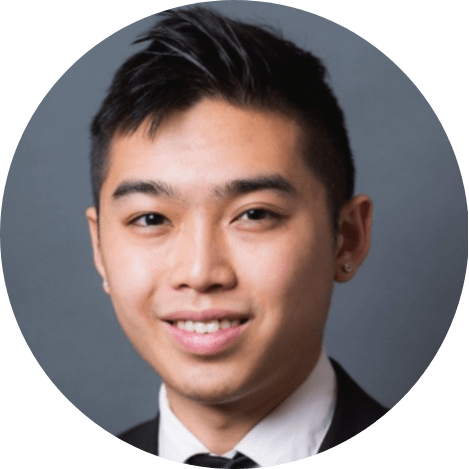 Andy is a full-time animal rescuer and owner of a toy doodle. When he's not saving dogs, Andy is one of our core writers and editors. He has been writing about dogs for over a decade. Andy joined our team because he believes that words are powerful tools that can change a dog's life for the better.
Why Trust We Love Doodles?
At We Love Doodles, we're a team of writers, veterinarians, and puppy trainers that love dogs. Our team of qualified experts researches and provides reliable information on a wide range of dog topics. Our reviews are based on customer feedback, hands-on testing, and in-depth analysis. We are fully transparent and honest to our community of dog owners and future owners.