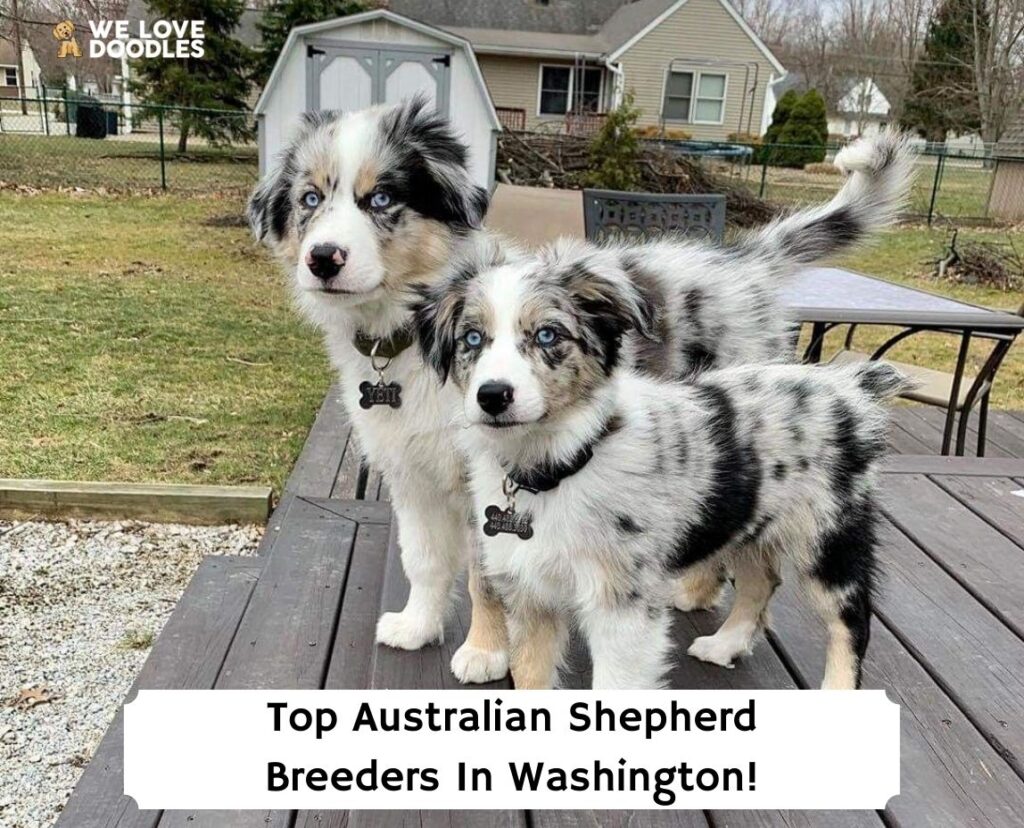 Australian Shepherds are a breed of herding dogs native to the United States. The breed is believed to have originated from various herding breeds imported into California during the late 19th century. Aussies, as they're nicknamed, are happiest when they're working. However, if they're involved in dog sports or activities, they can make excellent family companions.
If you're in Washington and looking to adopt an Australian Shepherd puppy, we've got you covered. Here are the top 6 Australian Shepherd breeders in Washington.
1. Longshadow Australian Shepherds (Standard ASCA/AKC)
First on the list of the best Australian Shepherd breeders in Washington is Longshadow Australian Shepherds. Breeder of quality Australian Shepherd puppies and working dogs, Longshadow Australian Shepherds is an established breeder of AKC/ASCA dogs. They have been breeding Australian Shepherd puppies for sale in Washington state for more than 20 years.
Several litters of AKC and ASCA Australian shepherd puppies are born there every year. They're centrally located near Roy in western Washington, a half-hour from Tacoma and Olympia.
They have acquired and produced the most transparent and cleanest lines possible as a serious breeder. However, they also realize it is impossible to prevent all possible defects, genetic or not. So you can be assured that your potential best friend. Every day, new genetic and hereditary tests are being developed and they promise to keep abreast of them and to put the breed's best interests first. Since they care about the health and testing of their Australian Shepherd puppies, they are one of the top breeders.
Australian Shepherd Breeder Information:
2. Little Debs Toy/Mini Australian Shepherds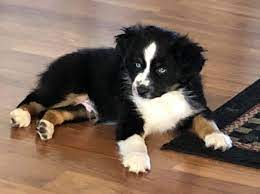 Little Debs are small hobby breeders of quality miniature and toy Australian Shepherds. You can find Little Deb's Toy/Mini Aussies in the heart of the Pacific Northwest. They raise puppies that are a part of their family and are well socialized.
Healthy pups are raised in a clean environment so that they can give you healthy puppies, as well as help them breed better dogs! They breed for temperament, structure, and above all, for lovable companion pets. Their mission is to improve dog life quality by educating dog owners! If you're looking for mini Australian Shepherd puppies in Washington, this should be one of your top picks.
Australian Shepherd Breeder Information:
3. Harvest Moon Aussies Washington
Harvest Moon Aussors place a high value on temperament. They live with, sleep with, and share their lives with their dogs and want their puppies to have a similar experience. Therefore, they aim to breed healthy, genetically sound dogs with correct conformation and excellent temperaments.
In addition to competing in AKC, ASCA, and obedience competitions, their Australian Shepherd puppies in Washington are also titled in Canine Good Citizenship and Therapy Dog International certification. Others work as service dogs and therapy dogs, while others tend to farms and herd animals.
Australian Shepherd Breeder Information:
Check out for more: Australian Shepherd Puppies in Massachusetts! and Best Australian Shepherd Breeders in Minnesota!
4. Sayre Australian Shepherds
In 1982, Sayre Australian Shepherds is a specialized breeder focusing on health, temperament, and quality. Their goal is to make the Australian Shepherd breed better. Their puppies are registered with the AKC / ASCA, health tested and bred for great temperaments in line with breed standards.
The dogs are their passion, and they spend most of their "free" time with them. Their home and facilities are constantly improving to better suit their four-legged family members. They believe that if they can share even an ounce of the commitment, love, energy, and happiness that these magnificent dogs bring to their lives, they will change the lives of those they touch. You can't ask for more!
Australian Shepherd Breeder Information:
Location: NE 261st Ave, Camas, WA 98607, United States
Telephone: 503-961-5448
Email:

[email protected]
5. Taneum Creek Australian Shepherds WA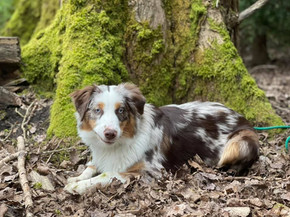 Taneum Creek Australian Shepherds is located in Cle Elum, Washington. After owning Aussies for 13 years, they recognized an opportunity to share their love for this versatile breed with their loved ones. They consider the Australian Shepherd to be a breed capable of hard work on the farm and living in a home as a family member and guardian.
In addition to herding livestock, they also make excellent partners in various other areas. For example, their dogs accompany them on horseback and trail rides, hikes, and runs.
All their Australian Shepherd puppies for sale in Washington are AKC/ASCA registered and tested for the common genetic disorders this breed is prone to carry, including OFA Hip and Elbow clearances. The selection of suitable dogs has taken several years and a lot of hard work to ensure they represent the breed well and make good, healthy companions.
They strive to produce healthy, strong dogs that can adapt and fit well into the active family home and compete successfully at the performance dog level.
Australian Shepherd Breeder Information:
6. Wandering Acres Ranch Washington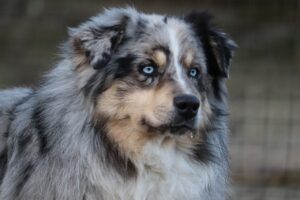 Last on the list of the best Australian Shepherd breeders in Washington is Wandering Acres Ranch. Australian Shepherds from Wandering Acres Ranch are AKC and ASCA registered. It is their goal to have dogs that are well-rounded, working dogs, as well as showing dogs. They are incredibly picky about the breeding stock they bring into their program. What they breed for is what they want to bring in.
Temperament is key. No aggressive dogs (or bloodlines) are allowed. Aussies have different levels of drive: low, medium, and high. Their dogs have all drive levels, but they also have an off switch for the high drive ones.
Their dogs enjoy working all day on their farm or watching movies while they sleep. Every puppy is socialized with both people and animals from a young age. The kennel is also licensed and inspected by Washington State!
Australian Shepherd Breeder Information:
Australian Shepherd Puppies in Washington
Like many herding dogs, the Australian Shepherd is loyal to his family and reserved with strangers. Socialization – exposure to many different people, sights, sounds, and experiences – is critical early.
Socialization is crucial for your Aussie puppy to become a well-rounded dog. It is a great idea to enroll it in puppy kindergarten. It will also benefit from regular visitors and frequenting parks and stores that allow dogs and strolls to meet neighbors.
If you're wondering whether Australian Shepherds shed, the answer is yes. After losing its winter coat, the breed sheds year-round but more heavily in spring. If you brush him regularly, your Aussie should only need a bath when he gets dirty, which won't be more than a few times a year. Avoid drying out his skin and coat by using a shampoo designed for dogs.
During a grooming session, you can check your dog's overall health. Make sure your dog is free of sores, rashes, dry skin, or signs of infection before brushing. Examine the eyes for goopy discharge and the ears for burrs or foxtails. Make sure the coat is shiny, not dull. A dull coat may indicate a need for better nutrition or more frequent grooming.
Prevent painful splintering by trimming their nails regularly. When you can hear nails clicking on the floor, they are too long.
It may also be a good idea to trim your Aussie's hair on the ears, between the toes, and around the tail area to keep him looking tidy. You might want to consider hiring a professional groomer if you're uncomfortable handling grooming basics.
How to Choose an Australian Shepherd breeder in Washington?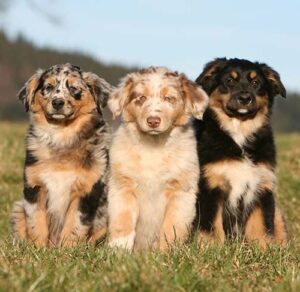 These tips will help you find a trustworthy breeder.
Examine the pup's parents
It would help if you first asked the breeder about the puppy's parents you are interested in. Things to look out for include:
Temperament
Character
Interaction with Strangers
Appearance
Check out the facilities
Second, look for a breeder whose facilities are clean and orderly. Below are a few questions to ask:
Are the facilities clean and well-maintained?
Are the dogs in a controlled environment? For example, is there a fence around the puppies, or are they allowed to run free?
Are the puppies kept in a clean pen?
 Verify the credibility of the breeder
The breeder itself is also vital. By asking them these questions, you may be able to learn the following things:
Does the Australian Shepherd breeder know the breed?
Do you believe all the things they are saying?
If you don't conduct your research, you won't know if they are telling the truth. Therefore, it is advisable to do so before contacting the breeder.
Where do you find an Australian Shepherd breeder in Washington?
You can find Aussie breeders through The Aussie Times on ASCA.org, which includes breeder advertisements. You can also contact ASCA Affiliate Clubs for suggestions. When they have a show or trial coming up, you can observe many Aussies at one time and talk to breeders.
Visiting or talking with different breeders will help you find one whose goals for their dogs match your own. Advertisements for Aussies are often published in local newspapers. Many breeders can also be found through internet searches.
Conclusion For Australian Shepherd Puppies in Washington
If you are looking for an Australian Shepherd puppy in Washington, these breeders are the most reliable. You will get an excellent dog. Enjoy and cherish your Australian Shepherd. You can have many years of companionship with these brilliant and deeply devoted animals.
You will also like: