Finding the right breeders with Maltipoo puppies in Hawaii for sale can be challenging, so we created this guide for you. This dog is extremely disciplined and playful, a cross between a Toy Poodle and a Maltese.
Maltipoos were first bred in the United States 30 years ago but can be found across the United States, Canada, and the United Kingdom. They are very affectionate dogs and are often used as therapy dogs.
Maltipoos are very loving and kind and are easily trainable and perfect for first-time dog buyers compared to other breeds. The Maltipoo can be dark or light-colored and have wavy or straight hair.
Although more and more enthusiasts are demanding Maltipoos in Hawaii, there aren't enough ethical breeders breeding Maltipoos in the Island state. Therefore, we've also included credible and verifiable breeders that ship Maltipoos to Hawaii.
Before scrolling down this list of breeders with Maltipoo puppies in Hawaii for sale, you can check out these other recommendations from our team at We Love Doodles: Best Labradoodle Breeders in Hawaii and Goldendoodle Puppies in Hawaii For Sale.
Maltipoo Breeders in Hawaii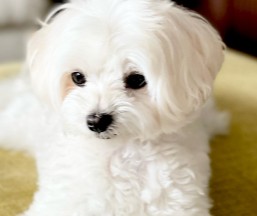 Let's look at some of our listed Maltipoo breeders that can help you introduce a puppy into your home in Hawaii.
Maltipoo Product Recommendations: Best Shampoos For a Maltipoo and Best Dog Football Toys.
1. PuppySpot's Maltipoos For Hawaii
PuppySpot is easy to use and connects you with the perfect Maltipoo puppy and a suitable breeder. They guarantee no puppy mills or scammers, with over 200,000 puppies sold so far and 10,000 verified 5-star reviews. All of their breeders are subject to an incredibly strict screening process that includes over 100 points of emphasis, of which less than 10% of breeders pass.
They even partner with the American Humane Society and the American Kennel Club to guarantee you the best. Their business also received an A+ from Better Business Bureau, and they deliver anywhere in the United States (including Hawaii) via their airline.
PuppySpot only lists puppies that have already been born, so you know exactly what you're getting when you make a payment, with no waiting lists. They also provide a 10-year health warranty for all dogs and a nose-to-tail health check before bringing them home. 
PuppySpot Details
2. Toy Poodle and Maltipoo Maui
Toy Poodle and Maltipoo Maui is a breeder located in Hawaii. Toy Poodle and Maltipoo Maui breed Poodles and Maltipoos. They are a home-based small breeding facility that takes pride in giving personal attention to each puppy born. If you are interested in purchasing a Maltipoo puppy from Hawaii, you should know the following:
They cost between $3500 and $5000
All puppies go home at eight weeks
To purchase, you need to submit a puppy application
Once you have applied, the breeder will contact you with the next steps
The breeder uses socialization and enrichment techniques with all puppies, including potty training, crate training, exposure to various toys, and exposure to the nose.
All puppies come with a one year guarantee that covers genetic issues
All puppies are vet checked and receive their first round of shots
All puppies are sent home with a blanket with the mother's scent
If you are interested in purchasing Maltipoo puppies for sale in Hawaii, Toy Poodle and Maltipoo Maui are good choices. They do not have a website, but you can contact them through Good Dog's site.
Toy Poodle and Maltipoo Maui Details
3. Maltese of Hawaii
Maltese of Hawaii, located in Hawaii, breed Poodles, Maltese, and Maltipoos from champion bloodlines. If you are located in Hawaii and would like to visit the breeding facility physically, then Maltese of Hawaii is a good choice.
Considering the lack of Maltipoo breeders in Hawaii, finding one like Maltese of Hawaii will provide you with a reliable breeder that you can visit. They have a Facebook page that gives you a good idea of customer reviews and what their Maltipoo puppies look like. They are located in Hawaii, which is also convenient if you live there.
If you are interested in purchasing Maltipoo puppies in Hawaii, then you should know the following about this breeder:
Maltese of Hawaii has champion bloodlines and are located in Hawaii
Maltese of Hawaii breeds Maltese and Poodles as well
They have Maltipoos in various colors, including black, white, and black/white combo, tan and white combo.
In addition to Maltese, Poodles, and Maltipoos, they also sell Aussiedoodles.
To contact the breeder, you can direct message them via their Facebook page.
To learn more about how customers perceive Maltese of Hawaii, you can visit their Facebook Page to see comments from individuals who have purchased from them.
Maltese of Hawaii Details
4. Happy Maltipoos
As the name suggests, Happy Maltipoo is a family of breeders that love Maltipoo. They have been breeding for eight years and are located in San Francisco, California. Even though Happy Maltipoos are not Maltipoo breeders in Hawaii, they ship their puppies all over the country.
They guarantee that they are shipped safely and responsibly. Their website gives a good idea of what kind of Maltipoo puppies they have for sale. And you can directly message them on their website. They also have customer reviews on the site that you can go through. Their average customer rating is 4.8 out of 5.
If you are interested in buying from Happy Maltipoos, then you should know the following:
Their puppies are known to be quick learners, good companions, excel in service, and good therapy dogs.
All puppies will go to their new homes fully vaccinated, dewormed, and have a full veterinary check.
Within ten days of purchase, you must get your puppy checked by a licensed veterinarian to avail of the health guarantee.
If the dog is found sick or ill during this check, you can return the dog for a refund or get a replacement dog.
If, within 30 days, a vet finds that there are some hereditary or genetic issues, you can return the dog for a refund or get a replacement dog.
Happy Maltipoos Details
5. Colozanki Maltipoos
Colozanki Maltipoos is a breeder that has sold over 2000 puppies. They breed American Kennel Club (AKC) registered Poodles, and all of their Sires are genetically tested. If you are looking for a breeder that believes in ensuring the quality of puppies bred, then Colozanki Maltipoos is for you.
You can rest assured that you are receiving a puppy that has been tested for all possible health ailments. All puppies sold are purchased only as pets, and they do not sell breeding rights.
Colozanki Maltipoos will ship the puppy to you, so you do not have to be worried about picking up the puppy. They will share their contact information once an appointment with the breeder. For more information, you can contact them at the email address below.
In regards to shipping and pick up, you should know the following about Colozanki Maltipoos:
Free shipping is available; contact the breeder for more information.
They work with a pet delivery service that can transport the pet to your doorstep. Contact the breeder for more information about the cost.
You can pick up the puppy yourself if you prefer to do so.
After picking up the puppy, you will need to get it checked by a vet within 48 hours.
If there is any issue during this vet check, you will get either a replacement puppy or a refund.
For vet recommendations, you can refer to the breeder's website. They have listed a few vets that you should stay away from.
A 30-day health guarantee covers all puppies.
The breeder follows the Pennsylvania Puppy Lemon Law or the Law associated with your state.
Maltipoo puppies start from $650.
Colozanki Maltipoos Details
Address:

Made available after the appointment is set
6. Preferable Pups
If you cannot find a Maltipoo puppy in Hawaii or adjacent areas where it can be shipped, feel free to try Preferable Pups. Preferable Pups take the hassle out of finding a reliable breeder. You can visit their website and put in your requirements, including your location.
They will find you a responsible, legitimate breeder located in your area or nearby so that a puppy can be shipped or transported to you. You can read their online reviews to find out about their service quality. Since it is hard to find Maltipoo puppies in Hawaii, consider a breeder who can ship them to you. Preferable Pup is a great choice.
If you are interested in purchasing from Preferable Pups, then you should know the following:
They give a 100% guarantee that they do not operate puppy mills.
When you visit their website, the first step will be to identify the breed of puppy you want.
You then need to fill out a puppy application form.
Once the application is approved, you will be directly matched with an appropriate breeder.
All breeders go through a detailed vetting process.
They offer a multi-year health guarantee, and all of their puppies go through a comprehensive vet check.
Once all steps have been completed, Preferable Pups will work with you to decide what kind of transport is required to get your puppy to you. They provide ground transportation up to a 100-mile radius. Outside of this radius, they can arrange air transport and flight nannies.
All Preferable Pups come with an insurance plan.
Preferable Pups Details
Choosing a Maltipoo Breeder in Hawaii
Because you may have trouble finding a reliable breeder on the island, it is always good to look for breeders who will transport puppies to you. When searching for breeders, make sure that you find out about shipping costs and what kind of shipping arrangements they will provide to ensure the puppy is transported safely.
The dog must be looked after and provided with food and water when necessary during their journey. You can also consider hiring a flight nanny to accompany your dog to rest assured it will arrive safely to you.
Conclusion For "Maltipoo Puppies in Hawaii"
We have given you some great choices for Maltipoo breeders located in Hawaii or shipped to the Island. You can choose from local breeders or those nearby that can ship to you. If you cannot find a good breeder in Hawaii, you can always consider a third-party marketplace site that can find a reliable breeder for you.
Regardless of which breeder you choose, you will need to ask the right questions to ascertain their legitimacy. Here is hoping you find your adorable Maltipoo puppy soon.
For more guides similar to this list of breeders with Maltipoo puppies in Hawaii for sale, you can check out:
Before you bring home a Maltipoo puppy from a breeder in Hawaii, you can learn more about this Poodle mix by watching the "Ultimate Guide to Caring For My Maltipoo" down below: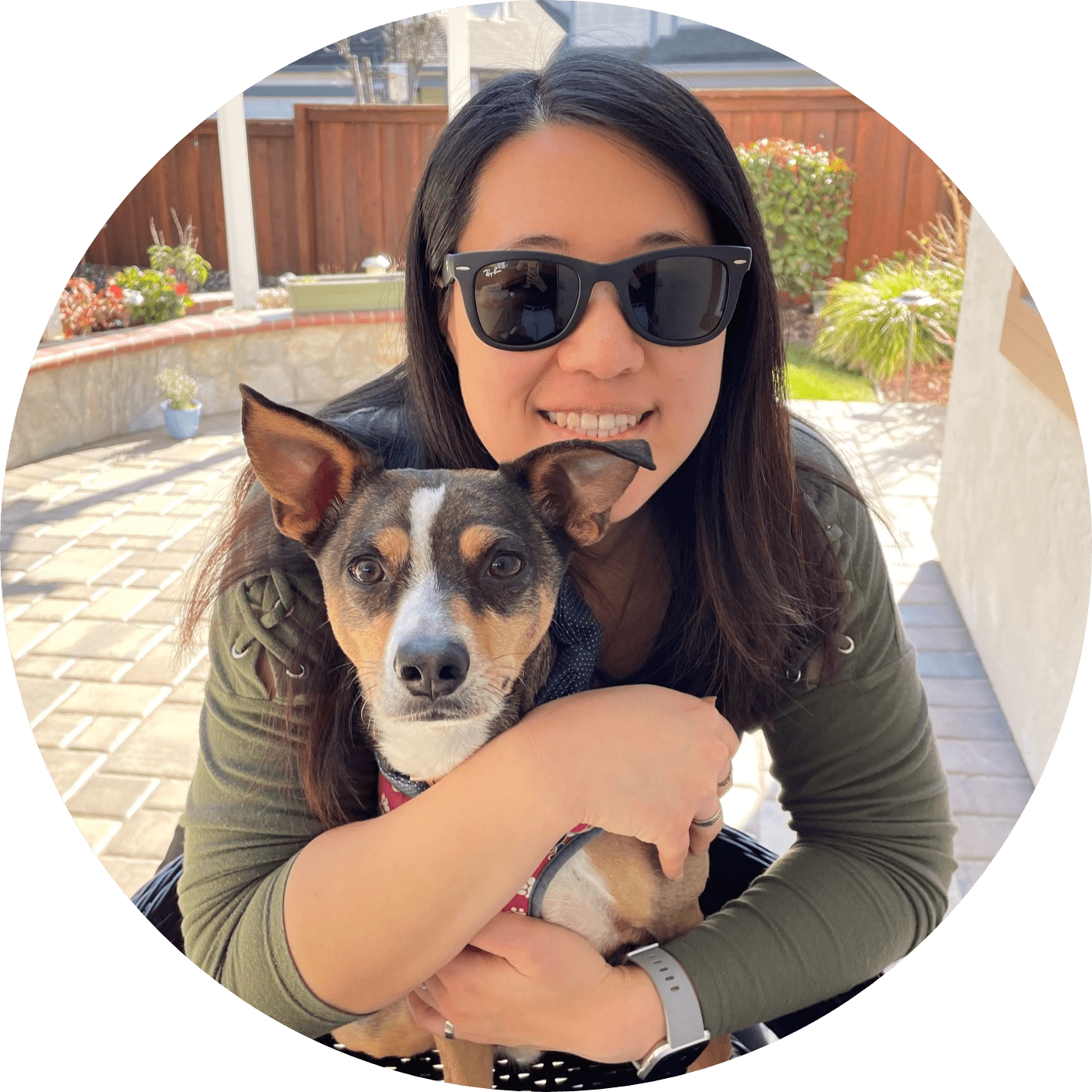 Dr. Sabrina Kong graduated from the Royal Veterinary College in England in 2016 and has been working at a small animal clinic in Northern California since then. She grew up in the Bay Area and got her bachelor's degree from Cal Poly San Luis Obispo. She also became a Certified Canine Rehabilitation Practitioner through a program at the University of Tennessee.
When she isn't in the clinic taking care of her four-legged patients, she enjoys traveling and trying new foods with her friends and her three-legged dog, Apollo. She adopted Apollo from her clinic when he was a puppy with numerous health issues. Dr. Kong truly cares about taking care of animals.