There are many Goldendoodle types but what makes a Cream Goldendoodle different? Intelligent, loving, and happy, the English Cream Goldendoodle makes for a beautiful companion. A cross between the English Cream Golden Retriever and a Poodle, the Cream Goldendoodle inherits the best of both personalities, giving him intelligence and playfulness. Mild-mannered and goofy, these dogs are as eager to please as they are brilliant.
English Cream Goldendoodles are known for looking every bit at the teddy bear they are with their round face and sturdy body. Cream-colored shaggy fur is a defining characteristic of the breed, with its stocky build, floppy ears, and kind eyes. Ranging in size from as small as 15 pounds to as large as 75 pounds, anyone can find a companion in an English Cream Goldendoodle.
Before scrolling down this Cream Goldendoodle guide, check out these other similar guides: Chocolate Goldendoodle Guide and Teddy Bear Goldendoodle Guide.
The Cream English Goldendoodle Appearance
The Cream English Goldendoodle coat varies greatly depending on the generation of the puppy. Generations called F1, 50% English Golden Retriever and 50% Poodle will still lightly shed their coats throughout the year. The F1B generation, a mix of an F1 Goldendoodle and a Poodle, means the puppy has more Poodle in their genetic than Golden Retriever, making for a more hypoallergenic dog. All of these generational lines influence the overall appearance of a Cream English Goldendoodle.
Coat
The fur on a Cream English Goldendoodle is light cream-colored and ranges in degrees of waviness. The more Poodle in the genetics, such as in an F1B generation puppy, the wavier the fur and the less shedding. Of course, there is no such thing as a completely non-shedding dog, nor is the fur the only culprit in activating allergies, but these puppies are considered hypoallergenic. A Cream English Goldendoodle's coat varies in type, even though most of them are considered relatively non-shedding and hypoallergenic. There are three distinct types of coats: fleece-wavy, curly, and straight-wavy. Though the coat slightly changes from puppy to adulthood, it will stay within its genetic makeup.
Size
Much as the type of coat the English Goldendoodle will have, their size will also depend on the parents. A good rule of thumb in determining the size of the puppies is to add the parent's weight together and then divide that by two. Since that is just a general guideline and not a hard rule, it's not surprising when Cream English Goldendoodles come in a range of sizes. The smallest English Goldendoodle is 20 pounds in adulthood, and the biggest can reach as much as 80 pounds when fully grown.
Body
A stocky build characterizes the Cream English Goldendoodle. Unlike its American and Australian counterparts, the blockier head of the Cream English Goldendoodle sports gave it the nickname "Teddy Bear." The combination of wavy to curly fur, along with the stocky build, makes it look like a plush toy waiting to be played with.
The Cream English Goldendoodle as a Phenomenal Companion
Known for their mild disposition, the Cream English Goldendoodle makes a splendid companion for the home. With a great willingness to learn, the English Goldendoodle can learn any command so long as the owner starts training immediately. These types of Goldendoodles also can keep themselves busy so long as they are provided with some enrichment objects such as frozen treats.
Cream English Goldendoodles are also beautiful dogs to have at home with the kids because of their wonderful manners. The only thing to stay on the lookout for is boredom. When a Cream English Goldendoodle gets bored, no matter the number of manners it learned throughout its lifetime, it'll start to bark or even chew its paws, creating a different set of problems.
These Goldendoodles do not present with many health problems aside from those prominent in their parents. This means that not only are their potential treatments already available with how popular Golden Retriever and Poodles are but that it won't be a potential problem holding anyone back from getting such a loving companion. There is no need to worry about rushing to the vet with this type of dog.
Is the Cream English Goldendoodle the Right Dog for the Family?
Whether a family of one or a family of many is looking for a new companion, the English Goldendoodle is just the ticket. Friendly, playful, and great with kids, the English Goldendoodle has many of the best attributes from Golden Retriever and Poodle parents. Eager to please, this dog has a penchant for learning, so long as training starts right from the very beginning. Resembling an enormous teddy bear, their coat and color is a fan favorite.
Their hypoallergenic fur makes them popular amongst individuals or families with allergies, even though fur isn't the only culprit. Though much as any dog, the Cream English Goldendoodle also requires exercise. They can take care of themselves. As long as they can get around thirty minutes of exercise a day, they will grow up to be well-adjusted Goldendoodles. The thirty minutes of activity also make them more manageable for a family on the go, where there may not be endless play opportunities.
Frequently Asked Questions
What is an English Cream Goldendoodle?
An English Cream Goldendoodle is bred by crossing a pure English Golden Retriever with a Poodle, whereas the American Goldendoodle features the American Golden Retriever. 
Both English and American Goldendoodles are crossed with a purebred Poodle. The American Goldendoodle may have a black, cream, apricot, golden, white, or red coat, whereas the English Goldendoodles feature the following:
Lighter golden color or cream color
Stockier build
Costs more than the American Goldendoodle
Fluffy coats like the American Goldendoodle
More mellow in temperament than the American Goldendoodle
How much is an English Cream Goldendoodle?
The cost of an English Cream Goldendoodle ranges from $2000 upwards, depending on your dog's bloodline, gender, and age. Breeder location also plays a part in pricing, although this designer breed is the perfect, fluffy designer companion dog.
How big do English Cream Doodles get?
The low shedding English Cream Doodle range from 13 to 24 inches in height and 15 to 75 pounds in weight. Their size will depend on the parents.
You can add the parent's weight and divide it by two to get your pup's adult weight estimate. The smallest English Goldendoodle is around 20 pounds in adulthood, and the largest can reach 80 pounds.
This hypoallergenic hybrid dog has cream-colored shaggy fur and resembles a cute teddy bear. They feature a stocky build, kind eyes, and floppy ears.
Are cream Goldendoodles rare?
The cream Goldendoodle coat varies greatly depending on the generation of the puppy. Generations called F1, 50% English Golden Retriever and 50% Poodle will still lightly shed their coats throughout the year.
The fur on a Cream English Goldendoodle is light cream-colored and ranges in degrees of waviness; the more Poodle in the genetics, the wavier the coat and the less shedding.
You can find cream Goldendoodles at a reputable breeder who will be able to answer questions about coat type and the best generation to purchase. Remember that generational lines will influence how your cream Goldendoodle will look and whether they will have fleece-wavy, curly, or straight-wavy.
What is the most desirable Goldendoodle color?
The most popular coat colors include apricot, followed by cream and red. The brown Goldendoodle is also very popular and features deep and rich mahogany to dark walnut color. The apricot color tends to fade as your pup ages and may resemble a tan or cream-colored Goldendoodle over time.
Since these colors are most desired, pups with these colors will be more expensive. This affectionate and fun breed is nonshedding and hypoallergenic. Today you can even find rare multi-color Goldendoodles like parti Goldendoodles or phantom Goldendoodles.
Do cream Goldendoodles change color?
Goldendoodles may change color because of the Poodle bloodline. Coat colors come from different genes called phenotypic genes. Most Goldendoodle coats will get lighter as your Doodle matures.
You may also consider purchasing or adopting a cream Goldendoodle mixed with a white Goldendoodle or Labradoodle because they also have a light coat.
Some cream Goldendoodles will have light brown noses and lighter eye coloring with pinkish skin under their coats. Cream Goldendoodles vary immensely because you're not likely to find a matching cream Doodle with the same features.
Conclusion For "Cream Goldendoodle Information and Images"
The decision to find the perfect Cream English Goldendoodle means beginning with the right amount of research about breeders and litters in the area. To find the Goldendoodle that will best fit the family, determine how hypoallergenic the dog would need to find out what generation is best to adopt. Should allergies present the largest problem in finding the right dog, it's best to get to know a past litter as the next will likely be the same.
A good breeder will have information on past and present litters, as well as the parents. In addition, they will be able to answer any questions concerning the types of Goldendoodles likely to be born, such as their fur type or disposition. Asking as many questions as possible will ensure the best fit possible with such a loving and loyal family member.
For more information related to this Cream Goldendoodle guide, you can check out:
To learn about the many types of this breed, watch "Different Types of Goldendoodles" from Dogs Now down below: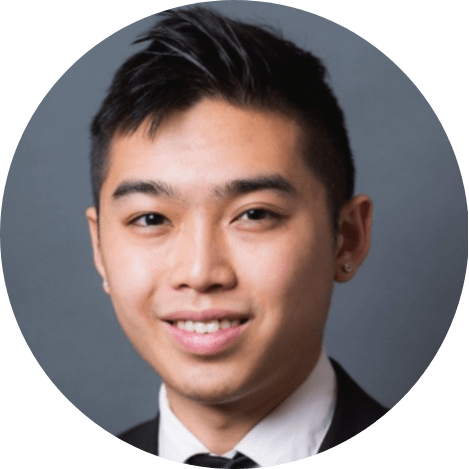 Andy is a full-time animal rescuer and owner of a toy doodle. When he's not saving dogs, Andy is one of our core writers and editors. He has been writing about dogs for over a decade. Andy joined our team because he believes that words are powerful tools that can change a dog's life for the better.
Why Trust We Love Doodles?
At We Love Doodles, we're a team of writers, veterinarians, and puppy trainers that love dogs. Our team of qualified experts researches and provides reliable information on a wide range of dog topics. Our reviews are based on customer feedback, hands-on testing, and in-depth analysis. We are fully transparent and honest to our community of dog owners and future owners.