Puppies have a higher chance of having Parvo, and it's an unfortunate situation that'll lead to constant stress. One question that'll constantly repeat in your mind is: "Will my puppy survive Parvo?" When you bring home a new puppy, you may want to do anything and everything you can to preserve their health. From tracking their growth to getting them only the best puppy food to getting them every vitamin and mineral they need through supplements, it's up to you to care for your tiny companions.
But unfortunately, puppies may not have the strongest immune system either. Preventative steps like vaccinations and deworming can be highly effective but still not 100% protective of a puppy that's still growing and developing its immune system. One of the most fearful and severe illnesses that puppies are at risk for developing is Canine Parvovirus or Parvo for short. This potentially fatal disease typically zeros in on younger puppies that have not had a chance to build up their healthy immune system.
It can be an intimidating virus that can lead to devastating effects. As a puppy owner, it's vital to know what Parvo is, the warning signs, and the crucial steps you should take if your puppy develops Parvo. Early detection of the virus is perhaps the critical factor in empowering your puppy to make a full recovery. To help you stay informed as a puppy owner, here we share what you need to know about making sure your puppy survives Parvo should they ever contract it.
Important Parvo Info: Can Cats Get Parvo From Dogs and Can Dogs Get Parvo Twice?
What is Parvo in Puppies?
Among the many health concerns that come with owning a dog, perhaps one of the most serious and scary is Parvo. This virus can be intimidating for a variety of reasons. It typically affects younger dogs most strongly, as they tend to have weaker immune systems. It's a gastrointestinal virus that causes mild to severe effects that can compromise their digestive system and overall well-being. Parvo's symptoms include weakness, vomiting, diarrhea, and a general severe lack of energy.
Noticing these symptoms is vital in addressing the virus as soon as possible. Puppies can receive a vaccination for Parvo. However, depending on their age, they may not have the opportunity to be fully vaccinated against the disease. These vaccinations are administered in stages based on the age of the puppy. Younger puppies may be much less protected against the virus than older puppies who have received each of the vaccinations or boosters.
Helpful Dog-Related Info: Putting a Dog To Sleep With Benadryl
How Can Dogs Get Parvo?
This virus is particularly troublesome as it is very resilient in sticking around. Parvo can be passed from one infected dog to an uninfected dog through either direct or indirect contact. Direct contact occurs when a dog that has Parvo comes into contact with another dog. It can also be passed through indirect contact, where an uninfected dog comes into contact with something an infected dog has touched or their feces. A characteristic of this virus that makes it particularly troublesome is its resilience in staying on surfaces for long periods. While some viruses die out quickly over time outside, Parvo has a way of staying for a much longer time. This makes it more likely for the virus to spread to unsuspecting puppies.
Helpful Dog-Related Info: Zyrtec For Dogs – Benefits & Side Effects
Will a Dog Survive Parvo?
In determining the severity of the virus, perhaps one of the most influential factors is how soon the puppy can be treated for the virus. Early detection can help get the puppy the medication and support it needs before its health plummets. If you notice any of the symptoms of Parvo, be sure you seek medical attention as soon as possible. The American Kennel Club states that the survival rate of Parvo for dogs is between 68 and 92 percent. That can be great news for puppy owners who suspect their puppy might have Parvo.
Additionally, puppies who can make it through the first three to four days of having Parvo tend to make a full recovery without any lingering health concerns. Getting excellent medical attention and access to medication is a critical factor in surviving the devastating virus. Timely treatment and dedication to their health make a world of difference in their survival rate.
However, remember that much of their survival depends on how early Parvo is detected in the puppy. If a puppy is left untreated with these severe symptoms of Parvo, they are much more likely not to make it through. Puppies can die within just two or three days if they are not adequately cared for. That high speed of fatality is because this virus can move very quickly through the puppy's body and particularly within their intestines.
Dog Health-Related Article: How Long Will My Puppy Poop Worms After Deworming?
Tracking a Puppy's Recovery
While a puppy may struggle with the symptoms of Parvo for a few days, over time, their symptoms should lessen. You can track their health and recovery by assessing things like their energy level, the consistency of their stool, and their overall behavior. When you notice that their stool is looking more regular and there is no blood in it, you can celebrate that your puppy's intestines are healing. As with other situations of intestinal symptoms like vomiting or diarrhea, hydration is a vital characteristic to ensure your puppy is well-taken care of.
Make sure they are drinking enough water as they recover. Feeding them healthy food in quality and quantity can give puppies the strength to recover fully from this potentially devastating virus. It can also be encouraging to note that the likelihood of dogs developing Parvo more than once in their life is very rare. While Parvo can come in different strains, such as the flu, regular booster vaccinations can help further prevent this virus from ever affecting your puppy again.
Dog Health-Related Articles: Is Sudocrem on Dogs Safe and My Goldendoodle Has Diarrhea. What Should I Do?
Conclusion For "Will My Puppy Survive Parvo"
By being intentional about treatment and being proactive about getting your puppy medical attention at the first sign of Parvo symptoms, you can boost the likelihood your puppy will make a full recovery from Parvo. While Parvo may be a scary thought for pet owners, proactivity and care for the puppy can be the difference between life and death.
For more dog health-related information, you might find these guides helpful:
To learn more about the Parvovirus, watch "Explore Parvovirus in Dogs and Puppies" from Animal Facts down below: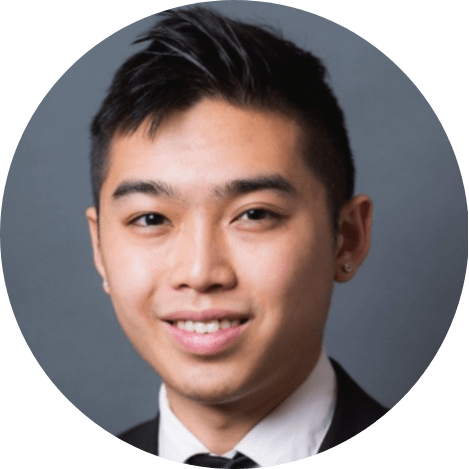 Andy is a full-time animal rescuer and owner of a toy doodle. When he's not saving dogs, Andy is one of our core writers and editors. He has been writing about dogs for over a decade. Andy joined our team because he believes that words are powerful tools that can change a dog's life for the better.
Why Trust We Love Doodles?
At We Love Doodles, we're a team of writers, veterinarians, and puppy trainers that love dogs. Our team of qualified experts researches and provides reliable information on a wide range of dog topics. Our reviews are based on customer feedback, hands-on testing, and in-depth analysis. We are fully transparent and honest to our community of dog owners and future owners.